This was part of a bike trip through 5 Balkan countries provided by Mountain Travel SOBEK and the trip exceeded our expectations. We stayed in these hotels in Montenegro: Air -Virpazar,  Hotel Monte Rosa -Ivanova Korita, Hotel Cattaro – Kotor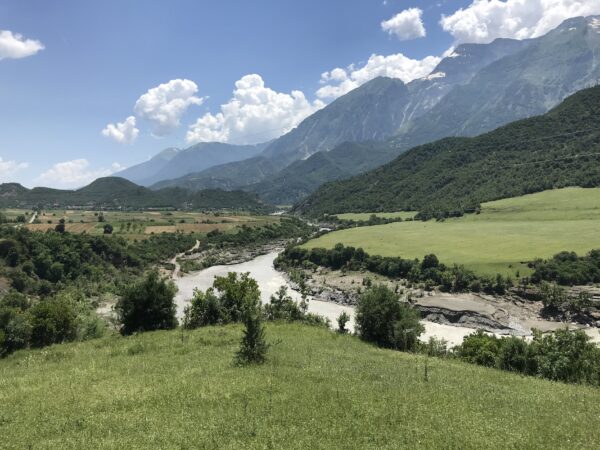 Today we heard out of Tirana to the town of Shoder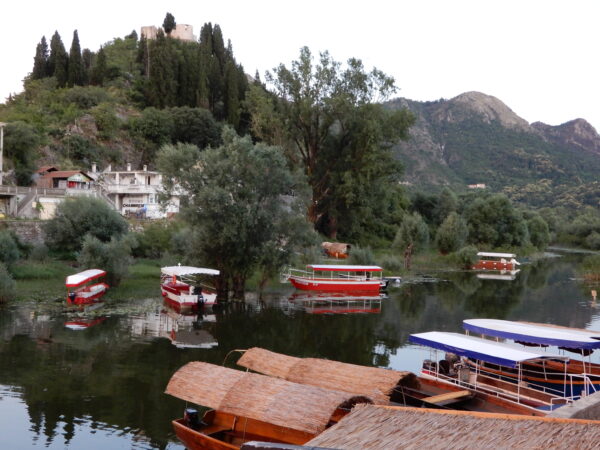 and rode along wonderful hills before taking an incredible boat ride  and passed some kayakers and I was wishing I went kayaking as well.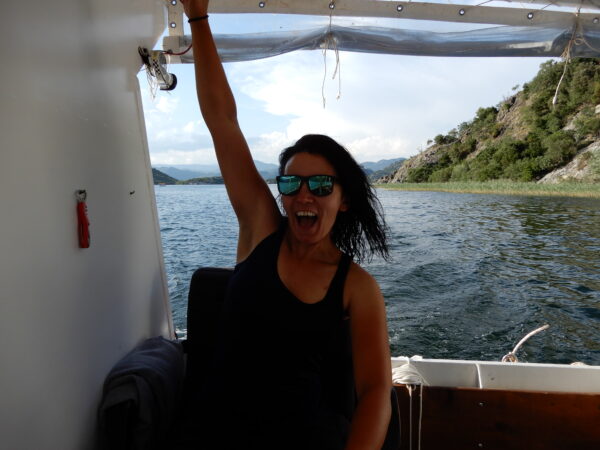 The next day we rode out of town with incredible views 
From here we rode many huge hills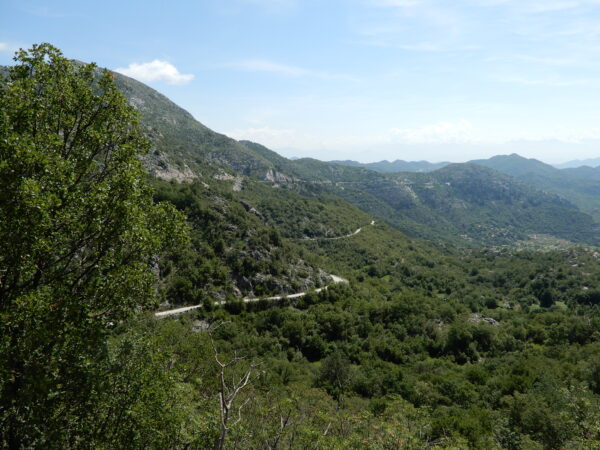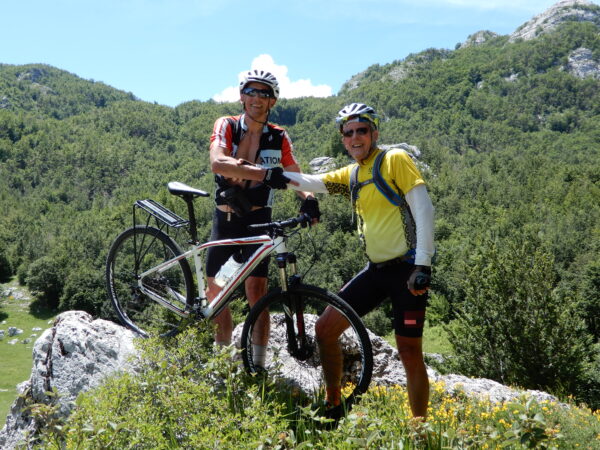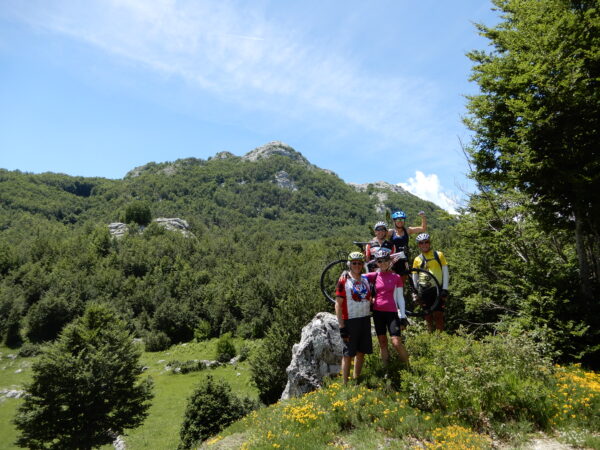 to the town of Cetinje having a great lunch on the river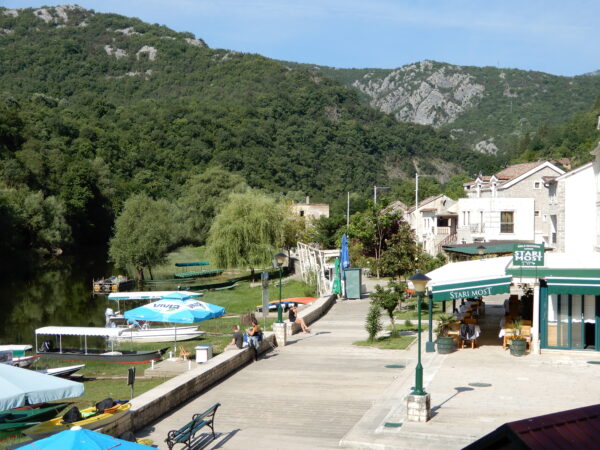 We then concluded by reaching Montenegor's most important shrine "Petar 11 Petrovic Njegos" mausoleum and wow it was incredible proving incredible views.  Peter was a prince and bishop of Montenegro as well as a poet and philosopher whose works are widely considered some of the most important in Montenegrin literature.  He was educated at several Montenegrin monasteries, and became the country's spiritual and political leader following the death of his uncle.  After eliminating all initial domestic opposition to his rule, he concentrated on uniting Montenegro's tribes and establishing a centralized state. He introduced regular taxation and formed a personal guard/army. He was a proponent of uniting and liberating the Serb people, willing to concede his princely rights in exchange for a union with Serbia and his recognition as the religious leader of all Serbs. Although unification between the two states did not occur during his lifetime, Njegoš laid some of the foundations of Yugoslavism and introduced modern political concepts to Montenegro.
Venerated as a poet and philosopher, Njegoš is well known for his poem  (The Mountain Wreath), which is considered a masterpiece of Serb and South Slavic literature. His works have influenced a number of disparate groups, including Serbian, Montenegrin and South Slav nationalists, as well as monarchists and communists.
View from the Mausoleum below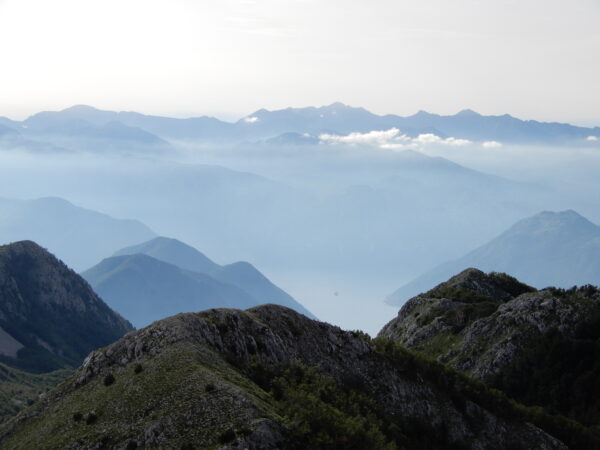 The entrance to the Mausoleum below after climbing like a million steps wow tired thinking about it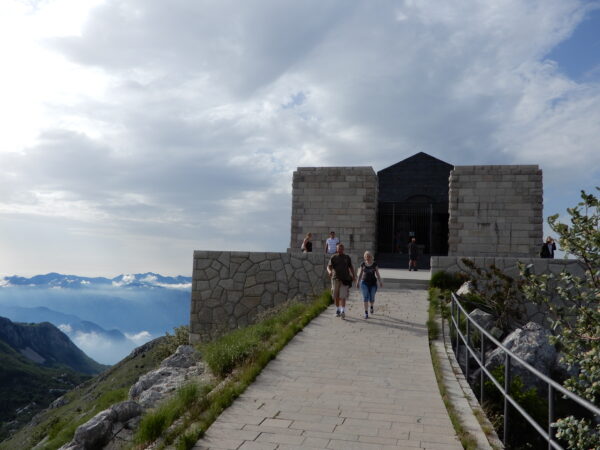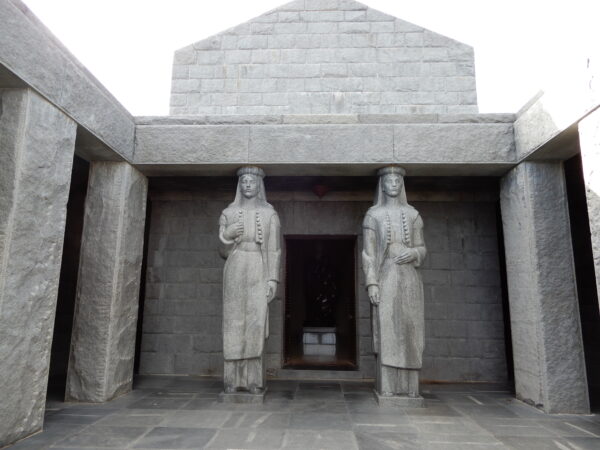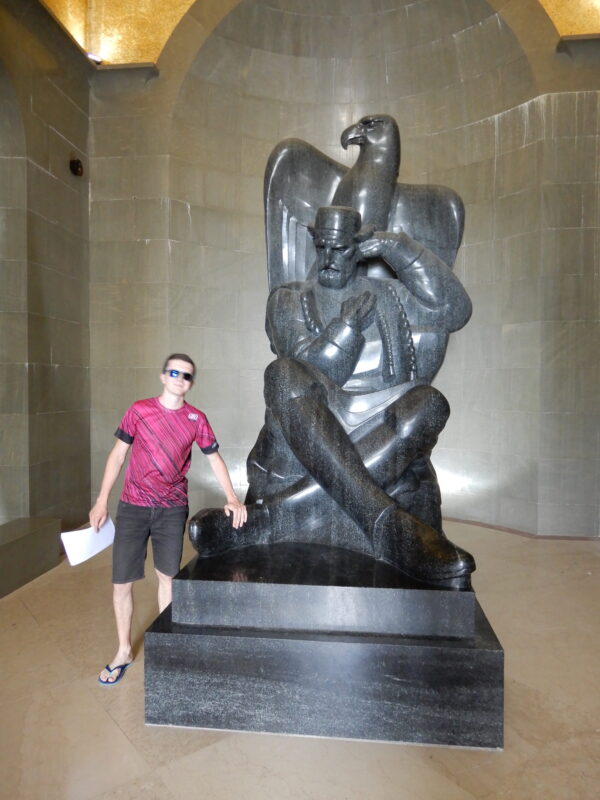 That night the stars were amazing as we were high in the mountains and away from humans . From here the next morning we rode to Kotor (We all took a break at this overlook Sabina our wonderful guide and friend)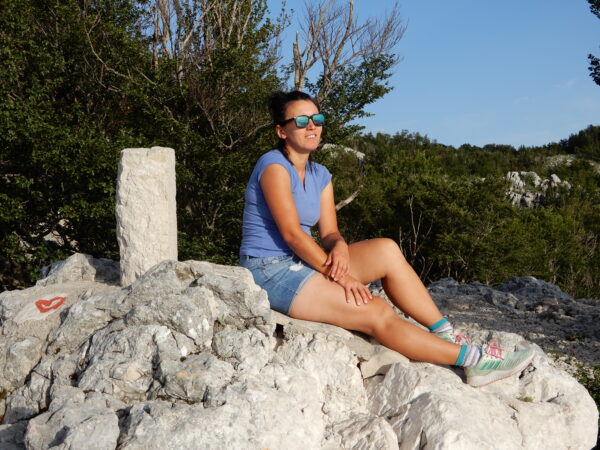 which is situated on a incredible lake with many orthodox and Catholic Church's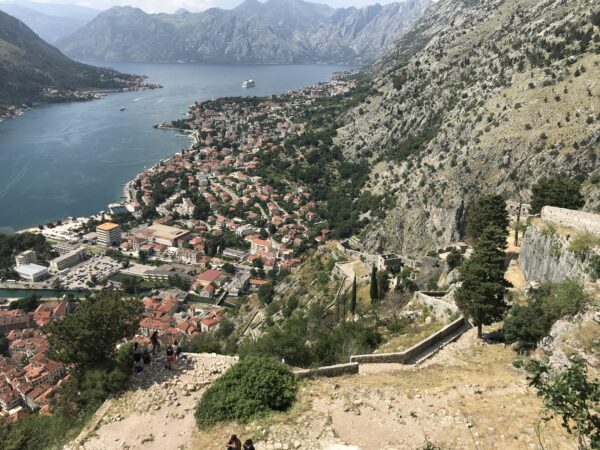 That afternoon we climbed to the fort above the city above and then consumed fine wines and a scrumptious dinner.
the next morning we rode around the lake viewing all the incredible chucks and scenery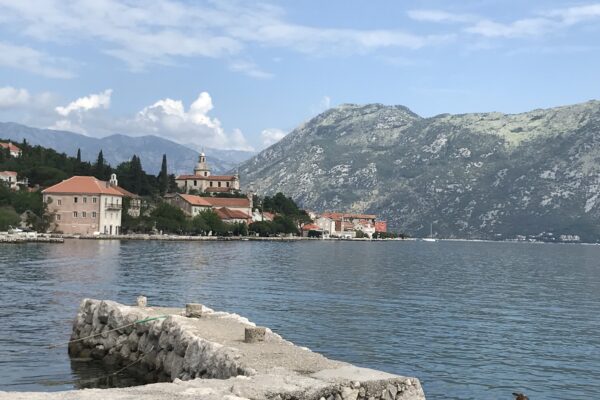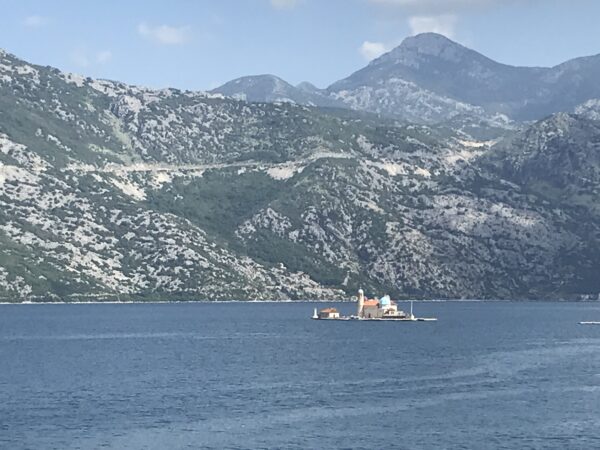 and rode to a boat (our beautiful friend Sabina) and Richard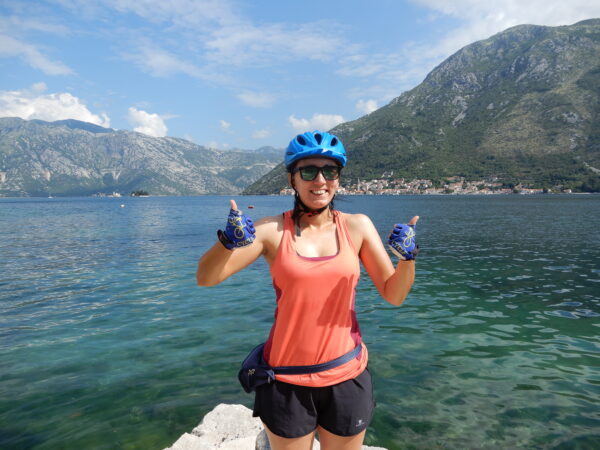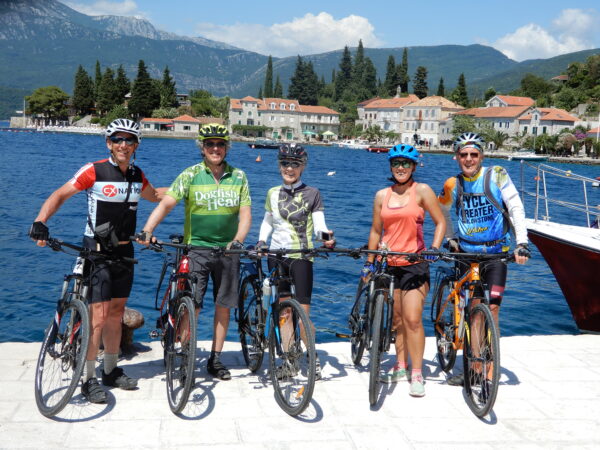 crossing to an walled in town with a great hotel and great food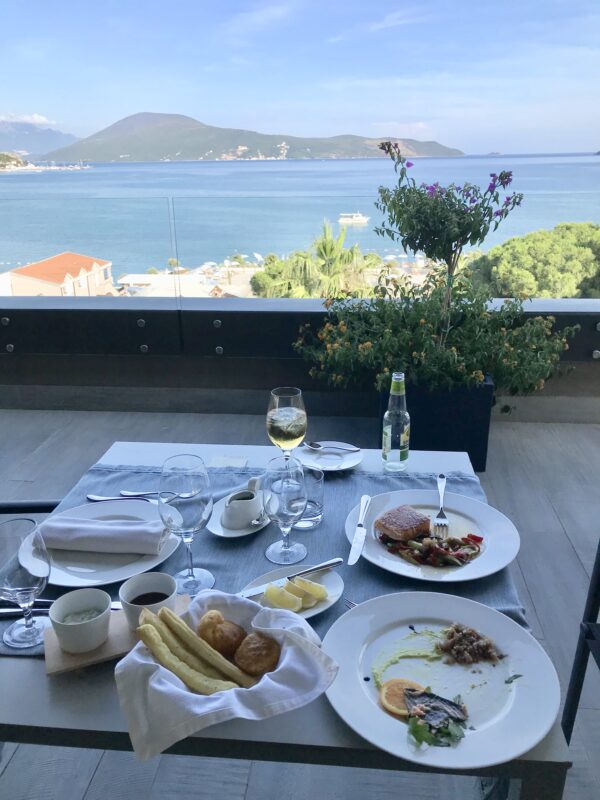 From here we rode to Bosnia and Herzegovina visiting a Submarine base early on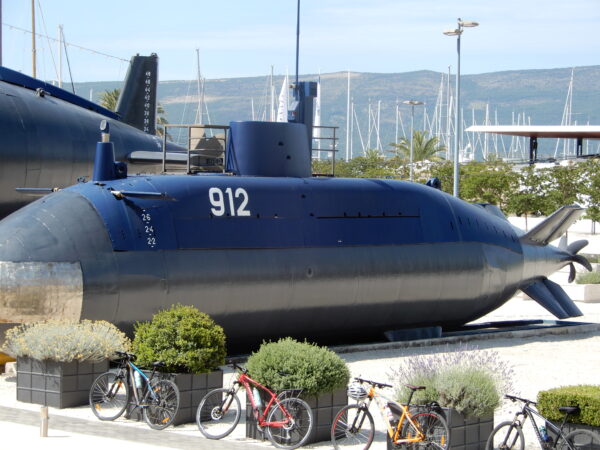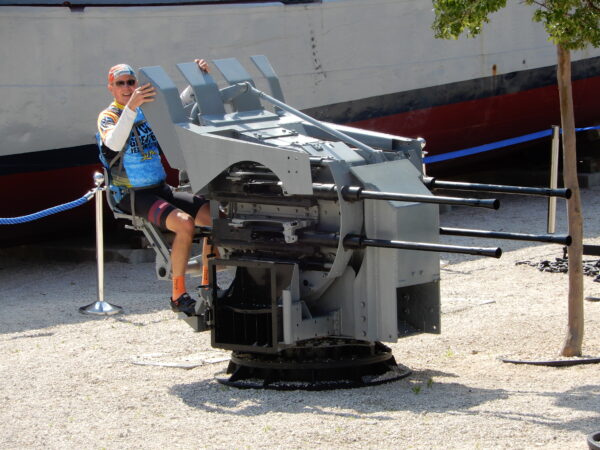 We also visited a Submarine base before crossing into Bosnia and Hersegovnia go to that post for more info.