The Fletcher Flyer, was held Sunday, June 5, 2016.  I do not have a lot of photos but it is a great road bike event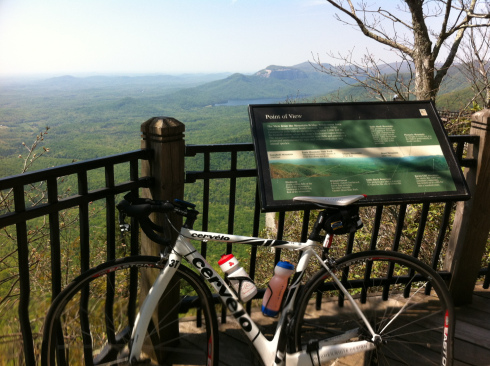 The 13th annual Fletcher Flyer was voted best road bike event in Western North Carolina and was held in the "Cycling Capital of the South", Brevard, NC. It sold out again this year.
We drove down on Friday arriving in Brevard mid afternoon. Brevard is cradled in the Blue Ridge Mountains. It is a cozy town filled with tremendous cultural and natural opportunities. Visitors from around the globe come to partake in its many music festivals, waterfalls,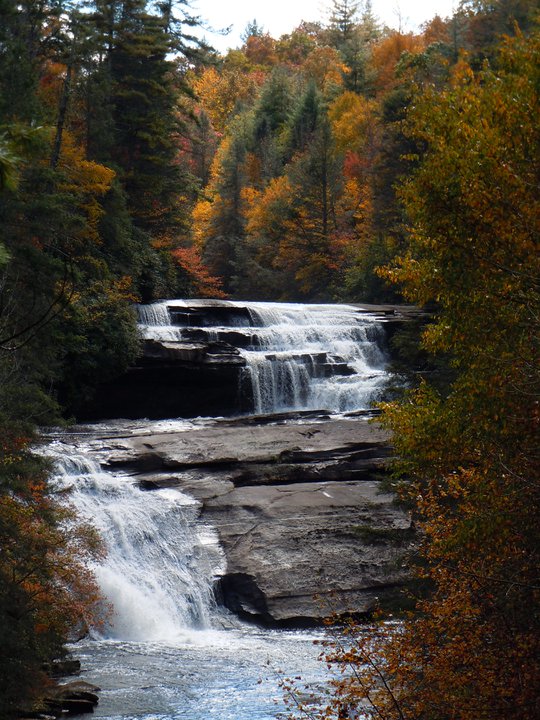 and cycling trails. They have been rated by National Geographic as a top 50 of the "World's" last great places and by Bike Magazine as a destination vacation and by Outside Magazine as the best place to raise outdoor kids and finally by the Sierra Club as the "Clearest Blue Skies" in the United Sates.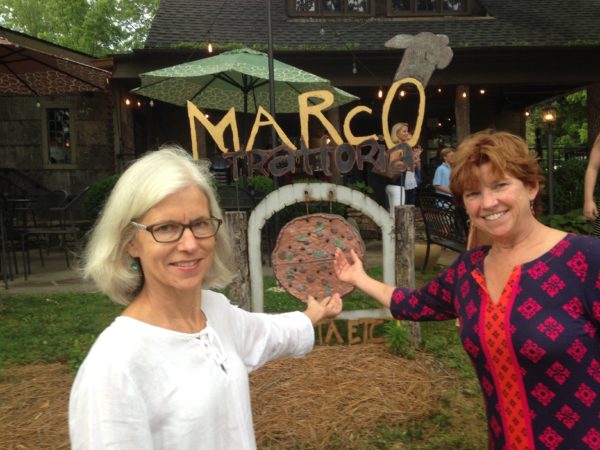 Some of the top outdoor recreation hot Spots are located here like: Pisgah National Forest, Dupont State Recreationl Forest, Blue Ridge Parkway, Looking Glass Rock, Davidson River and French Broad River. The opportunites for outdoor activities abound: Bike, Rock Climb, Kayak, Zip Line, and Music Festival. We traveled down there to meet our old friends Lou and John .  We have traveled to Aspen to ski and in the summer to ride bikes in Moab way back in 1984 a long time ago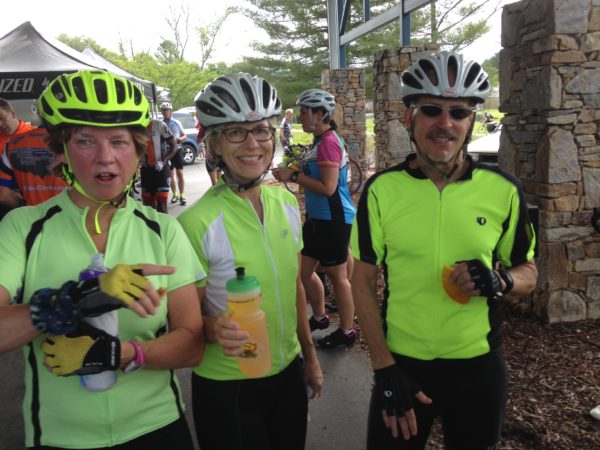 We had reservations at the Red House Inn and it was over the top.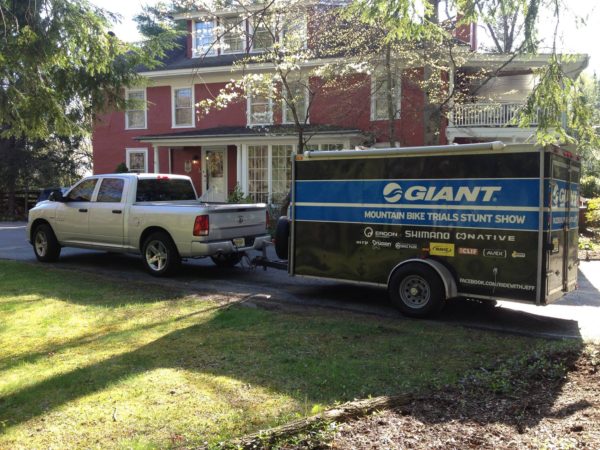 The house located a short walk from downtown Brevard and it has been recently purchased as a bed and breakfast and totally renovated it.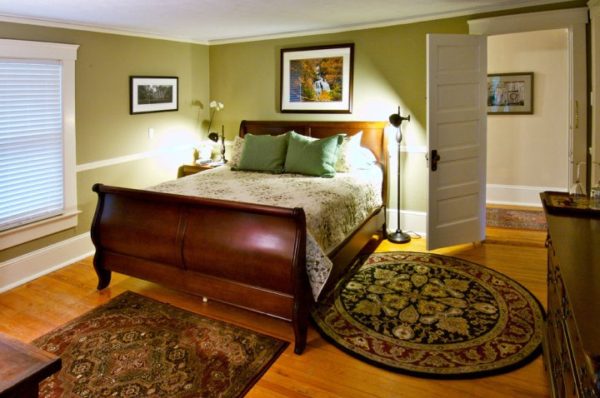 The rooms are beautifully appointed and the bathrooms, Fixtures, beds and everything was just over the top. A top breakfast is provided with a cocktail hour or so is provided each evening as well.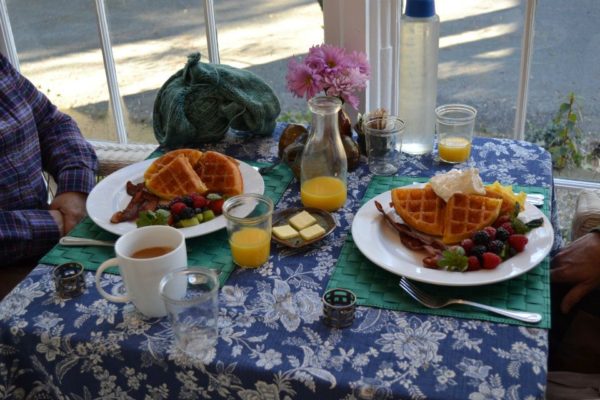 Cocktails were served on the porch each evening below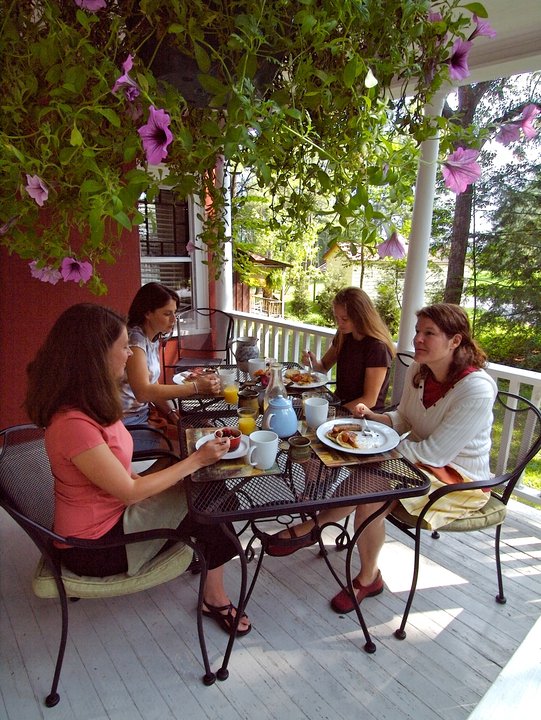 Brevard plays host to three cycling events annually. The start/finish for the Fletcher Flyer was at the Oskar Blues Brewery in Brevard N.C., where there was food, beer and a great band at the end of the event.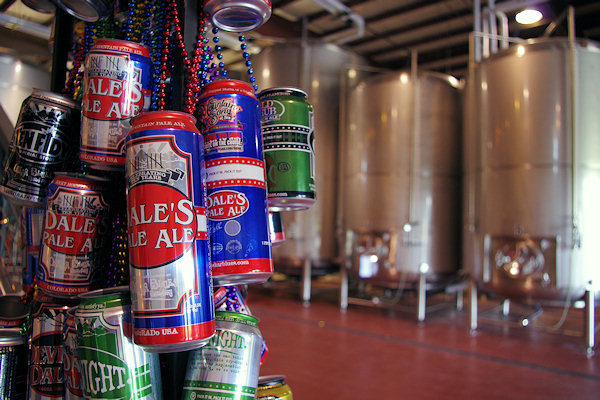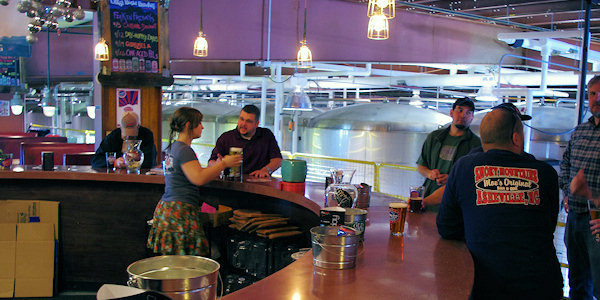 We had the choice of a full century, metric century, half century, and half metric rides which wind through the valleys south of Asheville, NC. And the rides are so very very beautiful meandering along the valley floor and climbing the steep and narrow hills.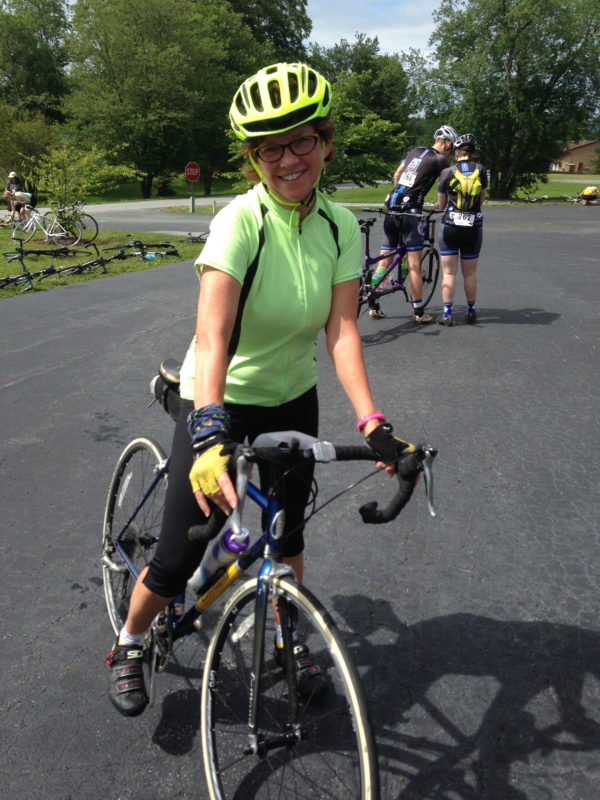 Although it is the least hilly ride in Western North Carolina, it has plenty of rolling hills to keep all riders interested. There is beautiful mountain scenery without the long mountain climbs. The Flyer is a ride for everyone from first time riders to experience riders.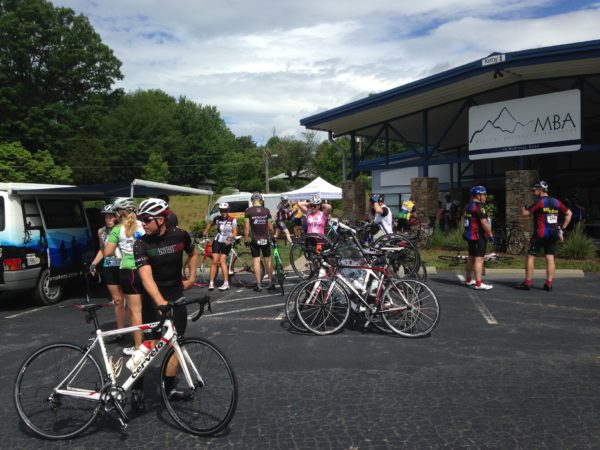 It was a fully supported ride with six well-stocked rest stops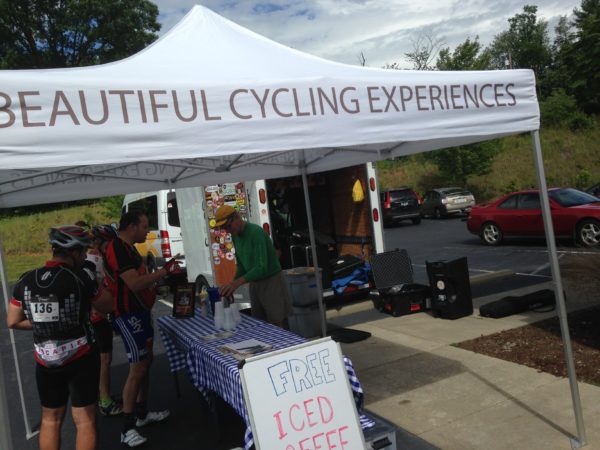 and an after ride party, including BBQ,  a Bluegrass band, a beer and a root beer float shooter