I, (BT) did not attend this event but Tim found this great event in New York and it looked bad ass especially with the partying. Much thanks goes to Tim for all his planning and organizational skills – thank you Tim.
As stated by Mossy:  "Tim, you are the man. Brooklyn bombers we were. The bridge was magical at sunset. Lots of laughs. Eataly, Kentucky Derby party, Chelsea market, ethnic food market, local breweries, & $1 pizza was really good too-surprisingly. Should have stopped for the gospel music- my only regret. Need to find out who those women were. WOW! On a ride of that magnitude you have to "float down the River Dharma as BT would say." But what adventures lay on the shore".
As stated by Alan: I have good memories of the trip.  Eating lunch in the back of the brewery was best, and I'm glad it put us at the end of the convoy.  Tim – you did a great job and get to plan all future trips; you may have found your calling in life.  Thanks to all
We love to party = did I say that and they all did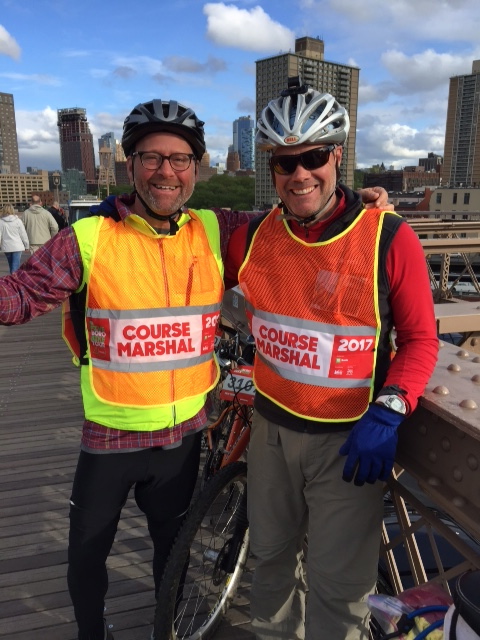 Tim and a group of our friends went to experience the 5 Boro Bike tour of New york.  Guess what they can party !!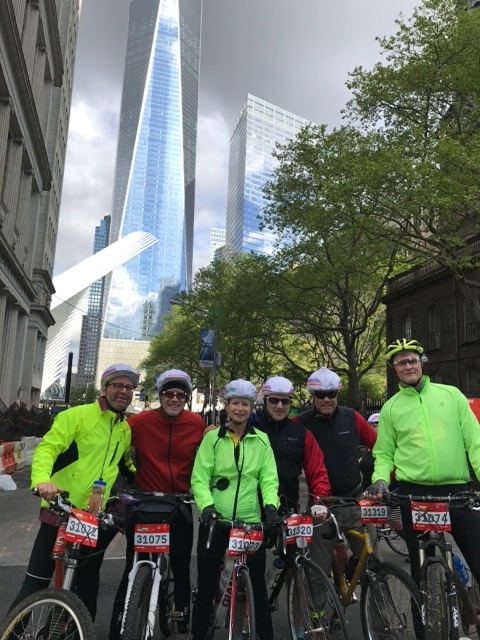 Yes they are bad ass.  For the experienced cyclist, the TD 5 Boro Bike Tour can be a family and friends fun-ride. It is for sure a "Tour" and not a ride. The Place: New York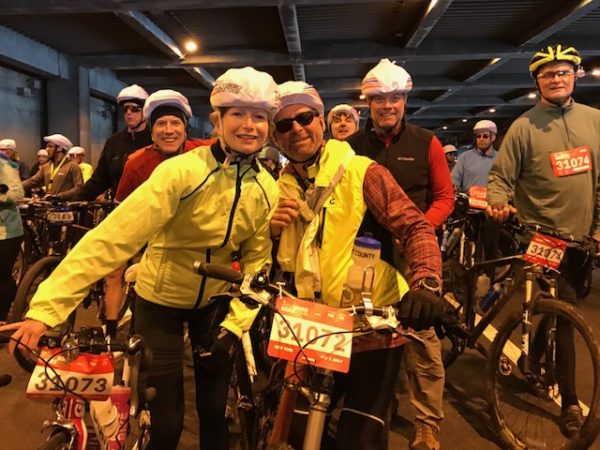 It's New York, everyone knows the place but few people get to experience it this way. Ride your bike right down the middle of 6th Avenue with no cars, just cheering young people! Pass live musicians like gospel singers in Harlem that give you chills. A reggae band in Queens, on 4-lane highway, as you turn down a hill and onto a city bridge.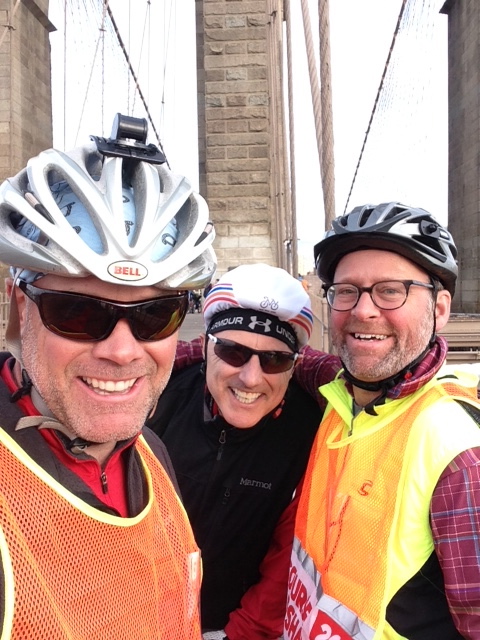 The rhythm and blues singers, under a bridge on the FDR Drive, along the East River, help you put in perspective the inevitable delays and bottlenecks of moving this many people through the city. Times like this is when you can chat with your neighbor or just pull over all together if you see an interesting spot for lunch.
Sounds crazy? It is. Halfway through the 40 miles you realize it's barely a workout and your on your oldest / rusty-est but most practical for the task, bike.
The People: Who is the chick with the low cut top below = wow "wow did I say that" sorry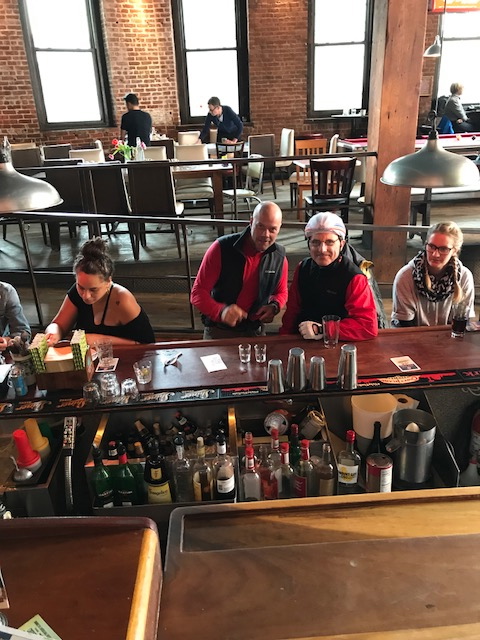 Yea I went up to ride but I drank the entire way – party up boys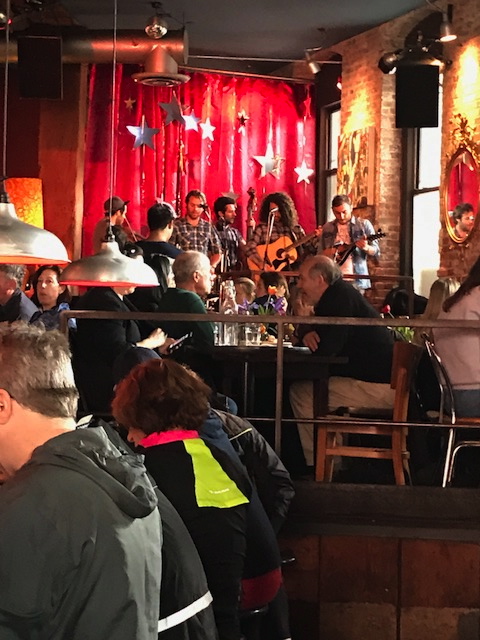 Volunteers and Police are phenomenal, great fun attitude and supportive. On and off the Tour the people are very friendly. We met a bar-owner in Queens that at age 72 (he looked 50) seriously claimed he was from another planet. We got Indian and Cuban food from a neighborhood market that happened to be going on. At the last bar (we stopped at a couple) we met a guy from Naples Italy that sang like Louie Armstrong. It's New York on a Sunday. Not sure how else to explain it.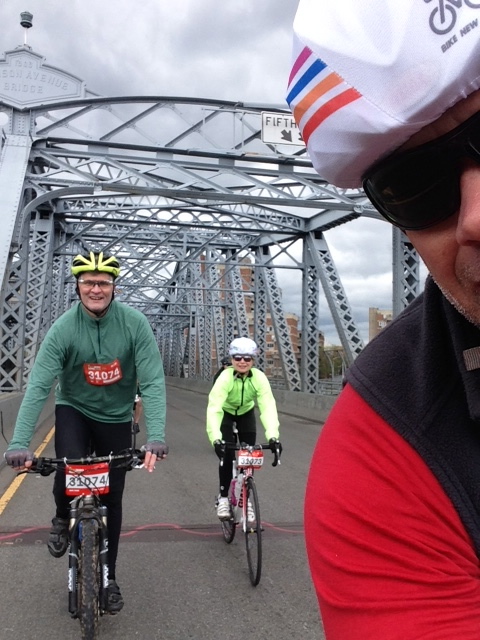 The Verrazano Narrows bridge up and down is the only elevation on the route but again the people and the places around you make it all worthwhile when you pull into Staten Island, stop for a bourbon and some Italian food before catching the ferry back to lower Manhattan to start your afternoon / early evening.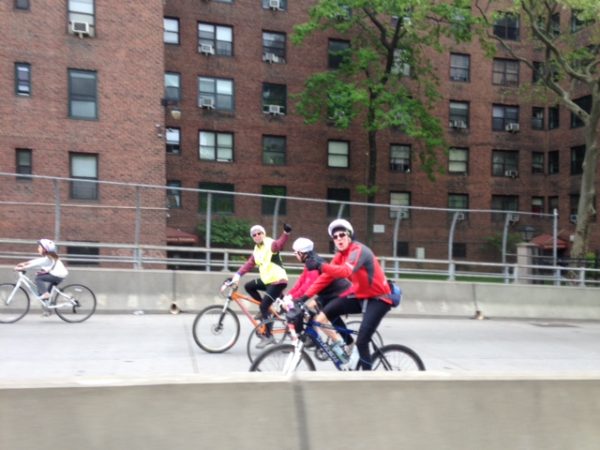 party up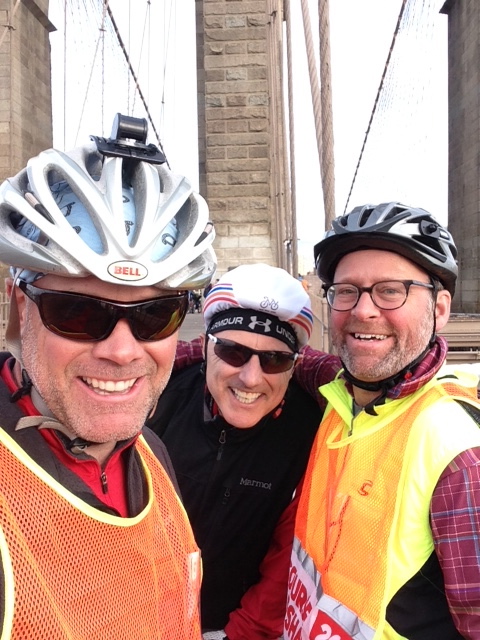 There were all kinds of ride-supported rest areas, SAG and other ride offered support but for the experienced cyclist, if you need to stop, or even if you don't, I'd suggest stopping where you can also take in some local culture.  A great time was heady all. Thanks you Tim