This is us way back when in in 1985 before it was cool to Mountain bike or before anyone from the East heard of MOAB we did it with John, Lou,  Arden and myself.
Arden and me below, wow we were young once.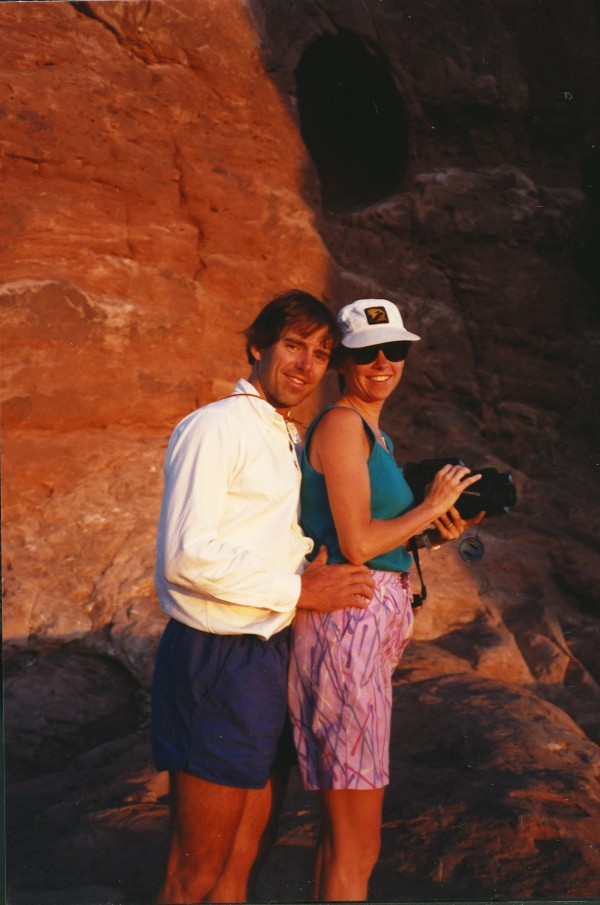 The chicks were Caliente- hot hot hot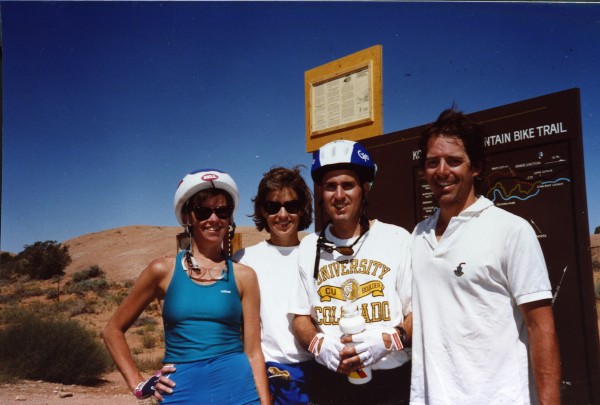 It is an awesome adventure and this is the story.  We left Aspen in short order and drove to Glennwood Springs then took 70 following the Colorado River.  I wanted to raft the river all the way down but that would have to wait.  ON arrival at Moab, a small town in the valley we found a dive to sleep in and then found out from the local bike shop where to ride and we did the slick rock trail.  We went early the next morning due to heat and by noon were done.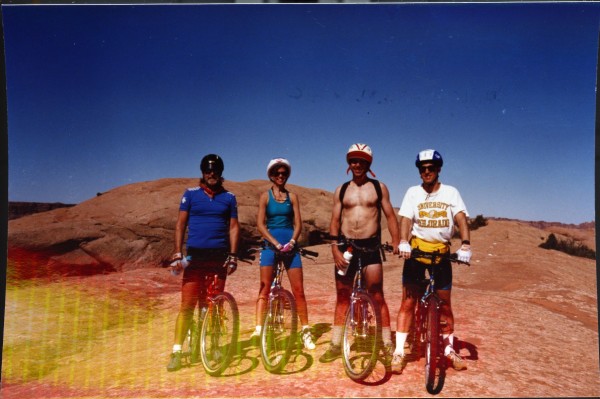 Then we roode again in the afternoon and found some unknown trails
and finally we closed the day with a trek to the Arches the NAtional Park.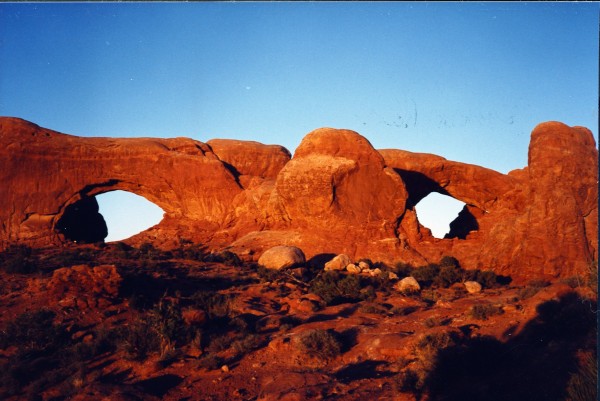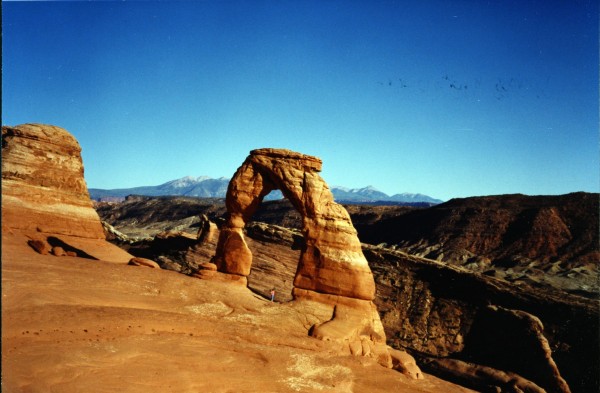 This is a recent photo from Charlie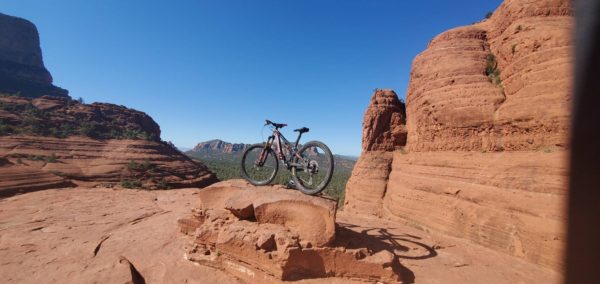 This is Pat kicking up a few years ago