The Atacama desert:  wow very cool Mt Biking on the hard Pan.  Yes long hill climbs on jeep trails that snake through the wilderness.  We set out for our bike ride on one of the "roads" simply nothing more than a trail in the early morn of soft amber light when the breeze caresses ones face with her soft hand,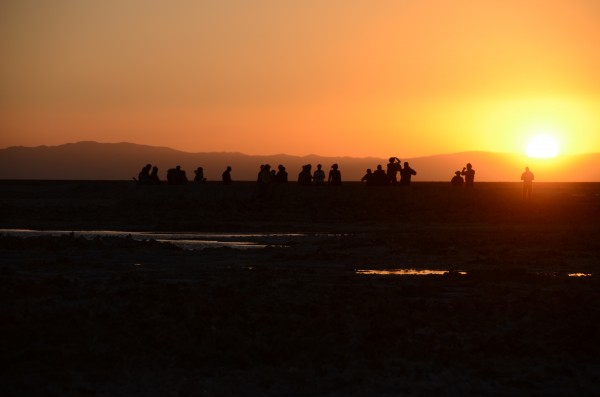 we are lulled into the seductiveness of the early morn of the desert it is welcoming. Our steel steeds are somewhat tired from the abuse of the hard land but do their jobs as we gallop them through the desert floor.  The trail is hard pan, like hardened concrete and fine sands, dirt and dust blanket it.  Salt infiltrates everything here and covers the gray landscape in shades of white and it is blinding.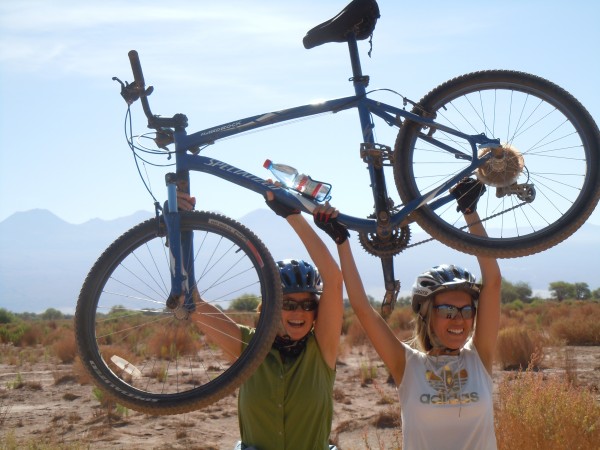 After a few hours we reach a beautiful blue green salt lagoon and I go swimming. The saturation of slat is higher here than anyplace in the world.  It is so high that I can not come close to sinking.  I try diving down into its depths but am pushed upwards, the liquid burns my eyes like acid.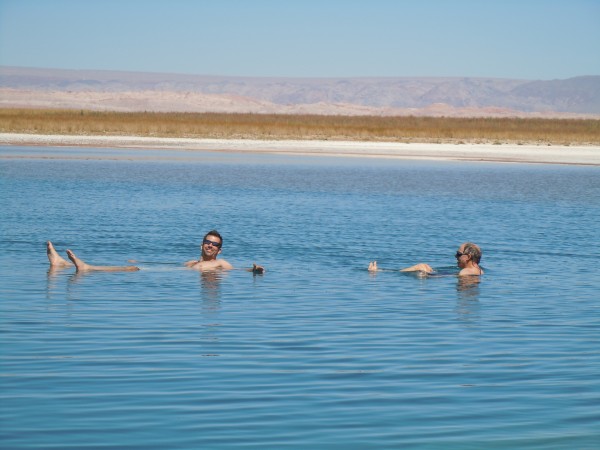 As we head back to town the sun is overhead and has us it its grips and will not let us go.  It drains the water and energy from your body and our lips are parched and we are baking in this hard land. Dust devils arise from nowhere and dance demonic dances all around us.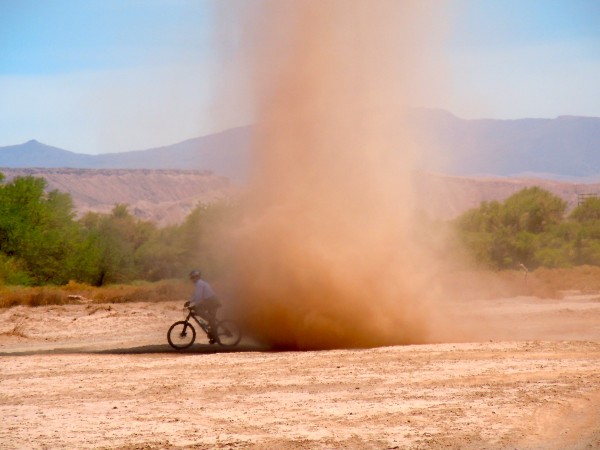 They are driven by the convection of the land, the waves of energy flowing from the sun and the rotation of the earth.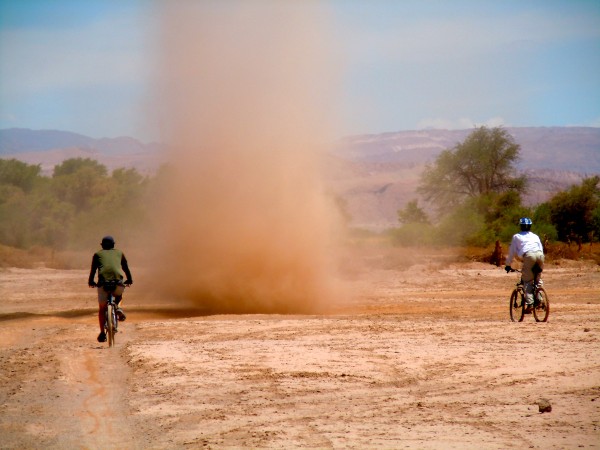 They rise some 200 meters for the hard pan and suck up all that are in its grips. In my madness, I aim my iron steed directly into one of thee beast and as I approach I here the demon laugh and I'm consumed.  I am shaken to the core. Sand and dirt wash me in totality and I am knocked about on my powerful iron horse. The Dust devil laughs at me and it tries lift me but the demon spits me out like a small seed from the other side.  The demon as quickly as it was created in this place of Hades disappears dismembering itself into a double helix of DNA strands; yes life might have begun here.
After recovering from the bike ride we went trekking into a very steep slot canyon for a few hours.  Green grasses lined the banks of the small stream that snaked its way through the canyon floor.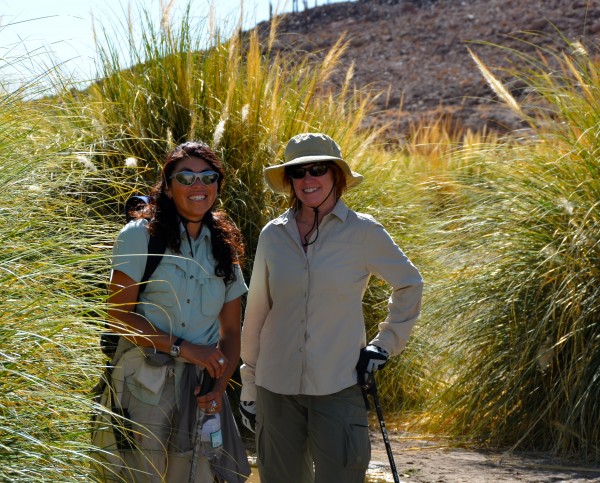 Ok I have to go now; I am going sand boarding and doing an extreme tm bike trip this afternoon.