Arden and a couple of others decided to investigate and ride the railways of Baltimore City including the NCR and the old Ma and Pa railroad bed. Baltimore was a major shipping point for rail traffic including my grandfather manufacturing faculty – Schenuit Tire and Rubber. Here a a map of the rial lines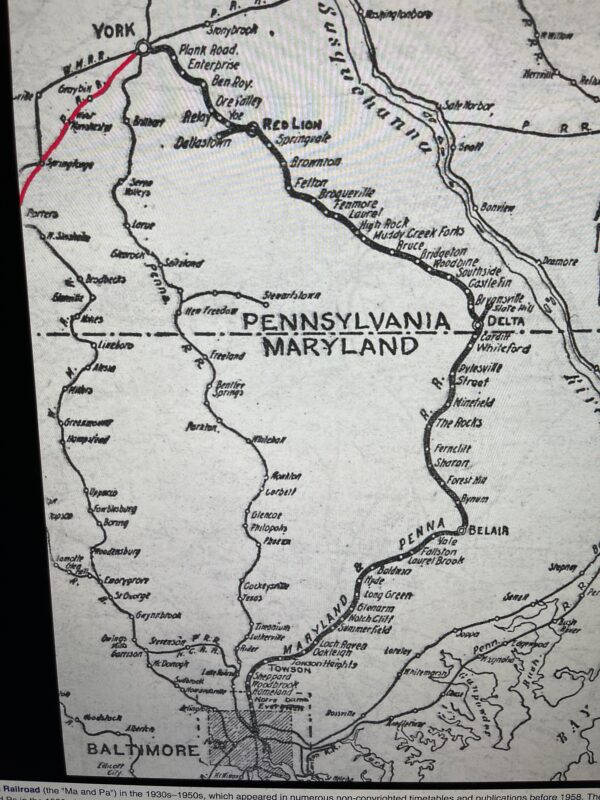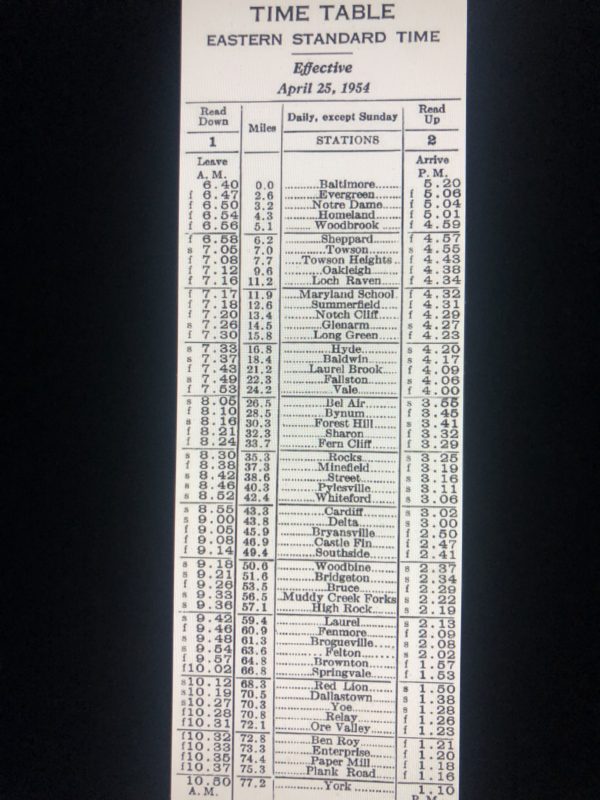 We started from the Jones falls in inner city Baltimore at the street car museum below traveling north.  The trains would divide at Wyman park and the Maryland Pennsylvania or Ma and Pa went North through Wyman Park under bridges now with graffiti
The rail bed  was near Steif Silver and south of Schenuit Tire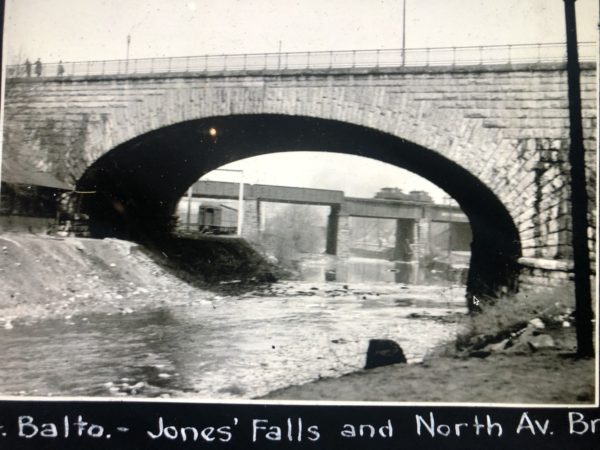 From here it went through Wyman park – there are many bike and hike trails located here today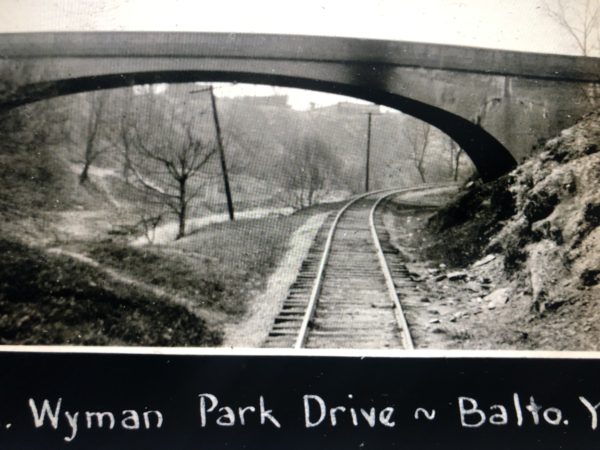 The old days above and today on the bike trails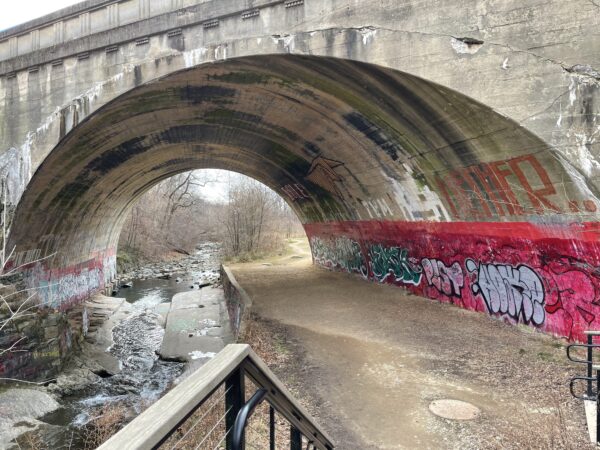 Fairly amazing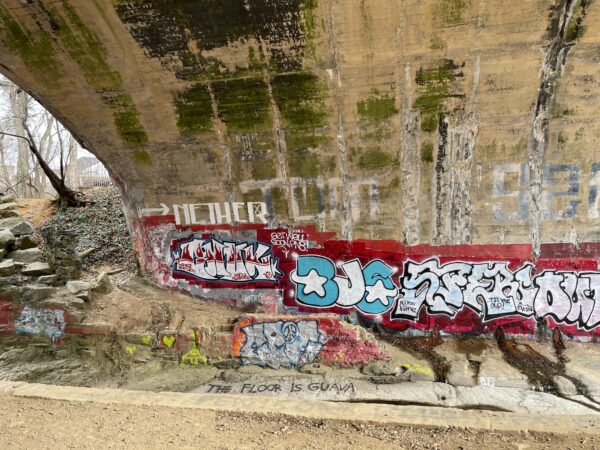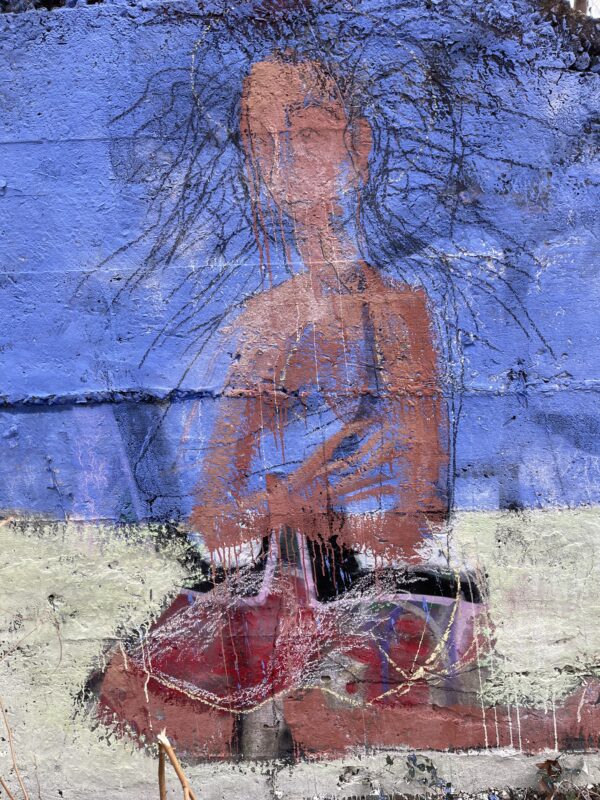 From here We rode up the rail path towards Gilman  School on very nice trails.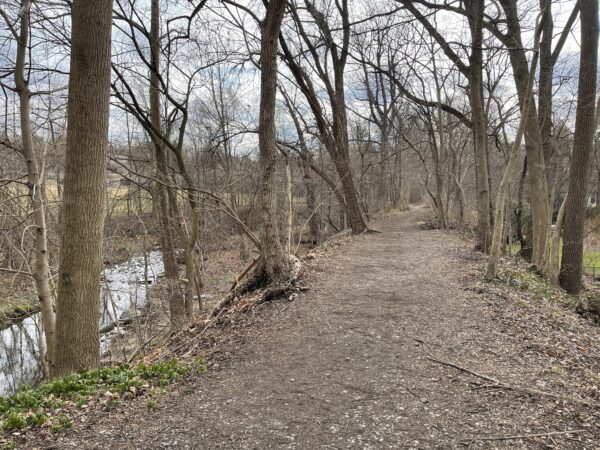 WE passed great mansions along the way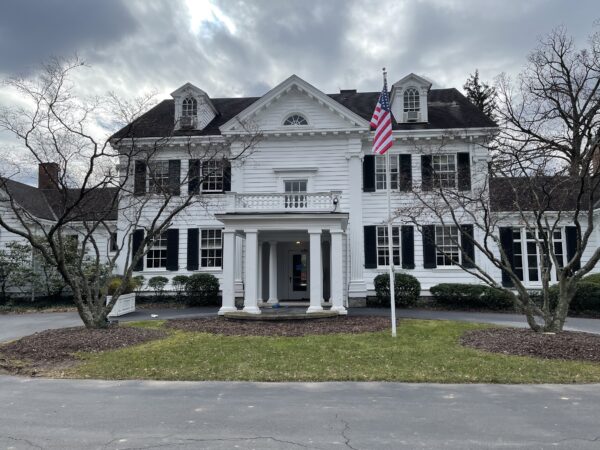 From here the bike trail ended until Towson but at one time it continued north crossing Lake Ave near Roland Avenue and then traveled behind Elkridge Country Club and then over Charles Street by the Exxon near Eddies (below)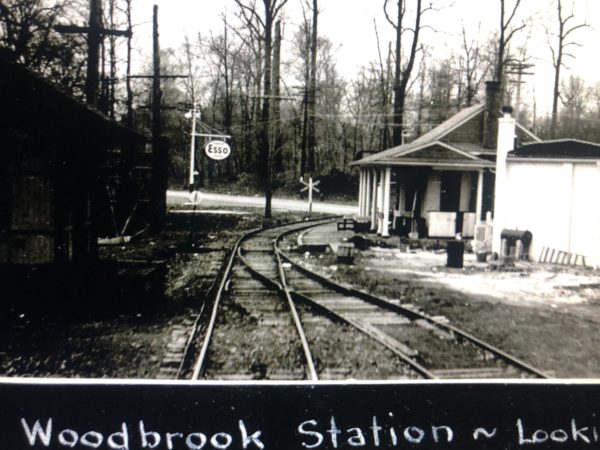 After crossing Charles Street near Eddies, it went behind Stanmore Road in Rodgers forge to Towson crossing over York road and I remember the train crossing over York road back then in the 1950's and possible early 1960's: photo below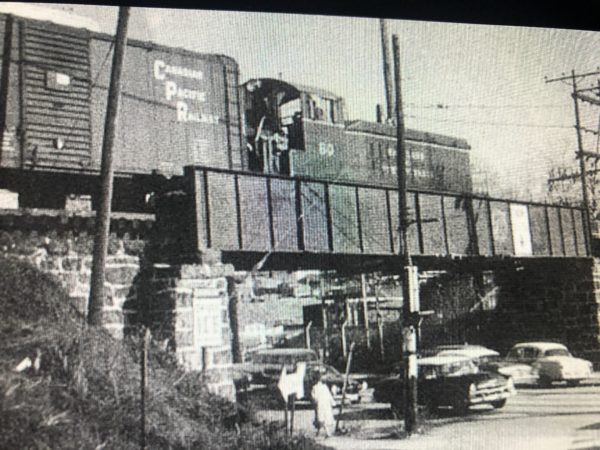 Back then Stebbins Anderson had a store at the York Road Crossing and the train would drop off lumber from the train below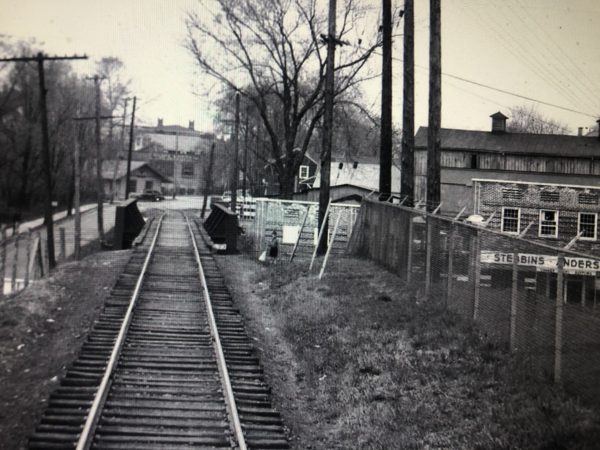 My sisters store "Wilson lighting", is across the street from the old rail line and one can still see the stone foundation bed of the overpass. Form here it traveled into East Towson and went behind the Black and Decker  corporation below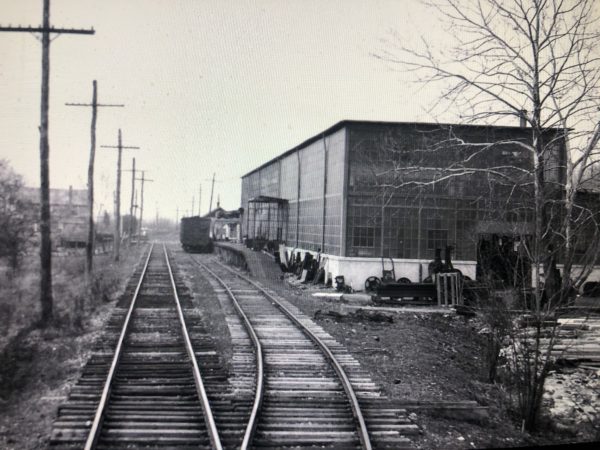 From Black and Decker it crossed over Joppa Road at Goucher Blvd into Towson Estates and Towson Estates is an incredible neighborhood and this is where we started our bike ride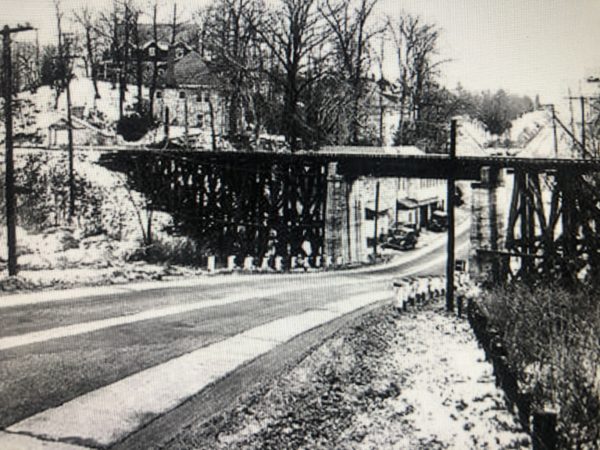 So we picked the bed up here and a  few shots of us riding the old line in Towson going towards Loch Raven 
From here we briefly left the rail bed as we came to a quarry and rode into the old Luskins store area and then crossed the beltway exchange and got back on the railroad bed and biked to Cub hill and Glen Arm roads near McFauls which was an ice cream store that we would go to after church when I grew up and now it is a full restaurant and back then there was an old railroad stop which is near Loche Raven dam across from McFauls.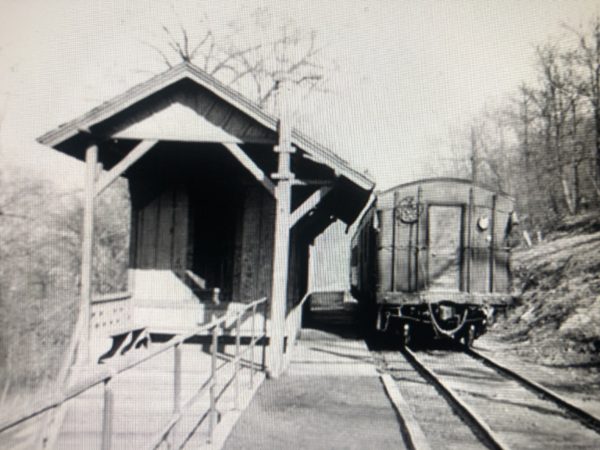 From here the railroad crossed over Cub Hill and Glen Arm roads and so did we.  We stared biking after crossing the stream and rode along the beautiful Gunpowder river and then got back on the railroad bed.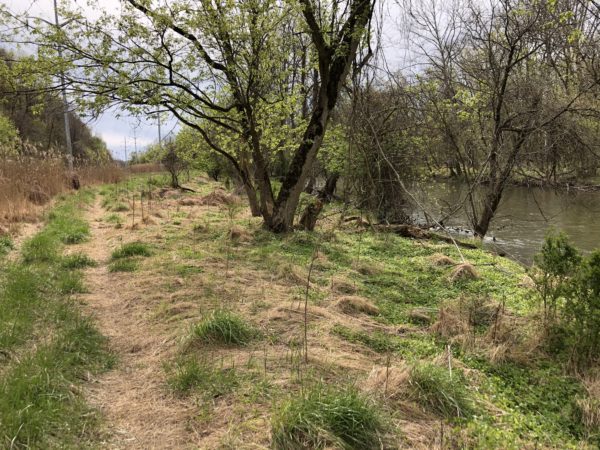 We also passed the ramparts of the old railway bridges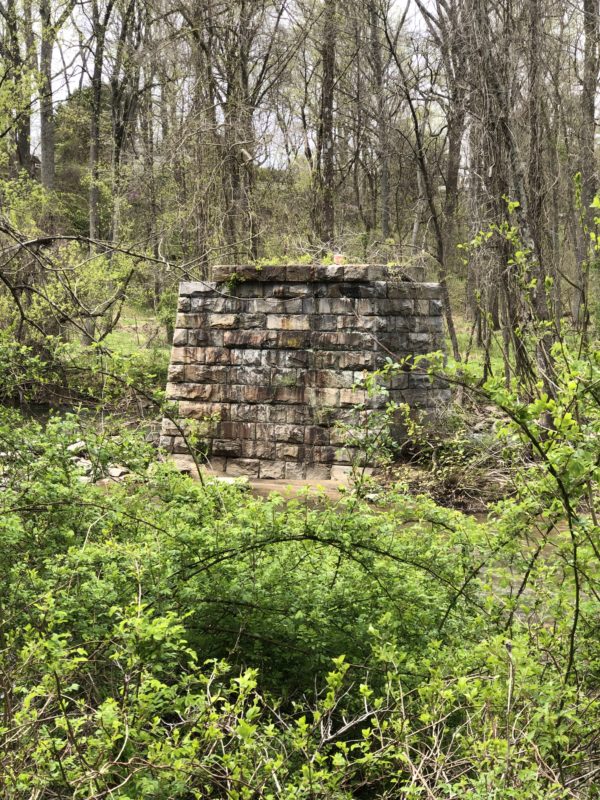 Then we came to the Gunpowder River  which I could not cross.  However the first stop after the Loch Raven stop was  the Maryland Training School for "BAD" boys. The Maryland Training School and Hickey School for Boys is looped around its property by the old MA and Pa railroad. So I climbed up the hill from the trail bed in secret ways to investigate and  found some scary things below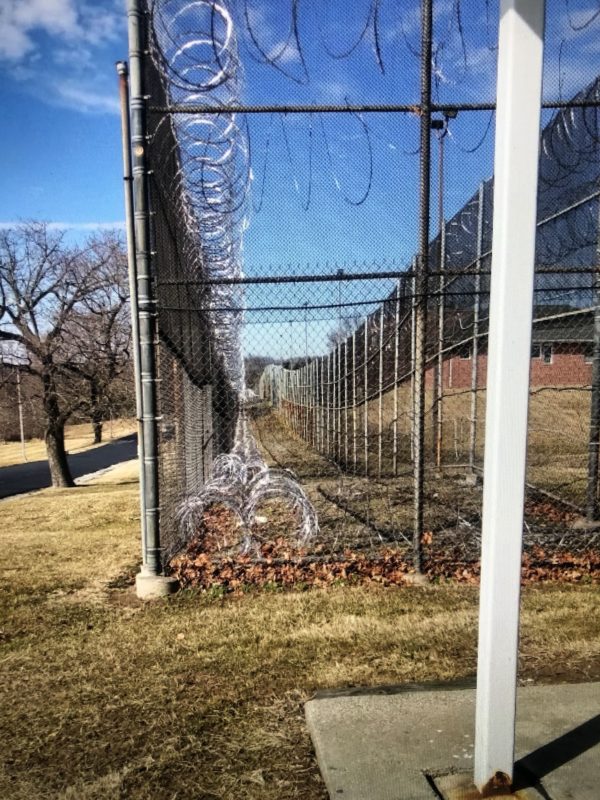 Yea this is serious it looks like a concentration camp and I broke into some old abandoned buildings 
I also found the original entrance which is gated as well but for some reason I got in = secret secret. From here I got off the trail bed a little and ended up and this secret military reservation and I was inside and they had incredible shooting range both indoor undercover and open and how I got in was the same way, back door wow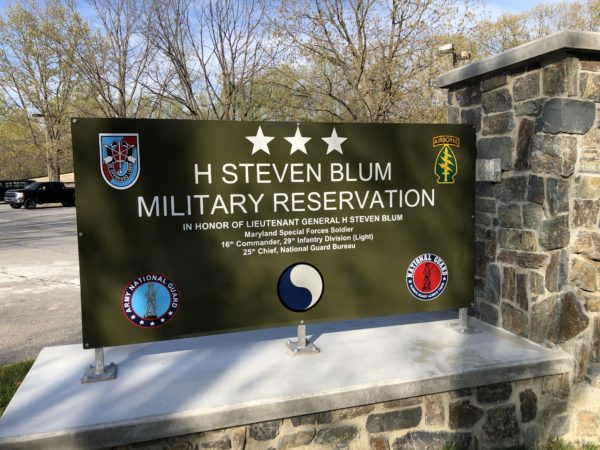 I got back on the railroad bed and the next stop was to drop off workers at an incredible estate called Summerfield Estates and it is incredible below .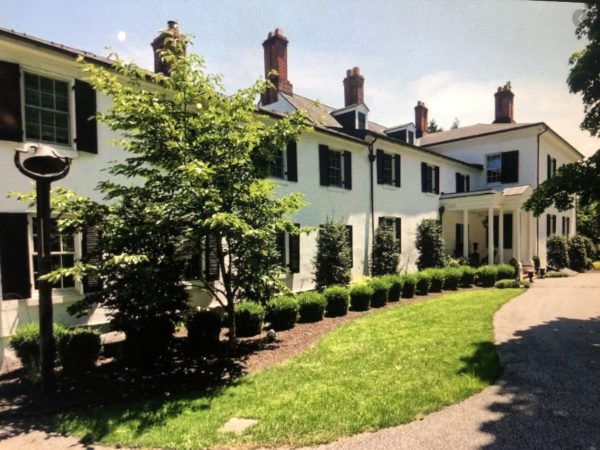 How is that for a home.  You should see the barn, barn has been converted to a huge home and the estate was amazing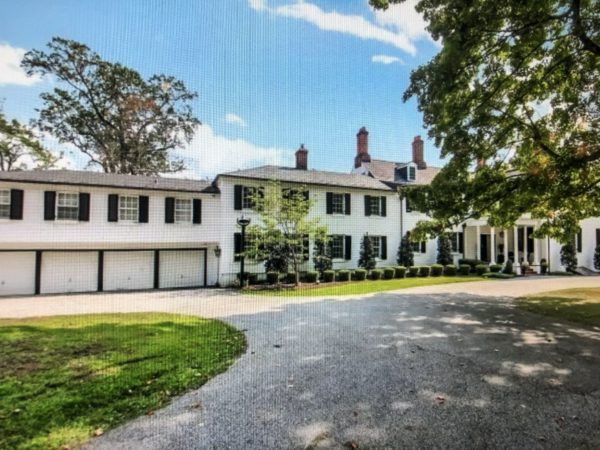 It is operating now as a bed and breakfast and place to hold parties.  One did not get dropped off at the house but some place on the estate, probably near the fields and barns.  From here I rode from the other side of the Gunpowder River to Notch Cliff Road and it was well maintained because BG&E the utility maintains it below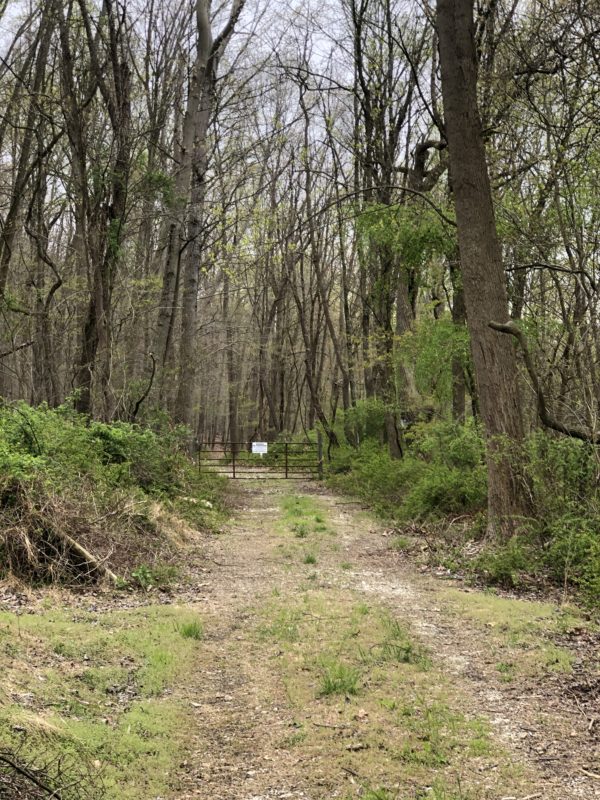 about 8  miles of this deserted rail bed from Towson to Notchcliff road.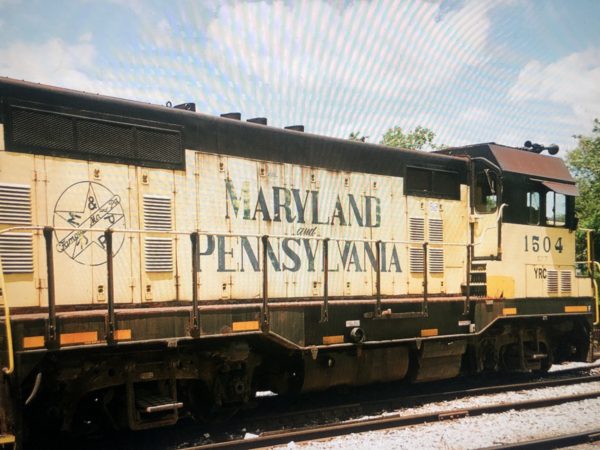 The old Ma and Pa railroad operated from down town Baltimore to York Pennsylvania when I was a young boy delivering goods and services and providing transport for people to their jobs as well. Map below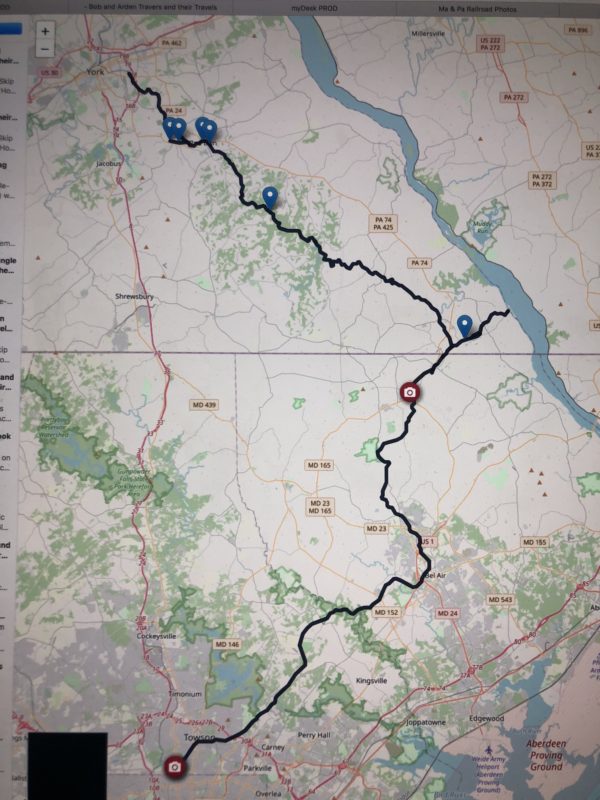 This was the time schedule below and one can see the stops along the way and time between stops 
From downtown Baltimore near the Street car museum photo below – this was the start of the MA and Pa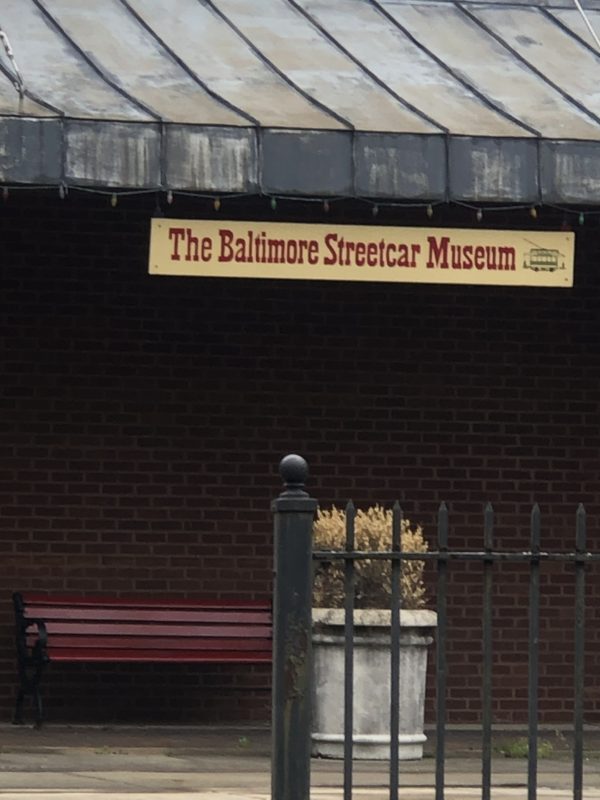 I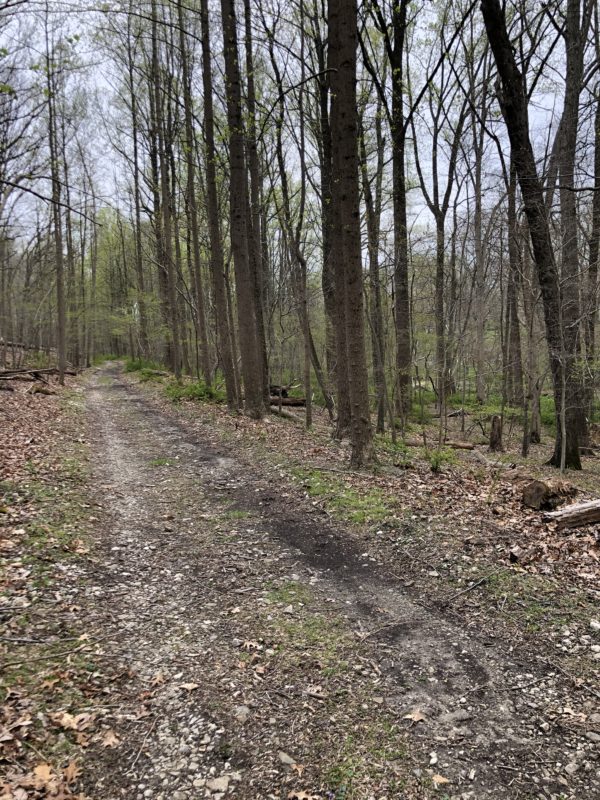 This is where I ended my ride at Notchcliffe Road but the original railroad bed went up Long Green pike and onward to Baldwin to Belair and up to Red Lion with stops along the ending at York Pennsylvania. Below this is the old train station at Glen Arm Maryland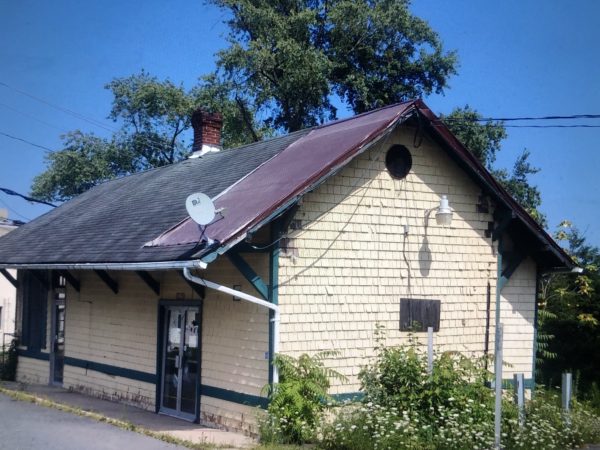 from there it went to Hydes Maryland below and that is the old rail station Glenn Arm above and Hydes below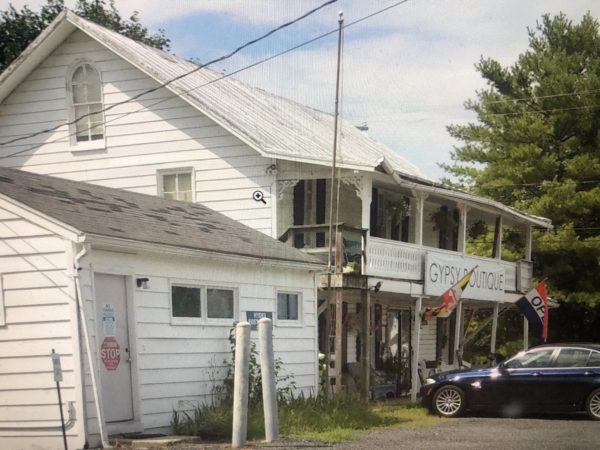 From Hydes it traveled to Baldwin and then to Belair. In Belair they have made about a 5 mile bike and hike trail. From Belair it went to Rocks to Pylesville, and Delta then Red lion and here are some photos