The owner and manager of the event is Chris and he does a great job with the Stokesville camp ground below, the management of the event and food and drink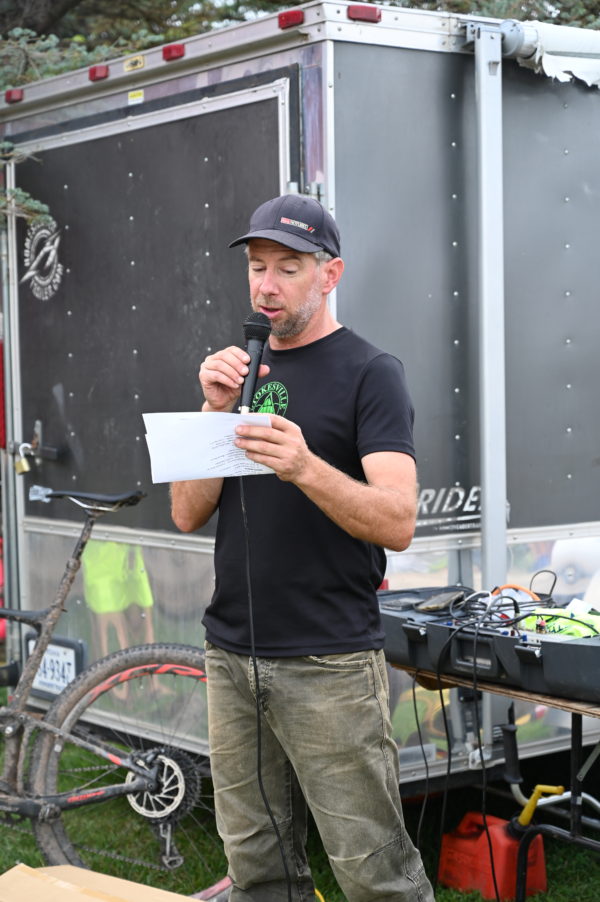 Photos from prior years and Chris does a great job. This year our group was: Mark, Kathy, Tim, John and me.
Tim and John below ready to bring the violence to the trails – about to start. This race is great fun but do not underestimate its difficulty as there is a lot of elevation and single track and rocky but rideable trails.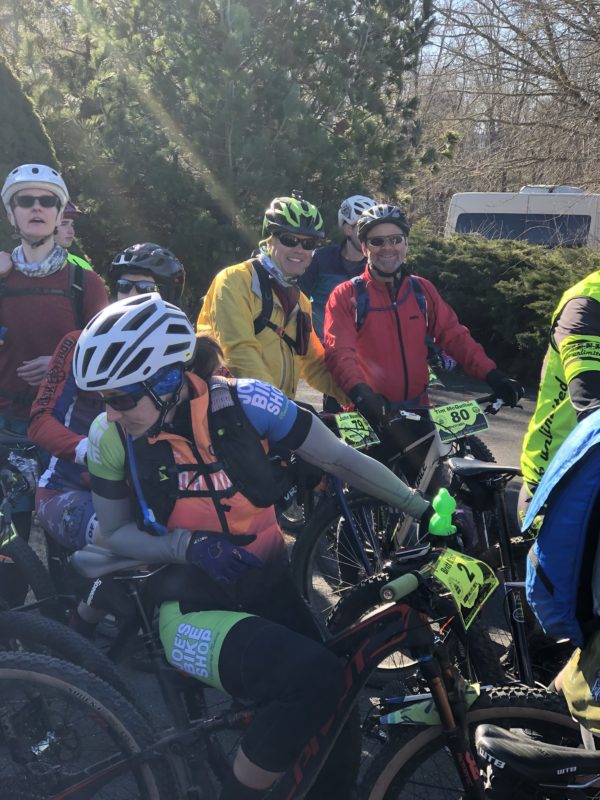 The Stokesville 60/40 is a mountain bike race that offers either a 40K – (25 mile) or 60K -(37 mile) race and highlights some of the finest single track in the United States and around the Stokesville Lodge/Campground and the George Washington National Forest in Virginia. They offer men and women divisions for: single speed, Masters, Open, Juniors and clydesdale.  The route host some of the finest Single track bike trails 
Tim smoking it below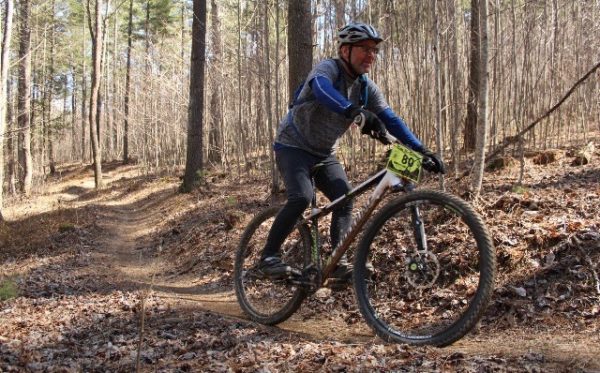 Sully killing it below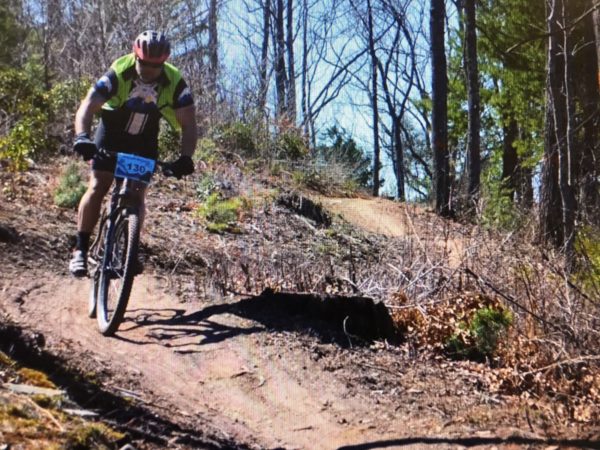 Look at Mr. Moss rip up the trails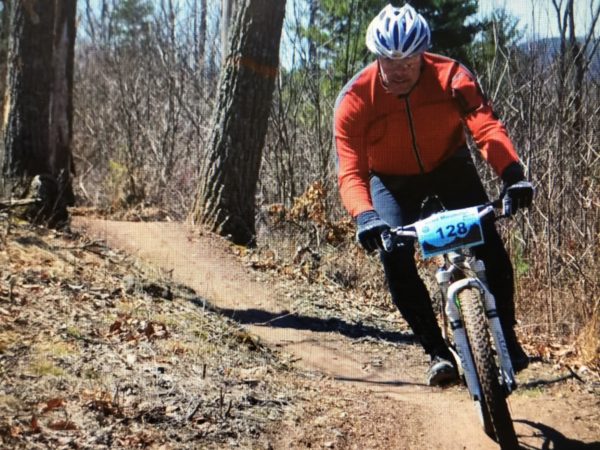 The Lodge is located on the Stokesville Campground and the lodge can be rented for weddings and so on below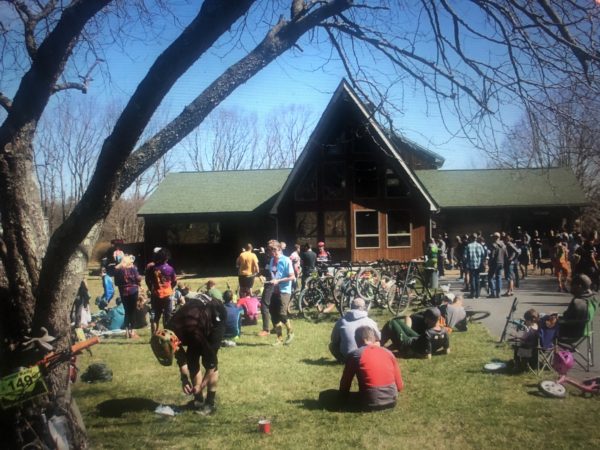 The route travels along newly aligned trails made possible by a Recreational Trails Program Grant that was administered by the Shenandoah Valley Bicycle Colaition. They have become the George Washington National Forests most sought after trails. Wow look at those trails and Sully kicking it below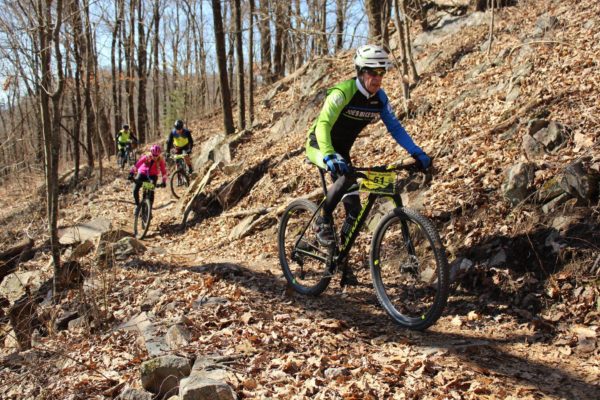 Both the 60K and 40k loops will tour all of Narrowback Mountain concluding with the newly revamped Tillman West Trail! = A lot of Single track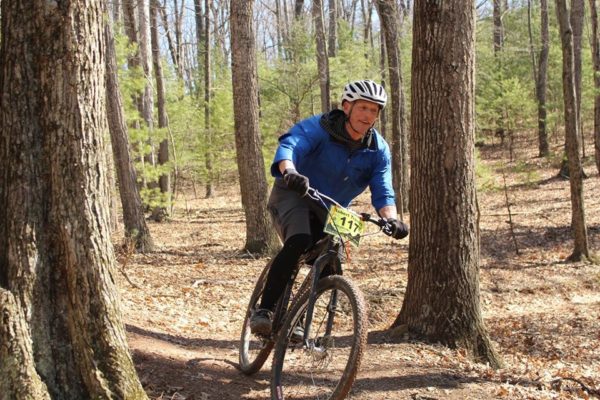 Kathy below ripping it to the finish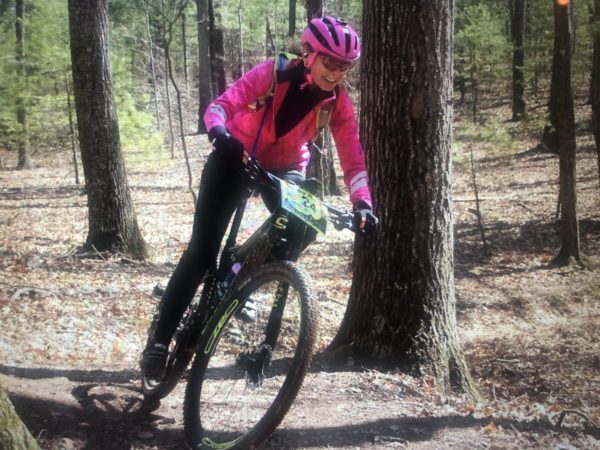 There are some rock gardens below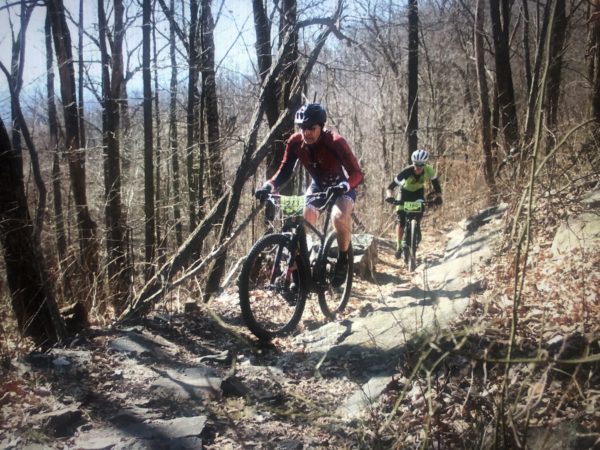 I did the 40K. At this point the 40k riders we made our way back to the Stokesville Lodge and Campground to end a most amazing time on the trail and we partied up like rock stars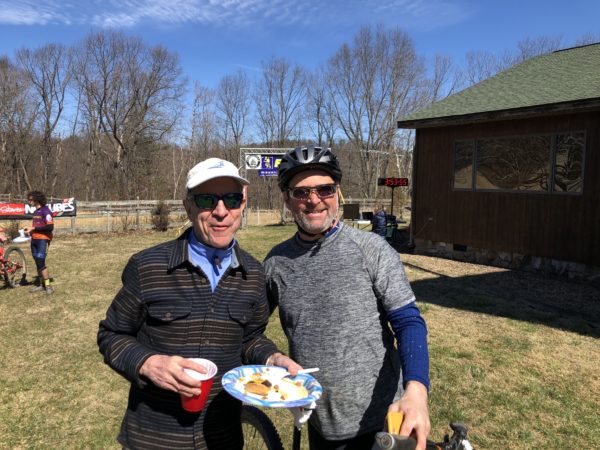 The 60k route proceeds toward North River Campground/Staunton Dam and climbs 2 miles up Hankey Mountain and then takes a left on the Wild Oak Trail. The Wild Oak Trail leads you to the Lookout Mountain for a ripper that will keep you wanting more the WHOLE way down. Lookout Mtn Trail has some glorious sections that are rock armored highways that wrap around the top of the mountain. Riders will then cross over the North River swigging bridge to start making their way back to the Stokesville Lodge and Campground finish.
At the end Joes Bike Shop (from our town) had a strong showing and our group with two members from joes bike shop placed. Kathy Judson took first place @ 2 hours and 42 minutes below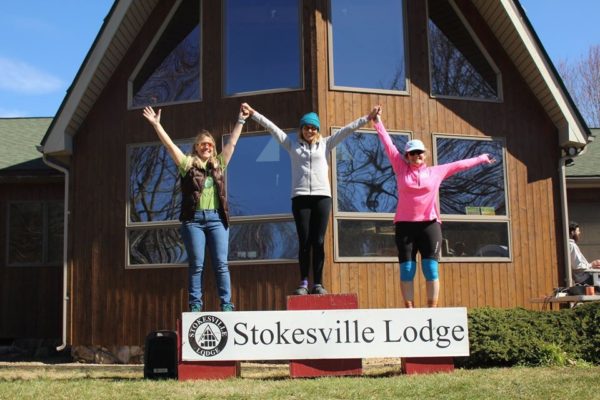 I met Kathy racing La Ruta and TransAndes and El Retro Quetzal and Kathy is a World Class racer. 
Mark Sullivan below Placed second below in the masters division and  Mark and he is a world class racer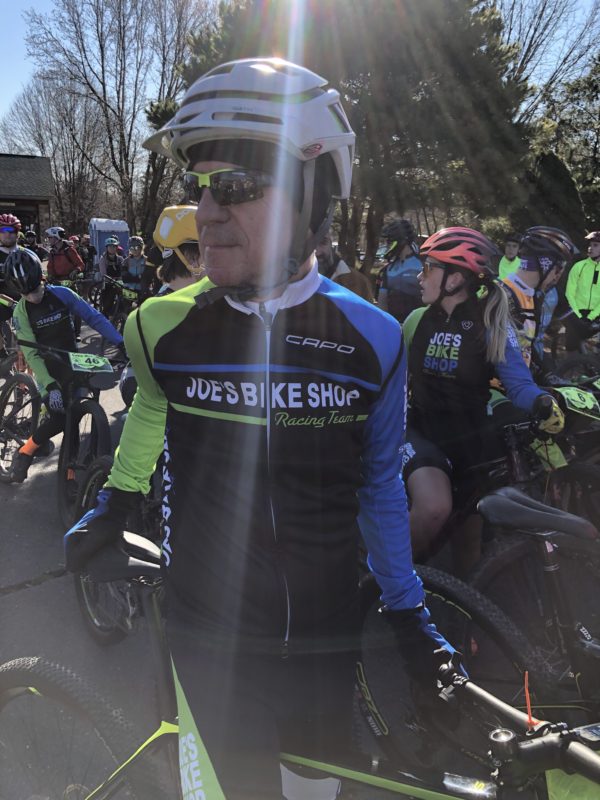 Mark is on podium on left side and completed the course in 2 hours and 42 minutes in the masters division below taking 2nd place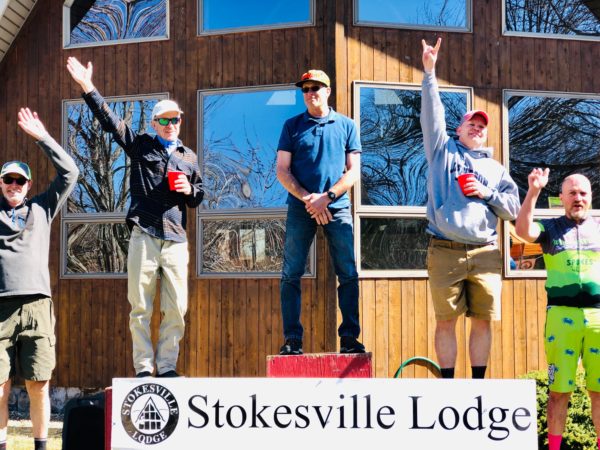 Mark and I have done La Ruta, El Retro Quetzal and Transandes to mention a few overseas events and Mark is a member of Joes Bike Shop team. I would have taken fourth place in the masters had they included me as Matt Ryan did 2:47 in the Masters followed by my time of 2:50 for fourth place, but I was in Single Speed where I took second place and they do not cross compare
For the single Speed: Peter Sherry took 1st place at 2:28,  I took second place (I am on right looking down) at 2:50 and David Tompkins took third place at 2:57,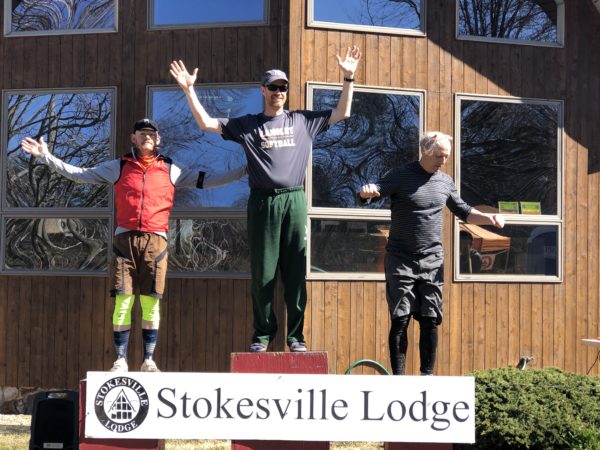 Various shots below of the event below 
Mr. Moss Crushing it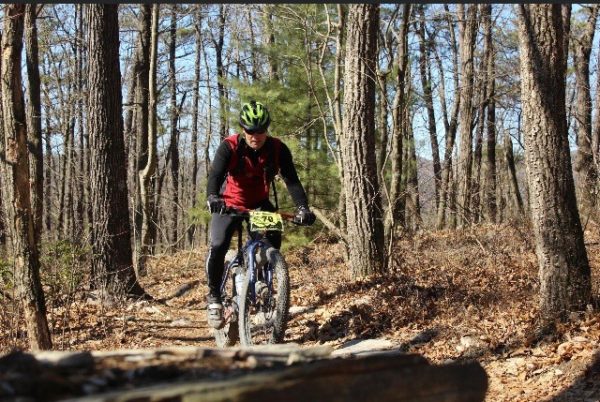 Junior division on podium

Kathy on podium from prior year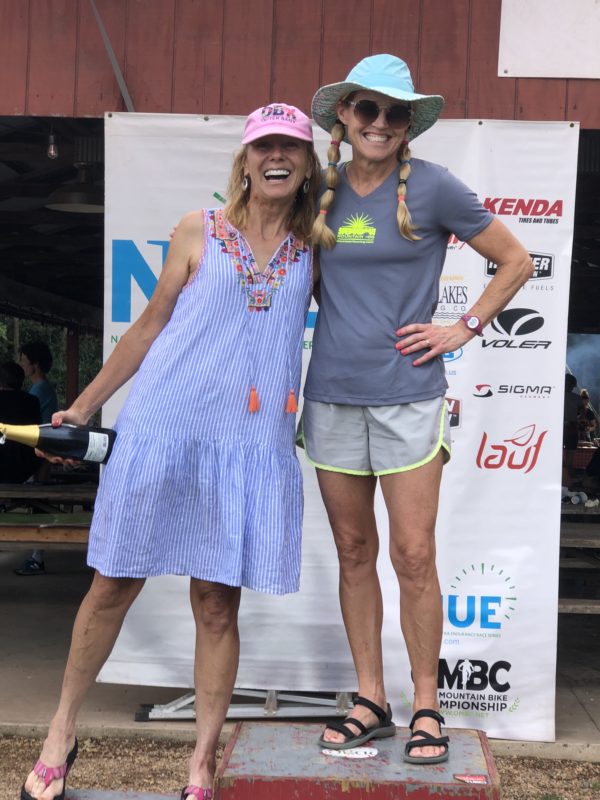 Mike part of our group setting the trails on fire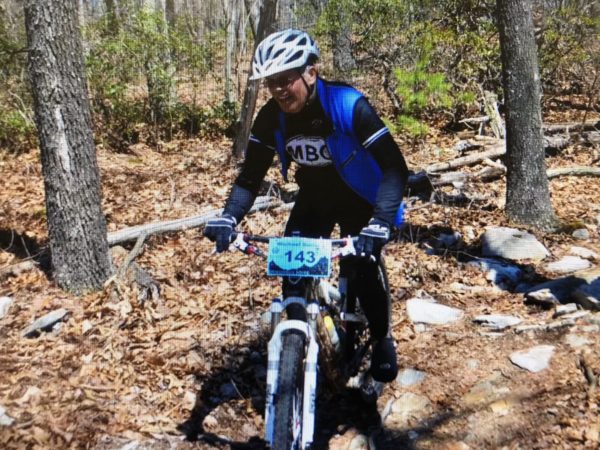 Other photos  below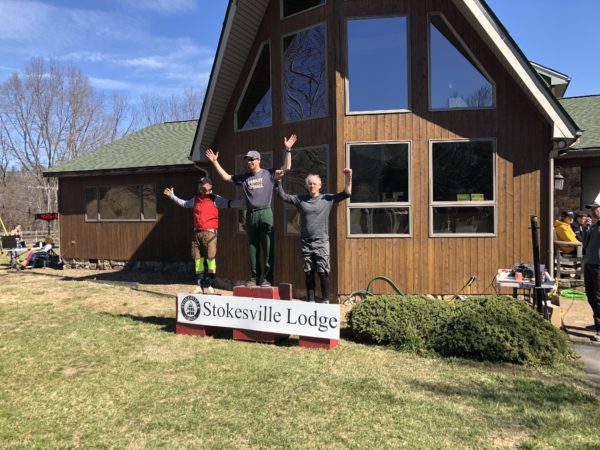 Starting out