Bike VermontI got my start in Vermont by skiing Stowe, Sugarbush as well as Mt. Snow and Killington.  I have no photos from the 1975 or 1988 bike adventure so here is the story and some photos from later trips.
Vermont is very very cool place and Burlington the capital is very hip. Burlington is one of the most enjoyable towns in New England. Burlington faces 150-mile-long Lake Champlain, which forms the boundary between Vermont and New York State.  Here you can ride the Channel Islands or take the ferry to New York and ride there as well or circumvent the lake.  I would recommend staying at Shelburne Farms for this as the estate is directly on the Lake and close to the ferry.
After finding Burlington so agreeable from my skiing days, my good friend Pepper White asked to go biking there, so I jumped on board, This is where I got my start for overland biking way back in 1975. Pepper White and I took the train to Vermont. This is our winter shot from skiing but we went in the summer and the train is the way to go!!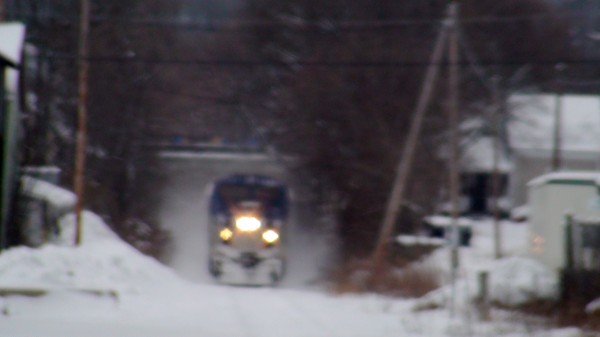 Train to Vermont and back home again above.  I did this twice for biking and twice for skiing.  Once with Pepper White in 1975 or 1976 and then another time with my sister Joan and my Dad in about 1988 for biking. The route was the same and the places stayed were the same .  This was all unsupported.
We left Baltimore on a late afternoon on the Montrealer by train on Friday and got an overnight room on the train and dined in the dig room = awesome. We then arrived in Burlington Vermont (Essex Junction) the next morning about 7 AM. From the train station we rode through the hinterlands towards route 289 to 15 to 108 and into Jeffersonville before heading up the huge hill going over Mount Mansfield and down into Stowe.  That first time (1975) on the first day it started to snow and rain and I was unprepared and coming down the hill into Stowe seemed far away and I was shivering.  We stopped in one of the quaint little shops and got some tea before heading out to the Gables (bed and breakfast) where we were to spend the night. I spent the night at the Gables way back in 1965 in their "bunk House" with the Johnson Family
Stowe is an incredible little town and this is where Mt. Mansfield is, the highest mountain in Vermont.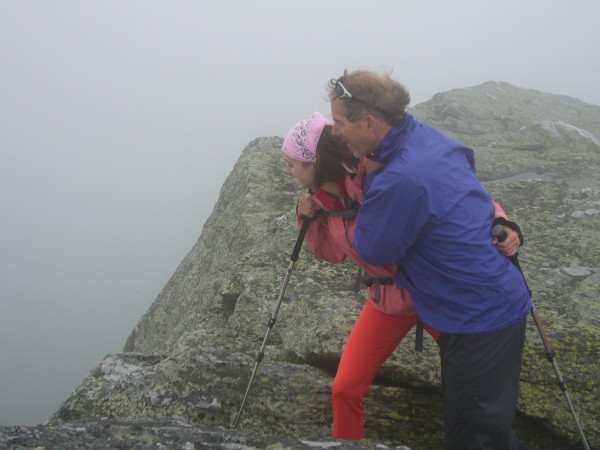 On top of Mt. Mansfield, wow on the edge, but hot chick in arms!!
Biking around the entire state especially Lake Champlain and Stowe areas are fantastic. I stayed in the Gables since I was 12 years old and it is an old bed and breakfast establishment.  We ate at Whiskers and life was good. I have also stayed in the Von Trapp family lodge for summer and winter and the Green Mountain Inn and all are great. This is an incredible place.
Von Trapp Family Lodge and ski center, very fun. I have met Maria Von Trapp many years ago and had tea with her in the teahouse and more recently I have spoken with Johannes, Maria's son.  Their place is magical
BACK TO BIKE TRIP
Ok on to the bike trip.  So after arriving in Stowe the next day we summated Mt. Mansfield and I fell off of a 12-foot cliff (1975) smashing my brother's camera to smithereens.  From here we mounted our bikes and raced the train to Waterbury but got there so early we risked it and blew down the road to White River Junction / Hanover Junction at New Hampshire and almost did not make the train.  WE travel from route 100 to Route 12 to route 14. As we arrived the whistle was sounding and it started to move so we through our bikes on it and put them in the bathrooms and sat down without any tickets. Back then it all worked out and you could bride the guy on the train to keep the bikes on – remember I love to bribe.
So I have taken a few trips to Vermont biking and these are some of my photos.  I wish I had the early ones there were very cool, bikes with rat traps. The other time was I went with Joan and Dad and we did the same route but arrived early and went to Visit Dartmouth where my dad went to school .  From there we took the train home. Again we did a Vermonter Bike trip.  Later with Nephew and girl friend we drove up staying at Shelburne farms and circumvented Lake Champlain. This was about 2010 about.  Story below.  One of my most favorable trips is Shelburne Farms located below in my photo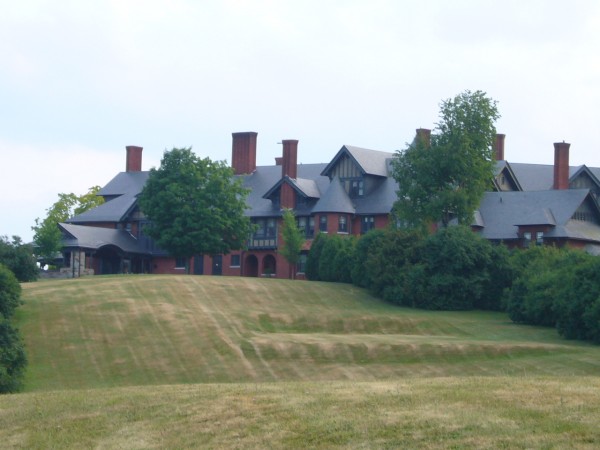 Totally RAD, awesome place, now that is what I am talking about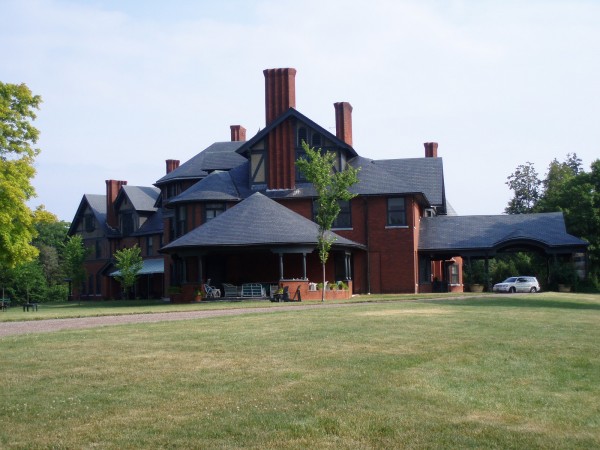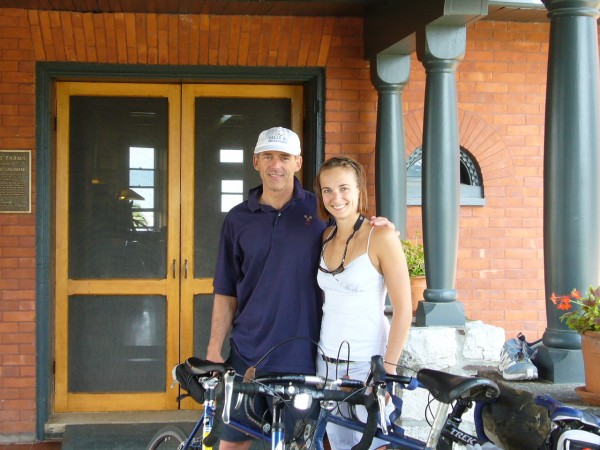 Hot Chick with the old man- that is me and nephew's girl friend LB
In 1886, Dr. William Seward and Lila Vanderbilt Webb began acquiring farmland on the shores of Lake Champlain to create a model agricultural estate. They were assisted in the effort by two of the most prominent planners in the country: architect Robert H. Robertson and landscape architect Frederick Law Olmsted, Sr. By 1902, Shelburne Farms encompassed a 3,800-acre farm dedicated to demonstrating innovative agricultural and land use practices, a hackney horse breeding enterprise and a grand family residence- huge home to say the least.
During the estate's brief heyday at the turn of the century, 300 employees created and maintained the Webb's' agricultural vision on a massive scale. They constructed four major buildings—the Farm Barn, Breeding Barn, Coach Barn and Shelburne House—and a number of other structures. Southdown sheep, Jersey dairy cattle, Hackney horses, pigs, poultry and gaming pheasants were raised. Farm products such as milk, butter, pork, pears, apples, eggs and vegetables stocked the Webb residence and were shipped to markets in New York City. As many as one thousand trees a year were planted to create the sculpted landscape and 20 miles of crushed stone roads and carriage trails laid down for visitors to enjoy it.  In 1972, family descendants founded a nonprofit organization dedicated to conservation education. The farm's buildings and land were later bequeathed to the nonprofit, which now owns and operates Shelburne Farms. Much of the land is permanently protected with conservation easements and both the landscape and buildings became a National Historic Landmark in 2001.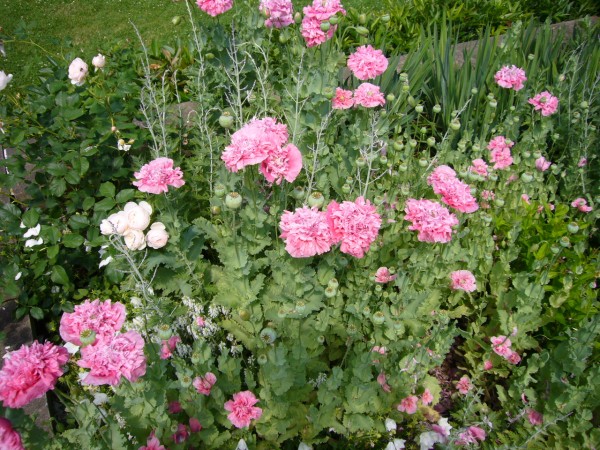 Poppies Somminferoun, lets live the dream
Through it all, the property has remained a continuous working farm.
We stayed in the Inn, which was built between 1887 to 1888 and resembles the Queen Anne- Style exterior that is evident today.  It is an elegant private estate with 25 bedrooms as well as entertaining spaces as well.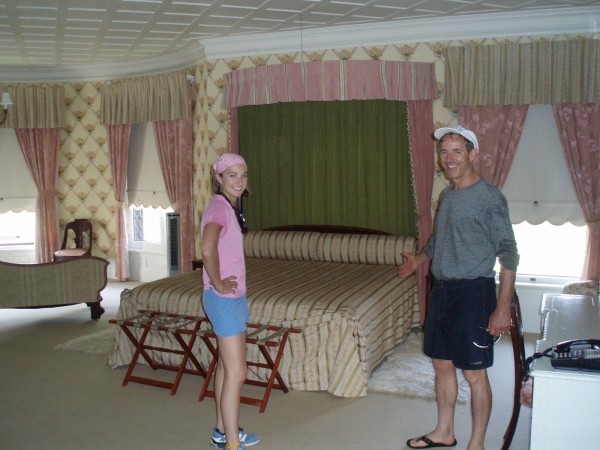 Our Room wow, again hot chick on my arm
When the guilded age drew to a close , the home  suffered from years of deferred maintenance, however, it has been restored to the majestic building it was with 2 million dollars of historic preservation capital.  It was opened to the public for the first time in 1987.   They have a beautiful facility. From Shelbourne Farms we rode to the ferry 9 ( ferry below)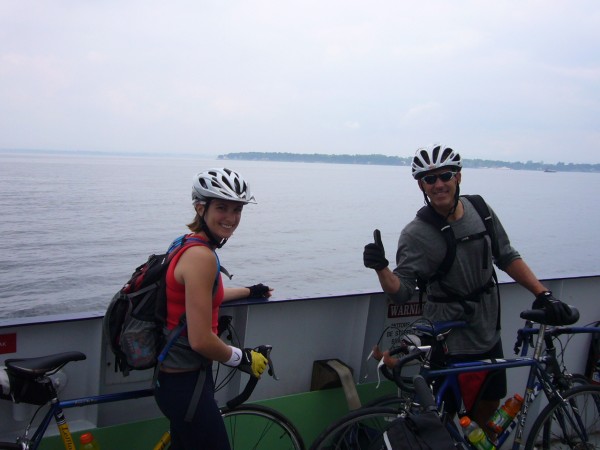 and crossed into New York and then rode North on Lake Champlain to Haines Point and then into Canada and then all the way back down through the Channel islands to Shelbourne.  Very Very cool!!  We would also play tennis and go kayaking in Lake Champlain all along the coast, we do more than just ride.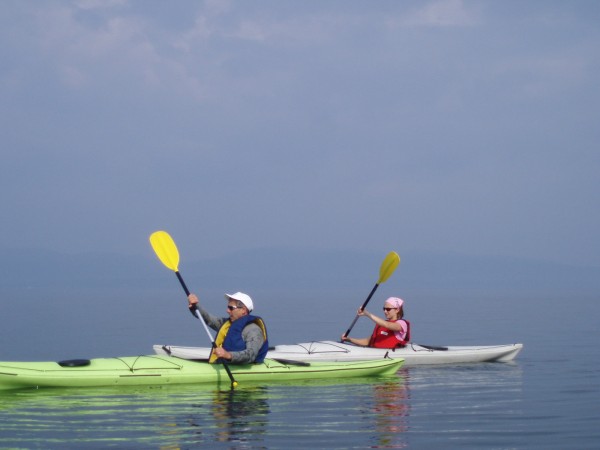 On Lake champlain doing cool stuff.  Some other riding adventures are around Fort Ticonderoga photos below.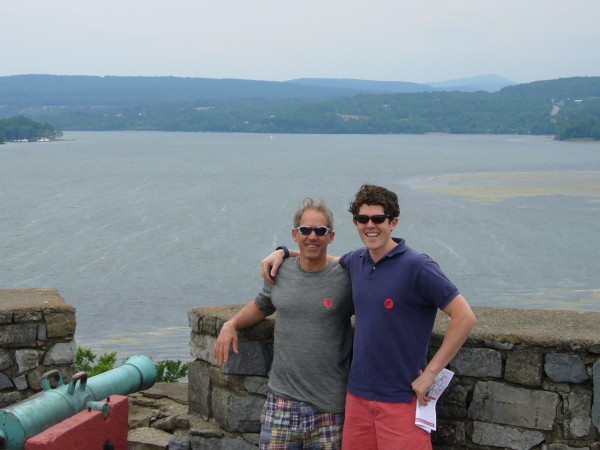 Ft. Ticondrergoa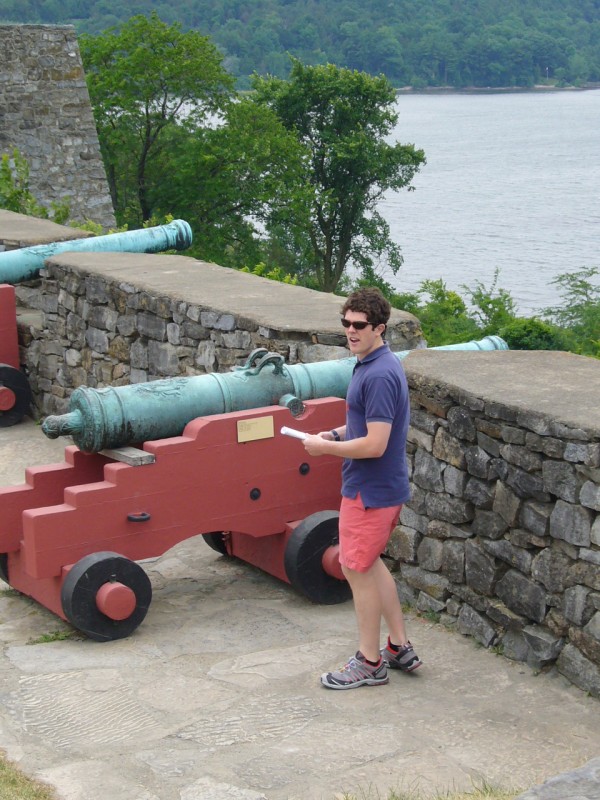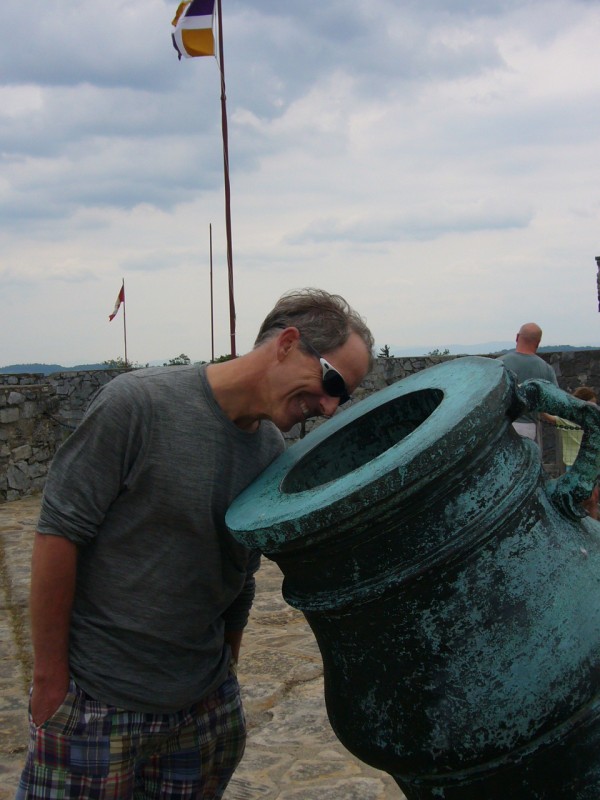 and riding into Canada.  The border patrol totally smoked our as- they kept us in interrogation for like 45 minutes.  i told them I just crossed over for a few minutes but the pulled us in letting cars go by and we had two interviews.  Wow nothing on the bikes at all but drinking bottles- I am certain we were terrorists.   So riding in Vermont is awesome.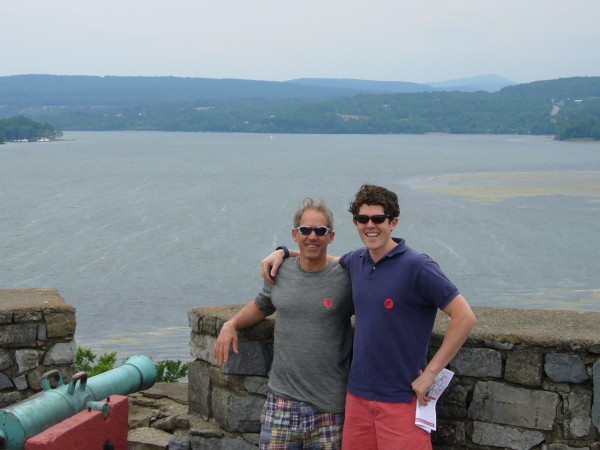 Fort Ticondiroga