I would recommend this great adventure and I would stay at Caneel Bay Plantation.  We traveled to St. Johns for snorkeling, diving and kayaking/sailing on many occasions starting in the summer of 1974. Back then I stayed in the Cinnamon bay camp site run by the park service.  Bob Nose was our dive instructor and we had a great time.  We have stayed also at Caneel Bay, Maho bay and Concordia campgrounds. Most of these photos are from the time we visited with John and Lou.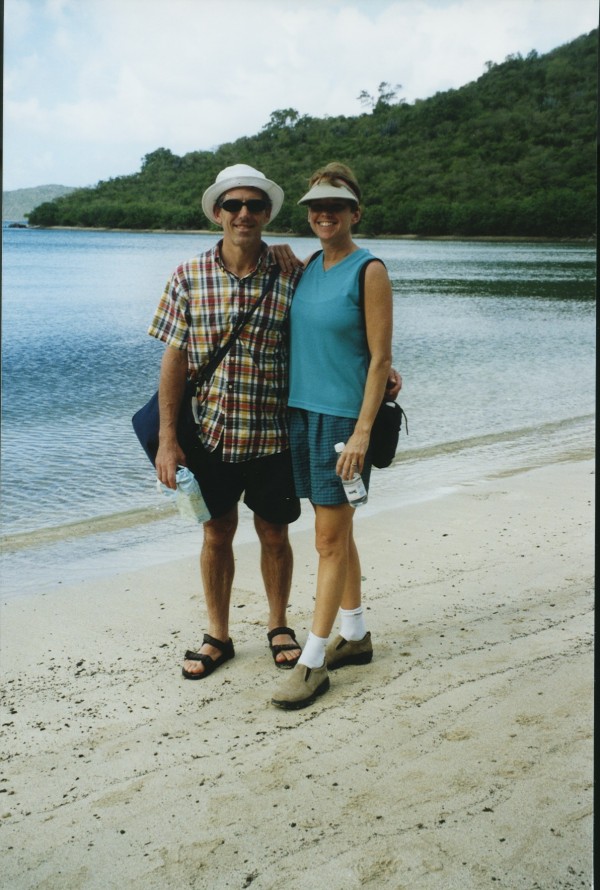 Arden and me above and the Fussel's below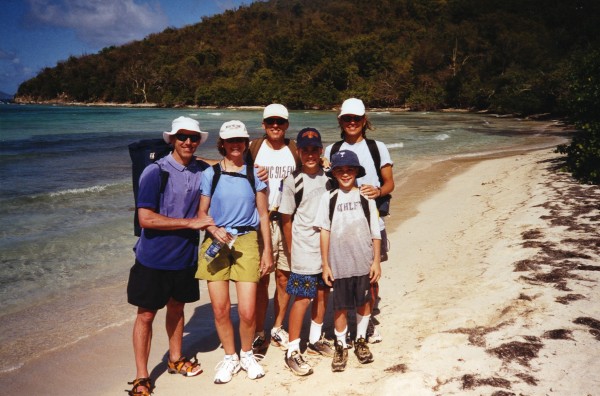 Caneel Bay below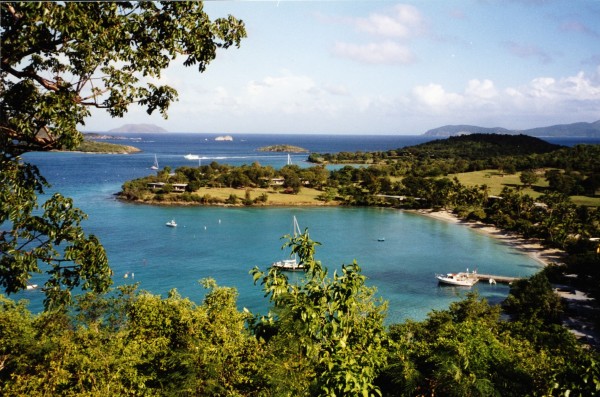 Caneel Bay above a Rock Resort above and below, it is an over the top place- you have to go. Concordia below very nice Eco Friendly place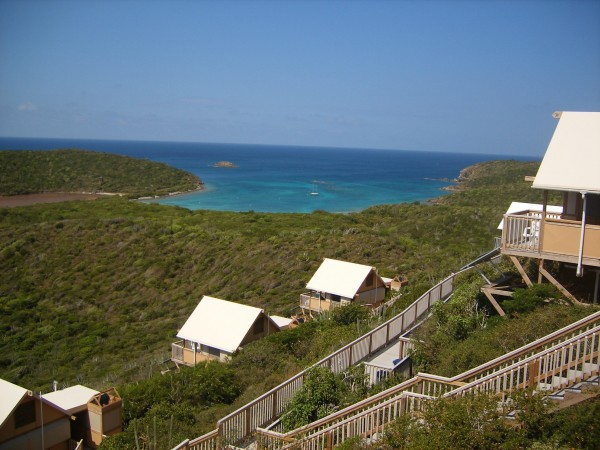 Also good places to stay are Concordia and Maho Bay camp grounds above. So we would go kayaking everyday from the shores of Maho Bay Campgrounds to other secluded bays. Kayaking below across the bay to a deserted island with ruins in the back ground.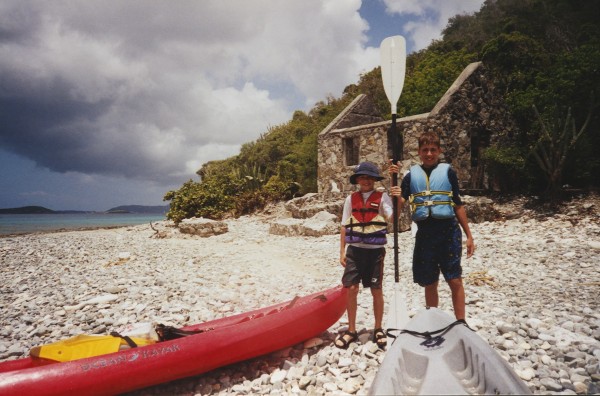 The Fussel's above.  My dad below before heading out for a good day on the water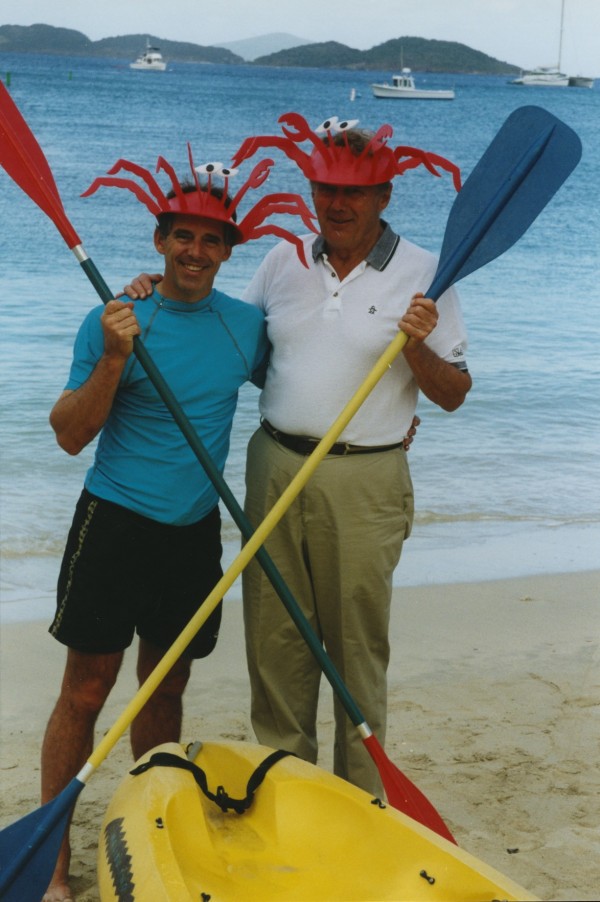 WE would also go sailing below, and one day traveled to Virgin Gorda to the "Baths" . Although we did not into the "baths" it was a very interesting rock formation inside this huge cover .  We also went to this island that hosted a "party up" party during New Years like out of control .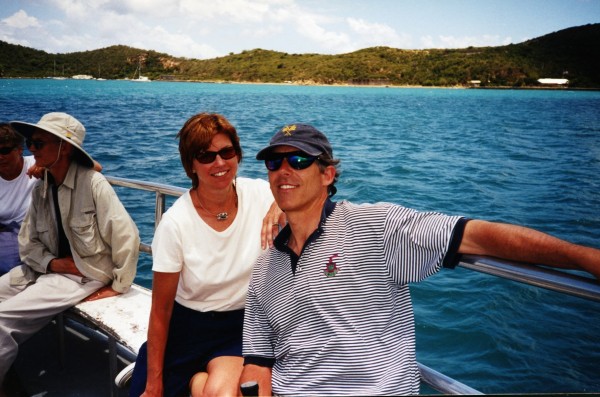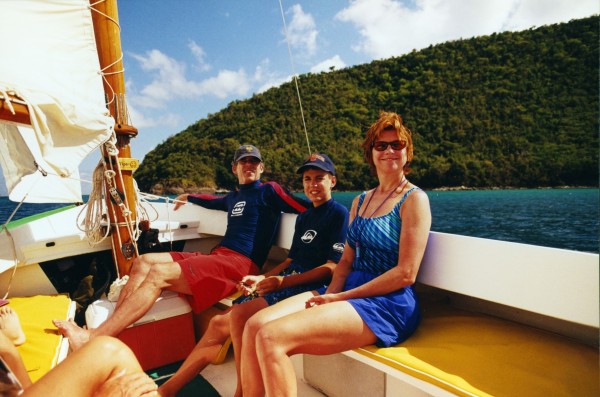 Having fun sailing around and after taking breaks form kayaking and or sailing we would go snorkeling or diving . Below is water Lemon Cay and diving off of that beach.  Wow never saw another person and so beautiful.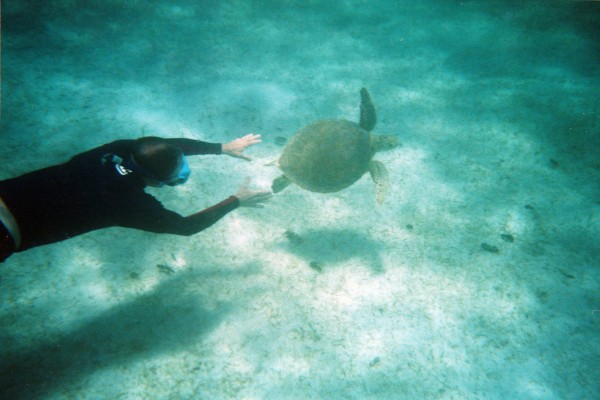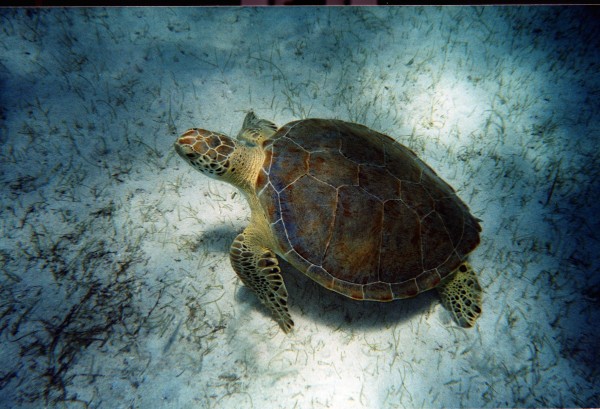 After a great day retired to great food below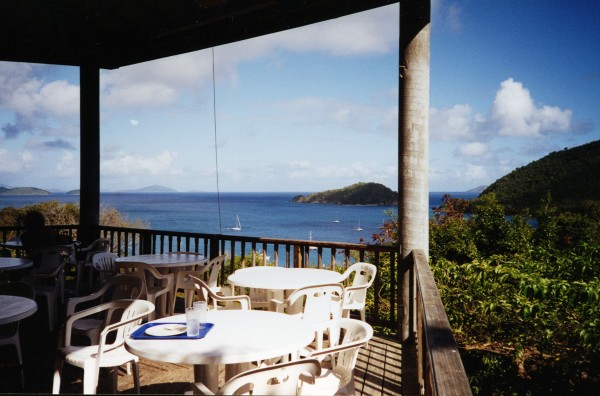 eating at Chateau De Bordoeux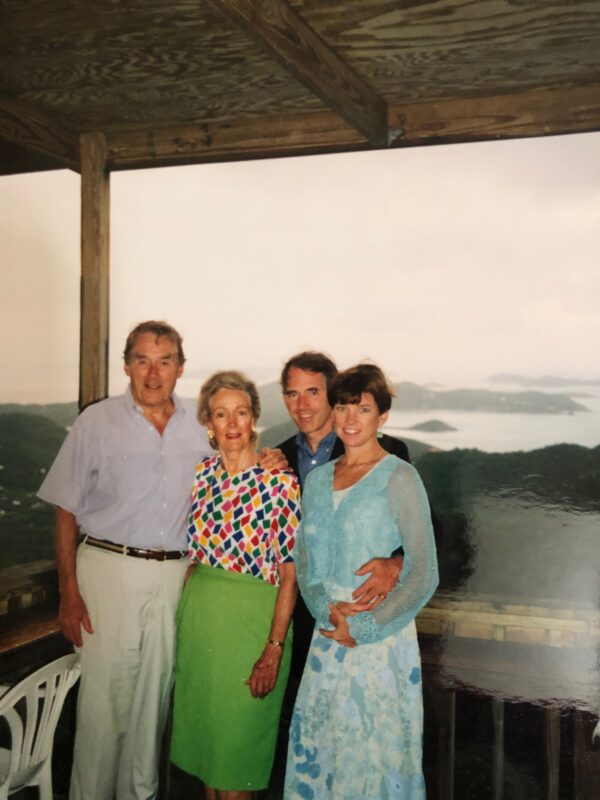 Mom and Dad at Chateau de Bordeaux after a great day Additional photos below
the island has great hiking trails like reef bay trail where we say herds of goats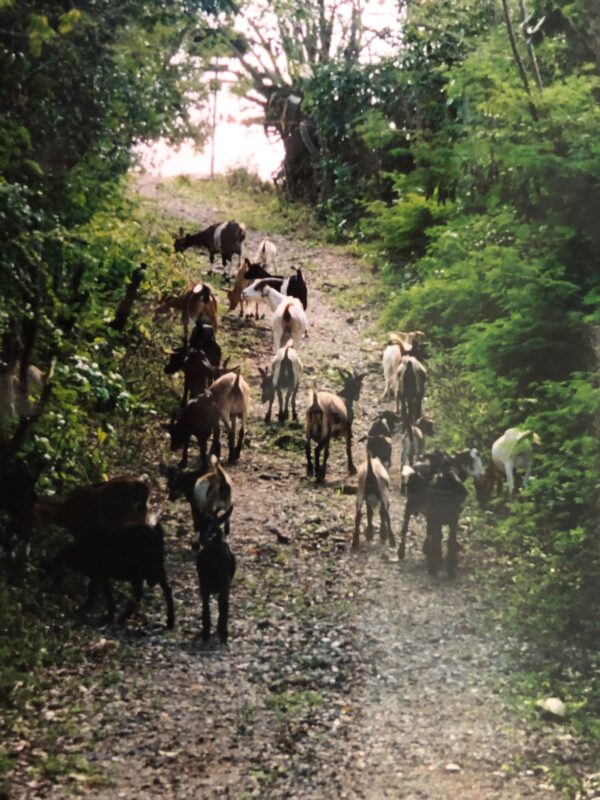 hiking to old ruins and petroglyphs