I gave up hunting along time ago as I love animals but this was back then.
My Uncle Albert Thompson, had a massive farm on Love point on the Eastern Shore.  The mansion across the street got bombed on the war of 1812 by the British – kind of cool.  Ok back to Hunting.  
My brother and my self and sometimes dad would go down Friday night and on Saturday morning get u at 5 to go to the duck/goose blinds – both on the water and in the ground called "goose pits" .  So we would call the geese in the kill them.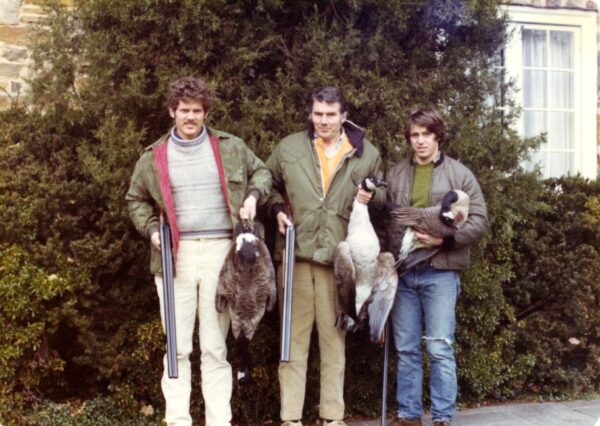 At the end of the day we would take some of the geese and or ducks to the local church for those in need.  We would also keep and freeze the geese/ducks and have a grand party at sometime giving thanks and for the camaraderie 
We also rented a farm down in Cambridge for a couple of season for hunting and we had a blast.  One time I left my wet coat on the pot bellow stove to dry and it caught on fire and almost burned the place down 
WE also had blinds in Loch Raven until the Feds and State game wardens ran us out . Back then we had rifle ranges in Loch Raven because no one was there but today people would have been killed as there are so many