Arden did this twice. Back in about 1992 and then about 2005.  Wow she did a great time and story and photos to follow after the scanning is done.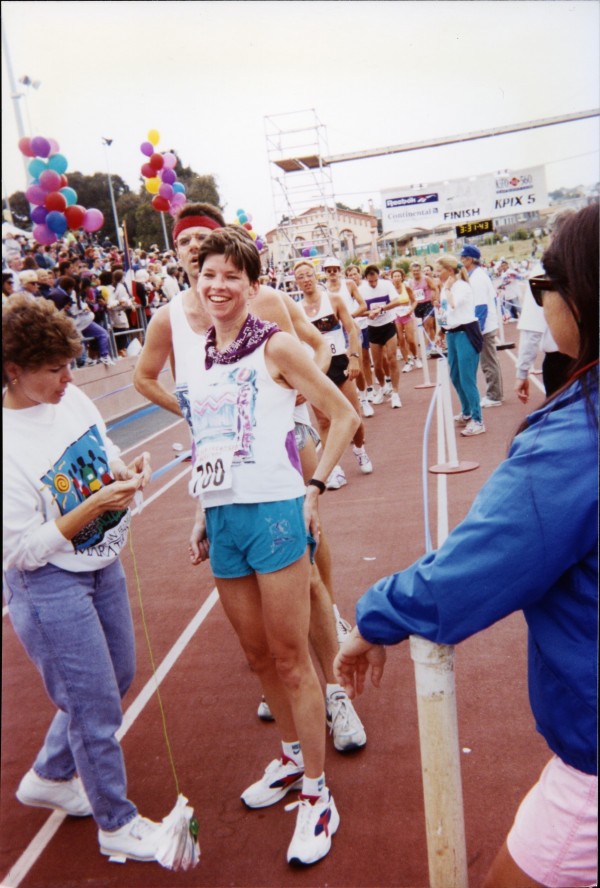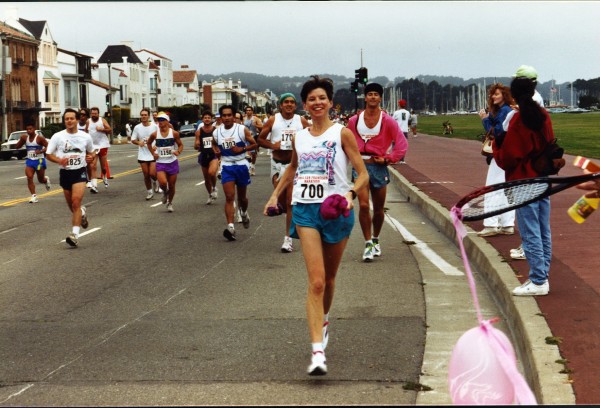 On the road and taking out the enemy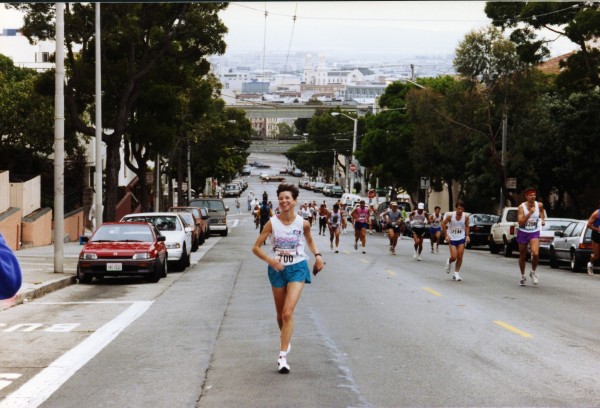 driving it up hill way to go !!!! And leaving the others behind below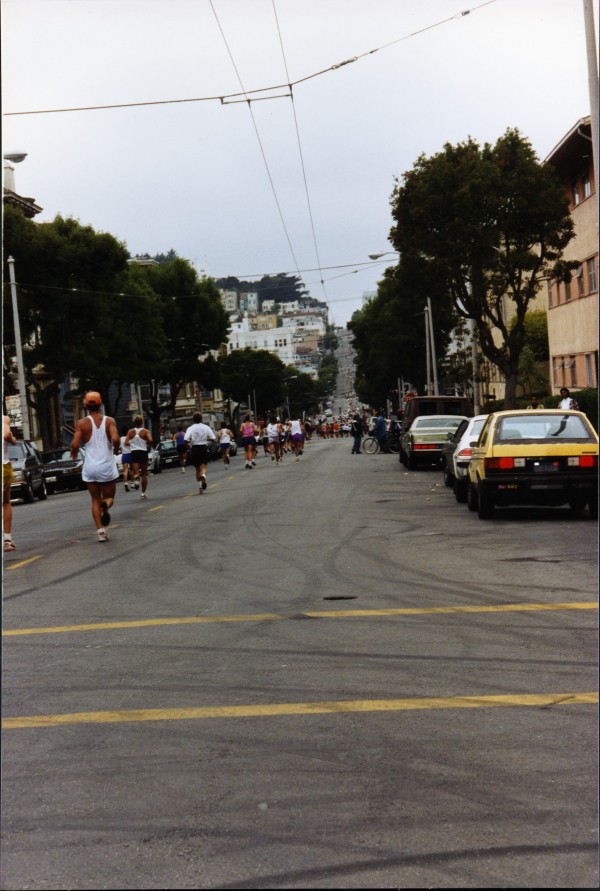 bring it in at the end way to go about 3 hours and 20 minutes not bad for a 40 year old as well as carrying a bone tumor ( Osteosarcoma 5 centimetrs in diameter) that took her out of the game of running such a bummer.