Vince our team mate made the video above = it is bad ass
This year Simon, Vince, Kathy, Mark and I traveled to the Shenandoah 100 Mountain Bike Race.  New times were set by our group noted at the end by: Simon, Kathy and Mark .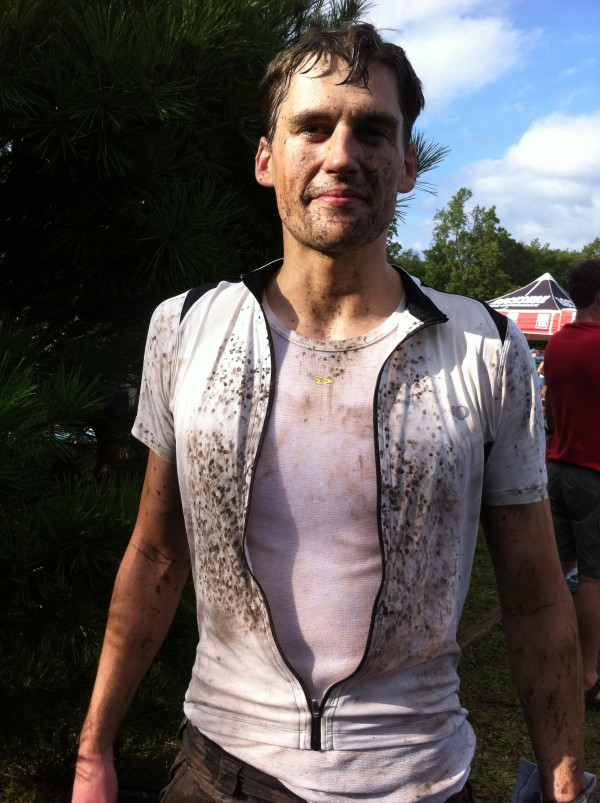 Simon took first place in our group and was one bad ass dude.  He (above) and I (and Kathy) below did La Ruta and that is a bad ass bike event yes it is.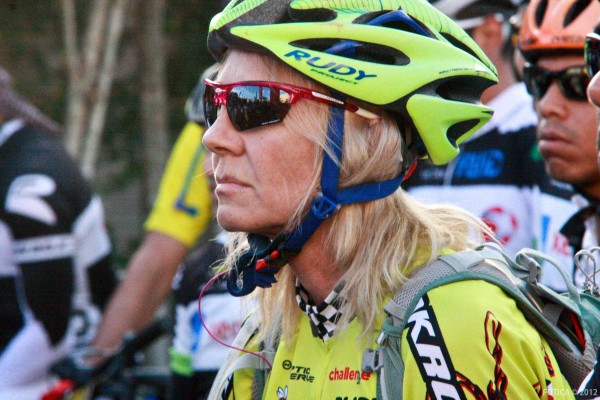 Kathy above taking first place all women in the masters Shenandoah= wow that is awesome .  I met Kathy in La Ruta and then Kathy and a group of of us did the "Trans Andes"  one bad ass trip.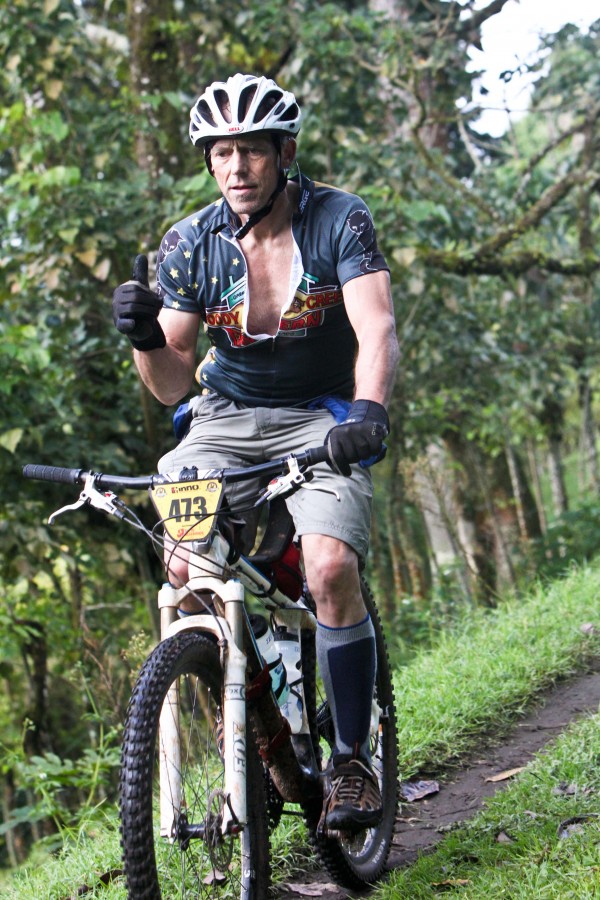 I set a new record for slowest time at 14 hours bummer.   That is me in La Ruta as I have no photos from Shenandoah.
Ok so Mark and Kathy stayed in their luxurious camping vehicle below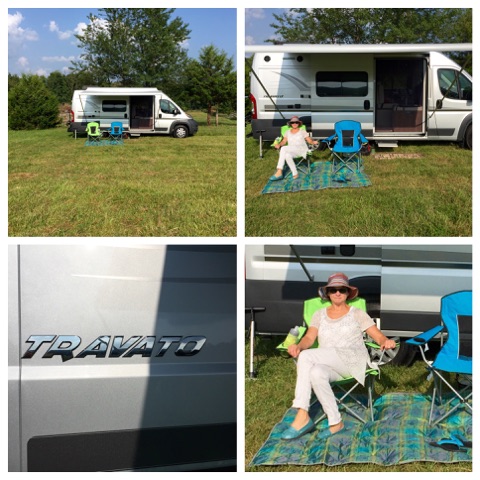 Simon, Vince, Arden and I dined at Clementines below wow what tremendous food (good grub and Grog)
Past picture but at Clementines above Simon and Vince below at Clemintimes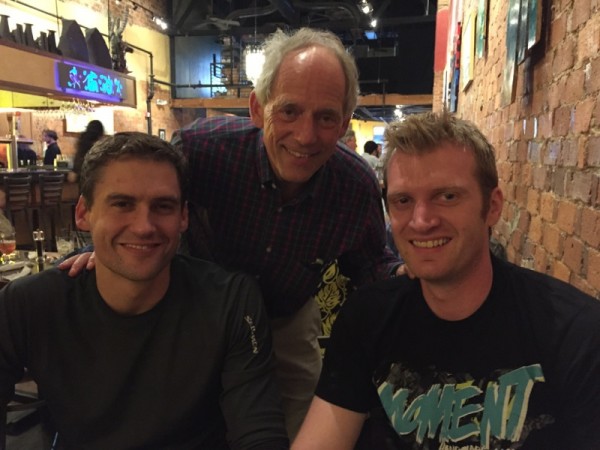 What awesome food below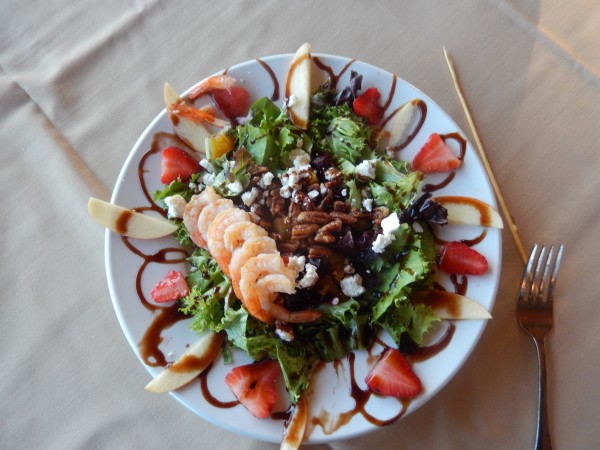 Ok so the nest morning was an incredible morning and day to ride. Starting in the early morn light below
So the ride was incredible:  the trails were really dry and super fast but dangerous on the single track downhills from the loose scree and rock.  It was sad but a peson died in front of me by going off the side into a tree – yes there is risk in everything.  For me I had serious mechanical issues but I loved the competition, camaraderie, and drive.  For me I had to ride the last 45 minutes in the dark as my light broke.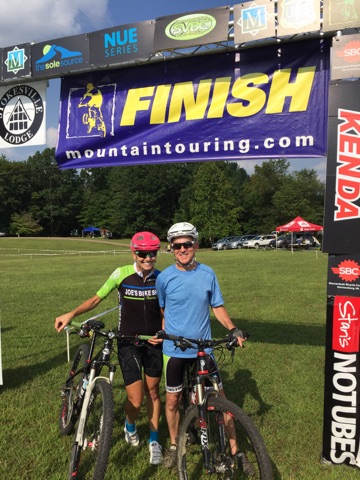 Hee is Kathy and MArk at the finish line above.  Times Set are
Simon 11:07
Kathy 11:58
Mark (50's) 11:58
BT still good at (60′ ) 13:40