Group below from Towson  2015.  It was a great snow year and very cold at Pine ridge and on Loch Raven ice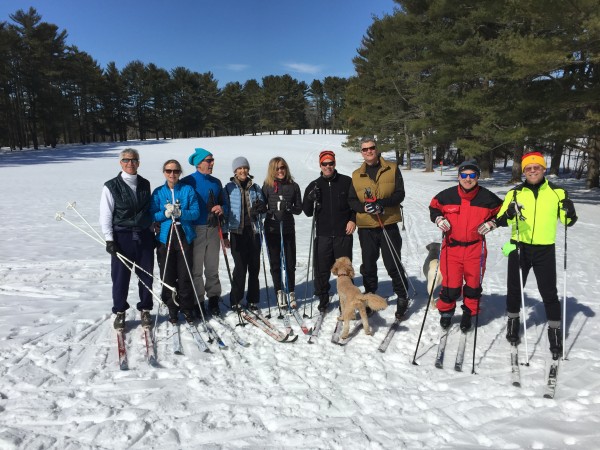 Cross Country Skiing  again at Pine ridge –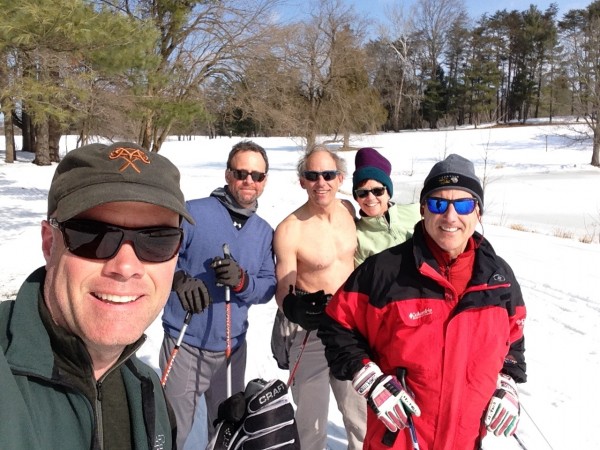 Wow what a great sport. We really enjoy it wether in Loch Raven out our back door in Baltimore below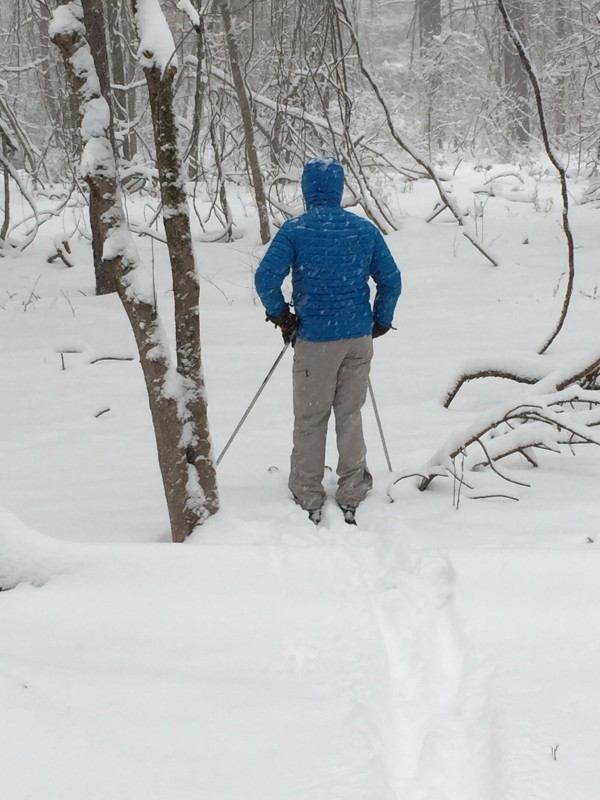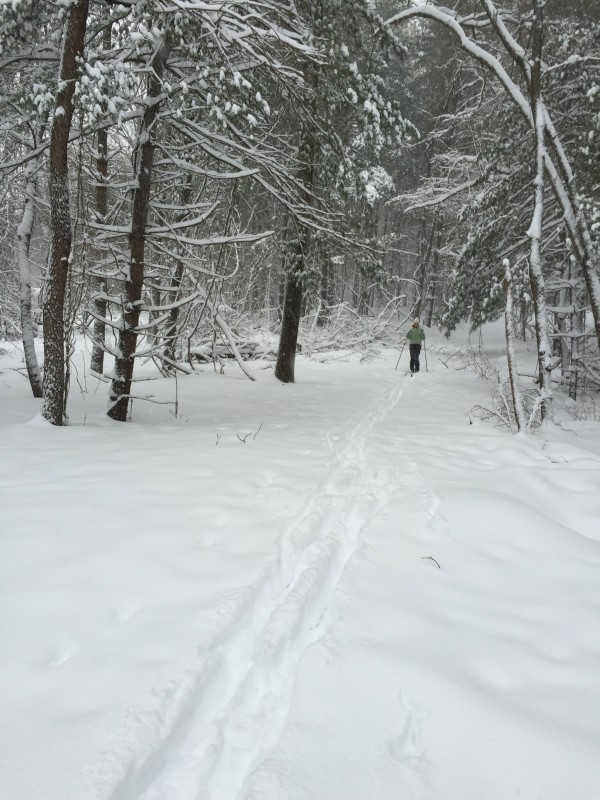 Stan below kicking ass and taking names.  He is the leader and was on the college ski team!!!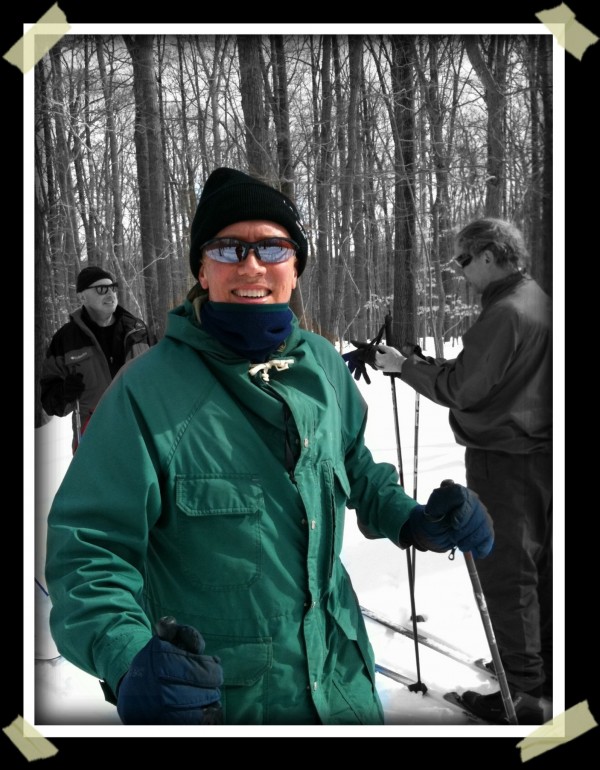 Stan Above and Moss below on the ice… Most are wimps we rule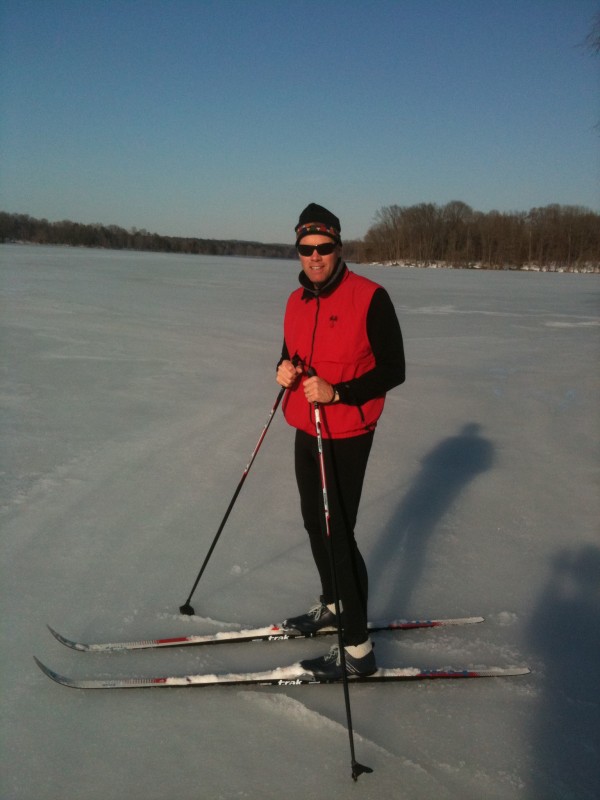 Hort Chicks below = Yea Yea Yea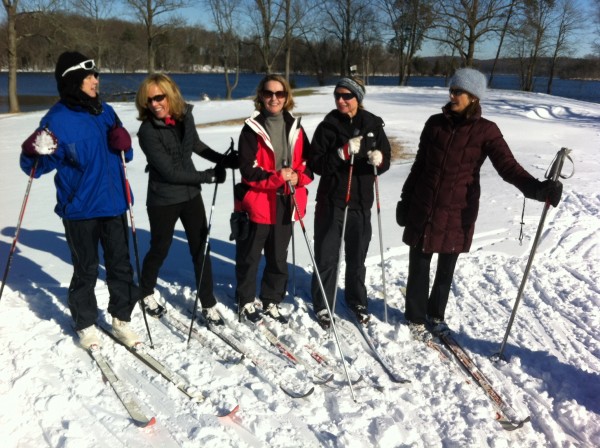 The group from Baltimore 2014 – love the hot chicks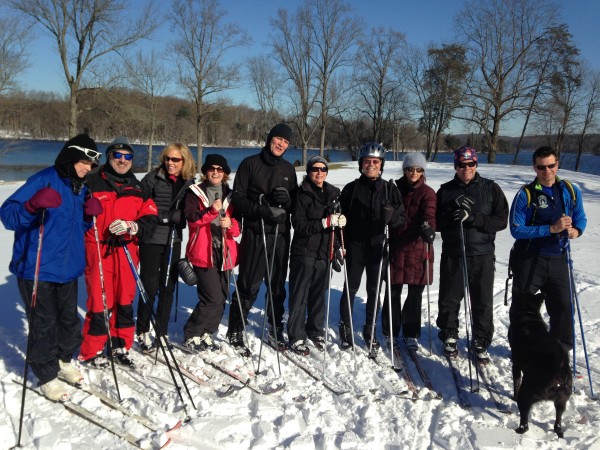 We love to XC ski in Aspen on the Golf Course or hiking back along the ridge of bell or at our favorite place the Von Trapp Family lodge below in Vermont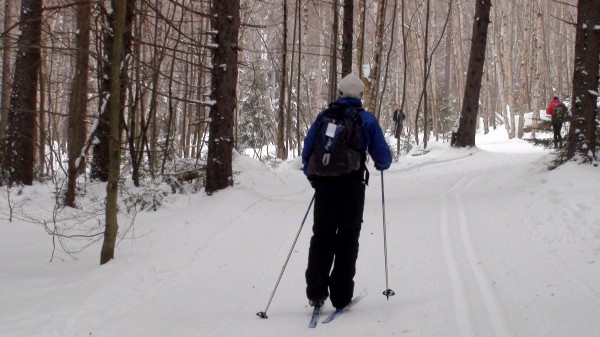 Here is the story about the Von Trapps.  And by the way, I met Marie Von Trapp about three times and introduced her to Arden before she died – what a fine lady.
We took the train there, the Vermonter below how cool is that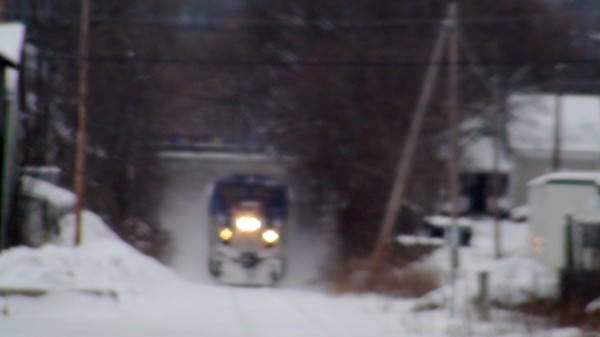 The lodge is situated on 2,500 acres in beautiful Stowe, Vermont, and is a mountain resort in the European tradition designed and run the von Trapp family that inspired "The Sound of Music". This unique luxury mountain resort features Austrian-inspired architecture and European-style accommodations. Lodge in Background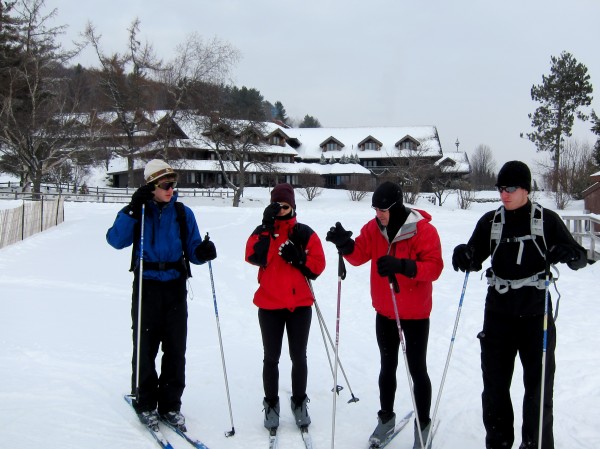 Open year-round, the Trapp Family Lodge offers superb mountain views, old world comforts and impeccable service, along with activities for every season. T has pools, spas, and workout facility with fine dinning.  Near to the lodge and ski center is the downhill resort of Stowe and that is possibly the finest ski spot in the East coast for downhill ski. That is another story but here is a photo of Arden and I on the top in the summer below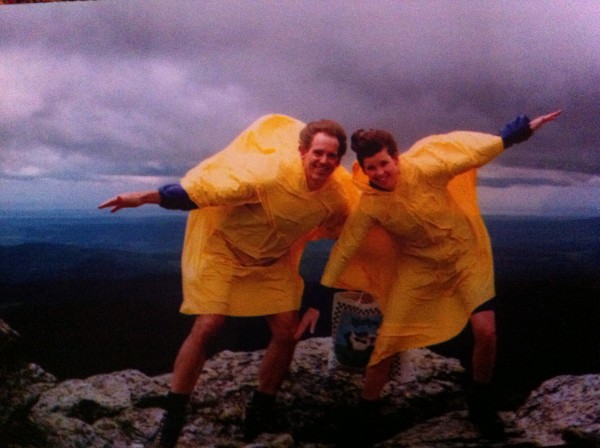 We went cross-country skiing of course and it was over the top.  We saw many racers practicing their skills.  So the Von Trapp ski center is home to the first cross-country ski center in the country, the 100-kilometer trail network includes terrain suitable for every level of skier or snowshoer.  For those looking for cross country ski vacations in New England in general or Stowe, Vermont in particular, Trapp Family Lodge is the perfect choice for certain!! I think this is lake champlain above wicked cool.
Stowe Vermont below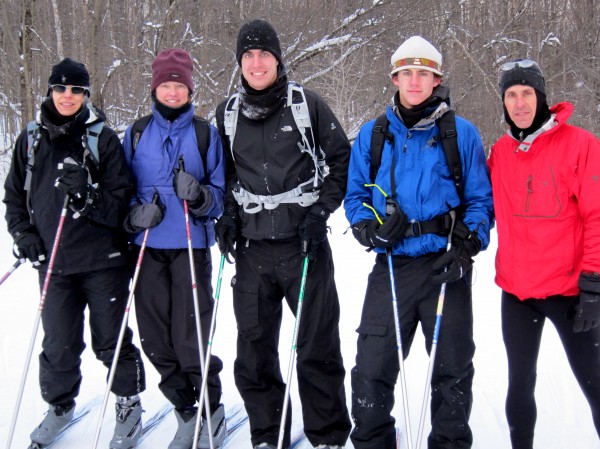 Arden went snow Shoeing below = cool photo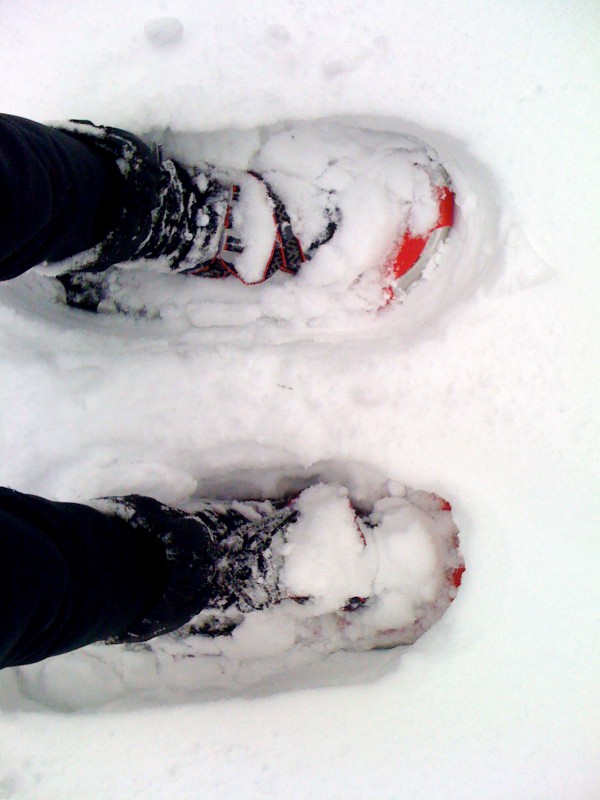 Arden went snowshoeing (above )and had a great time. Snowshoeing is just one of our many outdoor activities. Expertly taught classes and clinics cover everything you'll need to know before venturing out onto the trails (or off the trails), from understanding binding systems and choosing the right clothing to efficient, energy saving techniques for steep hill climbs. You may want to join one of our scheduled Stowe, Vermont group snowshoeing tours. Or, if you prefer going out on your own but are not familiar with the terrain, we can help you plan a route that suits your experience and confidence.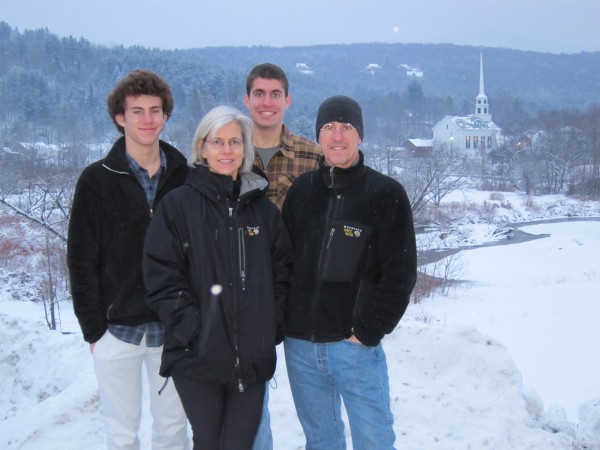 The town of Stowe is really quaint and small above.  We had a ncie dinner there in the Green Mountain inn as well . Some cross Country Ski photos below