We hiked both in Arista and Syros in Greece.  Arista in Northern Greece is near the Albanian border. Arista is a small village located in the Zagori municipal district in or near the National Park of Vikos. The area is filled with alpine meadows,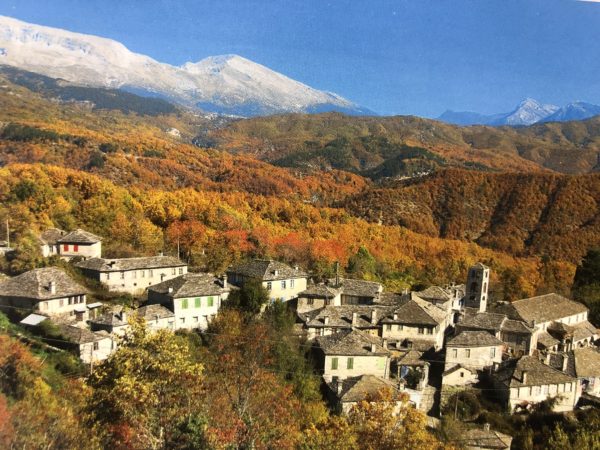 huge mountains with the deepest gorge in the world,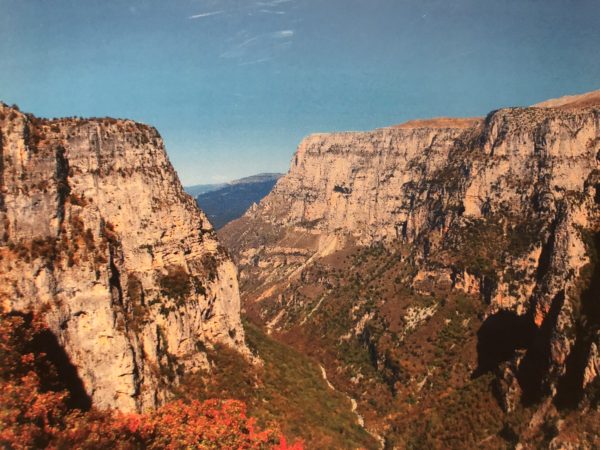 forests, rivers and wildlife.  We stayed in the Arista Mountain Resort and is was special due to the fine qualities and amenities of the hotel: indoor pool, sauna, reading rooms and quality or rooms as well as fine dinning in a beautiful setting near the small village as well as  the many activities provided. The hotel is designated by National Geographic as a "Unique Lodge of the World".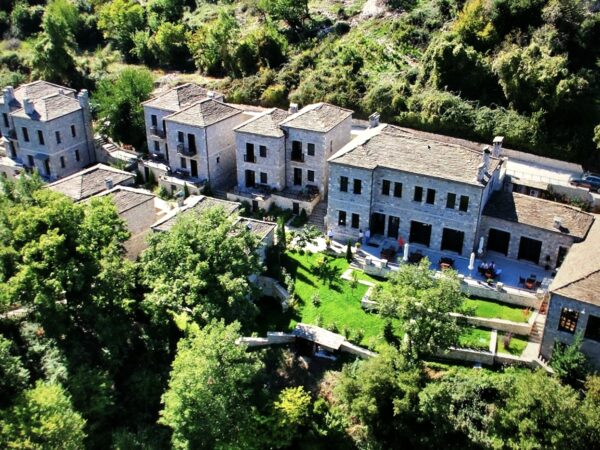 From the Hotel of Arista we hiked in Vikos National park.  The typical hike was a day hike of about 3-4 hours and it was hiking on beautiful trials with incredible scenery.  While In Arista we hiked in the Vikos national park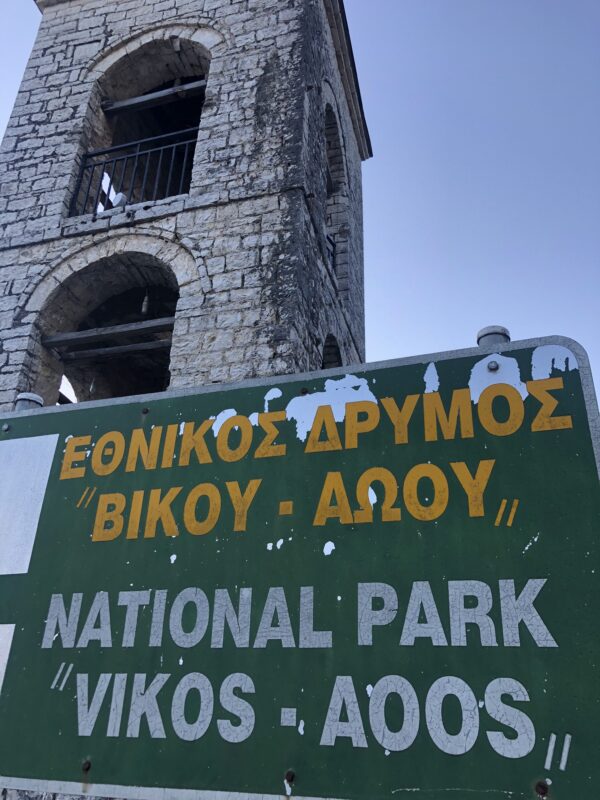 The start of a great day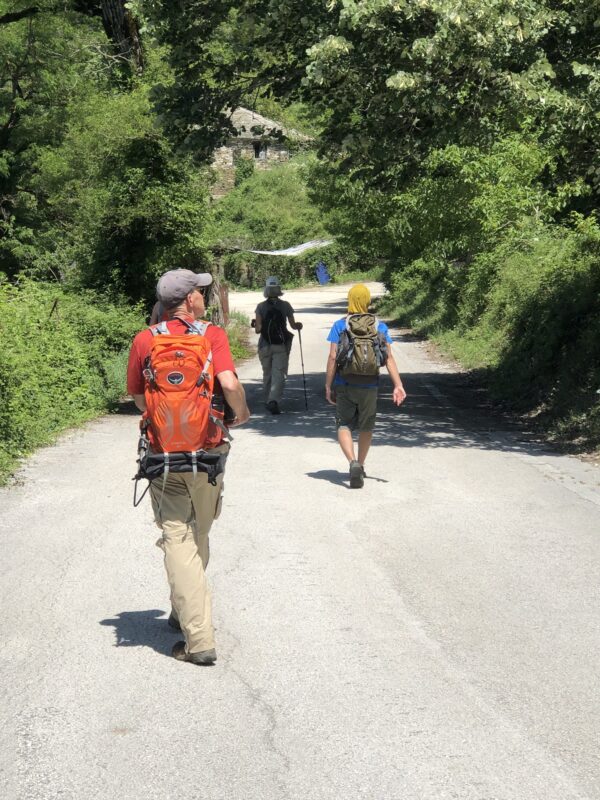 getting into the wilderness by crossing stone bridges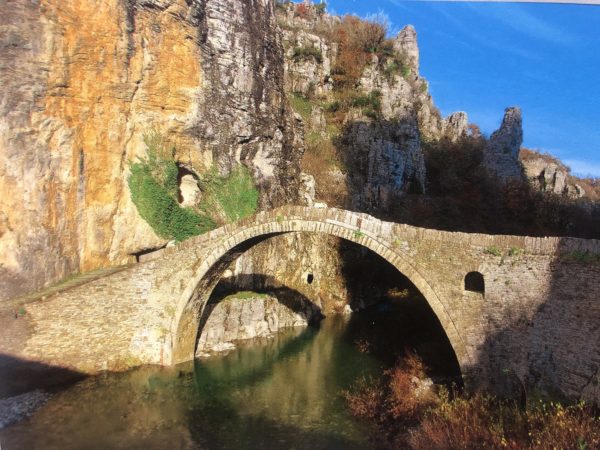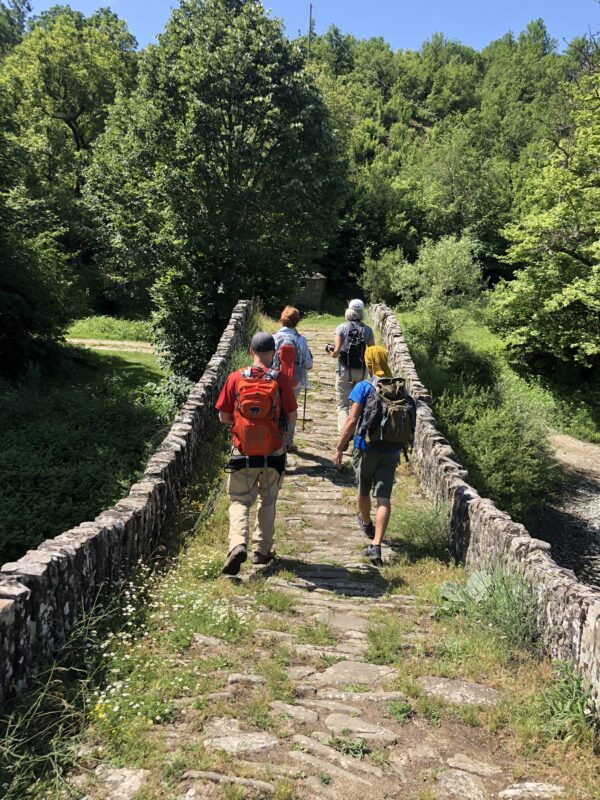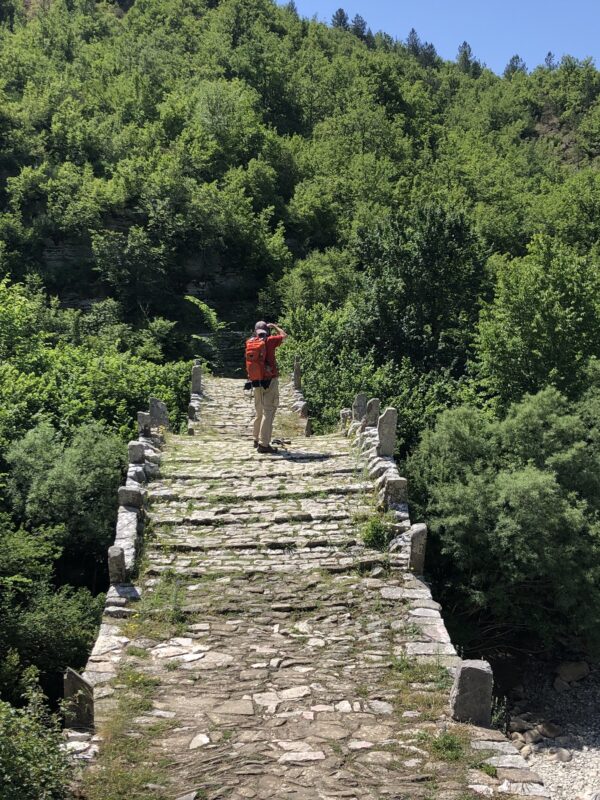 hiking through dry river beds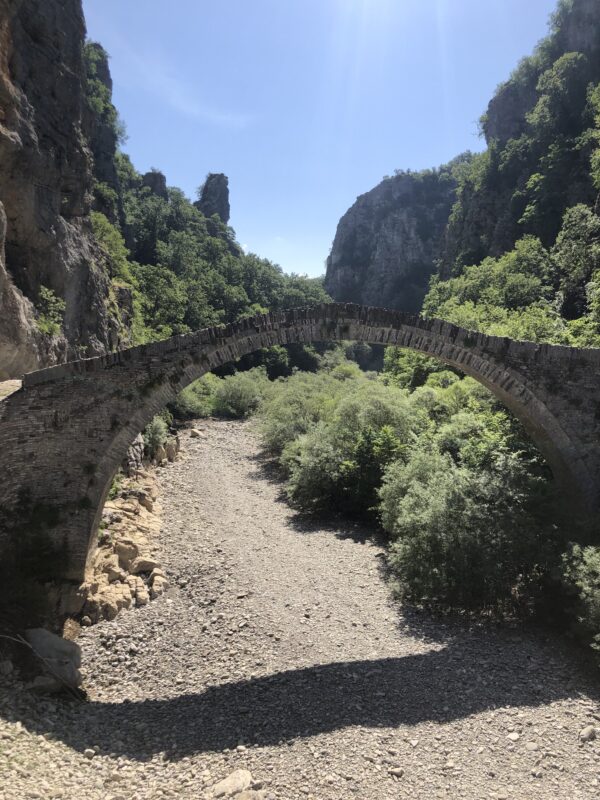 and crossing over small rivers again on stone bridges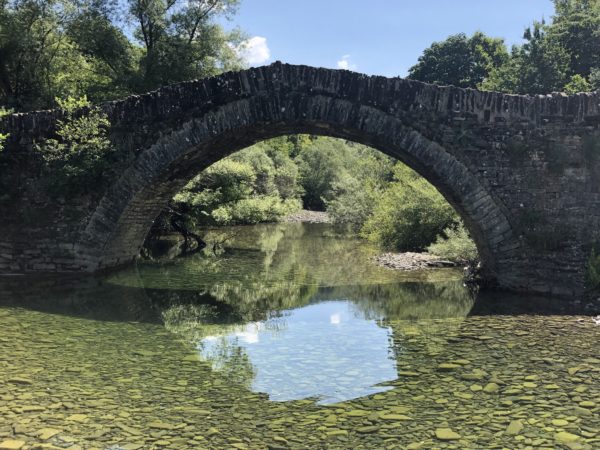 for lunch we would stop in some of the small villages along the way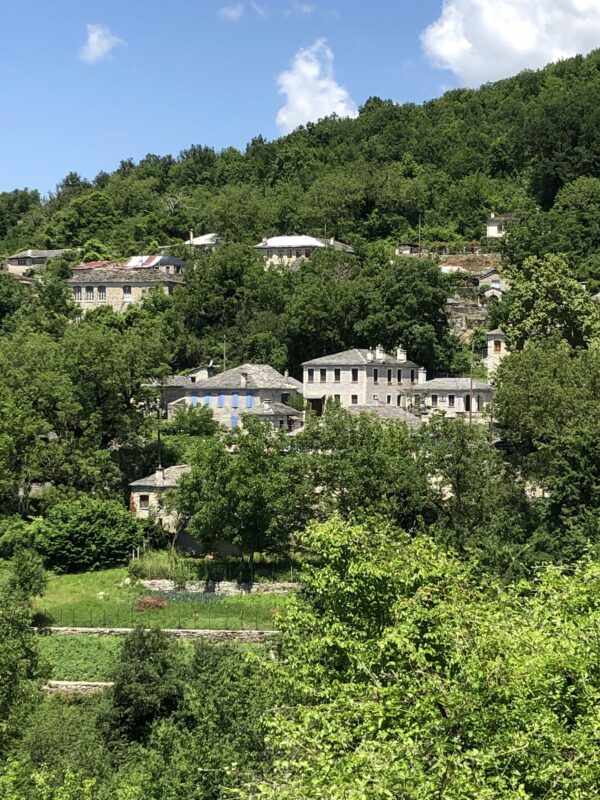 and sipped the local alcohol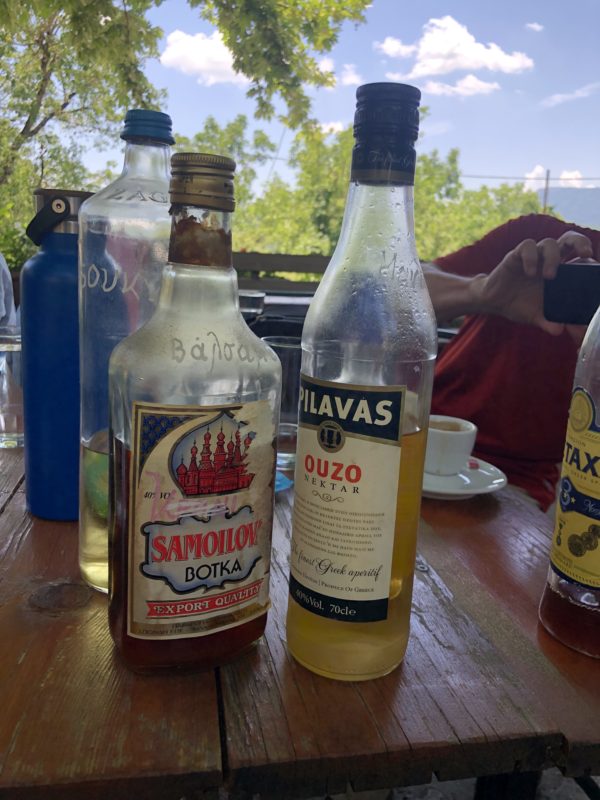 or our guides provided exception lunches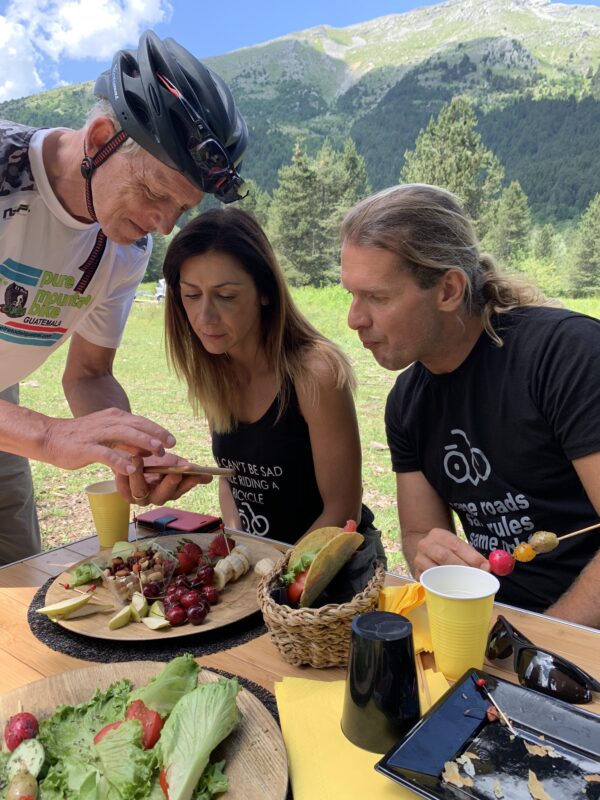 one day we hiked to a secret waterfalls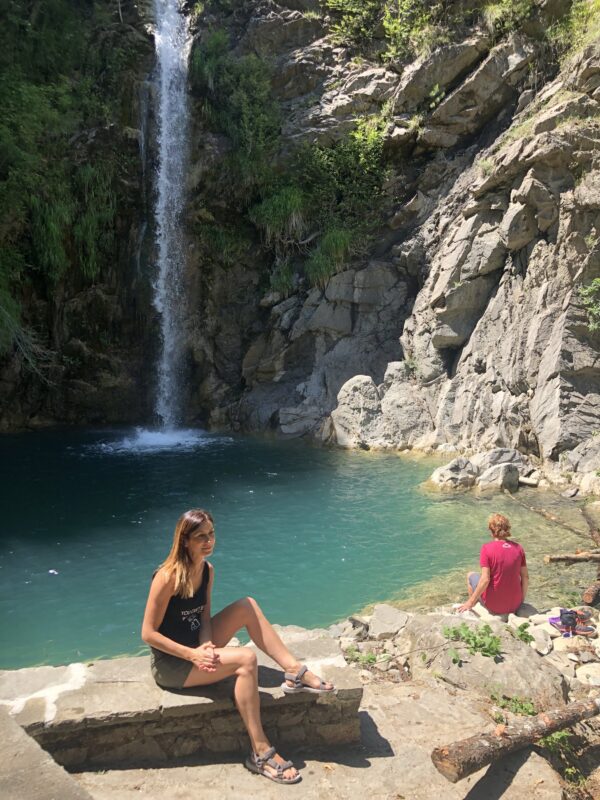 and we hiked to a historical village that our guides father lived in way back in the 1920's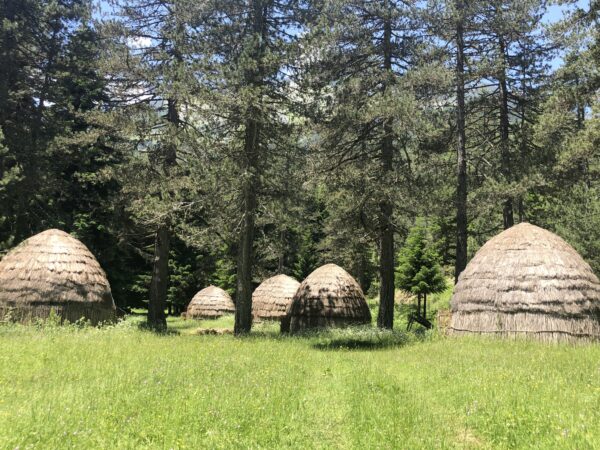 now a historical site. then we hiked home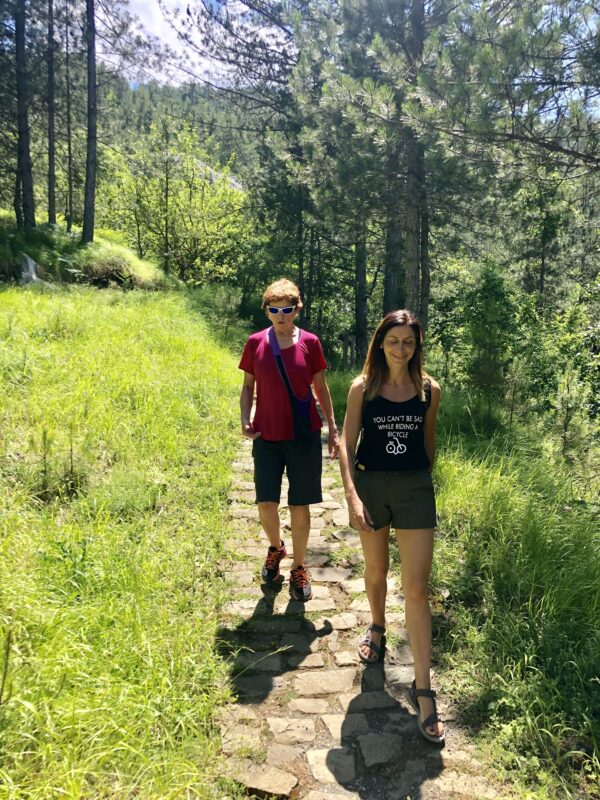 Some of the gorges we hiked through or up to
From here we traveled to Syros and hiked that island.  It was far less mountainous but it was great fun and a typical hike was about 2-4 miles. Upon arrival onto Syros we hiked almost everyday One  hike started us from a trail head from a deserted home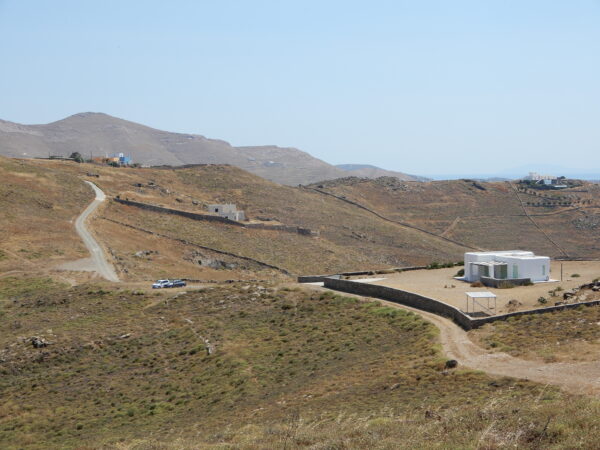 This was a 4 mile hike out and back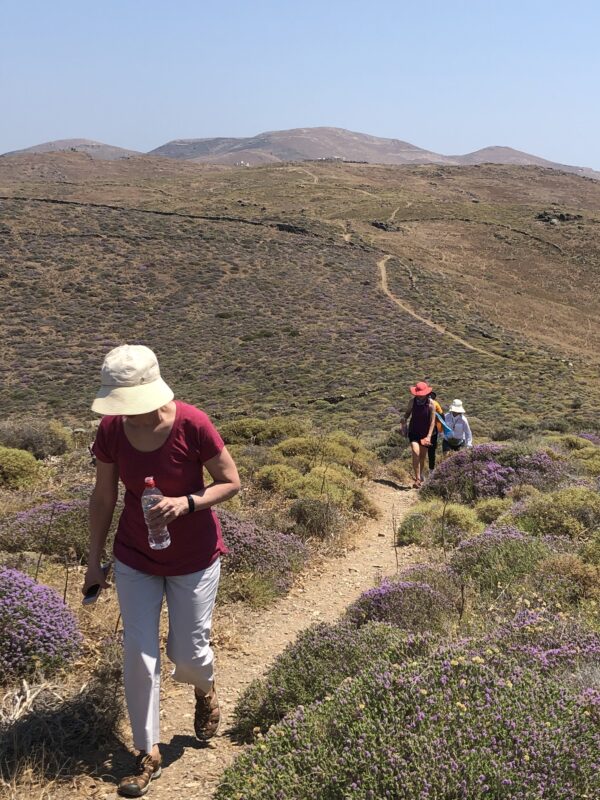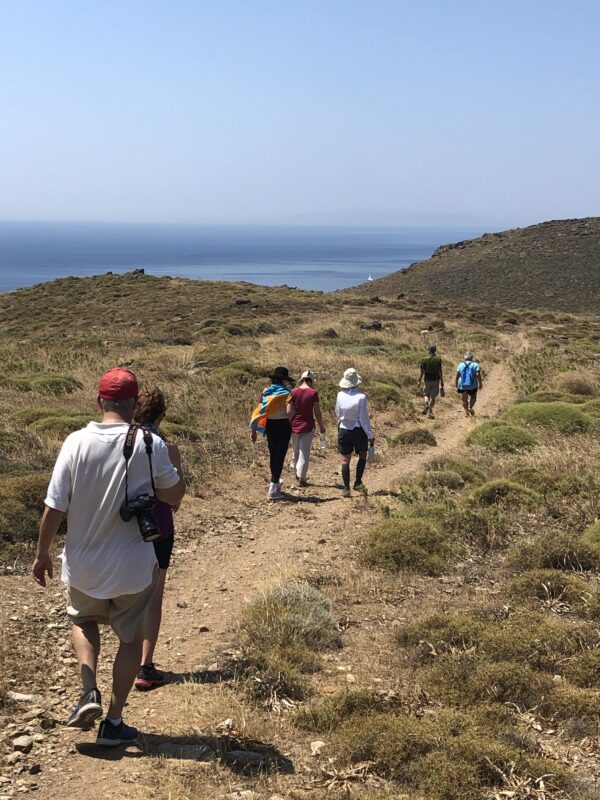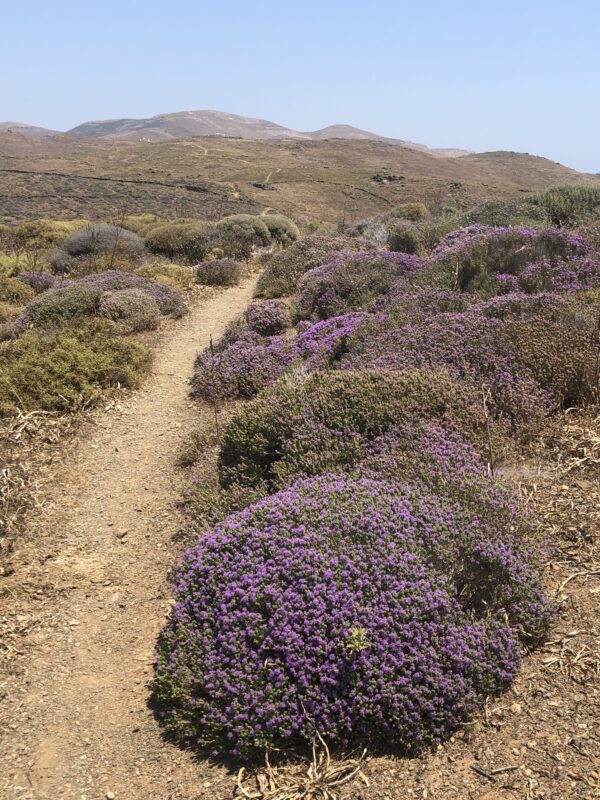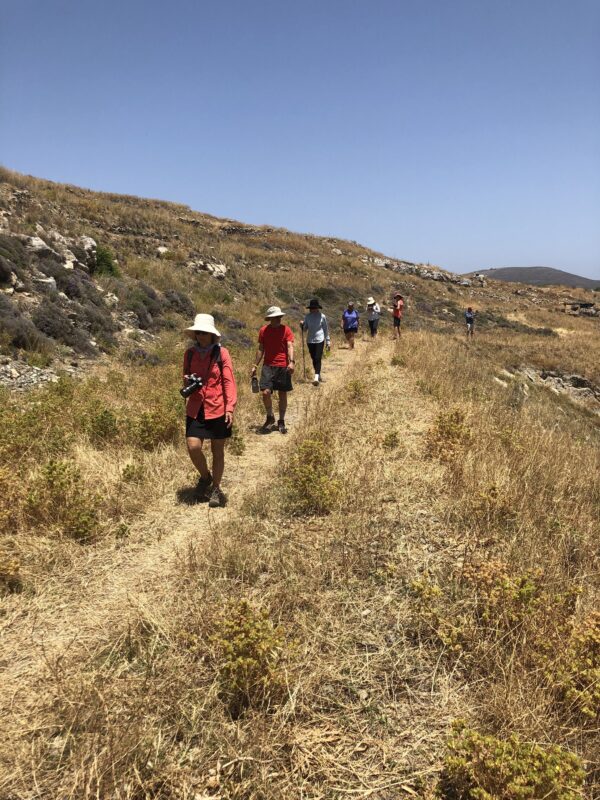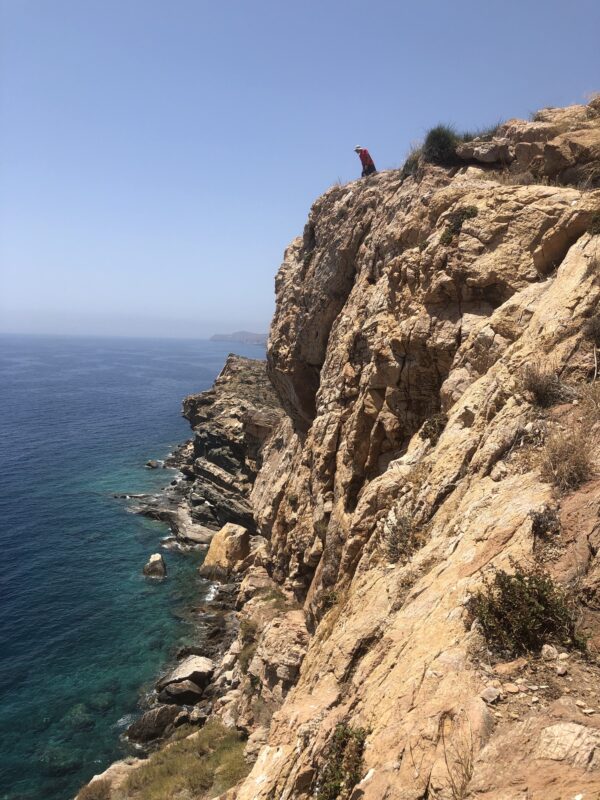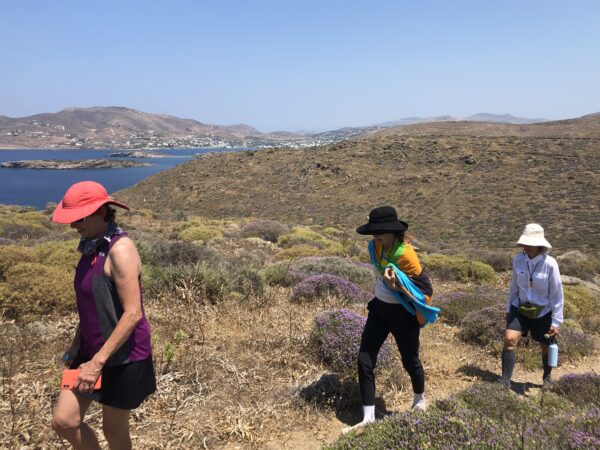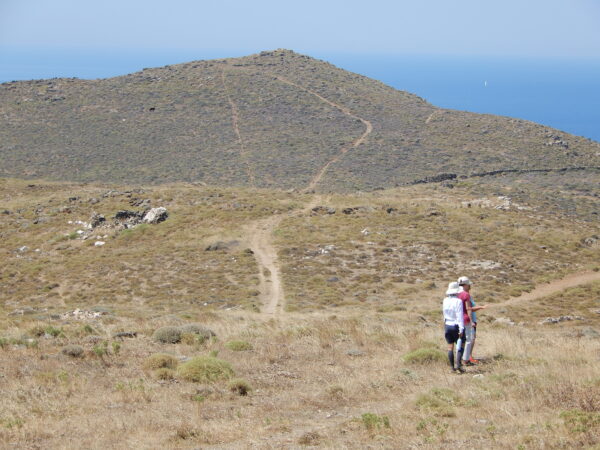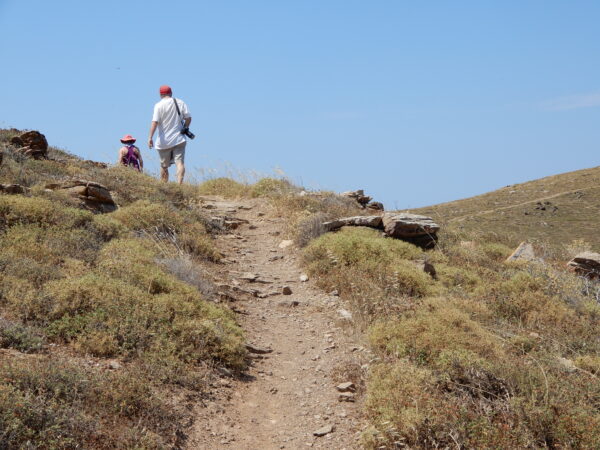 and took us out to a point on a cliff .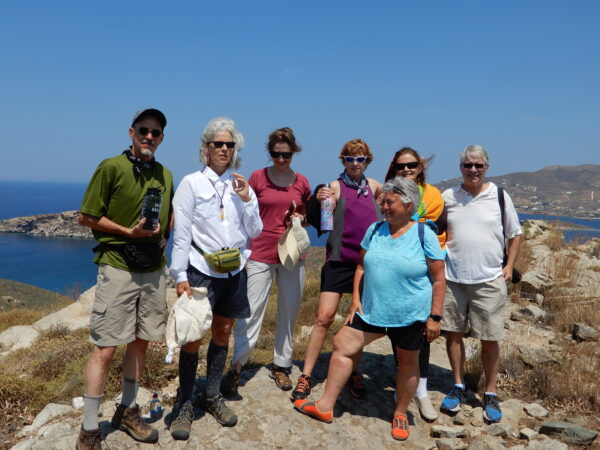 Another day hike we hiked to the lighthouse . The ladies getting pumped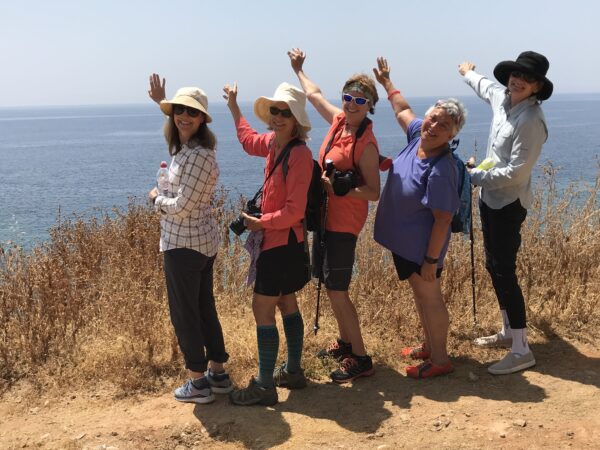 Starting out being led by Alexandria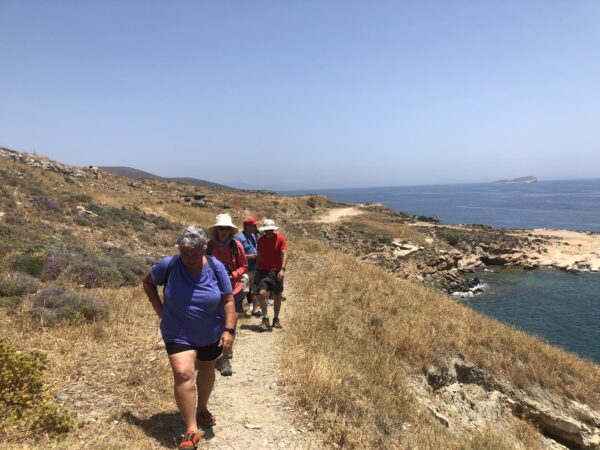 Another day we took a boat to a deserted beach and hiked to the summit on a 4 mile trek and view was stunning. On the way up
and view from the top= wow is all I can say what a hike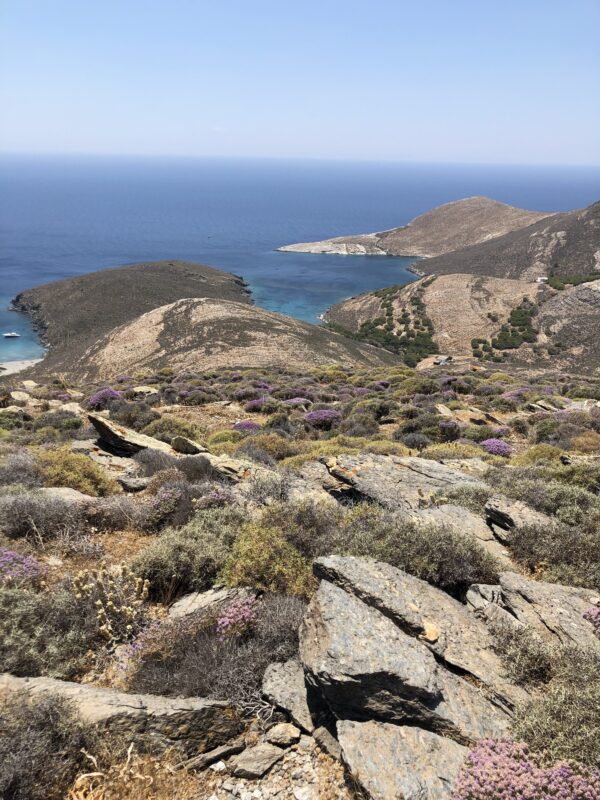 We concluded with an incredible sunset
One final hike was directly behind our home which took us to a cross on the top. Leaving the home below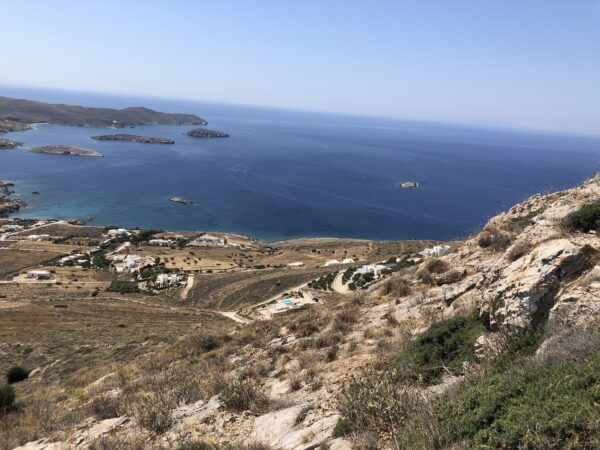 at the summit looking aver the village below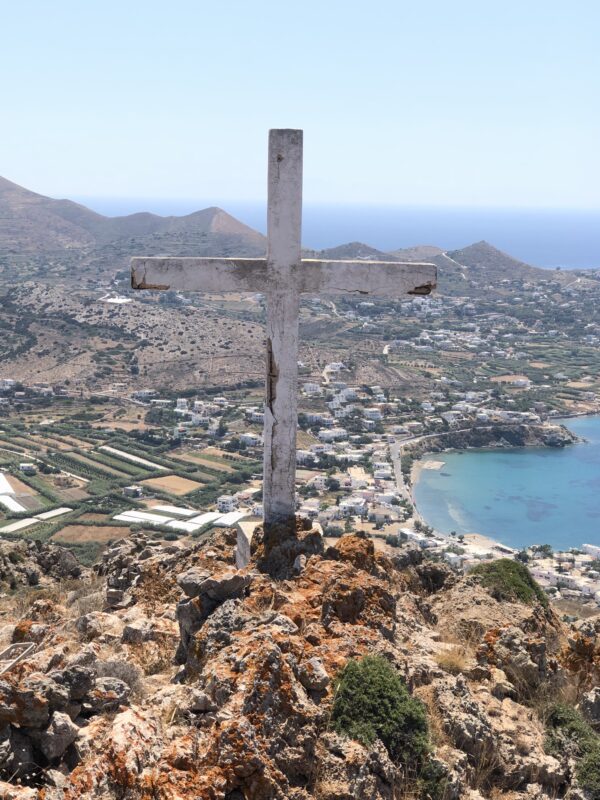 other shots of the trails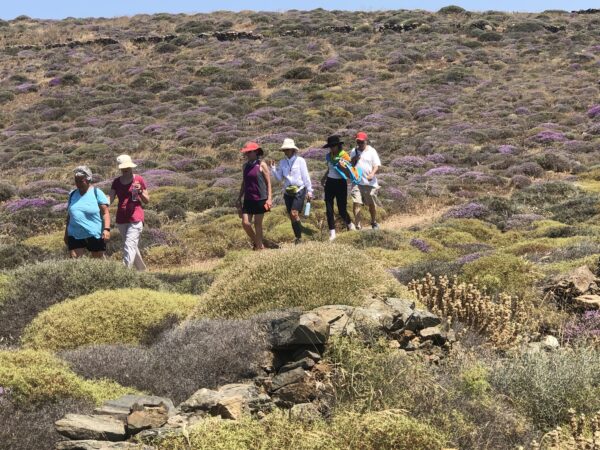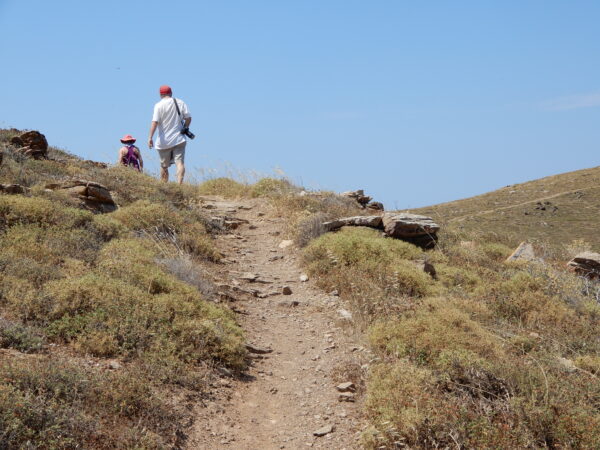 We used both companies for hiking: Hellas Trekking and Bikewise and they both did a great job