Before we start Dad

was a true successful global business man.  He has articles written about him in: Busnessweek multiple times – 1988, 1986 , Wall Street Journal, New York Times, Pittsburg Press, Pittsburg Post-Gazette, all around 1986-1992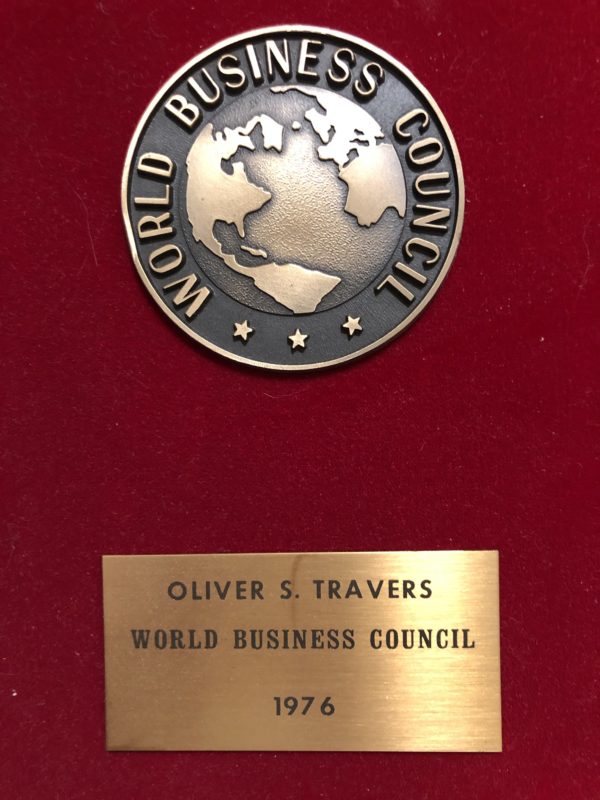 Oliver Slater Travers Jr. was the son of Oliver Slater Travers Sr. and Stacy Lair

Dad's parents above – Ma and Pa and we four grandchildren.  Ma and Pa were awesome grandparents. Ollie went to the "normal School on the Towson University campus and upon graduation enlisted in the Navy and as part of officers trainman school he attended Dartmouth, University of Pennsylvania and he graduated from University of Maryland.  After his college graduation he served overseas in the Philippines

After his tour of duty he came home and went to work at Western Maryland Dairy below

During this time frame he met Mary Jean "Down the Ocean Hon" and were quickly engaged.  They were married at the Cathedral

and they had a grand reception at the Baltimore Country club

They moved to a beautiful mansion in Summer hill on about 25 acres, had a horse barn with our horse named Sun Bonnet  and mom and dad had elegant parties . Sometimes they would have fourth of July parties with extreme fireworks 


From there they moved to Wyndon another killer home and the parties I am afraid to mention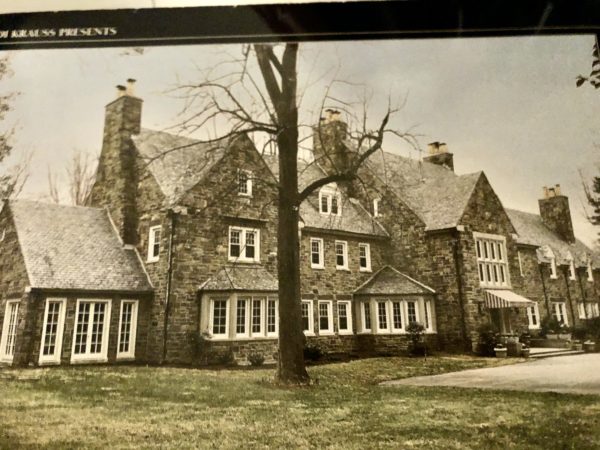 Dad and mom were great athletes and they actively played in tennis,

golf and bowling leagues at Baltimore Country club as well as other clubs. Dad was the Baltimore Country Club bowling Champion and also had the highest score back in the 1960

We were a traveling biking family starting about the mid 1970's.  We would go away from long weekends twice per year and bike. Examples were Vermont, Rhode island, Nantucket, Pennsylvania and of Course Maryland.  

Dad was the BCC club bowling champion a few times and won some golf events.  Dad was good skier ( in Switzerland above)

and a shot of their home is Aspen below

Also we would hunt back then (I had to show him how to shoot as I had medals for shooting from Camp) .  Dad killed a 10 foot 4 inch Kodiak bear and I think it was a Boone and Crocket award.  WE gave up hunting once we realized that taking life was not a good thing .  The bear was permanently displayed at the Maryland club for decades and now it is my home 
                                                                                                      
Dad went to work for the Schenuit Tire Company that his father in law Frank Schenuit,  had started .

Following Mr. Schenuit's death in 1948, the ownership of all stock passed to his three daughters. Back then, the president and active head of the corporation from 1948 until 1963 was Roy Neely.  
My father, Oliver Travers became president and he saw the need to diversify and so he did a secondary offering to raise money to purchase other companies . On April 25, 1962, a public secondary offering of 240,000 shares of the Class A common stock was made to the public at a price of $14 a share or a total of $3,360,000. 
My Father, Oliver Travers as president purchased: * The Nelson Pallet Company which is a global pallet corporation operating in Baltimore since 1918 located at Sparrows Point,

The Nelson Pallet Company above
Then Ollie as president purchased the Jackson Wheelbarrow Company in Harrisburg Pennsylvania as well as other companies.  The Jackson Wheelbarrow company makes 85% of the wheelbarrows in North America.  When Hurricane Agnus hit the plant was flooded but it survived and today it is owned by Ames

Schenuit was listed on the S&P and then about 1985 my father sold all the assets to Allegheny Ludlum.  He was brought into 

Allegheny to run the "Schenuit " companies

and then he was made president of the Multi National multi Billion dollar company. Allegheny Ludlum had about 450 subsidiaries around the globe.  

One of the Great companies was Wilkinson .  Wilkinson  makes all the ceremonial swords for Royalty in the world so I have swords actual duplicates of : the swords Price Charles wore on his wedding day, the Olympic sword presented to the olympic committee and so on 


My dad eventually took the Allegheny corporation (not Schenuit)  into bankruptcy and then he retired 



As President of Schenuit my father was asked to go on a bear hunt in Alaska by Ken O'Keefe who was president of Texas U.S., a subsidiary or Texaco and another corporation. Dad met Ken on a golfing outing at a top private country golf Club in the Northeast called– .  So after way to many drinks Ken asked my dad to go hunting in Alaska.

My father  the net day it was said "under the influence" and brushed it off.  A few weeks later Ken called to reconfirmed said to my father that Ken had it all covered: guns- 338 finabar magnum, 9 MM semi-side arm, alcohol of course, private guides and transportation.  The Transportation was on a privet plane .  They had Dad picked up in Baltimore then flew dad to Texas and then private lear to Alaska and then private sea plane to a point on the Aleutian penninsula.

From the base they would go out and "Hunt the Bears" in the remote wilderness.  After retiring to the "cabin" they would dine together and Ken loved his whiskey. In the Morning Ken would wake up taking a big swig and "now that is what I am talking about".
Dad was the only one that killed a bear and it was a boone and Crocket bear I believe.  We donated it to the Maryland club where it was mounted for member viewing.  Here are the few remaining photos I have

Look at the black sand beaches and volcano like structure
Dad also gave back to 

society

 by volunteering time energy and tons of money. He and my mom started their foundation and support the local community to the max,  As an example here are two projects they did