These are the businesses that dad, "Oliver" ran and owned and many companies and non-profits he served.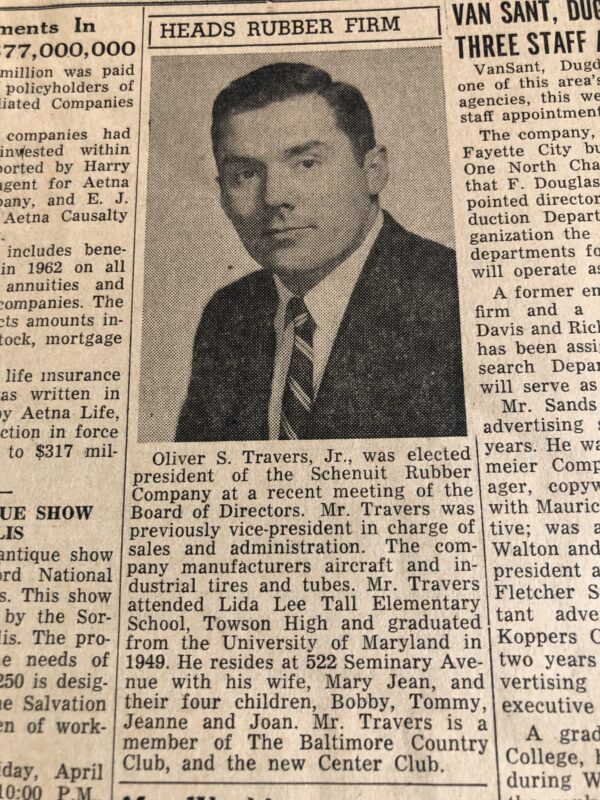 Business served and board member of: Oliver Slater Travers Jr. was the director of many companies and on the board of many non-profits: President Schenuit Industries and Allegheny International and on the 

board

 of Maryland National Bank, Waverly Press, Londontown, Hittman Melnor Corporation, Junior Achievement, Boy Scouts of America, Kernan Hospital, Young Presidents Association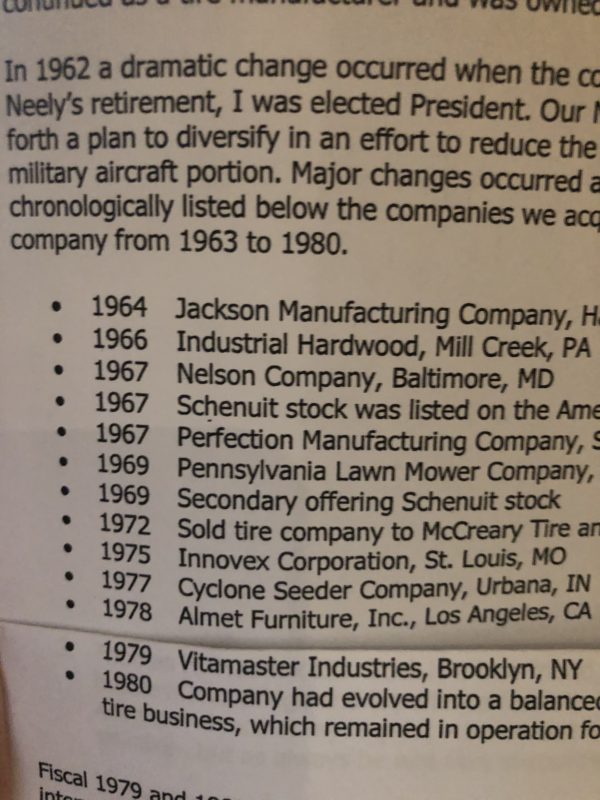 Ollie took Schenuit public in 1962, then he bought Jackson Wheel barrow in 1963, then Nelson pallet company 1966, then PErfectin in 1967, then Pennsylvania Products in 1969, then Innovex Inc in 1975, Then Almet in 1978 and then Vitamaster in 1979. HE sold Schenuit to Alleghany Ludlum and then he became president of the firm – = a multi-national firm with about 4oo subisidiears around the world including Wilkensen pictured below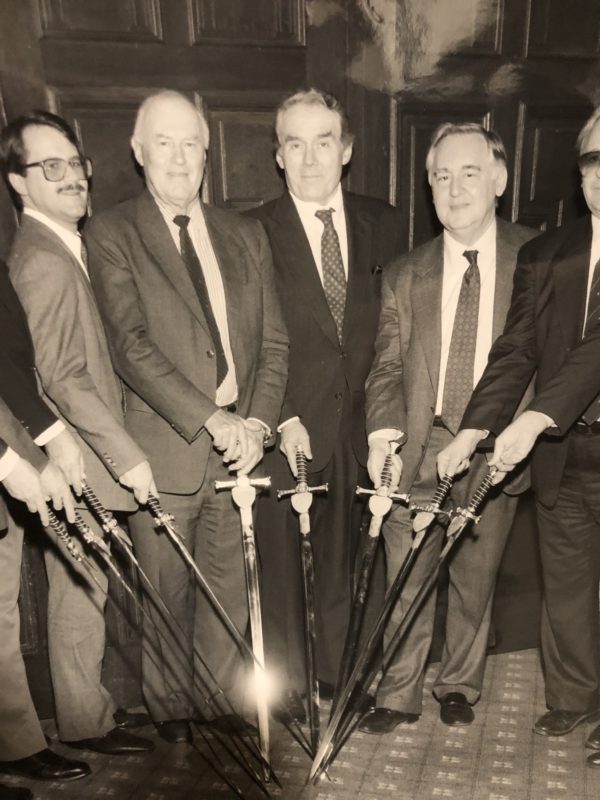 Ok so Dad went to work for the Schenuit Tire Company that his father in law Frank Schenuit,  had started .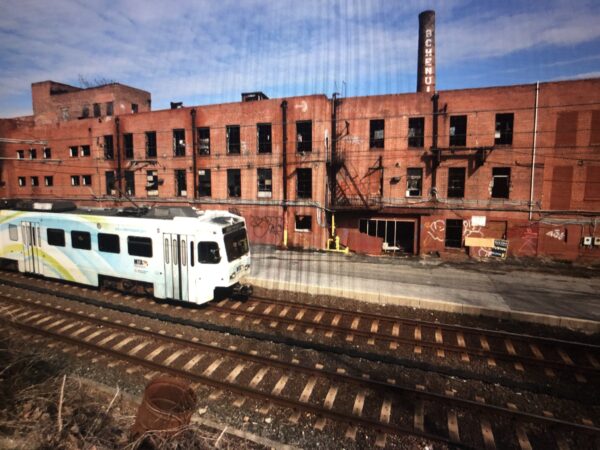 Following Mr. Schenuit's death in 1948, the ownership of all stock passed to his three daughters. Back then, the president and active head of the corporation from 1948 until 1963 was Roy Neely.  
My father, Oliver Travers became president and he saw the need to diversify and so he did a secondary offering to raise money to purchase other companies . On April 25, 1962, a public secondary offering of 240,000 shares of the Class A common stock was made to the public at a price of $14 a share or a total of $3,360,000. 
My Father, Oliver Travers as president purchased: * The Nelson Pallet Company which is a global pallet corporation operating in Baltimore since 1918 located at Sparrows Point,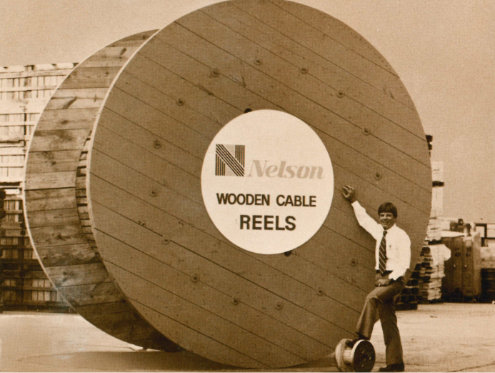 The Nelson Pallet Company above
Then Ollie as president purchased the Jackson Wheelbarrow Company in Harrisburg Pennsylvania as well as other companies.  The Jackson Wheelbarrow company makes 85% of the wheelbarrows in North America.  When Hurricane Agnus hit the plant was flooded but it survived and today it is owned by Ames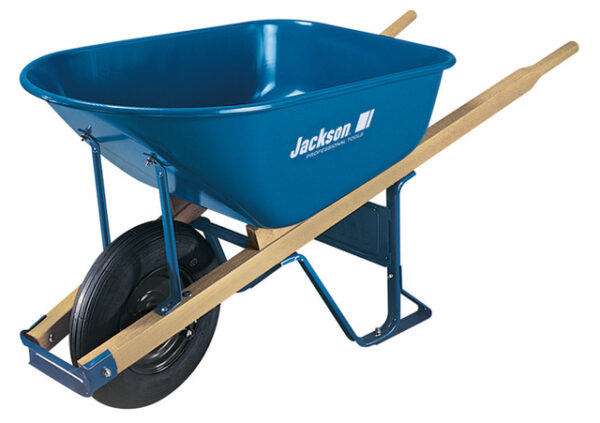 Schenuit was listed on the S&P and then about 1985 my father sold all the assets to Allegheny Ludlum.  He was brought into Allegheny to run the "Schenuit " companies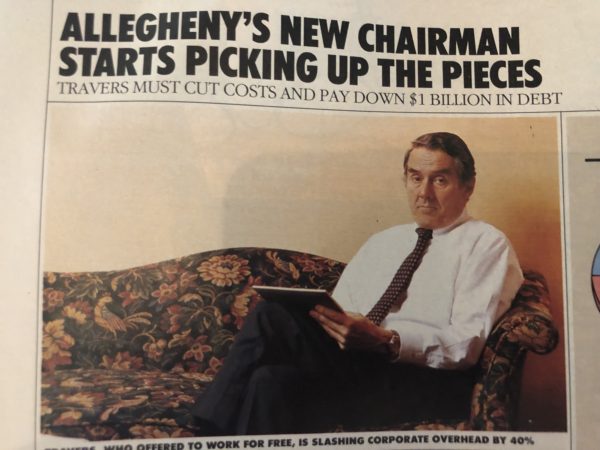 and then he was made president of the Multi National multi Billion dollar company. Allegheny Ludlum had about 450 subsidiaries around the globe.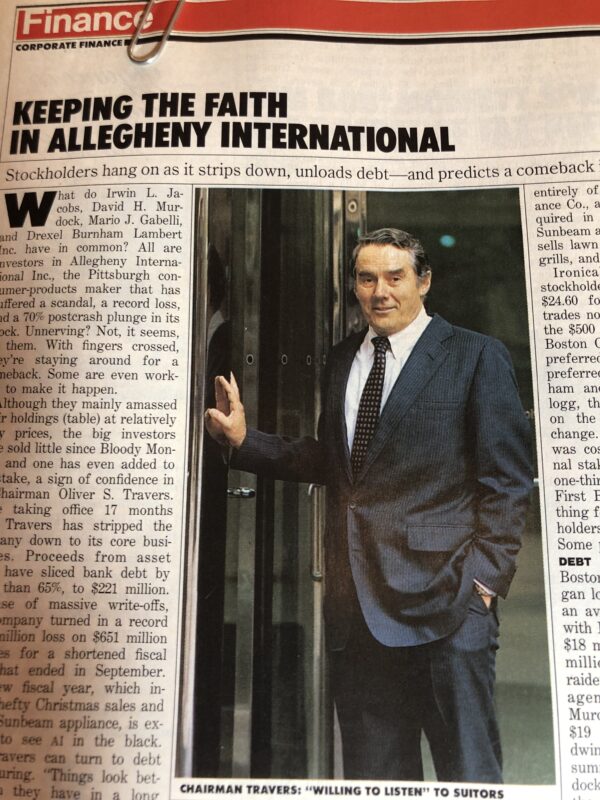 One of the Great companies was Wilkinson .  Wilkinson  makes all the ceremonial swords for Royalty in the world so I have swords actual duplicates of : the swords Price Charles wore on his wedding day, the Olympic sword presented to the olympic committee and so on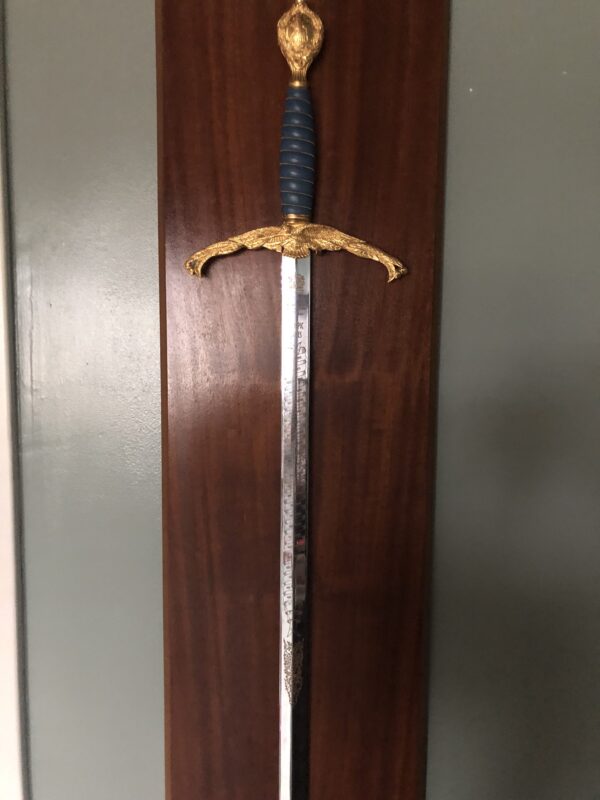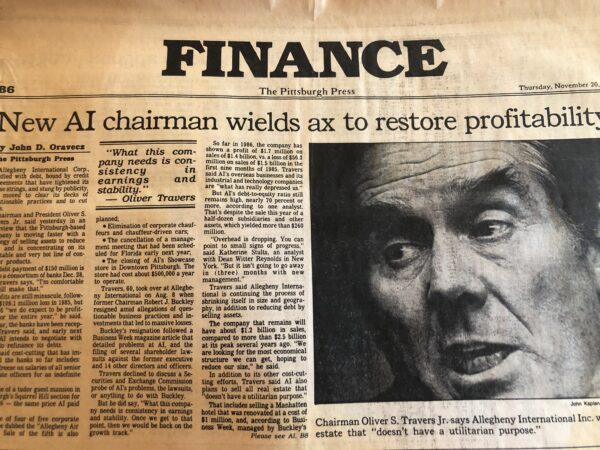 My dad eventually took the Allegheny corporation (not Schenuit)  into bankruptcy and then he retired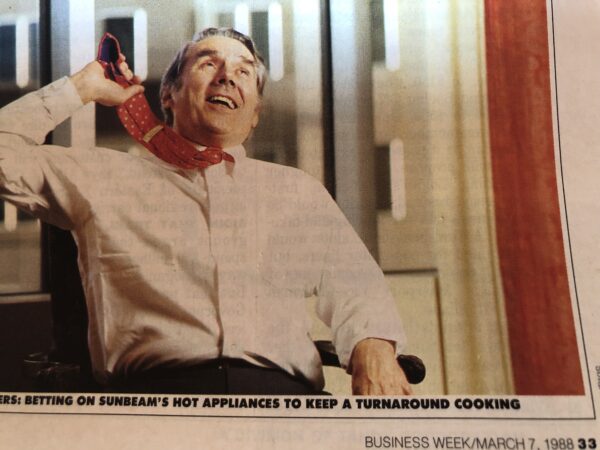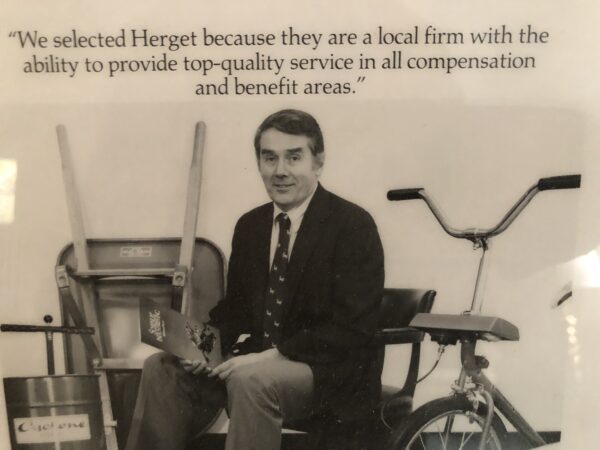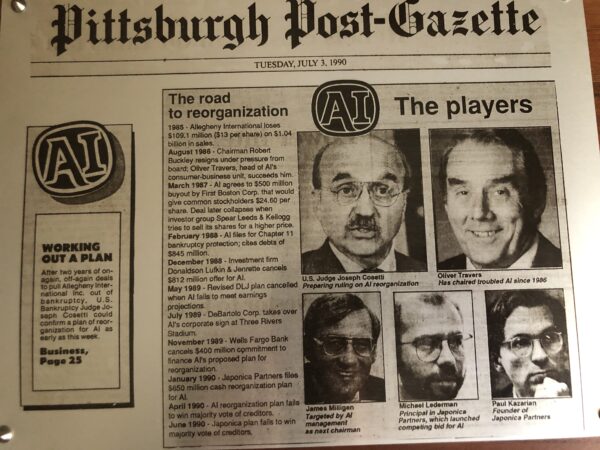 As President of Schenuit my father was asked to go on a bear hunt in Alaska by Ken O'Keefe who was president of Texas U.S., a subsidiary or Texaco and another corporation. Dad met Ken on a golfing outing at a top private country golf Club in the Northeast called– .  So after way to many drinks Ken asked my dad to go hunting in Alaska.