I was a really good shot with rifles and earned these awards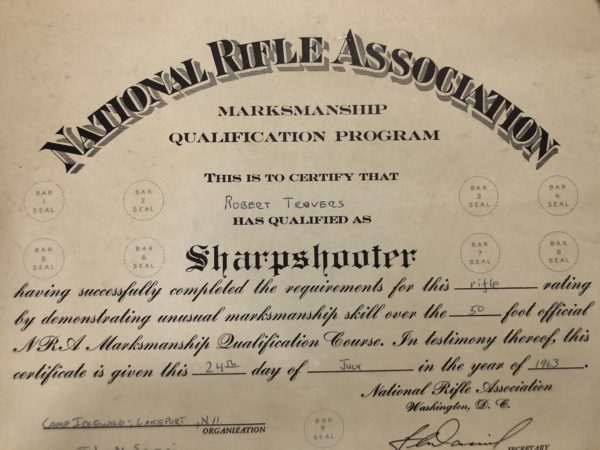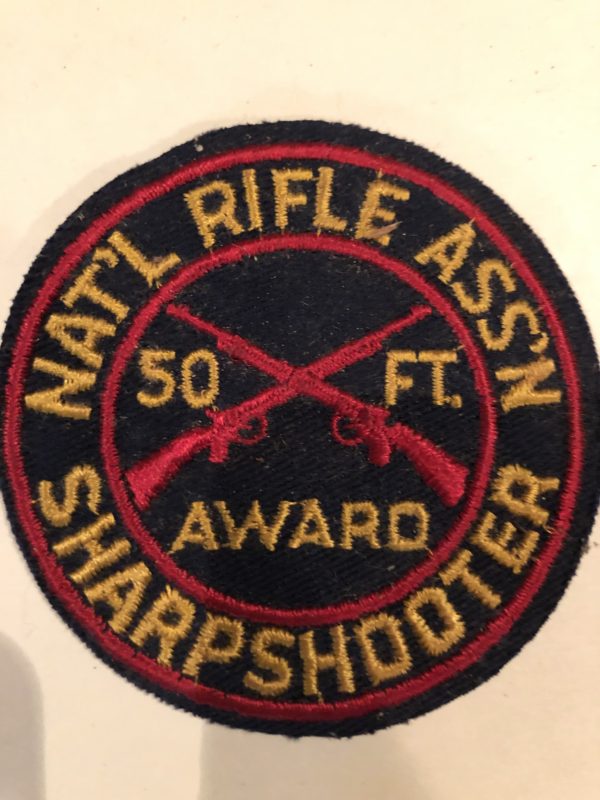 Grew – up with guns at a young age and I could shoot very well earning medals and back then and not now we killed a lot .  

My dad killed a Boone and Crocket bear in Alaska back in 1970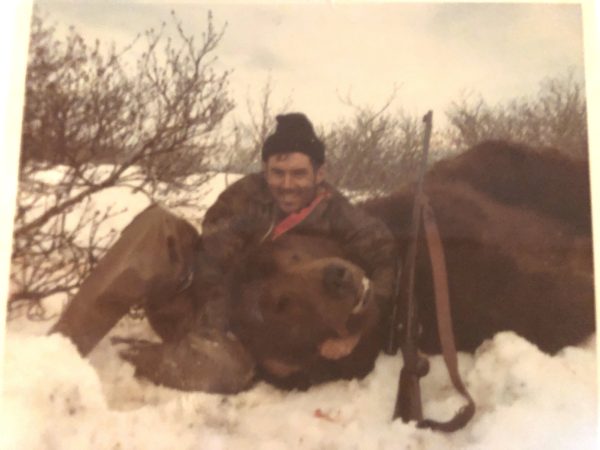 See the Alaska post for more information

Hunting at Uncle Tom farm and In Alaska below bad ass.  Bob Ottenritter below doing a great job of skeet shooting with us all in Montana.  I think he won an east coast age tournament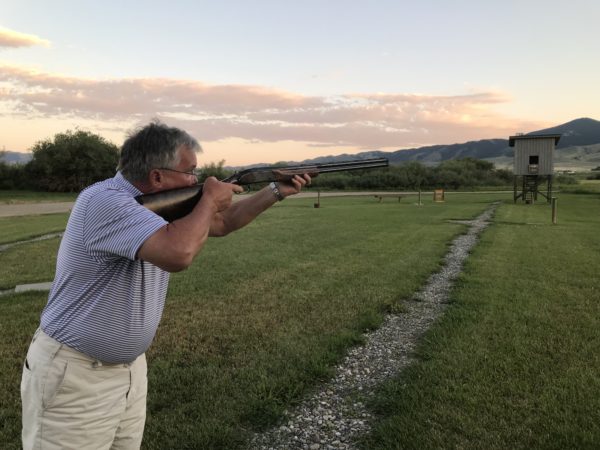 Grew up with guns and here is our first fox below I am on left and Steve then Tom my bother and Scott.  We do not kill animals now

My first pistol below a 22 caliber short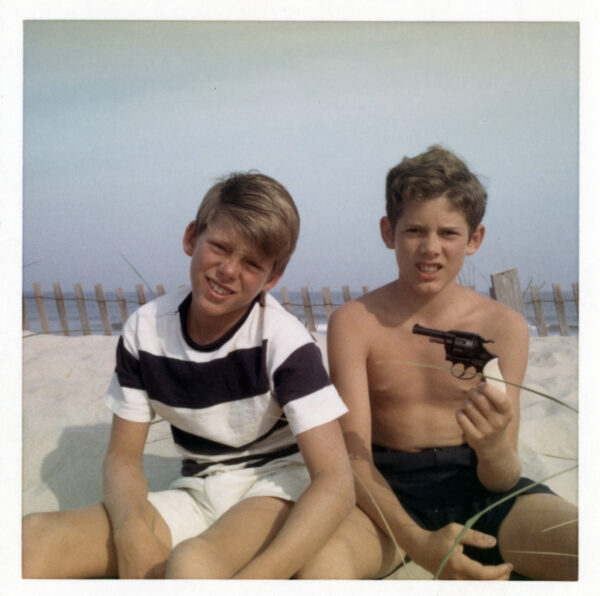 I was a very good shot with rifles, marksmen, promarksmen, sharpshooter with bars and an expert rating.  Terrible with a shot gun.  My father killed a Boon and Crocket bear in Alaska, we went hunting in the Bob Marshall Wilderness Area and killed a lot of ducks on the Eastern Shore,  we gave up hunting but still love to see the target hit way out there.  There is something rewarding hitting that target way downstream. A small pump action below I think a 22 and I was way good shot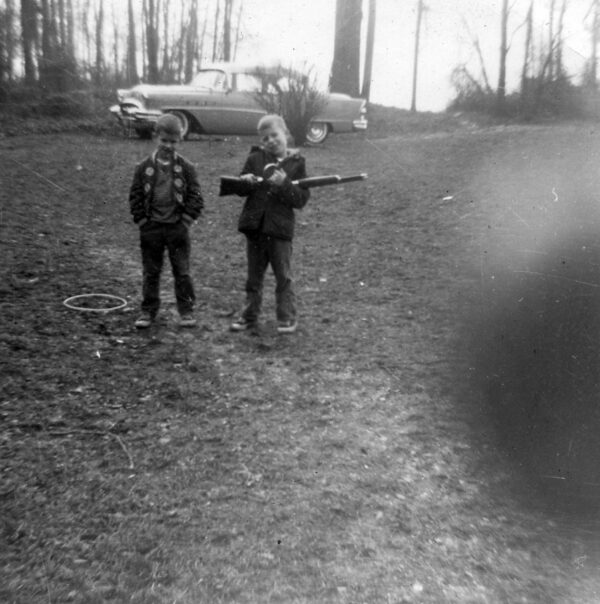 I was born with a 6-gun in my hand and  choose a gun and threw away the sun and will always be on the run till the day I die!! I love to kill in cold blood and  I'll make my final stand behind the gun until the day I die .  That's why they call me Bad company and I can't deny it,

The start of something great above (my brother not as good shot as I) and ammo below.  Yes it will smoke your ass.
The blue sky above the earth, White clouds rising towards the heavens, Life is only the butterflies dream, Death is the only way to eternal Life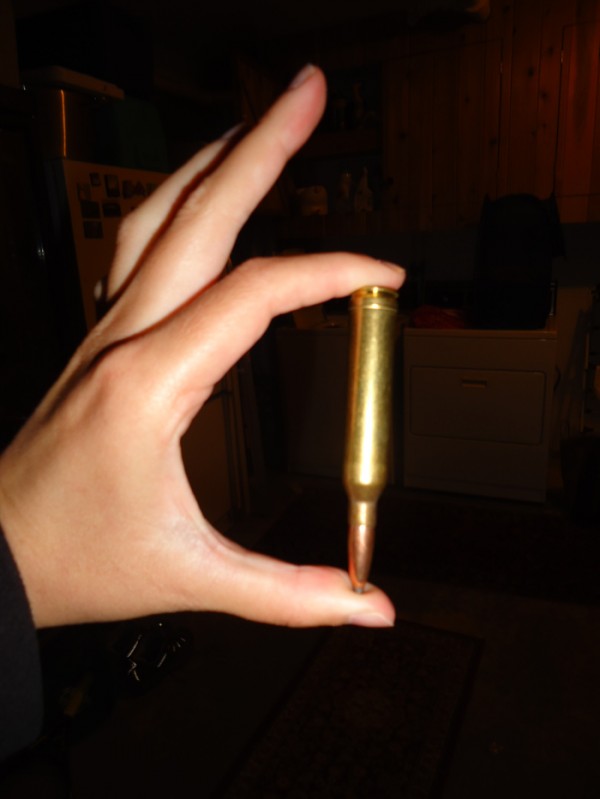 338 will bring the violence of the sun to your enemies above and that I promise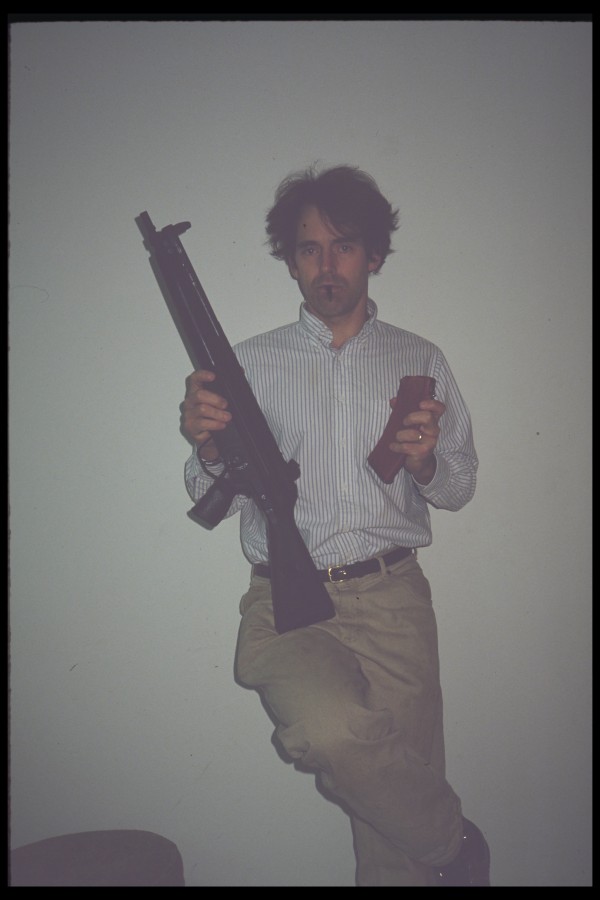 Above:  preparing in Islamabad and going in deep in the tribal areas with ISI safe house in Pershawer ( near the United States Consulate) and Afridi as the safe haven. A few shots with BSF forces below =  cool!!

Mom (she was bad ass) below firing a AK in fully automatic mode with back then our friendss now they are Taliban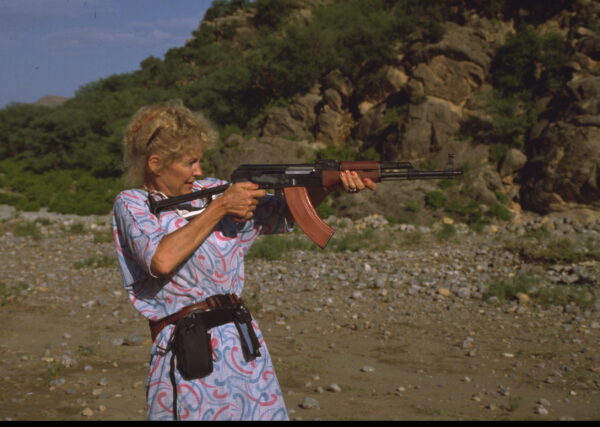 Yes we traveled all through Pakistan and Afghanistan even with a 20,000 kidnapping reward.  Why, becasue  we were bad ass above and had: Afridi, ISI, Customs == all taken care of wicked cool.  Yea we did!!!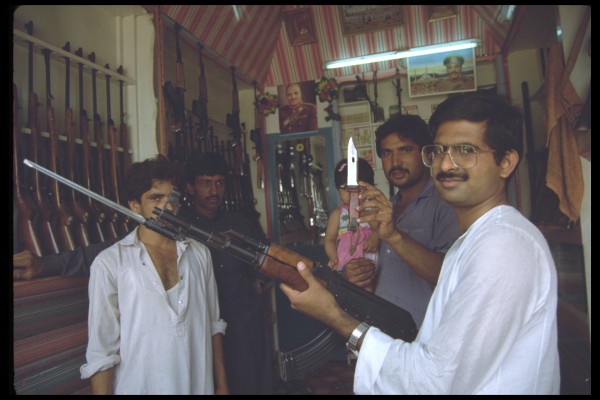 Dude the piston driven 556 will bring the violence of the sun to the enemies below.

Bad asses below for certain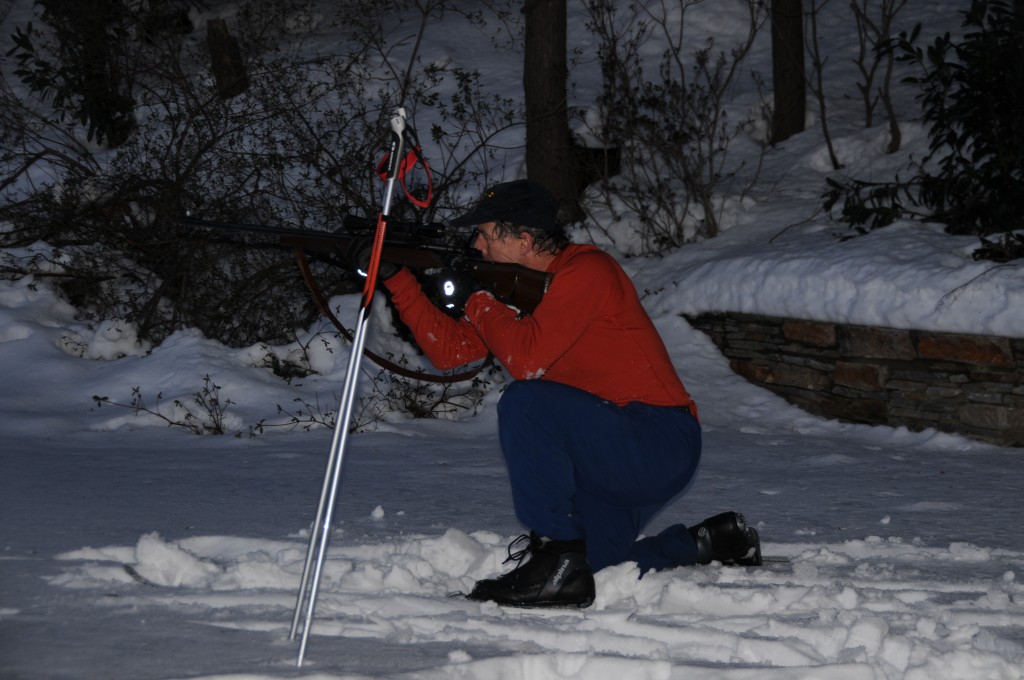 We are bad ass for certain , dude weapons grade for certain and ready to roll!!! Biathalon below and I out shot them all!!!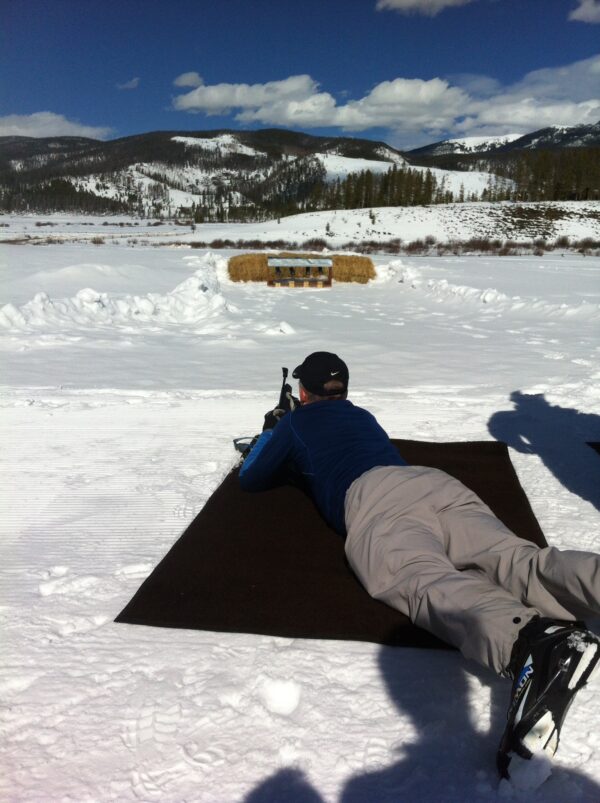 Like I say we will bring the violence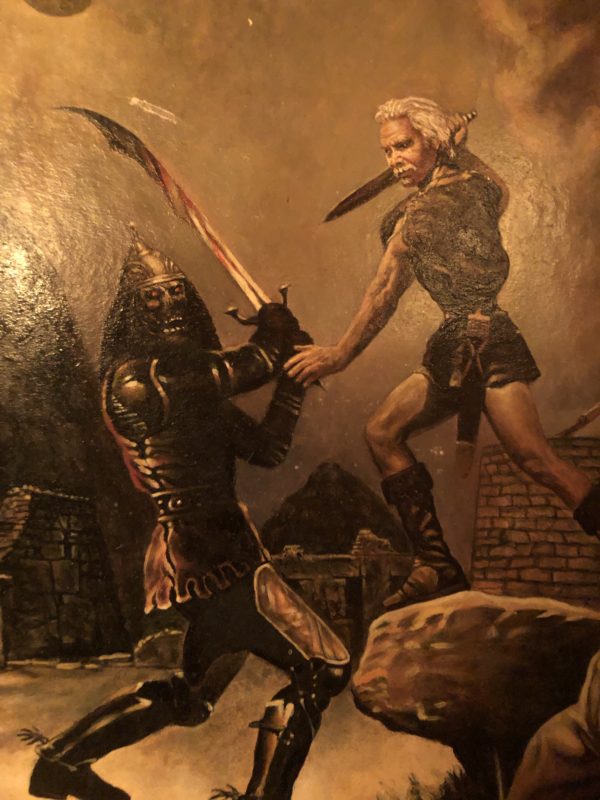 They are cute so I gave up hunting