We visited Antigua Guatemala again in 2016 for a mountain bike race called El Reto del Quetzal provided by Netzer Quan. I would recommend the race as we raced about 150 miles over 4 days.  We visited Antigua for 3 of those days as we came early.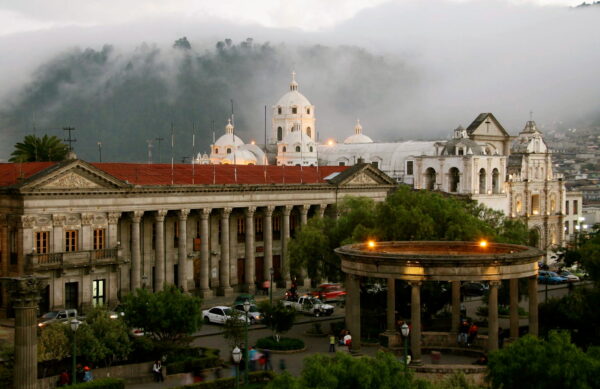 Antigua is a city in the central highlands famous for its well-preserved Spanish Baroque-influenced architecture as well as a number of ruins of colonial churches. According to the 2007 census, the city has some 34,685 inhabitants.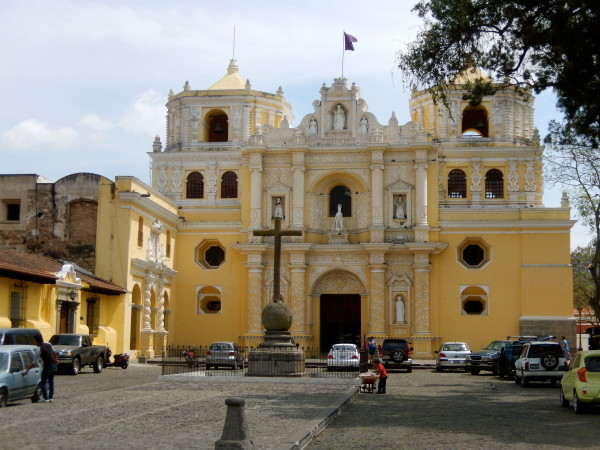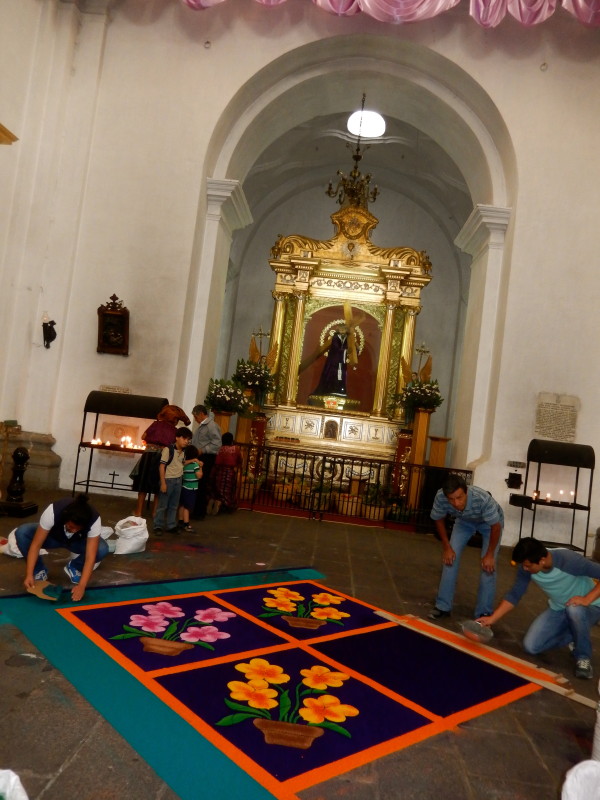 It is a UNESCO site with perfect weather that ranges from 55 to 75 every day and Volcanes de Fuego (erupting below)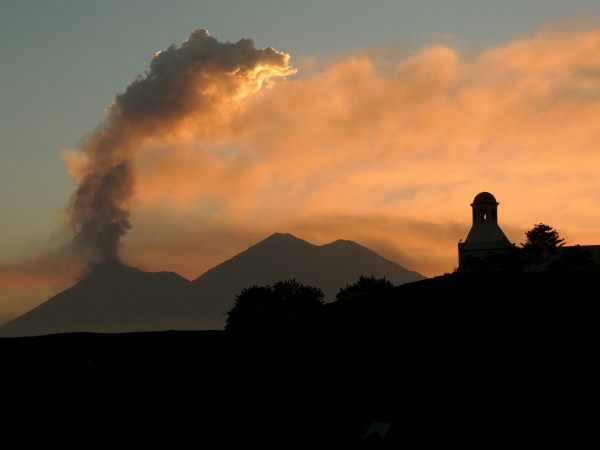 erupting above and below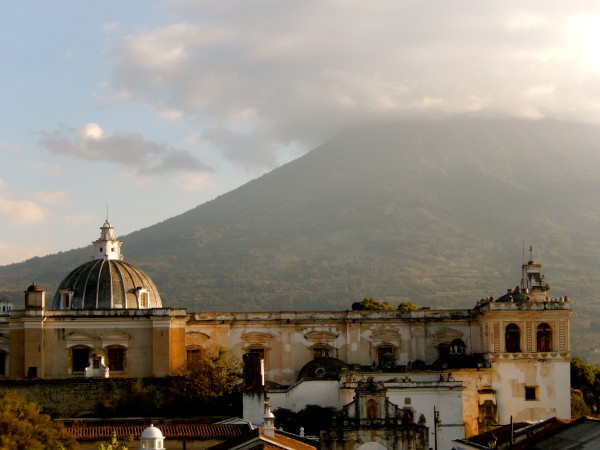 and Volcan Acatenango visible in distance.  Other sites around town below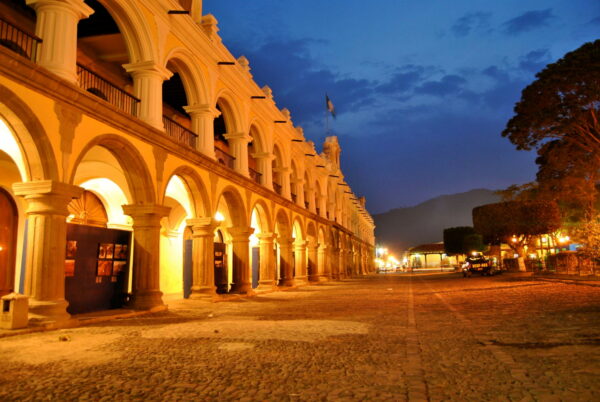 Central Park above  -Parque Central- is the heart of the city. The reconstructed fountain there is a popular gathering spot. Off to the side of the Central Park, the Arco de Santa Catalina is among the many notable architectural landmarks of La Antigua. cool street below.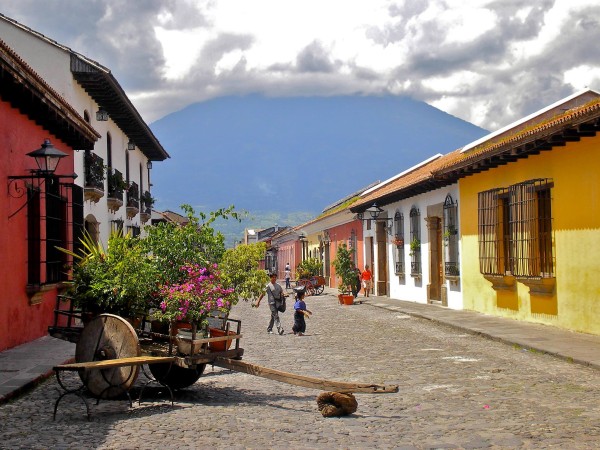 Central arch below
The Franciscan monks were the first to move into the valley Panchoy, the new capital of the Kingdom of Guatemala, and built a chapel on the site where later the Church Escuela de Cristo would be erected. Franciscan complex became a major cultural and religious center for the entire Captaincy General of Guatemala: Theologians, jurists, philosophers, physicists and mathematicians studied in the school of San Buenaventura, which was located where the monastery ruins are. Notable students included Cristóbal de Villalpando, Thomas Merlo and Alonso de Paz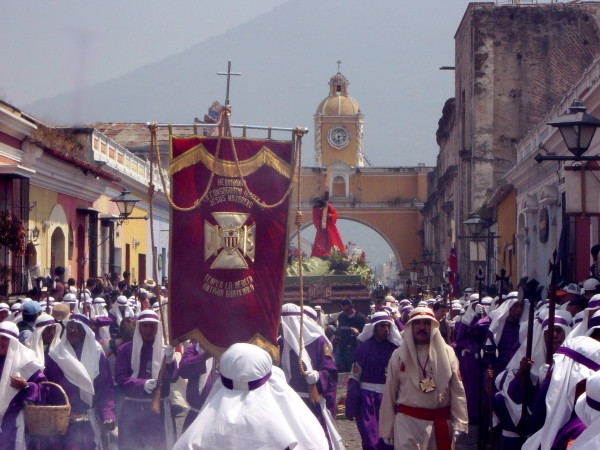 La Antigua is noted for its very elaborate religious celebrations during Lent (Cuaresma), leading up to Holy Week (Semana Santa) and Easter (Pascua). Each Sunday in Lent, one of the local parishes sponsor a Procession through the streets of Antigua. Elaborate and beautiful artistic carpets predominantly made of dyed sawdust, flowers, pine needles and even fruits and vegetables adorn the processions' path (above).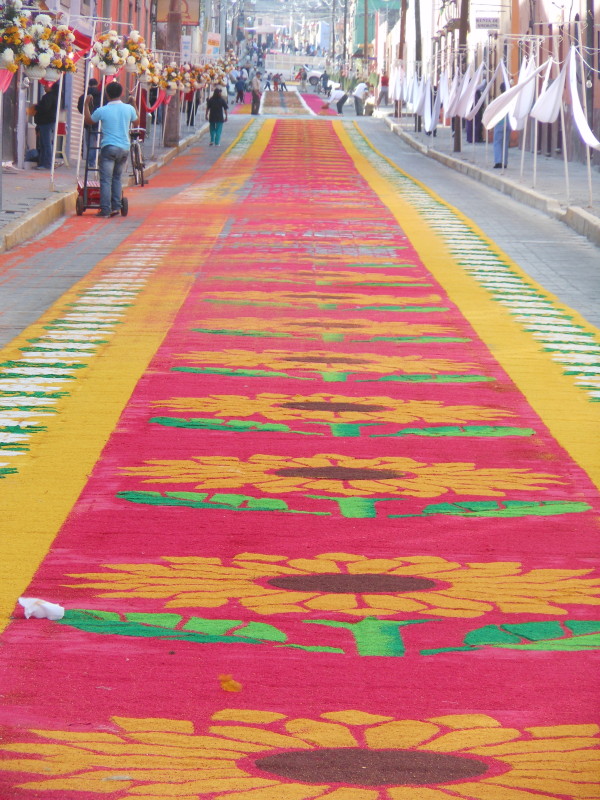 Due to its popularity amongst tourists and its very well developed tourism infrastructure, Antigua Guatemala is often used as a central location in which many choose to set up base and from here, visit other tourist areas in Guatemala and Central America.  we stayed at some fine hotels below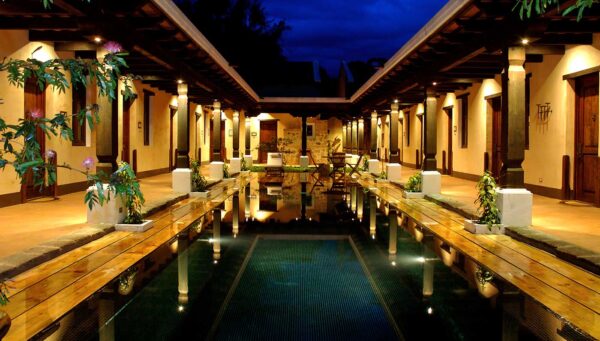 and dined at some of the finest restaurants in a museum below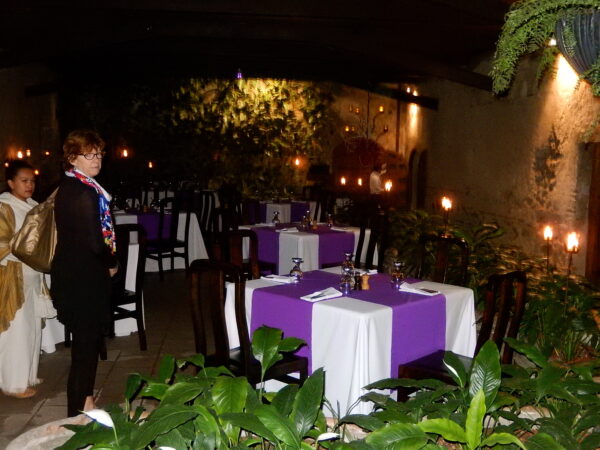 dining in a museum above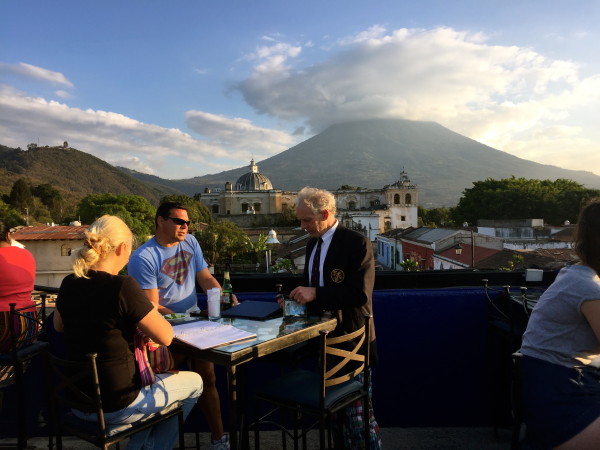 There are many restaurants in Antigua. We dined at some of the finest located on a sky bar above .  There are also many small eateries can be found at the Antigua marketplace, next to the central bus stop, as well as adjoining the main market and within it. Mediterranean, Italian, Asian, American, and traditional Guatemalan cuisines are represented.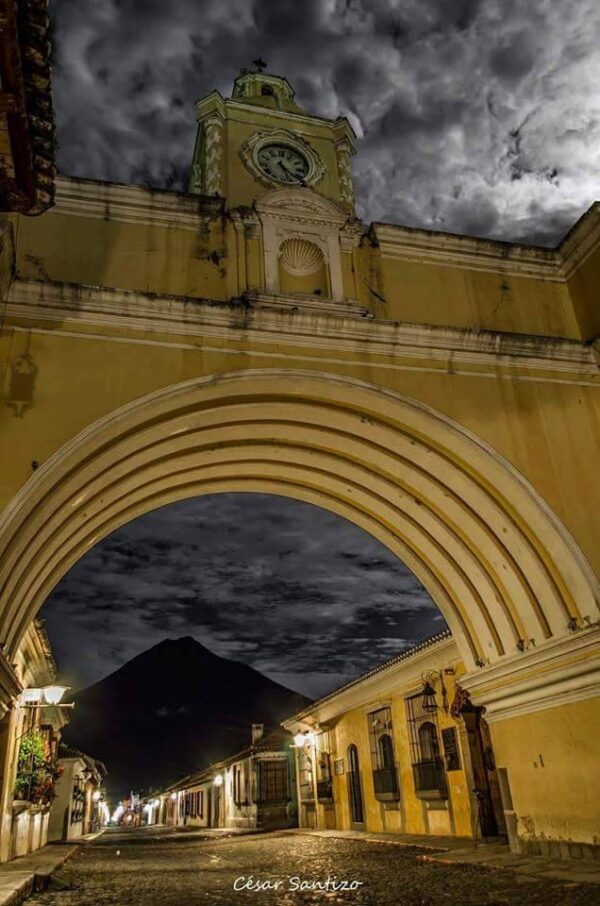 Arch connecting two parts of old Convent, Volcán de Agua in background
There are many mayan people selling their wares here below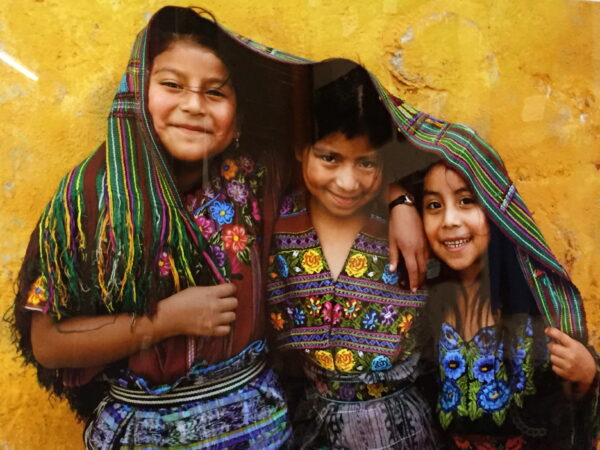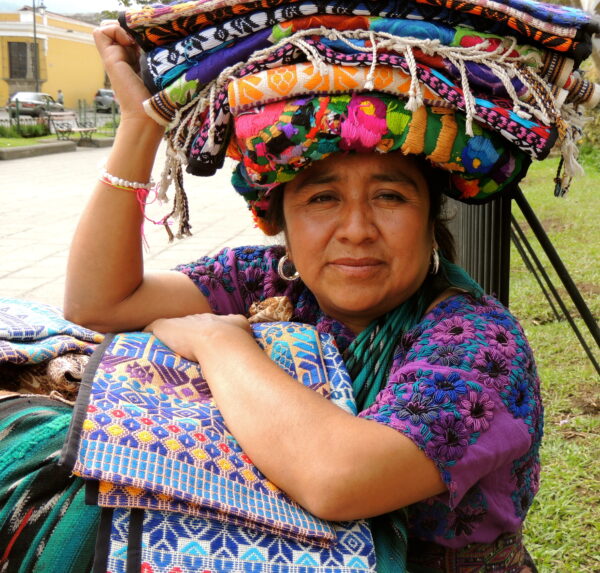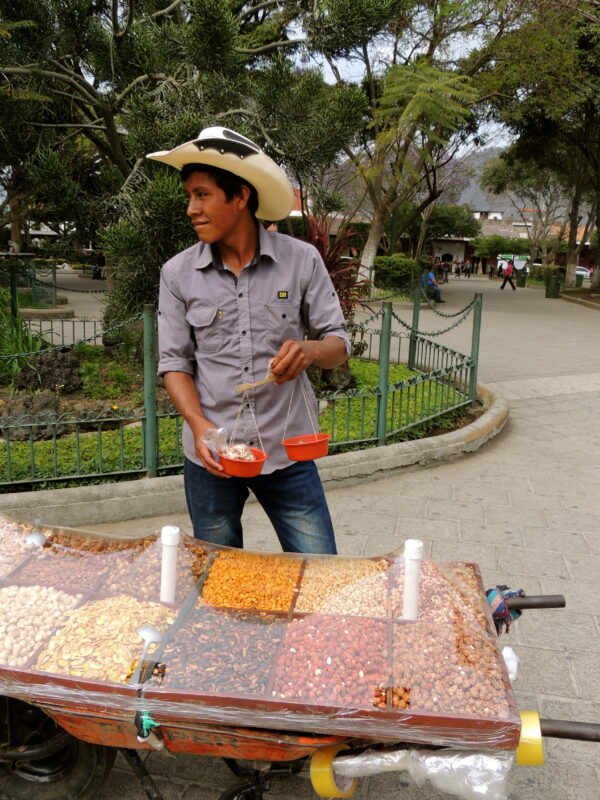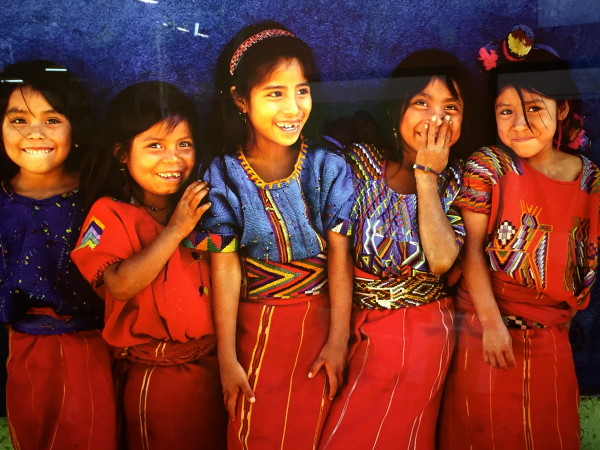 We also did many activities like: biking, horseback riding, hiking the volcano and zip lining below.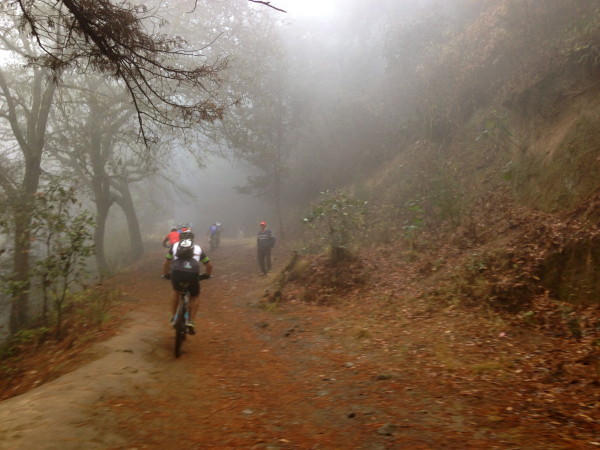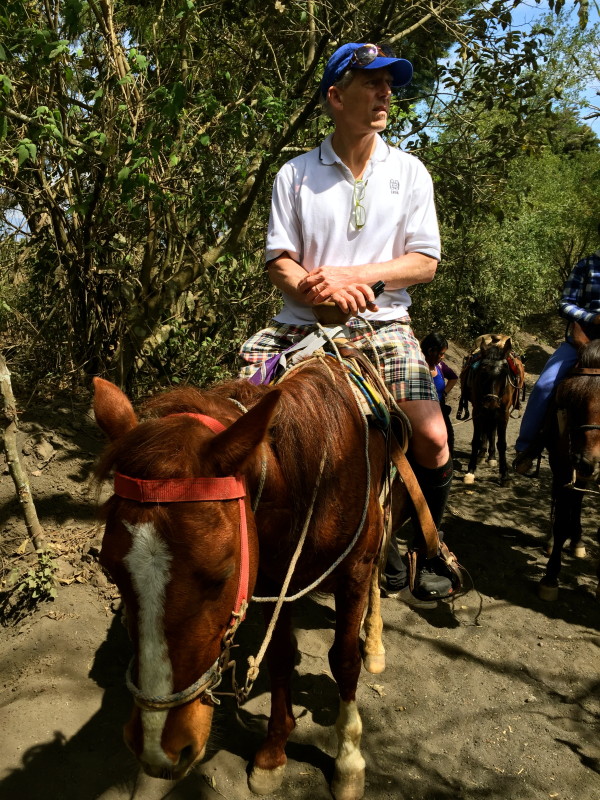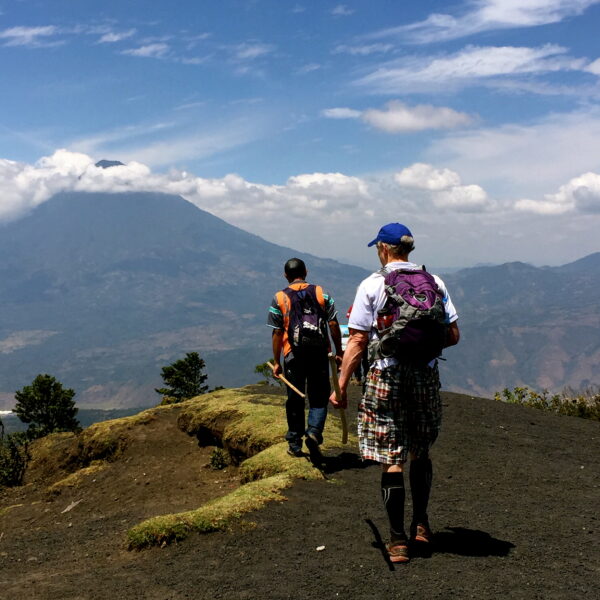 climbing the volcano above and below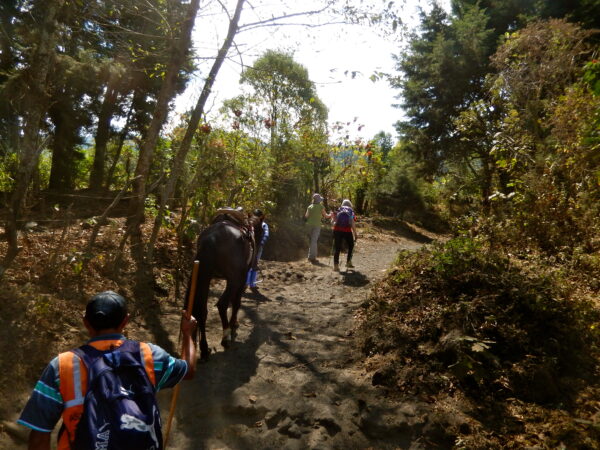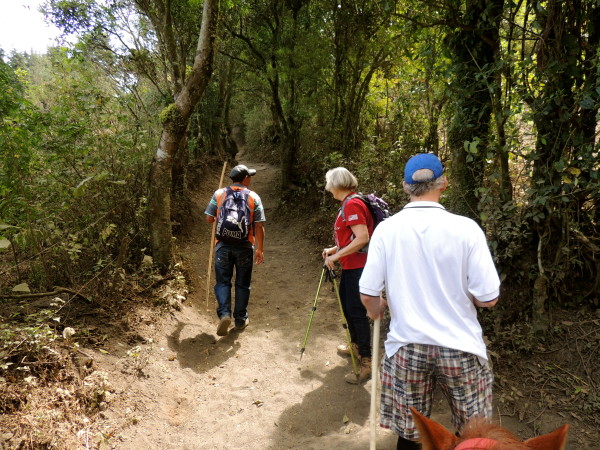 Climbing volcano above and zip lining below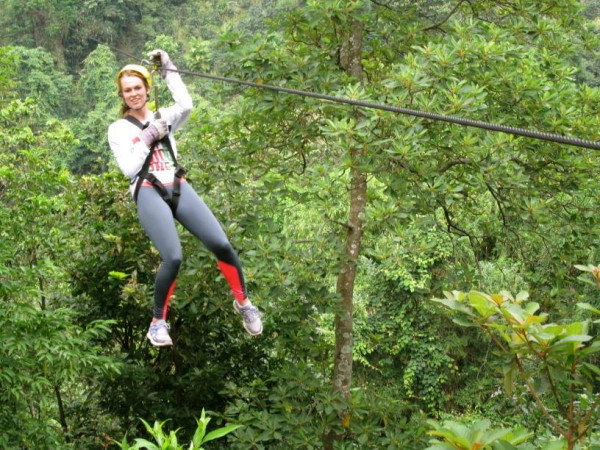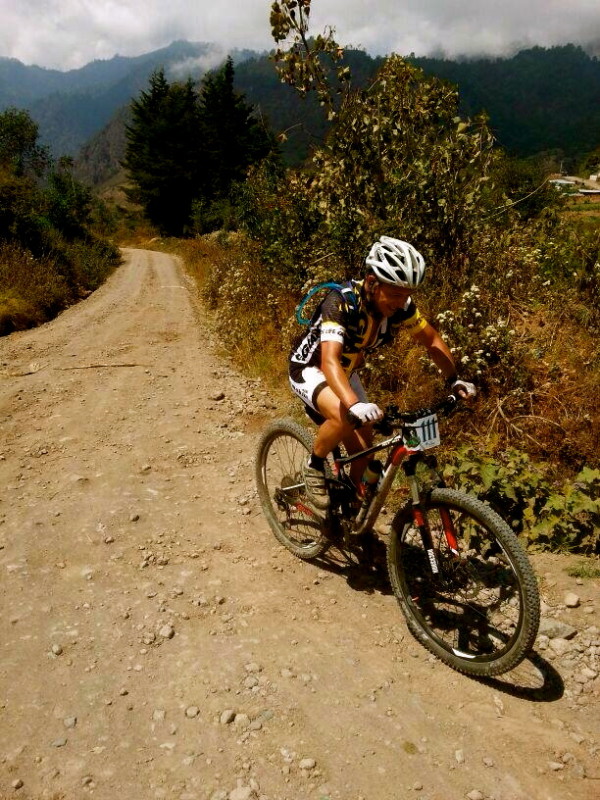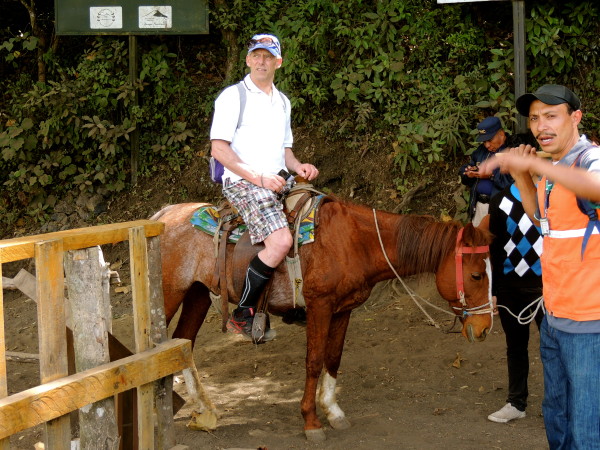 We had a great time and will come back again for the race, the town and the people.  Thank you Netzer!