HALONG BAY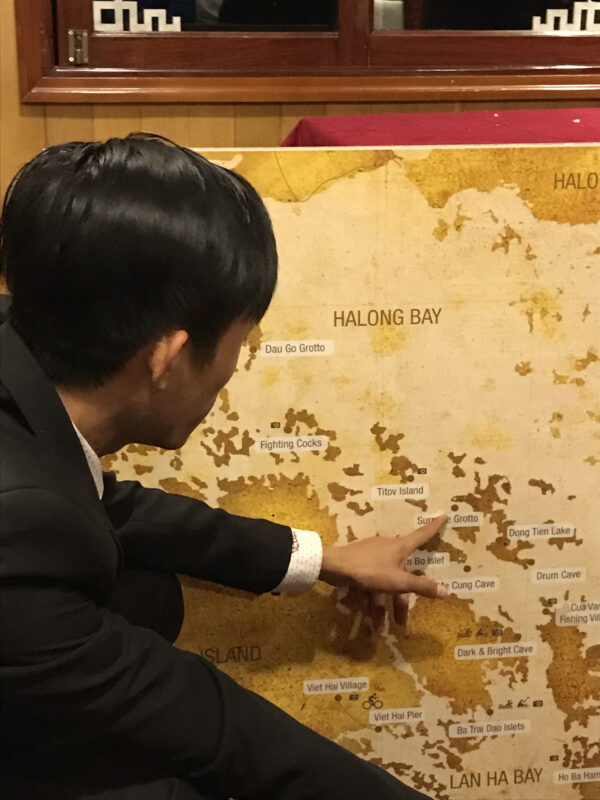 Halong bay is one of the five UNESCO sites in Vietnam and is a magical aquatic playground. We went Kayaking everyday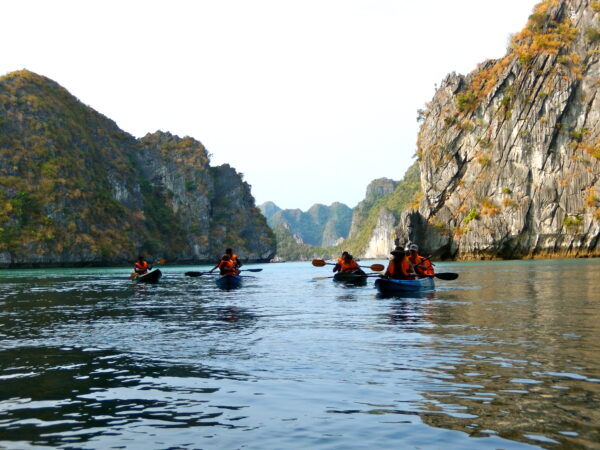 The scenery was incredible and we went through tunnels to small bays that were only accessible through tunnels and at high tide one was trapped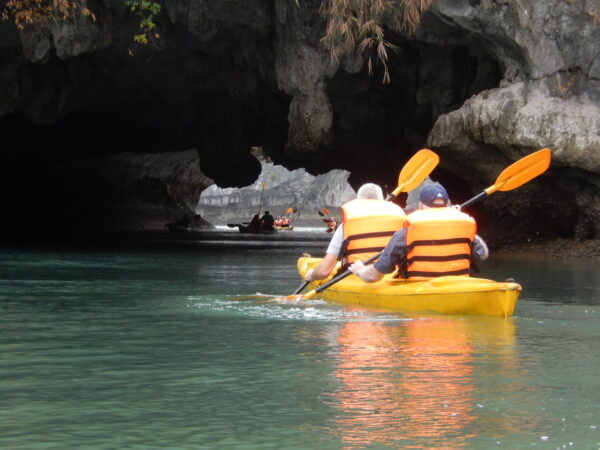 The Movie "Indochine" was filmed here the famous movie that took place during France's occupation of Indochina. So back to the beginning, we traveled along the famed Red River delta and saw many small villages and rice fields. Upon arrival at the head waters of Halong bay we bordered our boat the "Bhaya Premium Cruise",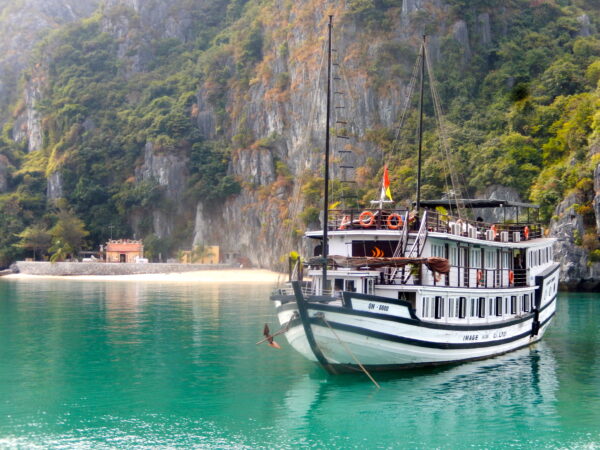 a top opulent boat with all the fine amenities one could imagine. Wow is all I can say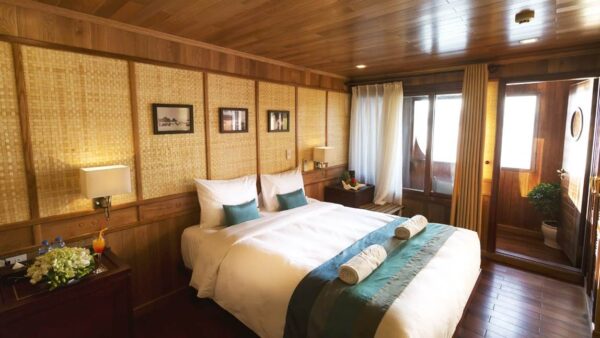 There are more the three thousand limestone islands and many with large caves set in an incredible sea of emerald green waters.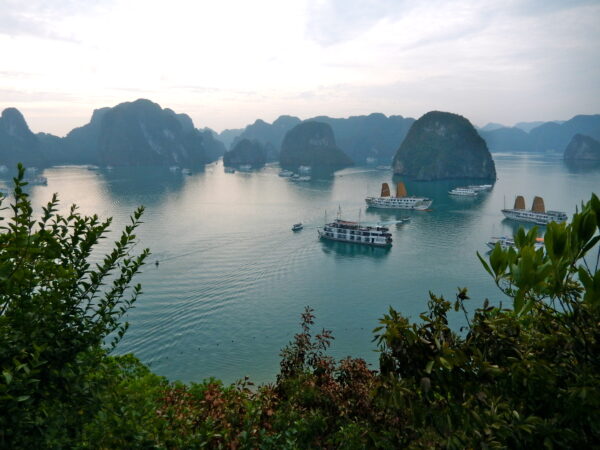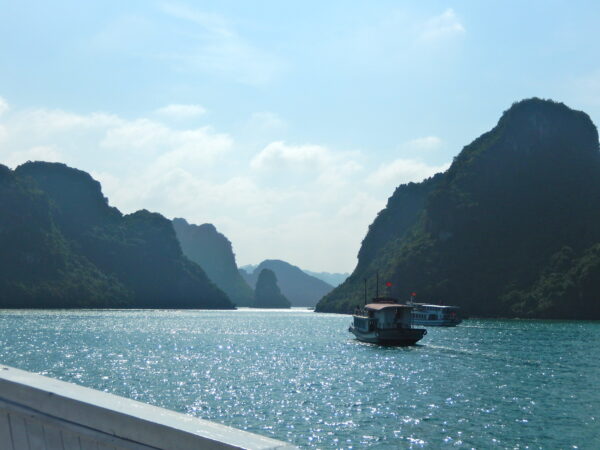 We went kayaking, practiced Tia Chai in the morning with incredible views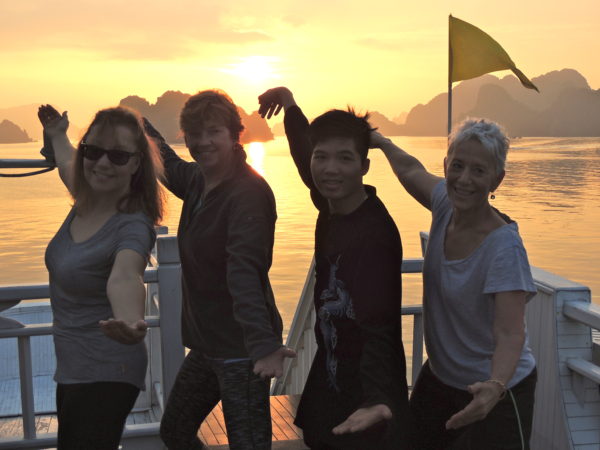 and visited huge caves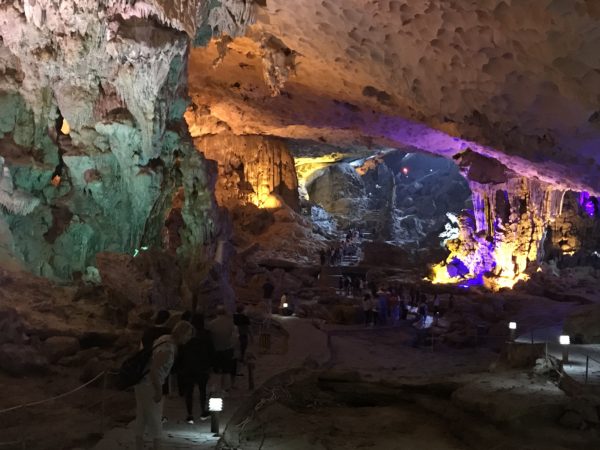 and climbed to the tops of these limestone cliffs – it was all incredible.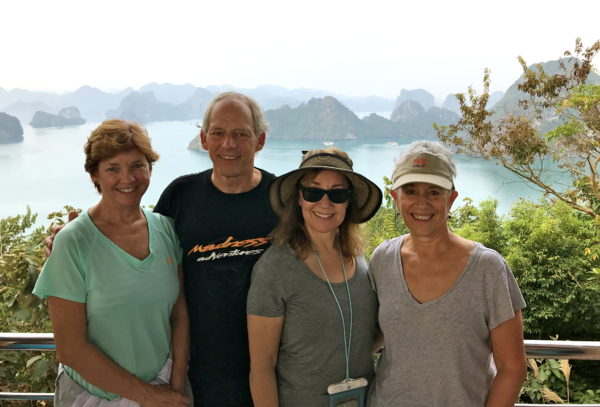 We also enjoyed cocktails followed by fine dining and we also had cooking lessons with some of our fellow guests.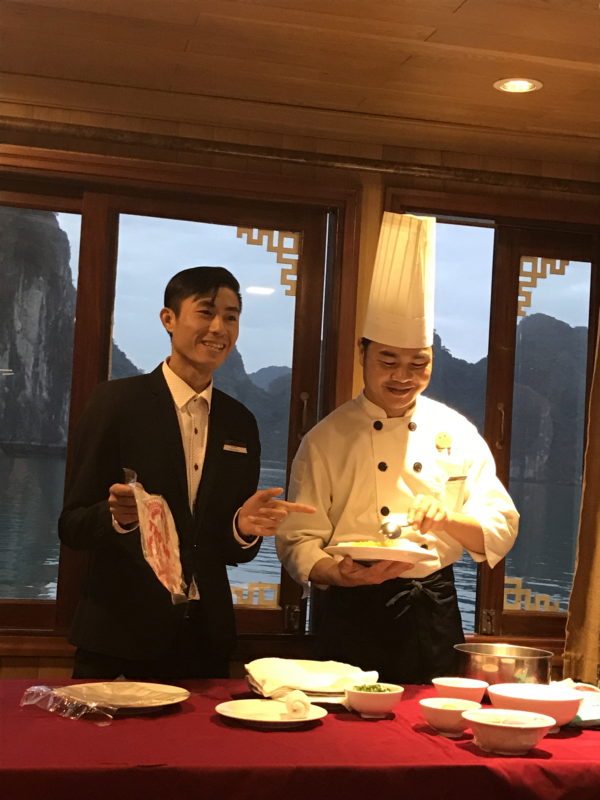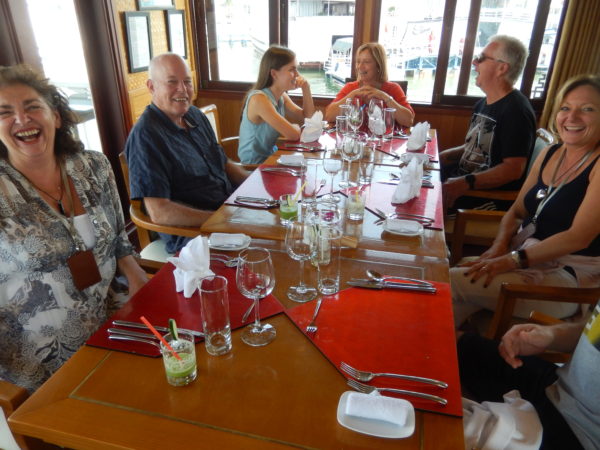 Arden and I celebrated our anniversary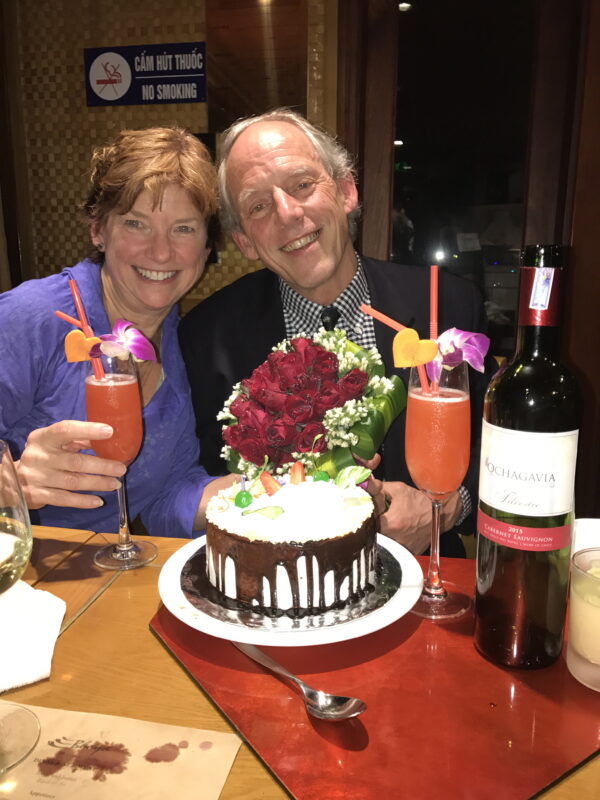 In the morning we practiced Tai Chi during an incredible sunrise.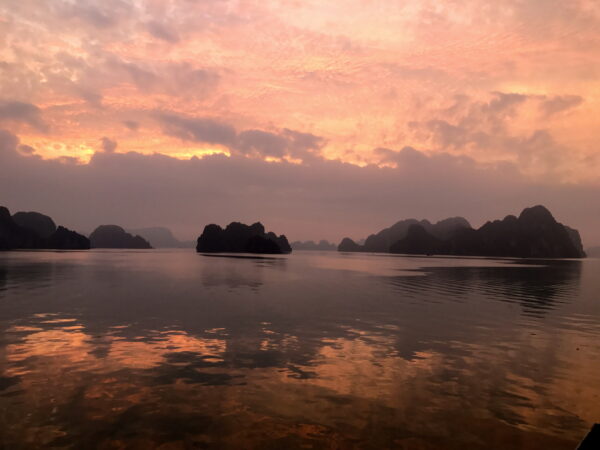 We also visited a pearl farm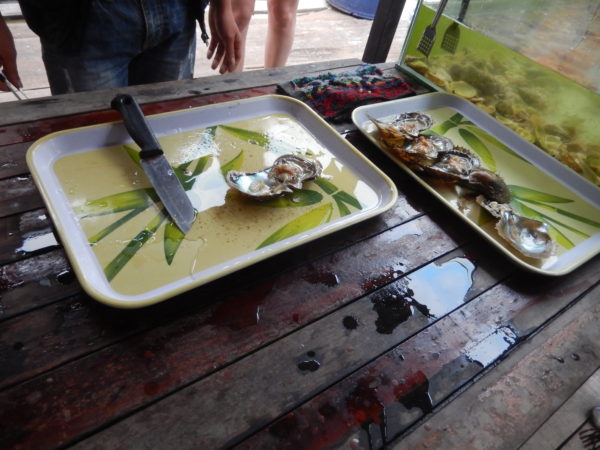 and various shots along thew way below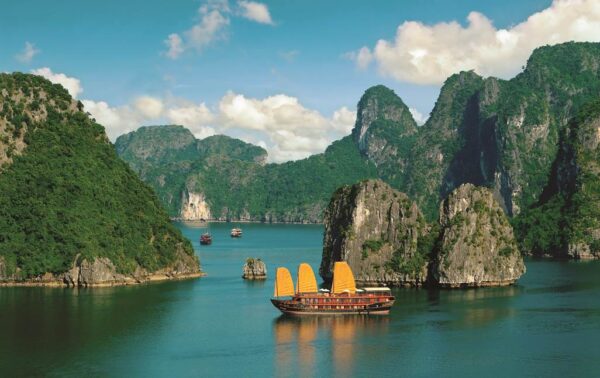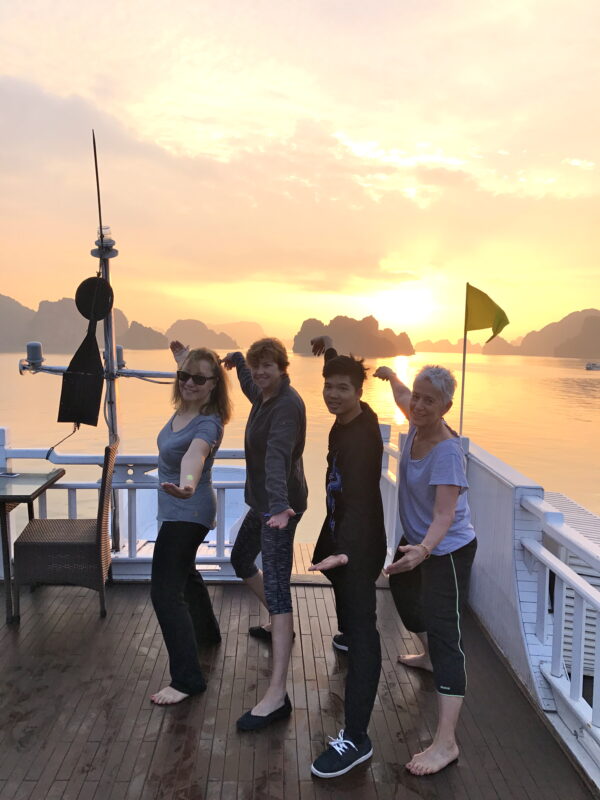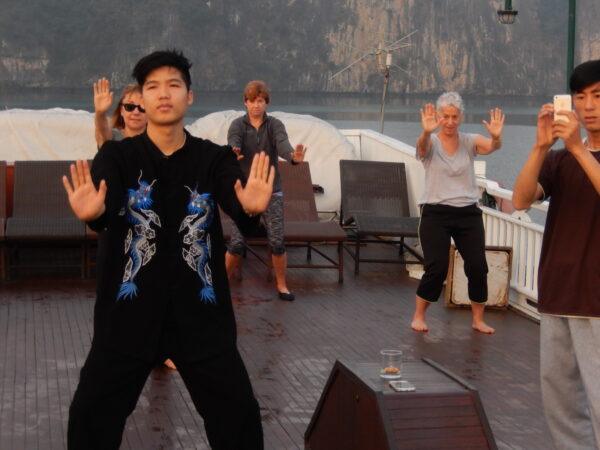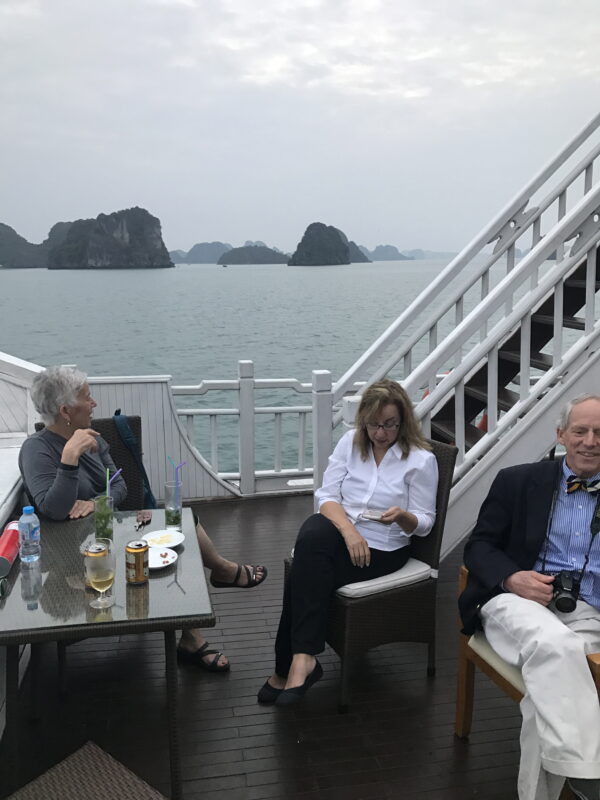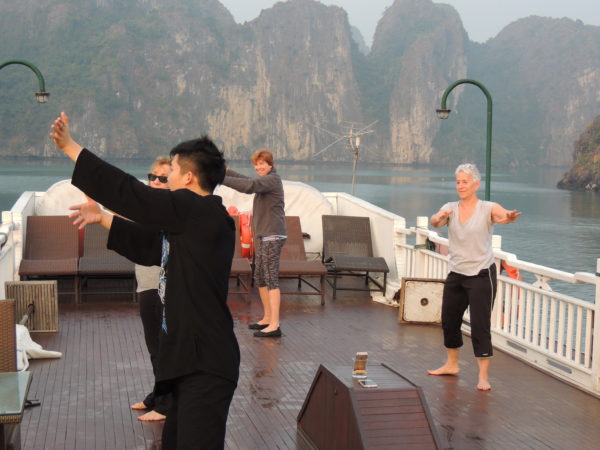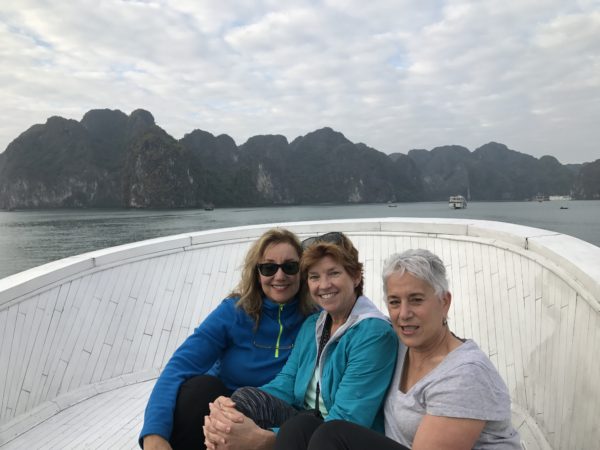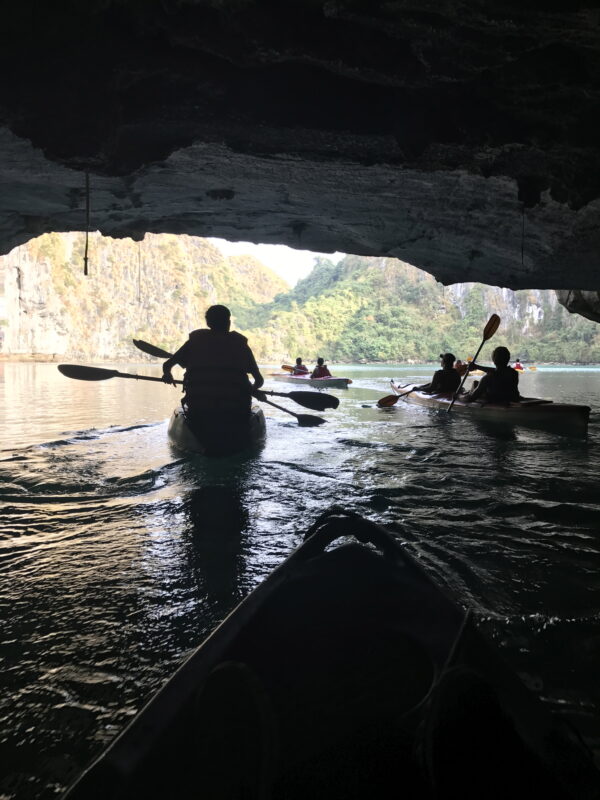 Halong Bay is a must