El Reto Quetzal, a Guatemala Endurance (81 miles) of wilderness running all at high elevation or a Bike race (160 miles) all in the mountains of Guatemala and I (Brandy Kaschenbach) was the first American to finish this 81 mile endurance running race and took second place the women's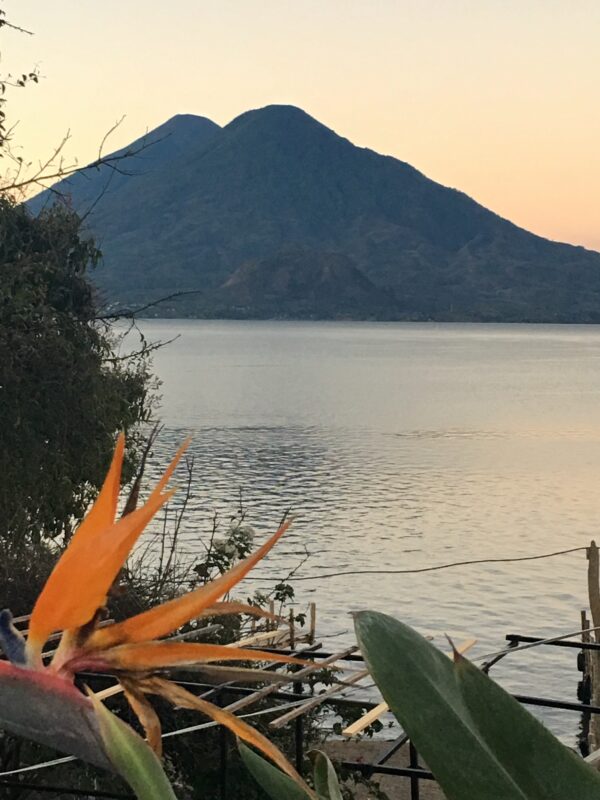 It was an absolutely amazing adventure that I am extremely thankful to have experienced. For me, I participated in the 81 mile (Yes 81 miles) endurance run in and through the wilderness of Guatemala over 5 days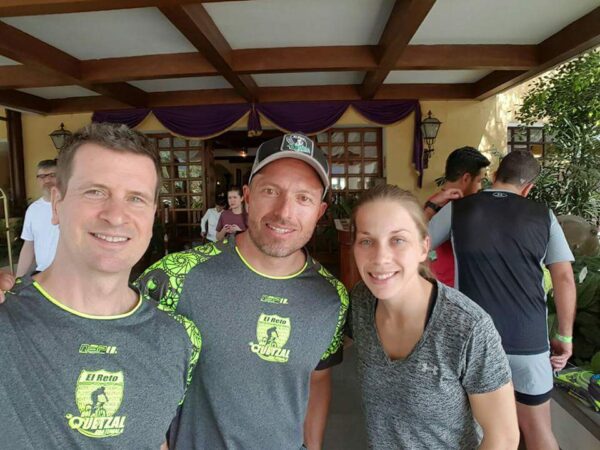 Myself, Charlie and Netzer ( race owner and director and best ever person). I was blessed to be there with Charlie and Charlie did it racing on Mountain bikes doing a 160 mile through the wilderness, in the mountains at Elevation . It was beautiful, challenging, intimidating, exciting, and welcoming all rolled into one! The people were all so encouraging, supportive, and helpful. Everyone was genuinely glad that you were there and wanted you to have the best experience possible. You could tell they truly cared!
The scenery was breathtaking and so picturesque; like right out of a movie. The terrain was everything from beautifully landscaped highways, to cobblestone streets, to dirt roads, to unrideable/unrunnable rock filled single track going literally straight up the mountain.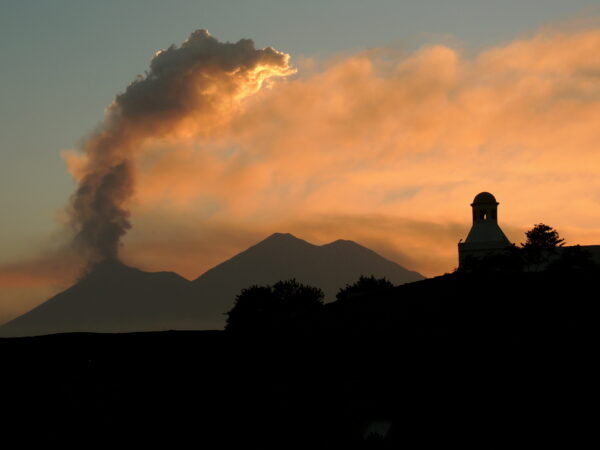 I'll never forget the incredible, humbling volcanoes and mountain tops that we saw from the plane as we arrived in Guatemala (there is not one foot of flat land anywhere to be found). If you are looking for a beautiful, fun, and challenging adventure, El Reto Quetzal is perfect!
The long mountain bike course was a demanding 160 miles and the trail run/short mountain bike course was a taxing 81 miles, with extreme uphills and just as difficult, if not more so, downhills, over 5 consecutive days. Talk about a true challenge!
Not really being much of a runner, and certainly not an ultra runner, I signed up for this race hoping to just finish it. I am completely ecstatic about and proud of my performance, as well as Charlie's. I am the ONLY American, both male and female, to have ever finished this race!!!! Dislocating my elbow and needing reconstructive surgery in October, I was unable to bike, which is what my usual sport is. Coming from Baltimore in the dead of Winter, I could only train but so much with the tiny "hills" here and the freezing temps. The 95 degree weather and 10,000 foot altitude was definitely a challenge. Charlie and I would stroll the trails of Patapsco for 5+hours at a time multiple days a week in preparation with our 15Lb. packs on. In retrospect, it must have been decent training because we made it! But, much of the race was mental. When you are performing at that high of a level, it's mostly mental with anything that you're doing. That is one reason that I love accomplishing these challenges. To push myself to my max and see just how far I can go and what I'm capable of. Then I know no matter what arises, I can do it, I can handle it!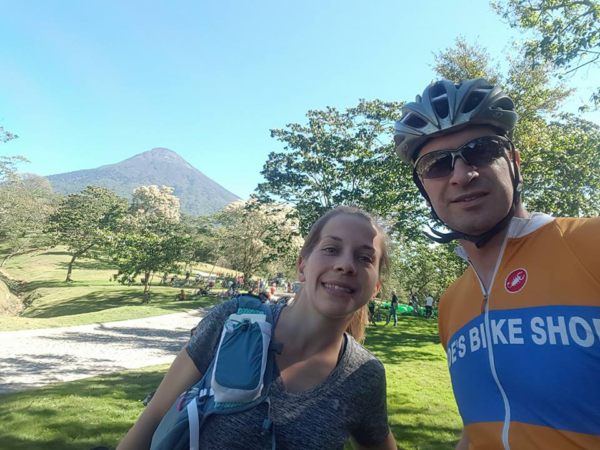 The second day's volcano to climb in the background. We were still fresh and ready. We tackled a new route addition this year, El Zur, making the challenge their hardest and longest yet!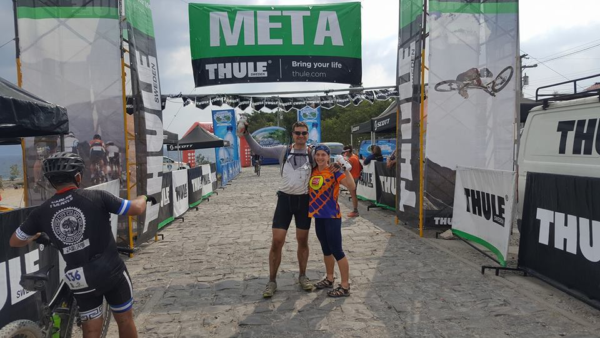 Crossing the finish line on the third and longest day wearing my winner's jersey from the day before!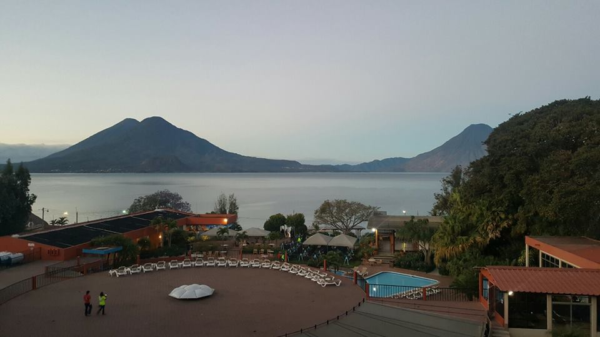 Looking out over the lake at the not so distant volcanoes during sunset from our balcony before sitting down to an excellent and well deserved dinner.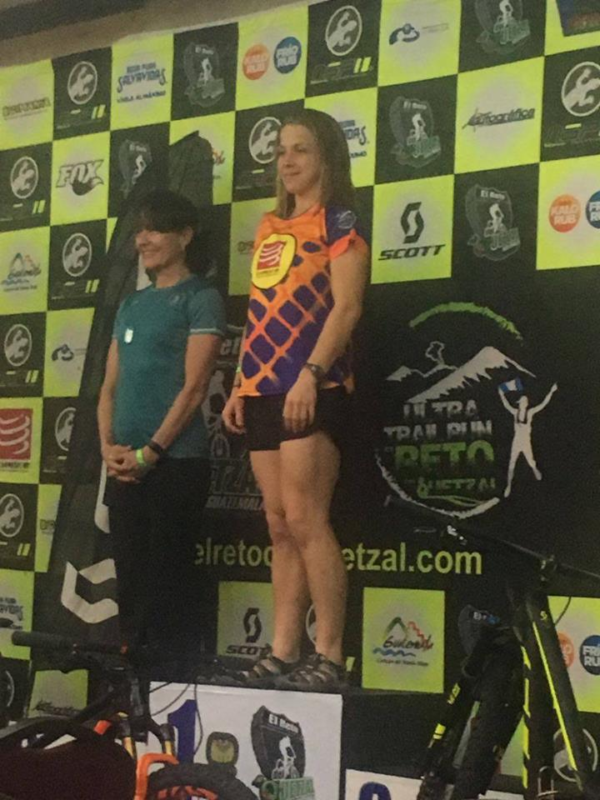 Accepting my winner's jersey on the podium during the second night's dinner. #1 trail runner in the Women's category!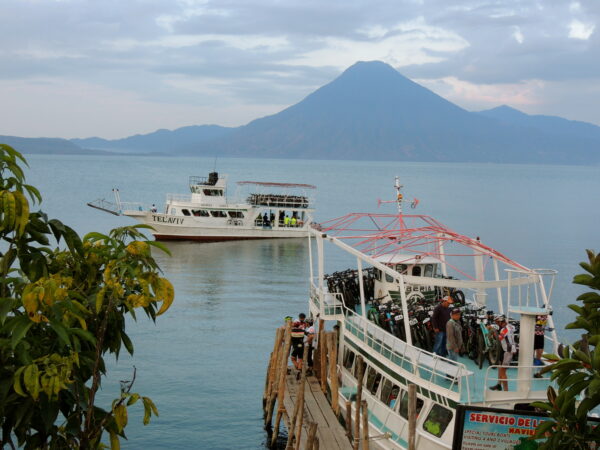 Ferry taking the long distance mountain bikers across the lake to the start of their fourth day, the hardest climbing day yet!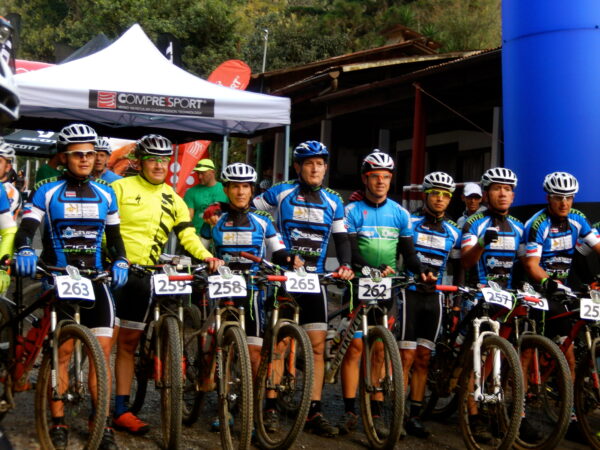 Bikers lining up at the start of the FINAL day in the City center. Absolutely amazing organization and logistics! Runners were bused to a further down location along their route, still totalling 19 miles of running that day, after running 27 miles the day before…. phew!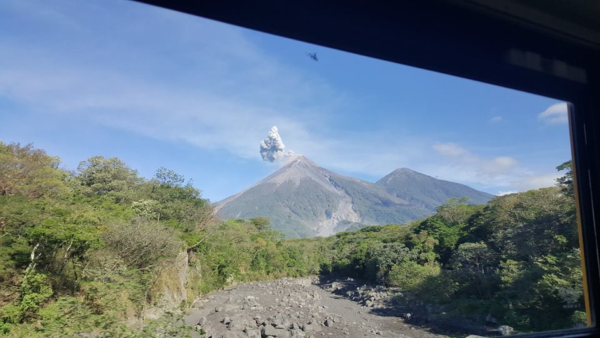 Active volcano giving us a show on our way to the starting line (a little scary)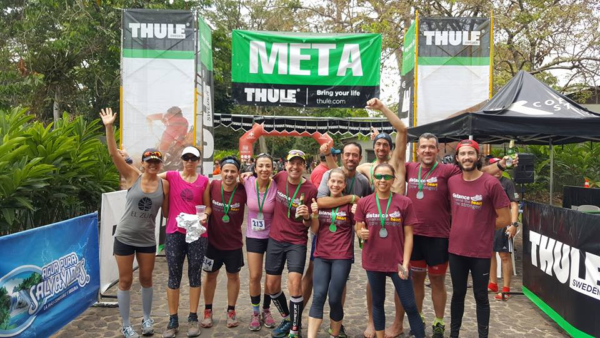 My amazing fellow trail runners waiting to congratulate me for being the FIRST American to complete the El Reto Quetzal Ultra Trail Run Challengea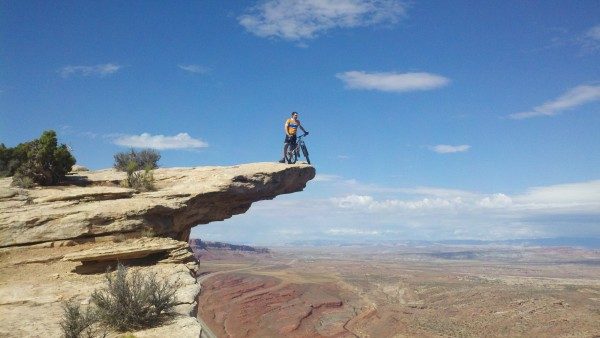 Charlie (above photo not from race) is an extremist bicyclist and was very  successful in his 160 mile mountain bike race all at high elevation and in extremely steep terrain. He finished the race in 22 hours and 44 minutes and one of the top finishers from the United States.