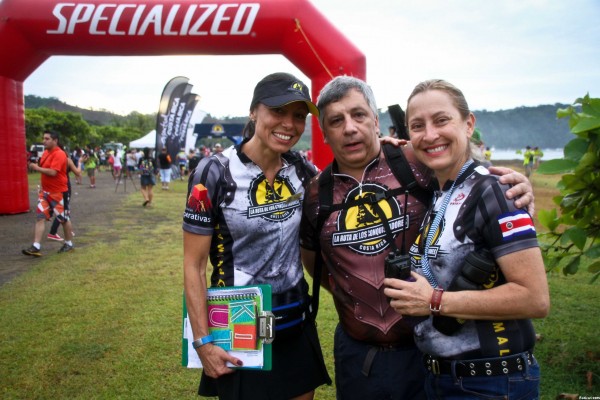 Organizers above I love them dearly they provided a great function
La Ruta is a soul-sappingly hard, exotically wild, singular journey across laughably steep inclines, hysterically steeper descents, through jungles, plantations, villages, across ecosystems and temperate zones, over volcanoes and beaches and terrain that you never quite imagined you could ride on a bike. ~ VeloNews Managing Editor Chris Case (2013 finisher)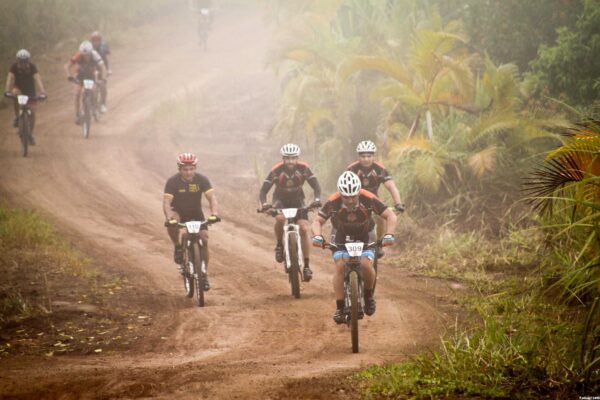 This is quite possibly the hardest of all mountain bike events on the Epic Endurance Bucket List. For perspective, consider that for time-in-the-saddle it's like doing the Leadville 100 three days in a row. There's more climbing than Leadville in Stage 2 alone, and in half the distance! ~ Chris Carmichael (3-time La Ruta finisher)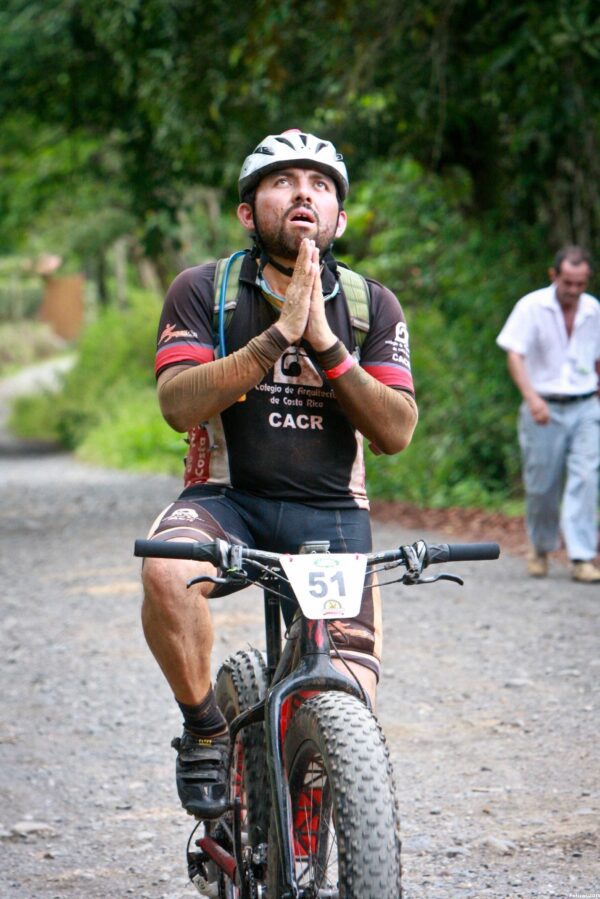 The Toughest Race in the World
LA RUTA DE LOS CONQUISTADORES is Costa Rica's premier mountain bike race and one of the most difficult athletic events on the planet. The world's original multi-day fat-tire stage race, La Ruta is the "Grandfather" that created and inspired this now-worldwide genre — and still the most loved, feared, and respected. I went with my friends: Ted Peddy, Kathy and Mark below. MArk and KAthy finished this years La Ruta, I did first day and last day and Ted did first day . I am the old geyser dude below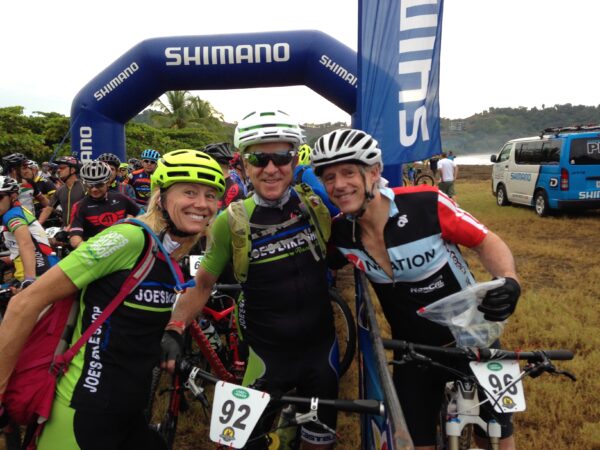 Every year, hundreds of the very best mountain bikers and endurance racers from around the world come to Central America to test themselves in this unique odyssey of distance, geography, climate and culture. La Ruta, the only bike race that traverses the American land mass from coast to coast — from Pacific to Atlantic —is no easy day at the beach.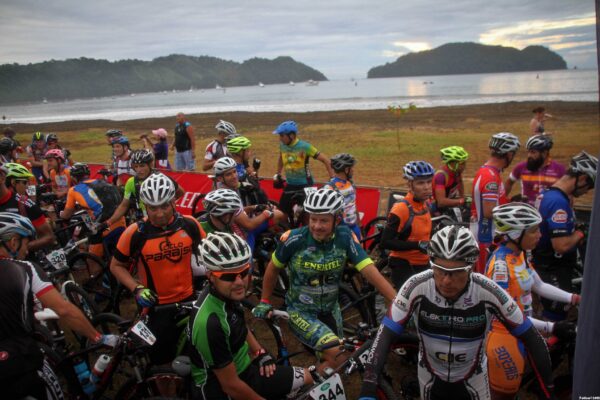 What a shot above before heading out into pain and suffering.  Start Above,  Between its sea-level start and finish, the 161-mile route crosses 5 mountain ranges that force you climb a cumulative 29,000 feet!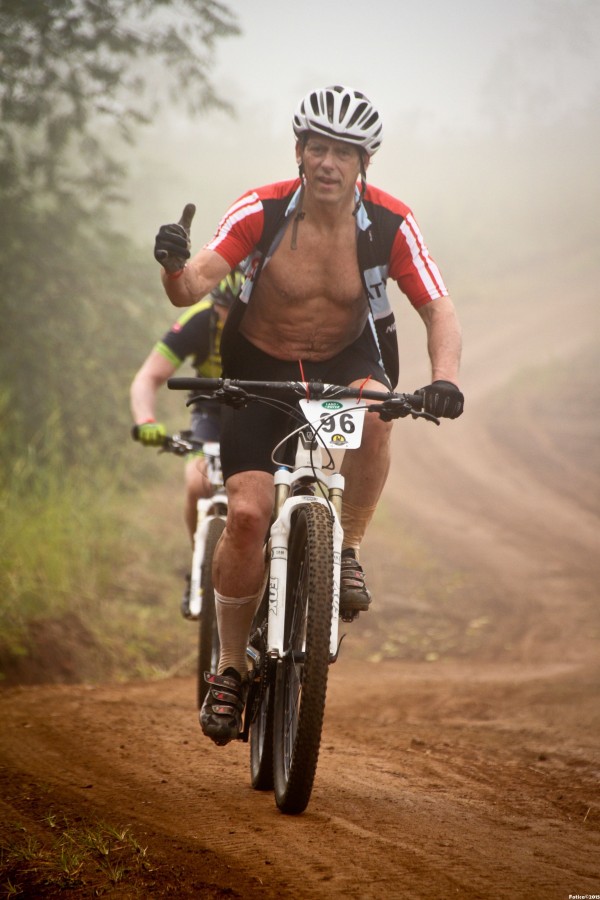 The daunting terrain above is so harsh that half a millennium ago it took Spanish conquistadores led by Juan De Cavallón 20 years to cross the land of Costa Rica from the Pacific to the Caribbean Sea; today, following almost the same trails they blazed, modern-day explorers racing on mountain bikes will do it in 3 days.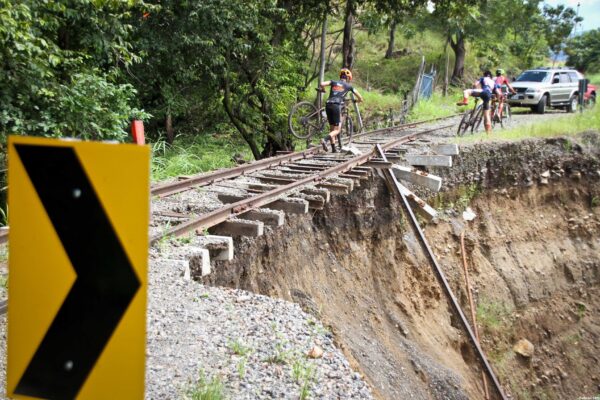 But the legendary difficulty of La Ruta is just one reason why this adventure will take your breath away. Its setting is one of the most special places on earth. Costa Rica has been called "the most biodiverse place on the planet" by National Geographic because it packs a full 5% of the Earth's species of birds, plants and animals onto just 0.01% of the planet's land mass.
Above and below, La Ruta riders get a chance to see and hear many of them as they travel  through nine of the country's twelve different microclimates below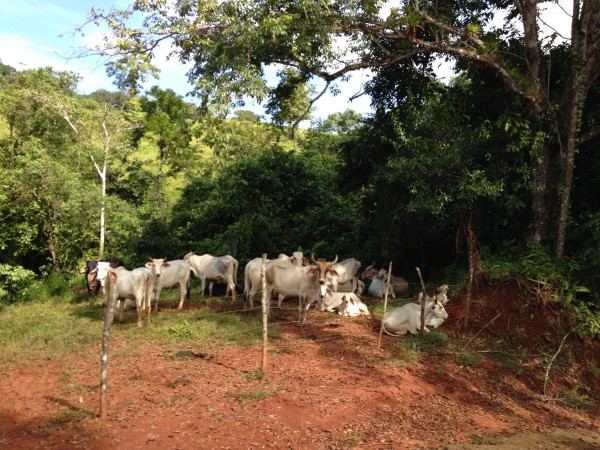 Crossing streams below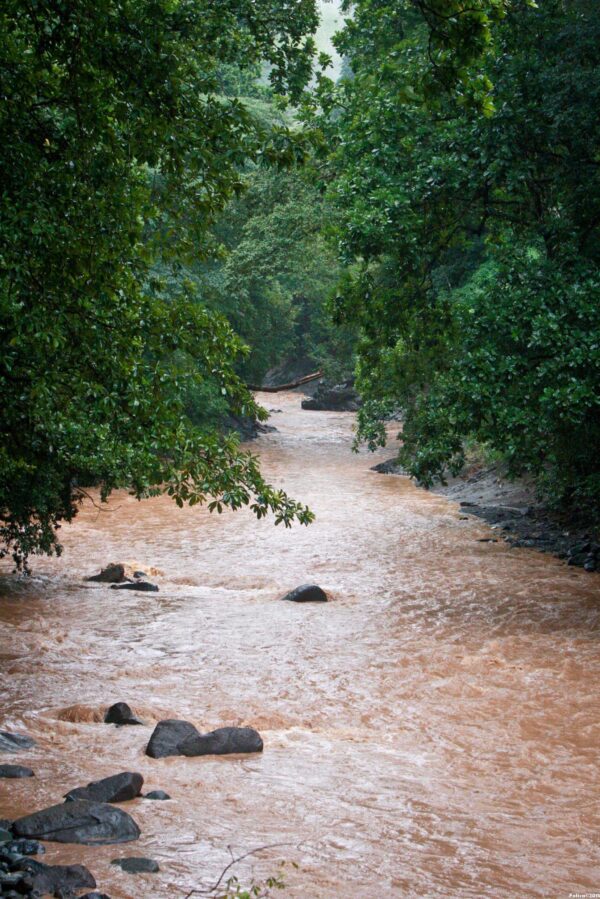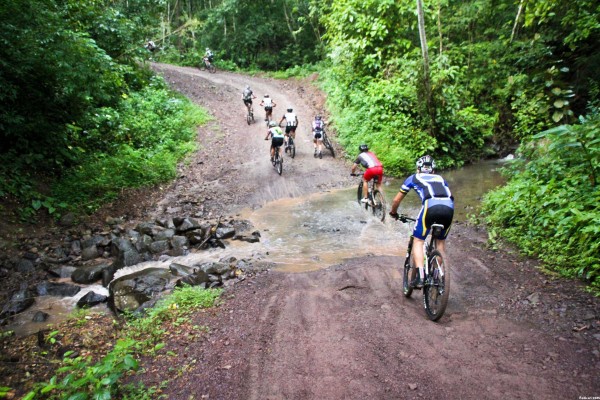 Above  the route snakes through tropical rain forest, 12,000 feet volcanoes, banana plantations and tiny farm towns.  dudes we were crossing streams in which people got washed away .  The second day could be cold in he rain below.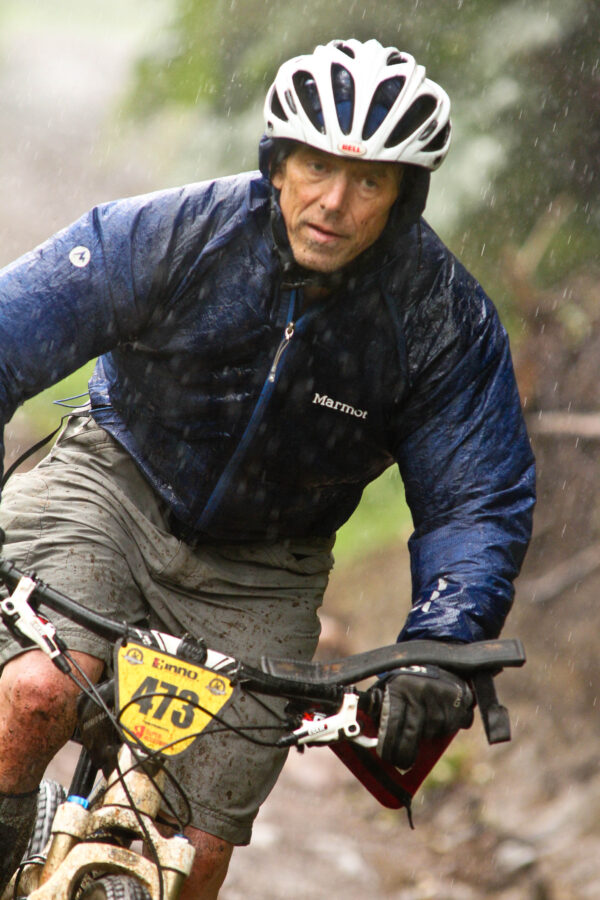 it alternatively drenches you in rain and freezes you in high elevation (2012 above).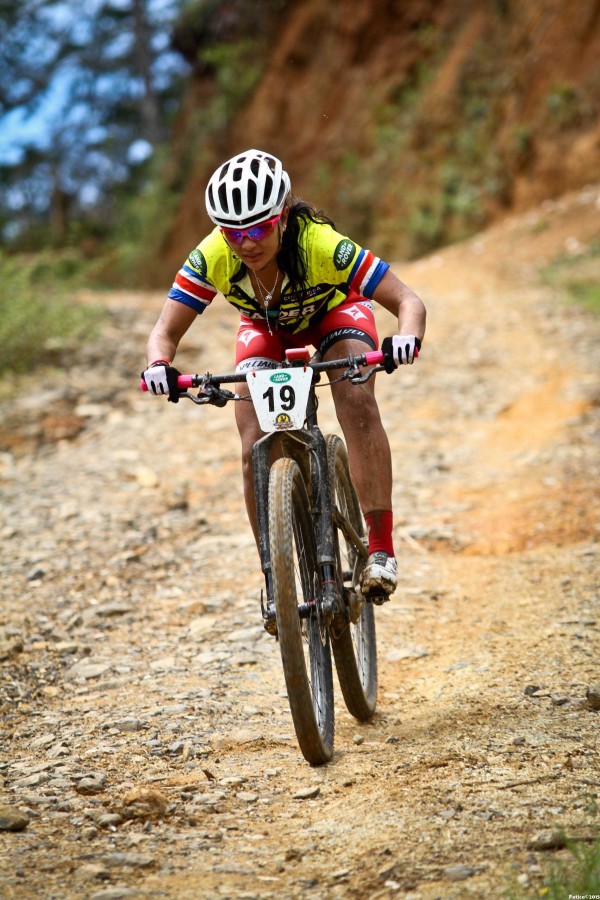 Over every imaginable riding surface— singletrack and fireroad trails, gravel, hard-packed dirt, pavement, thigh-deep mud, sand, volcano ash, and more — the route will have you making endless granny-gear chugs, hike-a-bikes, and white-knuckle descents through and over rain forests, sweltering jungle, steaming volcanoes, breezy coastline, suspended bridges and deep river gorges.
Be forewarned: La Ruta It is not a race for novice mountain bikers. Even professional riders often roll their eyes in disbelief when they recount what they have done. This race is a test of everything you've got — your riding abilities, physical endurance, mental strength and equipment durability.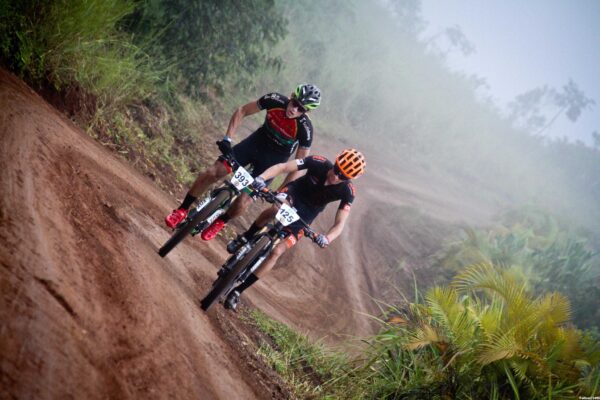 In this struggle of joyful adversity, you may even learn something new about yourself. That's why many who experience the grueling terrain that bedeviled the original Conquisadores nearly five centuries ago often describe it not merely as a "race" —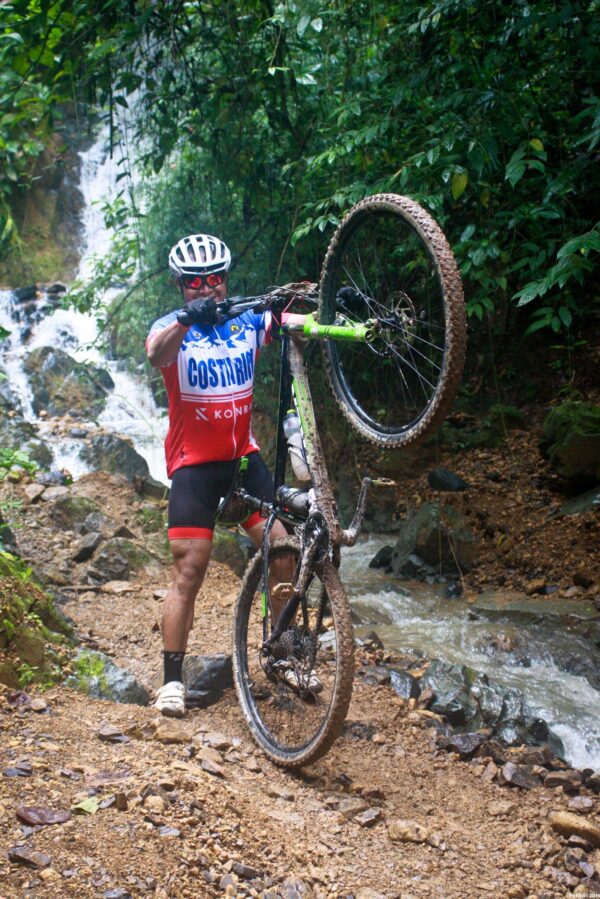 but as personal growth journey and for certain it is that.
DAY 1:  Elevation Gain 12,000 feet:  The legendary Day 1 of La Ruta begins at 6:00AM and ends at 5:45PM, giving racers 11.5 hours to complete the 100km. It won't be easy.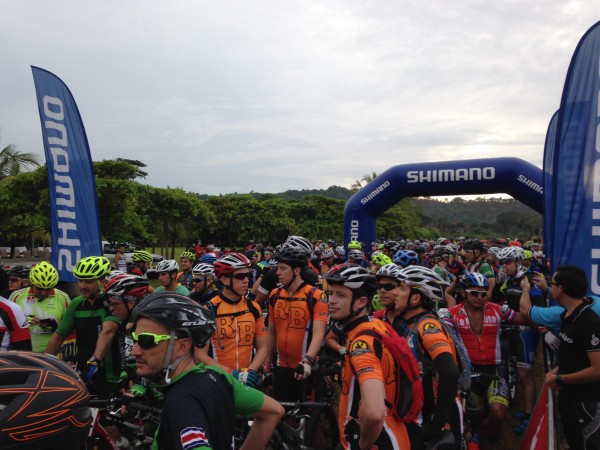 The adventure begins at sea level above , then you will climb mountains that reach up to 12,000 feet. This is why Day 1 is considered the make or break day of La Ruta. Expect all types of terrain, from mud to asphalt to rocky roads. Temperatures will be very high in the valleys (up to 105F) and low in the mountains.
Day 2  Elevation gain 13,800 feet:  Day 2 of La Ruta begins at 5:30 am and gives competitors until 5:30pm to complete the stage. On this day tou will face very steep and rough climbs on asphalt and mud.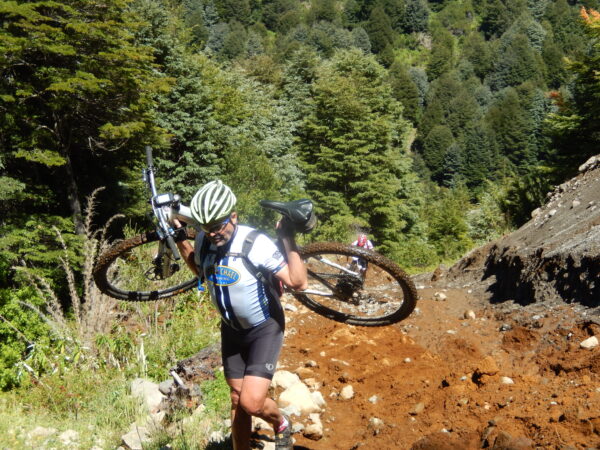 Above there was much carry but the photo is from Trans Andes.  There will be moments where you will have to carry your bike over your shoulders. You will experience very high temperatures, from 26C (72F) and very cold temperatures up to 15C (59F)
Day 3  = Bad ASS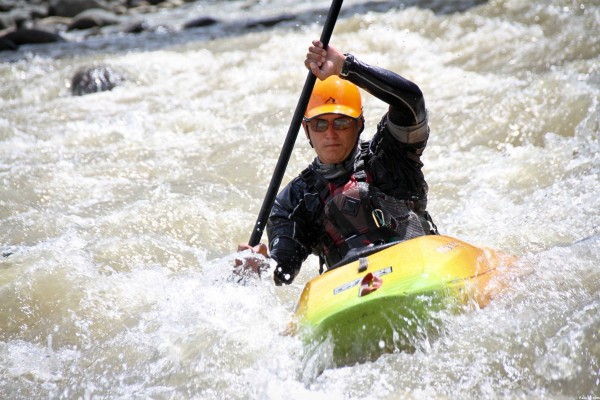 Day 3 start at 3:30 Am for breakfast and we do River Rafting Pecure River = class 4 and rated by National Geographic as the top 10 rivers to raft in the world . Photos of river rafting at end , I did it and recommend it!!1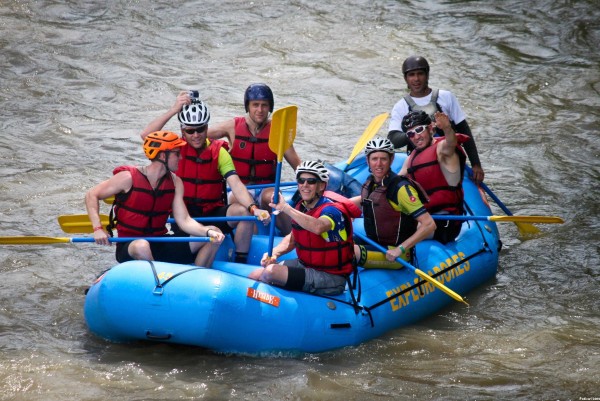 Day 3 of La Ruta 2015 has the option of rafting in the Pacuare River. If you decide to take on the rafting adventure, you will begin the stage at Tres Equis in Turrialba and start biking from Siquirres. The stretch from Siquirres to Playa Bonita will have no climbing and will be mostly on gravel roads and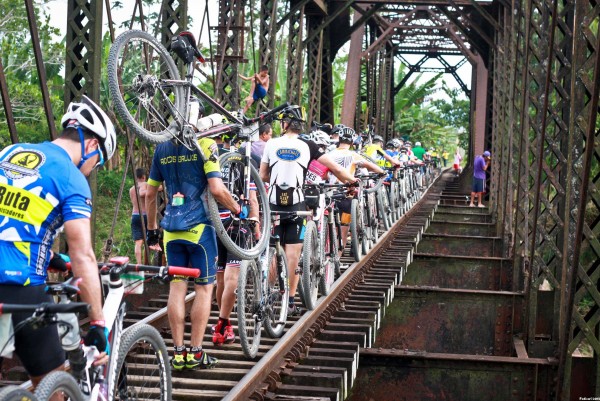 crossing railroad bridges with no safety nets above .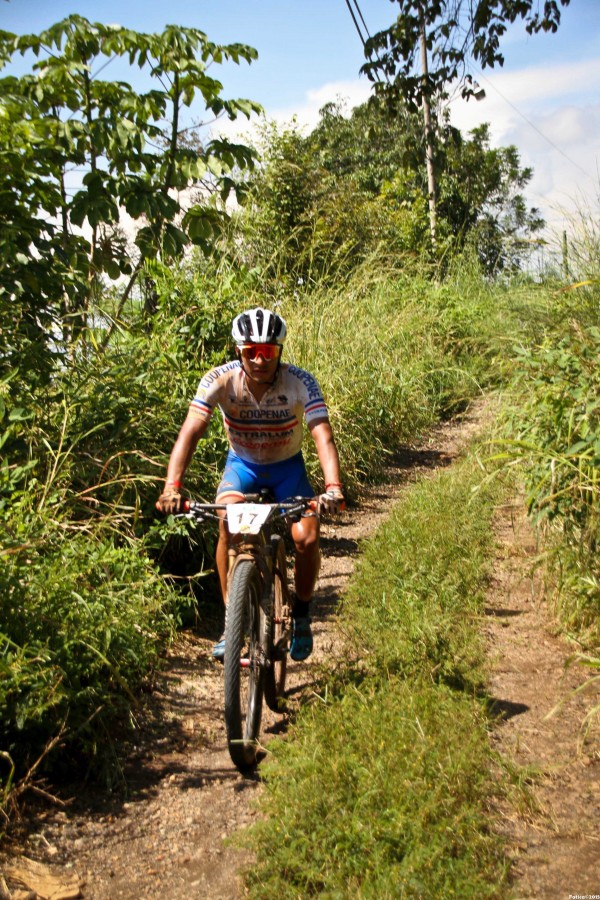 You will experience very high temperatures with high degrees of humidity ( dude it was hot and humid 95 degrees). It is very important to keep hydrated and keep your body temperature in check. The finish below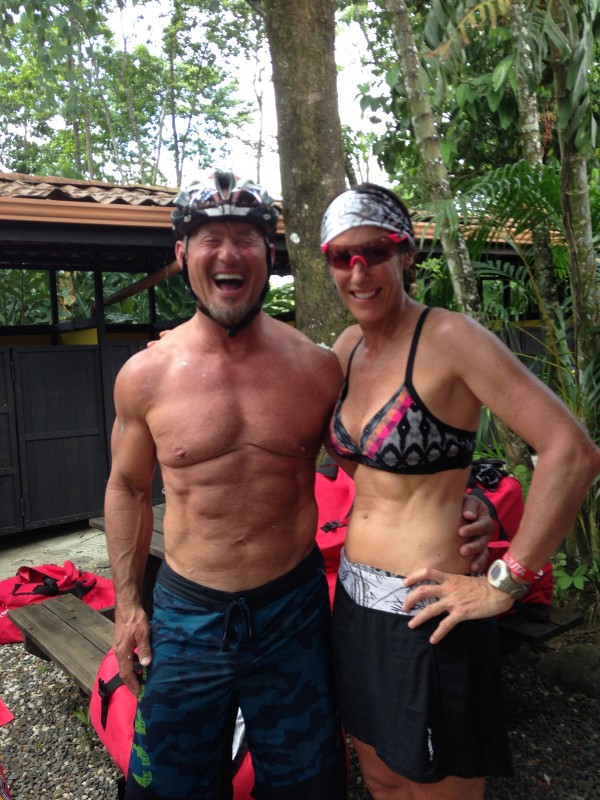 The finish Patti and Al above Mark and Kathy below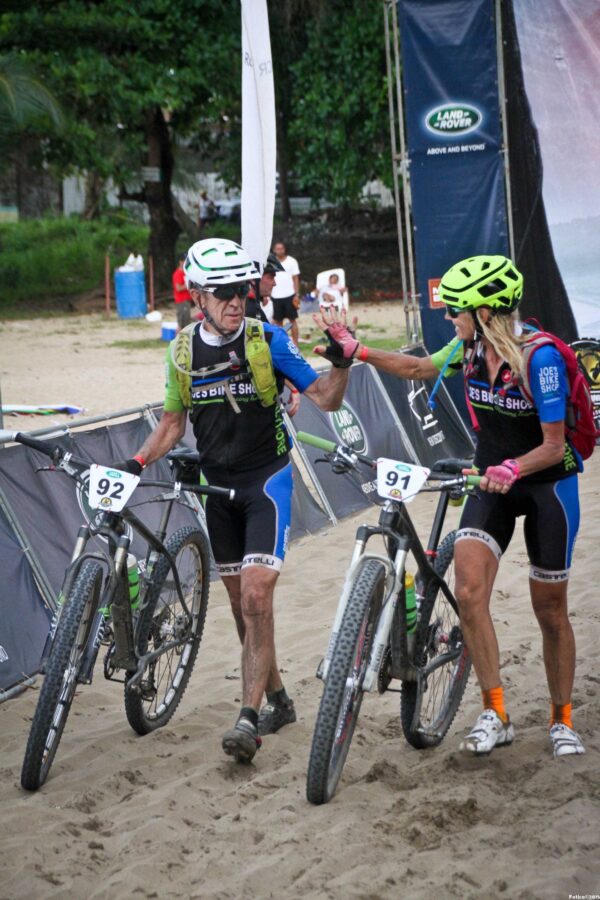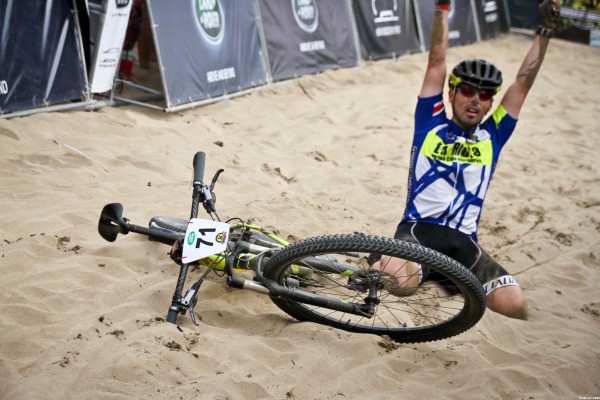 The finish above and other photos below.  Ted below kicking ass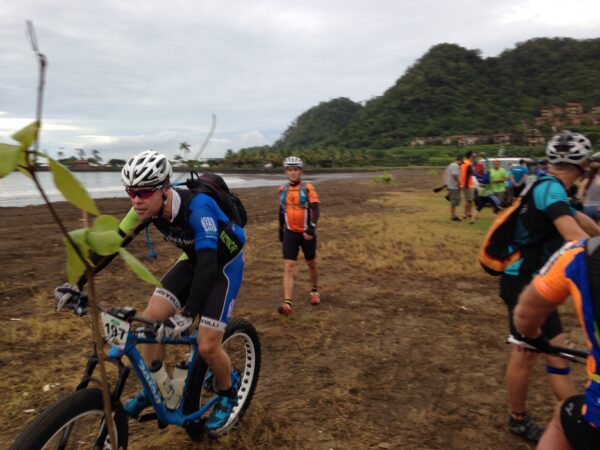 River Rafting scenes below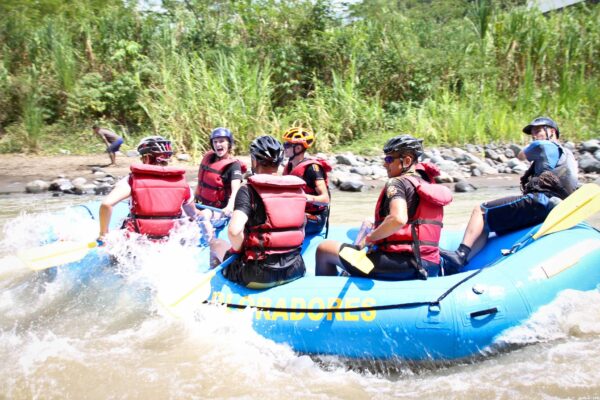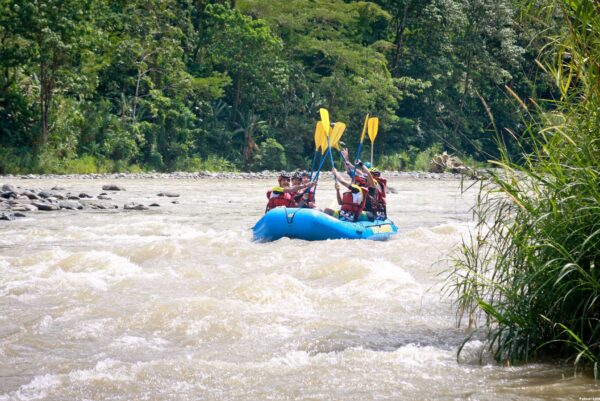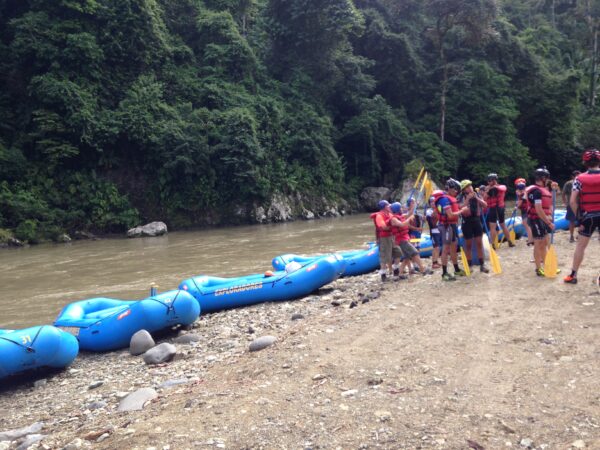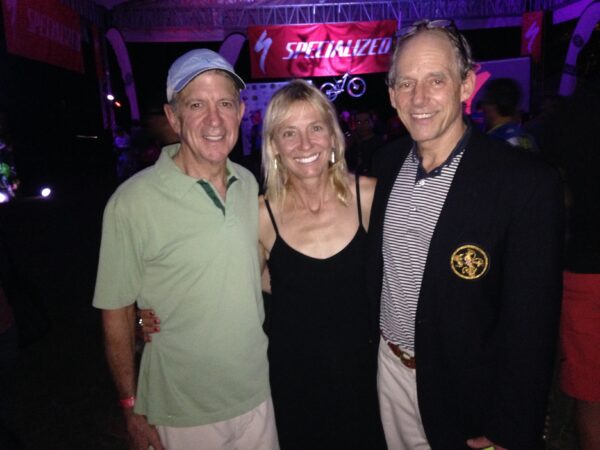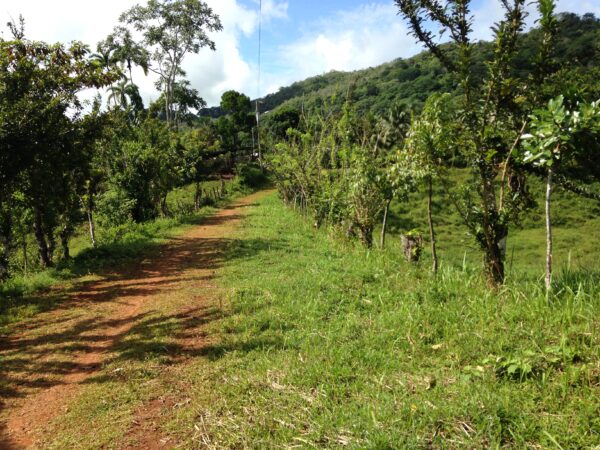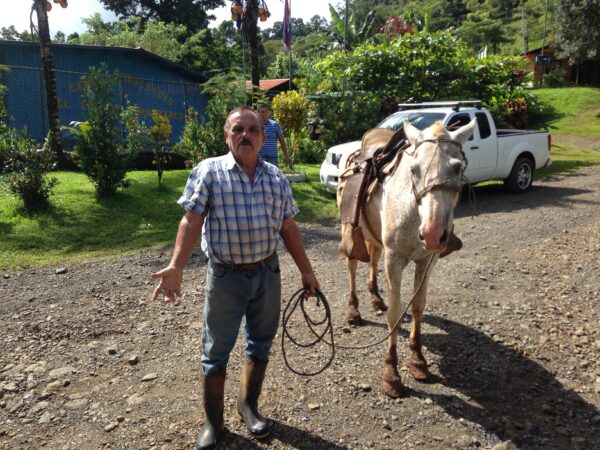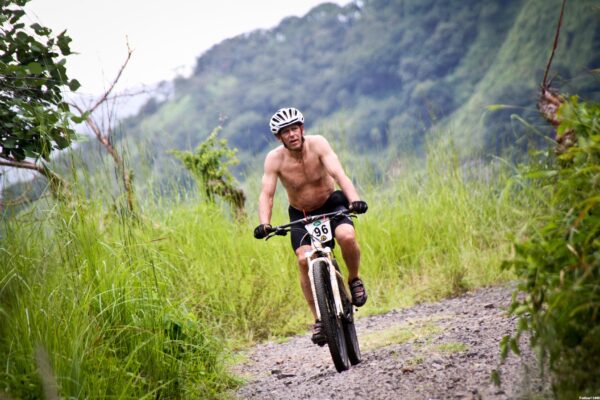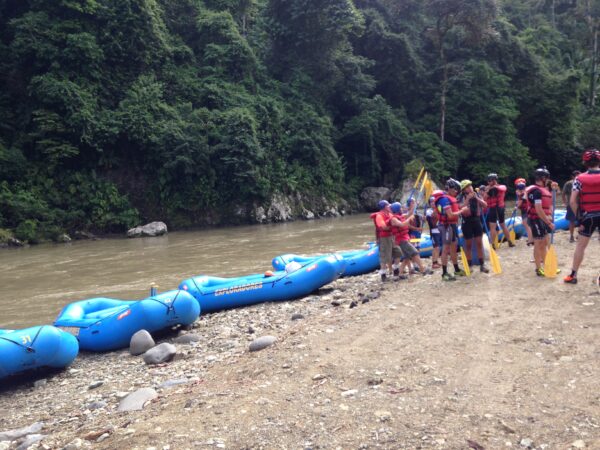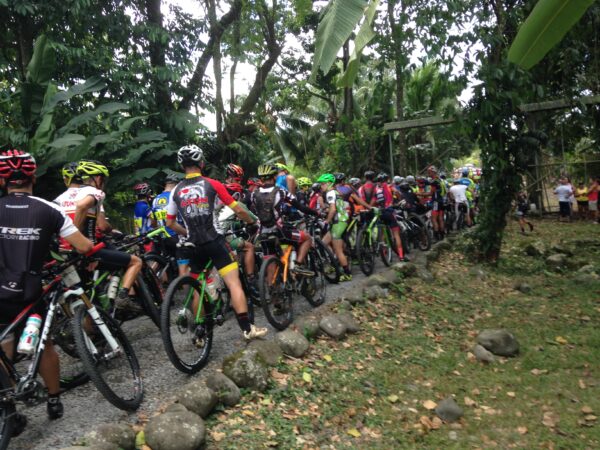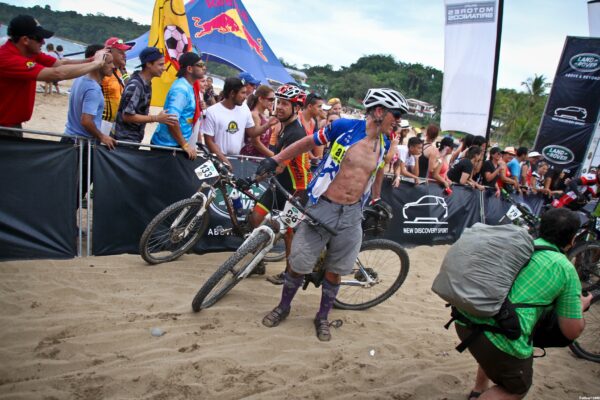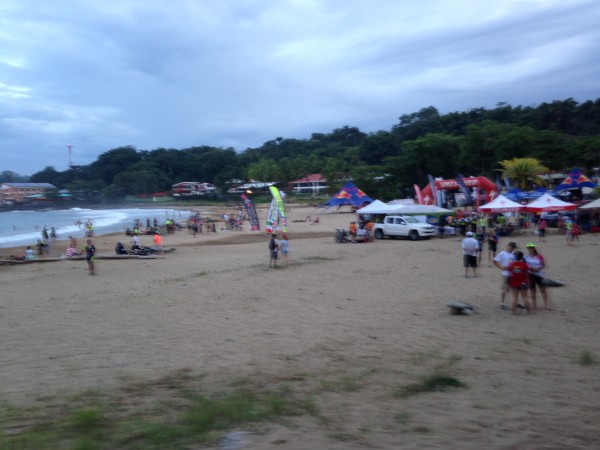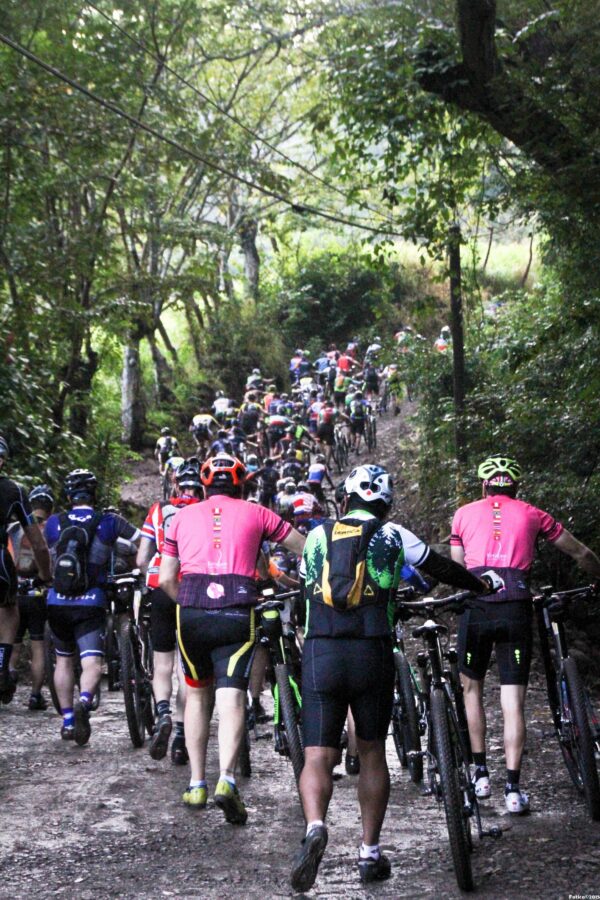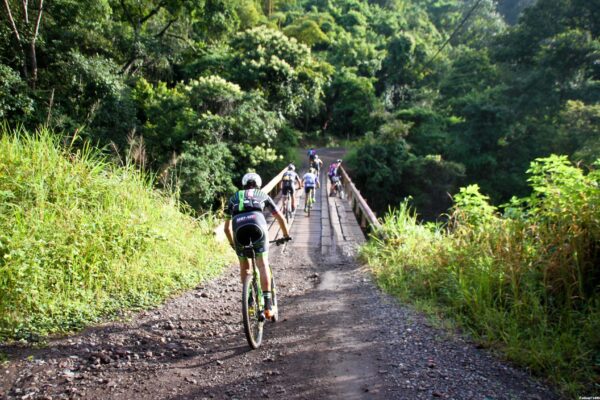 The Hotels were awesome.  Marriott El Sueno -Jaco, Holiday Inn and Hyatt in San Jose