This was a bike trip through 5 Balkan countries provided by Mountain Travel SOBEK and exceeded our expectations.  Awesome shot below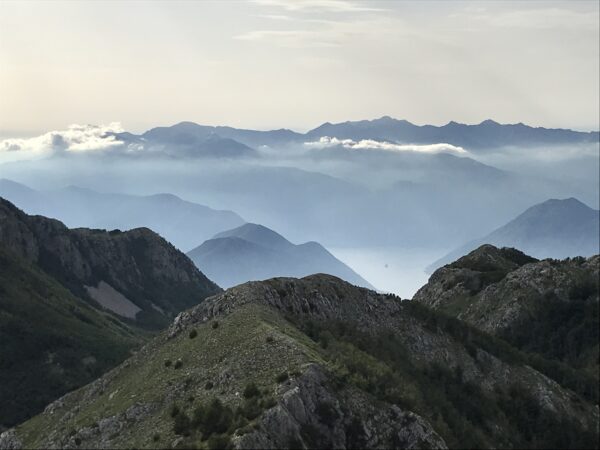 We started in Macedonia and then rode to Albania.  The day we left Macedonia and arrived Albania we started on Orhid lake .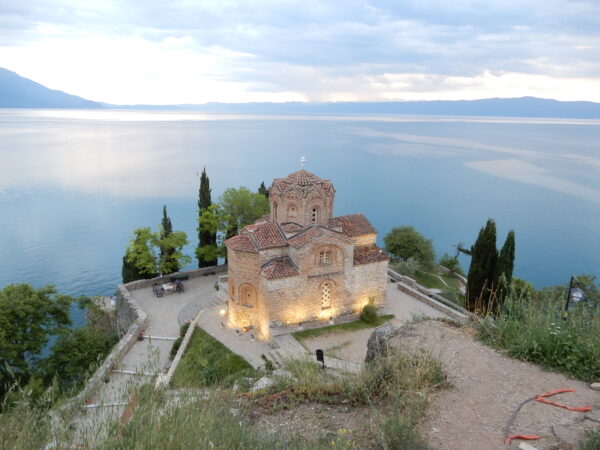 Orhid Lake – above, a UNESCO site which is one of the deepest and oldest lakes in Europe.   
We left Orhid lake early in the morning cycling along the shores of the lake and past the Presential Villa of Tito and then visited the Naum Monastary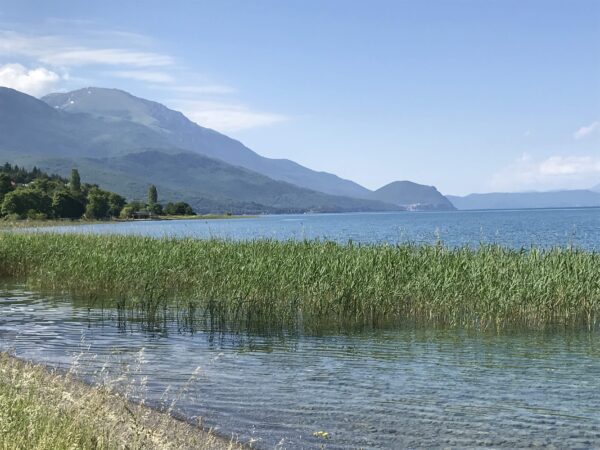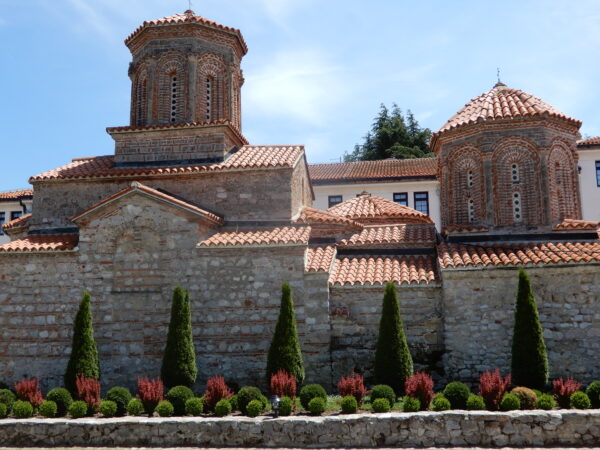 We visited the "bay of Bones" a UNESCO archeological site in which humans inhabited this site going back a few thousand of years.  Then we had a great lunch and boat excursion through pristine waters before  we cycled acrosss the border into Albania from Macedonia into a small fishing village of Korce.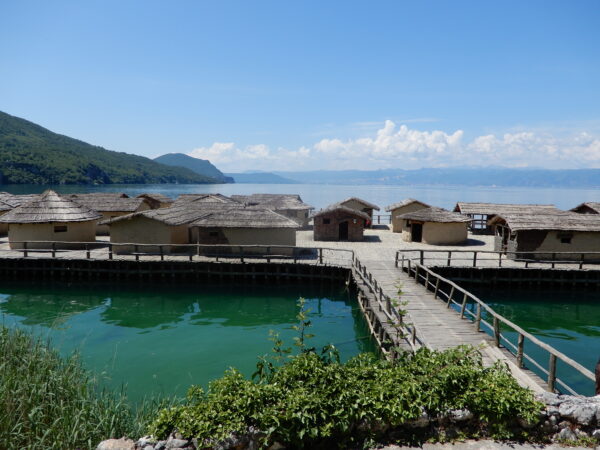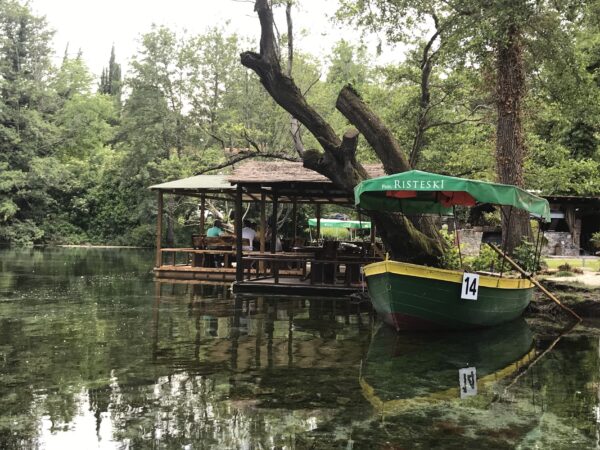 The next morning we rode huge hills all along the border of Greece Various shots along the way passing goat and sheep herds and  Mosques with incredible Minarets along.  the way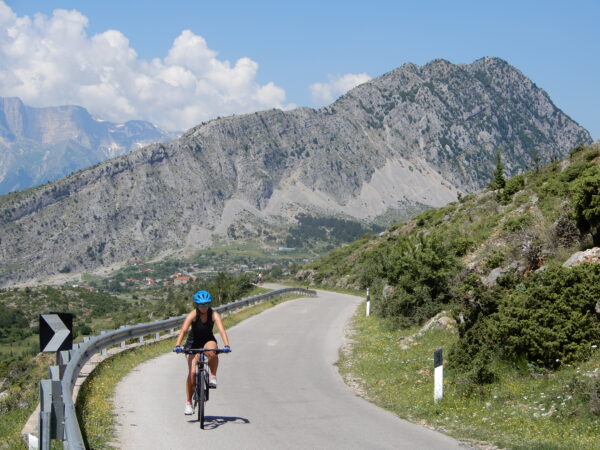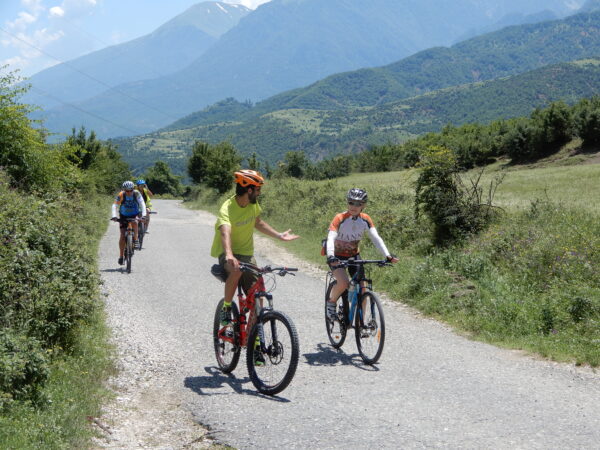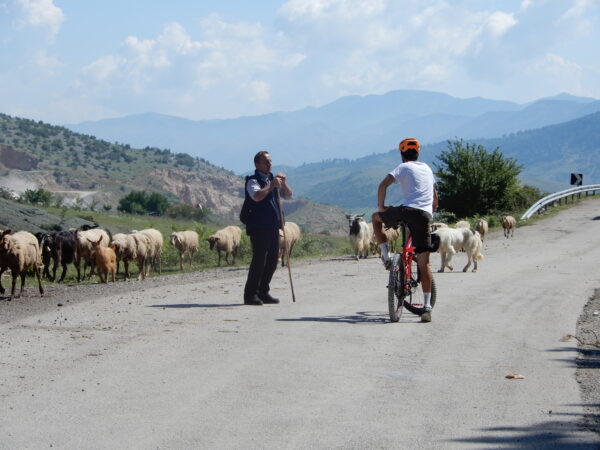 Incredible mosque and minarets below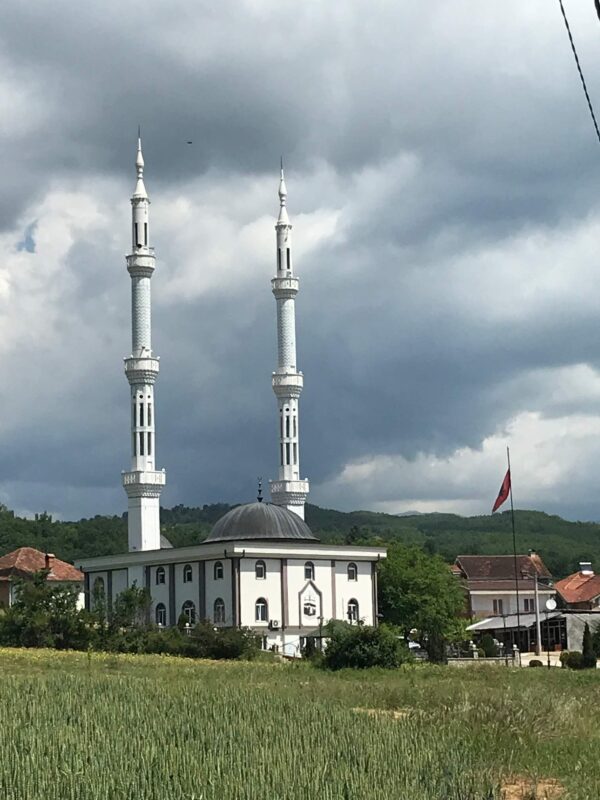 Riding along high mountain passes below and we found the oldest crossing into Greece an old foot bridge crossing a river below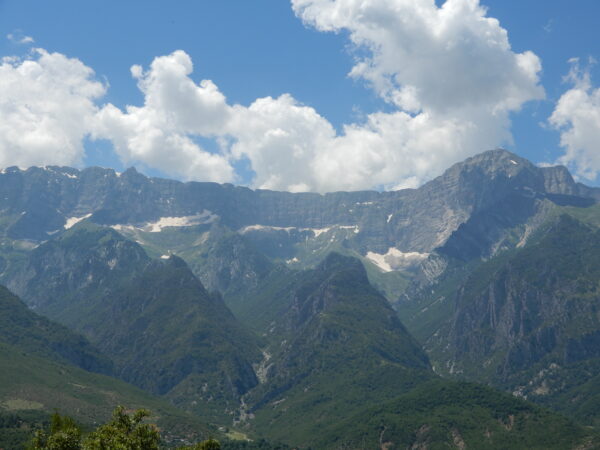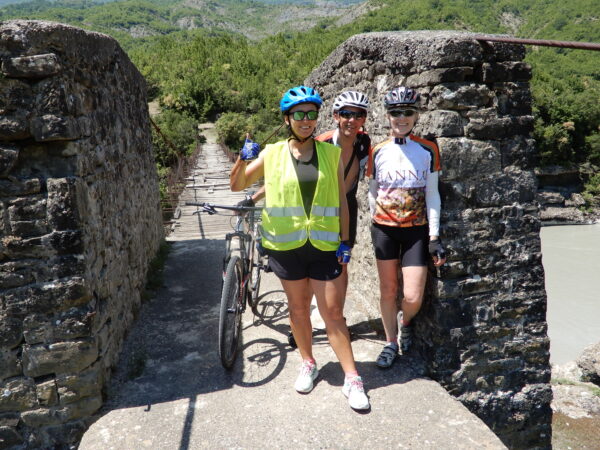 The oldest bridge crossing into Greece above and then we rode into another UNESCO site a town by the name of Gjirokaster and had a great hotel with a very old Ottoman vital believed to be the second oldest in the Balkans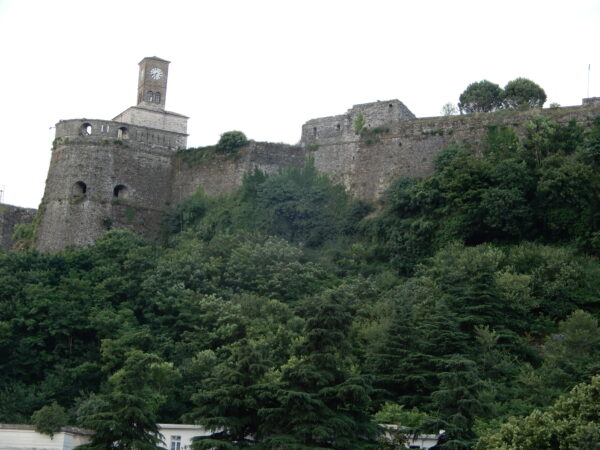 From here we rode to Tirana stopping at these great hot spring and getting our faces painted,
We rode to the capital of Albania where we spent the night  after walking around town and viewing it great sites like the citadel above and below and then headed into Montenegro so go to that page for more information . Various below