This was part of a 350 mile, 5 country 5 UNESCO site bike ride through the Balkans.  It was provided by Moutain Travel SOBEK and they exceeded our expectations with their delivery of great hopes, great riding and focus on safety.   
After we crossed the lake of Kotar1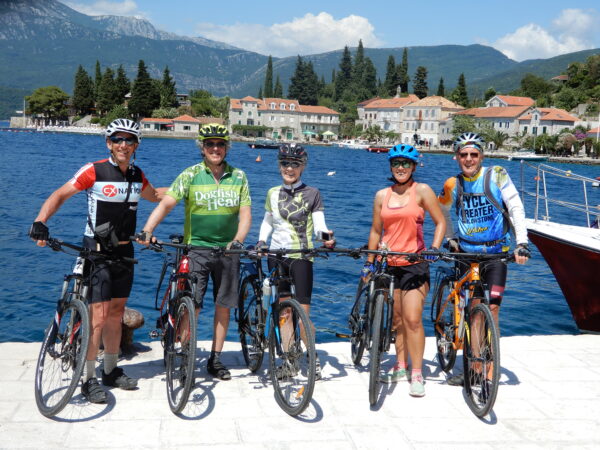 We rode the back rods to a bee keepers place of business.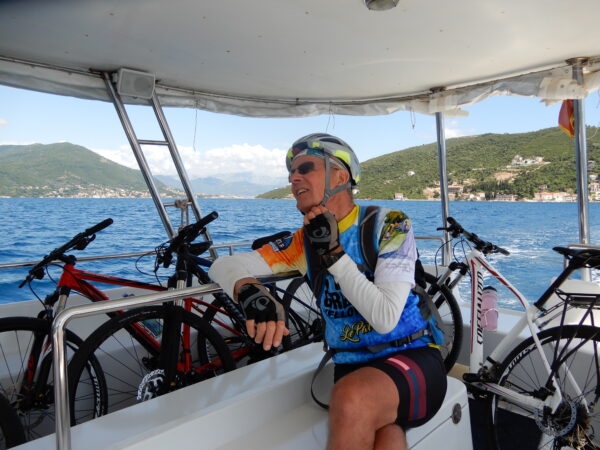 It was hilly getting there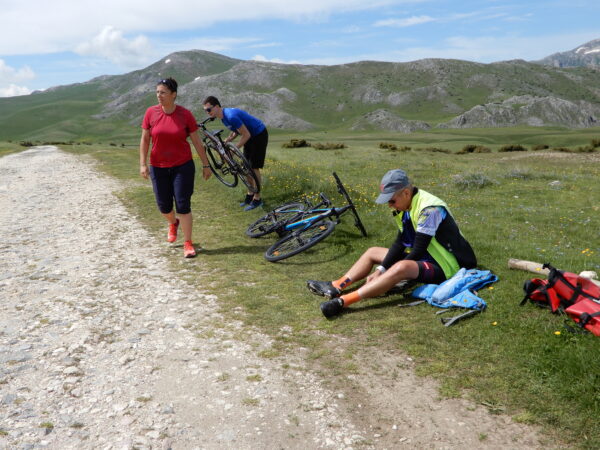 We rode the "back roads of Bosnia and visited a bee keeper and sampled the product .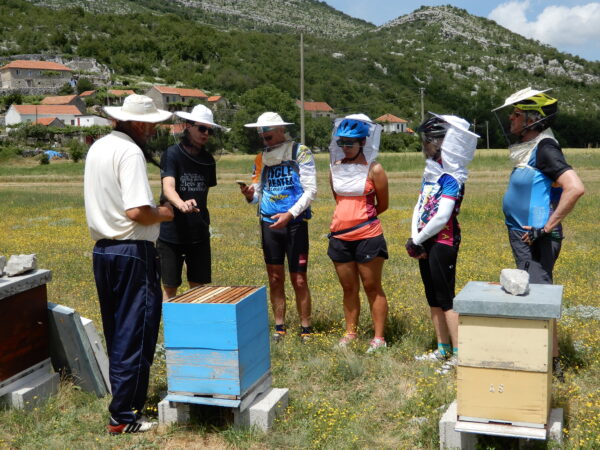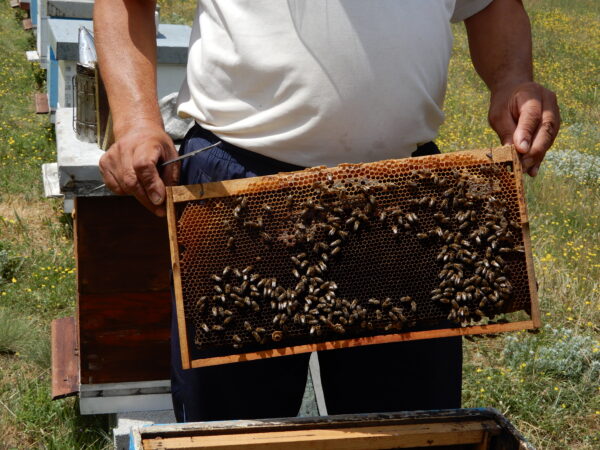 Meditating so I would not get stung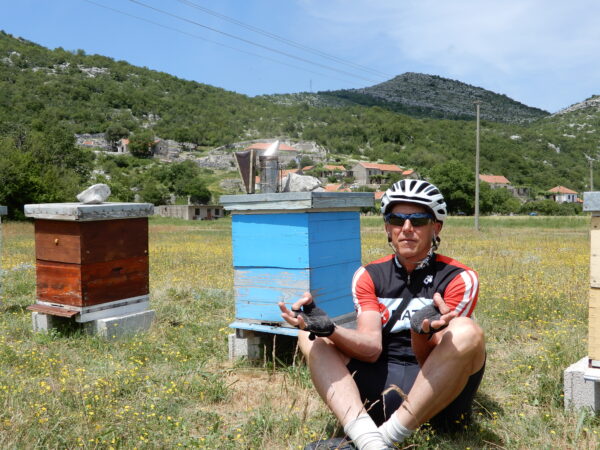 And then tasting the product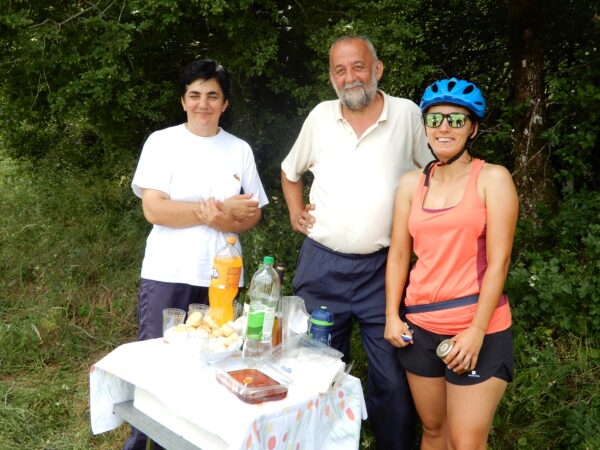 That afternoon we visited a winery
And then the next day we crossed into Croatia where we saw incredible sites like below It was hilly getting there and then we rode into Trebinje seeing some incredible old bridges "Mirror Image of Life"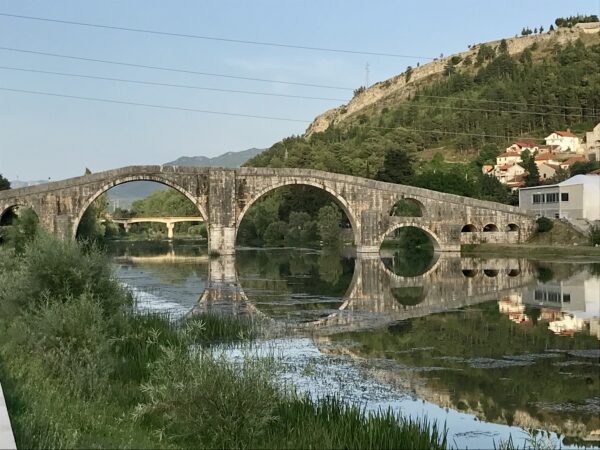 We also visited a winery below