Hike the HAUTE ROUTE with
Mountain Travel SOBEK
We went with one of the finest service companies in the World, Mountain Travel SOBEK.  The HAUTE route is a challenging hike starting in Chamonix and ending in  Zermatt.  Haute route, 120 miles of mountainous terrine with elevations ranging between 5,500 feet and 10,000 feet.  A very cool trek from chamonix France to Zermat Swiss.  Beautiful mountain flowers carpeted the steep hillsides of gargantuan  mountains that rose to the sun.  large pines and rhododendrons cover the hills in a shroud of verdant green.  The  nice quality boutique hotels offered a safe refuge and showers from the long days hike of 5-8 hours.  We shared champagne, wine with air dried beef, prosciutto, smoked salmon and or European dishes with the finest friends from all over the United states.  Truly a wonderful trip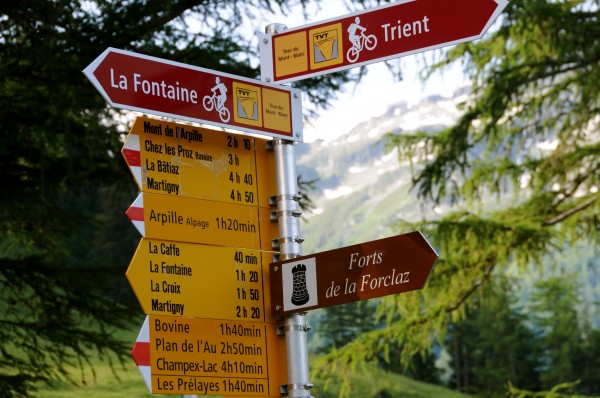 The classic Haute Route is epic, it traverses the heart of the Alps with no less than 10 passes in about 12 days—taking you from the foot of Mont Blanc in France to the Matterhorn in Switzerland through some of the most beautiful and pristine vistas and forests and environment in the world. Below is a video from day one
http://www.youtube.com/my_videos_edit?ns=1&video_id=Vw8pGCBBwyw&feature=vm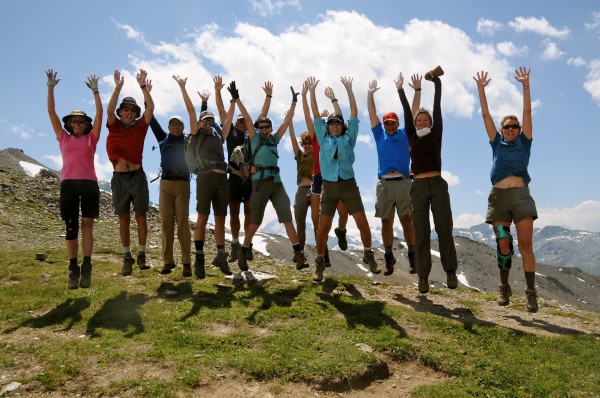 We also had the opportunity to soak the atmosphere of small Swiss towns and boutique Swiss chalets hotels that were covered in blooming multi colorful flowers.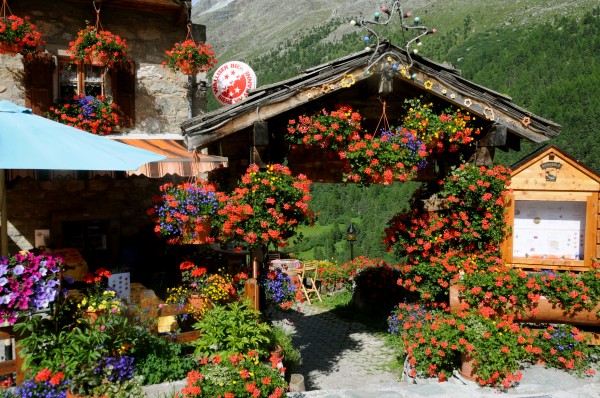 This is a spectacular and demanding summer hike: a strenuous high-level traverse in the French and Swiss Alps, walking from Chamonix in France to Zermatt in Switzerland. I would recommend it.
The route traverses below the summits of ten out of the twelve of the highest peaks in the Alps, and crosses several high passes. The highest pass is at 2964m (10,000ft). This is a world of glaciers and towering, snow-capped peaks. The route also meanders through green alpine valleys with flower-covered meadows and picture-book villages.  A trek of contrasts.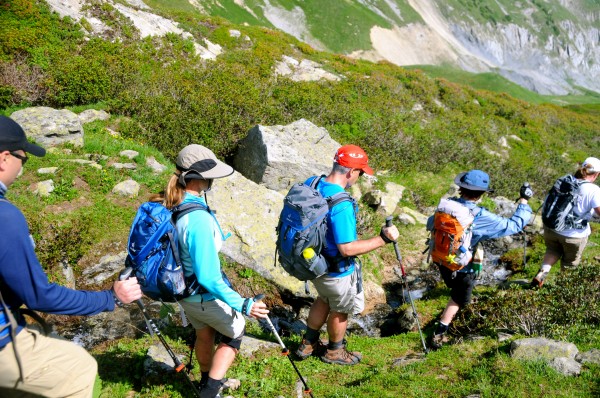 The route passes through the centre of both the French and Swiss Alps: two distinct cultural regions with different languages and architecture. This is a remote trek and we slept in a mountain huts and small Swiss hotels to catch up on those hot showers and dine on fine cuisine. We ended in Zermatt which is probably one of the most beautiful alpine villages in the world. Nestled just beneath the famous East face of the Matterhorn, the village is at 1600m (5,000 ft).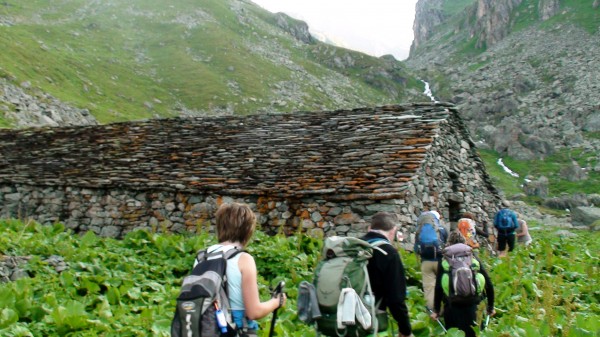 So on to the climb: On the climb, on the high passes, we saw eagles soar around cliffs and over the glaciers. Speaking of glaciers, they are omnipresent in the Chamonix valley and contribute to the outstanding beauty of the site. Since time memorial, these ice giants have inspired fear and admiration These majestic glaciers are separated by large forests and crowned by huge granite boulders and rock, sculptured in the form of huge obelisks and interspersed with snow and ice.  They represent one of the greatest and most remarkable spectacles that one could possibly imagine, and think we had the opportunity to hike in, around and over the living, breathing and moving ice flows.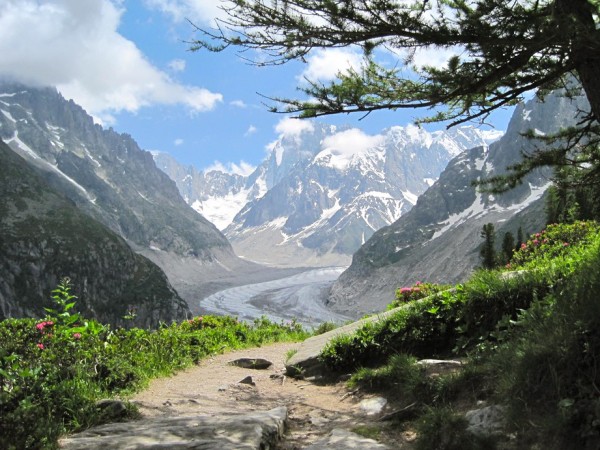 From our hotel windows, we were overwhelmed by the Mont-Blanc glacier.  All of the glaciers are moving downhill and the moan and groan as they move forward.  One day we took a trip to a  Montenvers-Mer de Glace cog railway and then went in a cave, very cool thing to do.  In the cave is an ice grotto that enabled me to go into the heart of the glacier where I saw astounding colors of the ice, beautiful carvings and sculptures.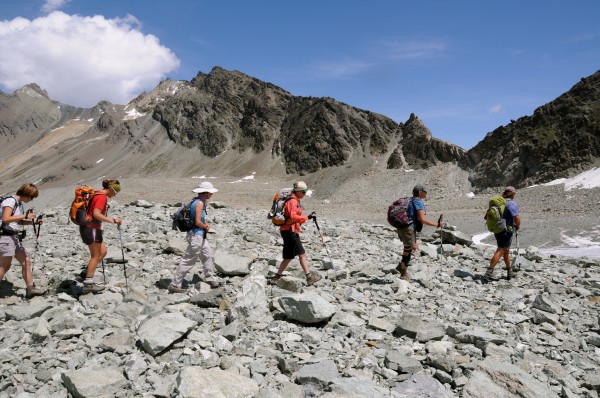 During our climbs  we saw Ibex leaping with their young from ledges to alcoves, their horns stretching from here to eternity and back and listened to the whistling marmots squelch, warning the other others of our approach.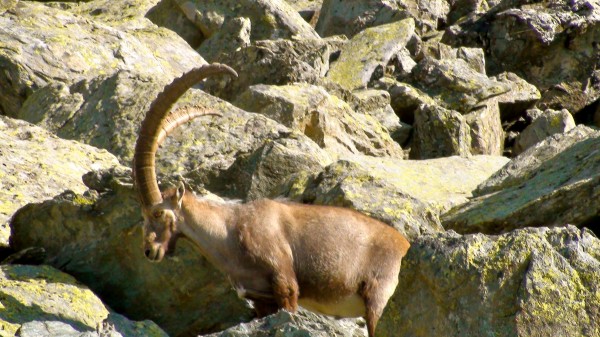 We walked through colorful high mountain meadows, summer home to the cows that graze peacefully by the cascading torrent of small streams and all the while we feasted our eyes on sweeping mountain vistas and moving glaciers that crept ever so slowly forward.  All of this reminded me of "The Sound of Music" the views made me feel like I was in Heaven.
As we hiked with our newfound friends we shared many travel stories or sang songs that reenergizing ourselves.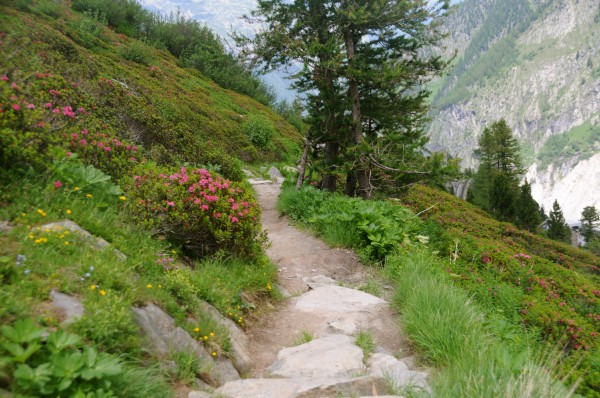 Normally we rolled into a small Swiss town in the late afternoon and stayed in a small boutique Swiss hotel perched on the sides of these massive Mountains while enjoying a good beer or two or three. The beer was a welcome relief after so many hours of hiking.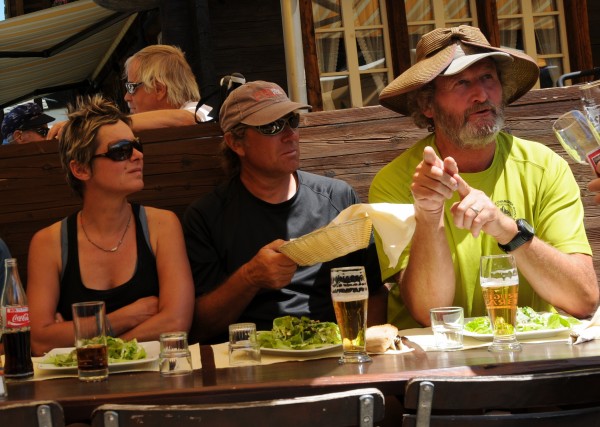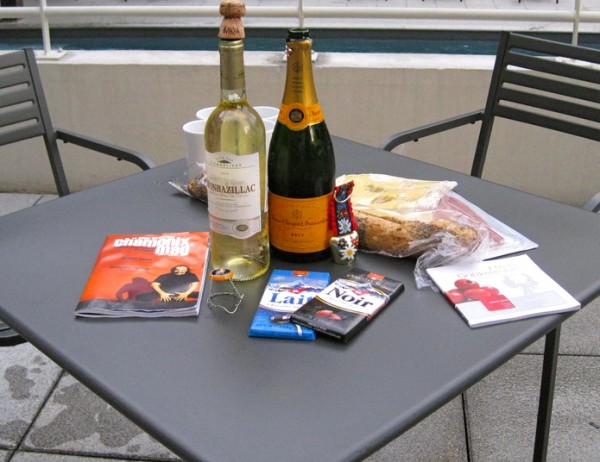 On a bench in front of a mountain hut or from our warm and cozy room with binoculars we followed the Ibex, chamois, cows at play or just looked out over the vistas. This incredible hike required a good level of fitness but Mt Travel SOBEK made it so much fun because we only had to carry day packs > All of our luggage followed us by bus –thank you Mountain Travel SOBEK.
For two nights we stayed in alpine huts.  This was a highlight for us and it snowed this one day as we arrived in the hut after hiking for over 8 hours.  The hut was situated on a high mountain lake that reflected in perfect harmony the surrounding mountains.  It was God's creation and I felt in awe in this most precious place, I am grateful to God for this trip and to be with these people.
Our trip was as follows
Day 1 : We landed in the beautiful city of Geneva were met by our transfer service being shuttle to the ski resort town of Chamonix in the shadow of Mont Blanc.  Chamonix and its valley are dominated by the Mont Blanc chain to the south and the Aiguilles Rouges (red peaks) to the north. The valley is of glacial origin and measures 17 km,. The town centre is situated at an altitude of 1035 meters,  There is a beautiful river that flows through the center of town and flows a distance of 107 km through the Chamonix valley and on down to Geneva where it joins the Rhone. The resident population of Chamonix is approximately 10,000 inhabitants.  Chamonix is twinned with Aspen one of my favorite towns in the world.
Day 2 : Chamonix – We did a local hike by taking a funicular to start the day hiking with about 3500 feet of with panoramic views of the Mont Blanc massif. On Day 3 we hiked From the village of Tour, hike through alpine forests to Col de Balme (6,999′) and Switzerland, and past Trient Glacier.  On Day 4, we Hiked a classic, challenging alpine mountain pass: Fenêtre d'Arpette (Arpette's window) (8,760′) with spectacular glacier views,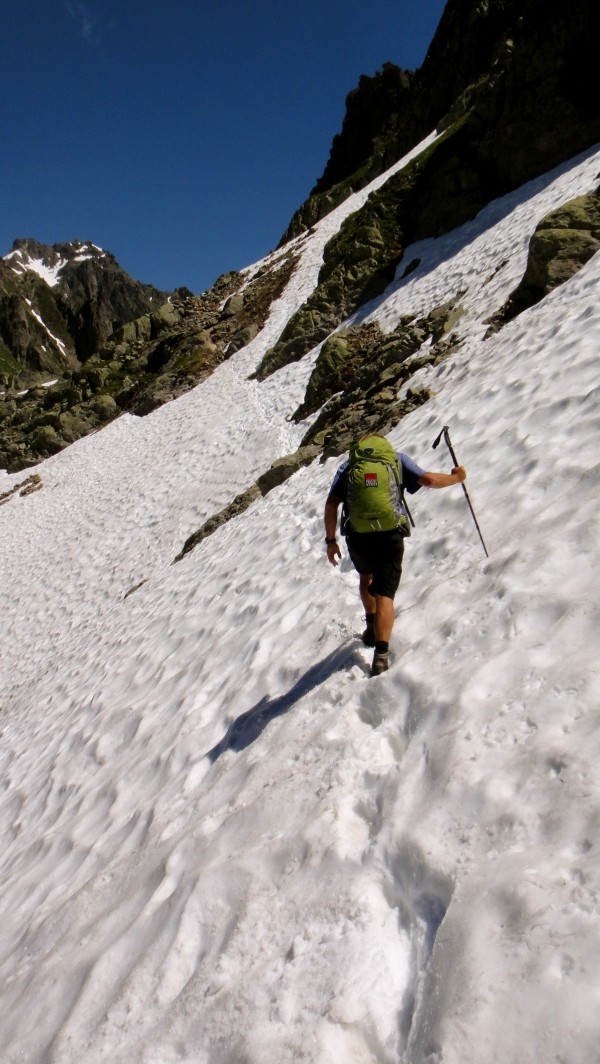 and descend to the village of Champex (4,890′) where we transfer to Verbier for the night.
Verbier offers some amazing views. In the shadow of Mont Blanc and the Grand Combin, it is located at the heart of one of the biggest ski areas in the Alps: Les 4 Vallées. The resort offers a wide range of accommodation in a protected setting, with all the charm of a traditional village and its wooden chalets. It caters for all tastes, from action-packed holidays to relaxation, not forgetting shopping. Après-ski is an institution here and you will be spoiled for choice of places to end your day on the slopes. Fine dining enthusiasts can choose from a wide range of options, including award-winning restaurants. 

Do you like fun-packed evenings? Then Verbier is the place for you! With its wide selection of bars and nightclubs on the slopes and in the resort.  It is the most cosmopolitan resort.  Again, Colourful and rolling landscapes await us in a natural setting.  On Day 5 : Verbier – Cabane de Louvie
Starting from the village of Verbier (4,950′), head up a mountain valley to Col Termin (8,740′), keeping an eye out for chamois antelope and ibex. Descend to Lac Louvie (7,300′) for overnight in a refuge. Day 6 we had a big hiking day that covered two passes: the Louvie (9,640′) and Prafleuri (9,785′). We'll crossed a large glacial area by fording streams, hiking in snow, and walking the glacier, with some scrambling. Day 7 : The Arolla
Hike across rocky, glacial terrain and scree and boulder fields to Arolla (6,600′), crossing several passes en route (the highest is at 9,785′).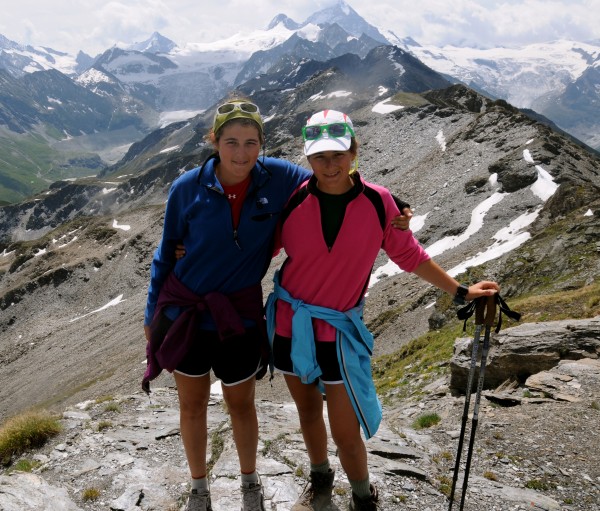 On day 8 below
we crossed the Col de Torrent (9,577′), enjoying the spectacular backdrop of a range of mountains called the Dent Blanche and many turquoise lakes. Descend to the picturesque village of (5,300′) in the Valais canton.
Day 9 we hiked steeply through forests of thick larch trees, heather, and blueberries to the Forcletta Pass (9,480′) with views of the famed Matterhorn (14,782′).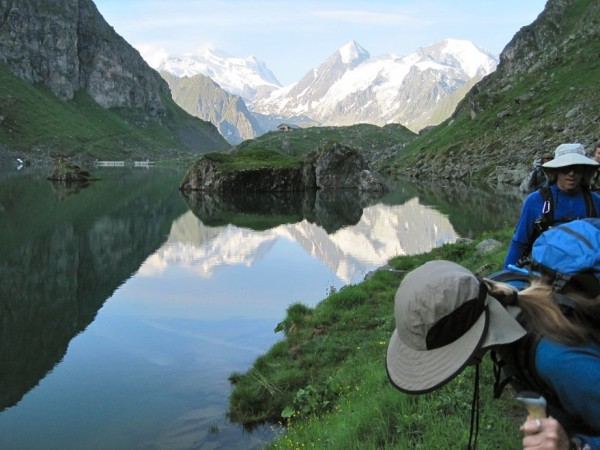 Continue to the summer hamlet of Gruben (5,976′). On day 10 we pushed onward our last major pass of the trek, with its panorama of 14,000-foot peaks. Steep 3,000-foot descent to the cable car station, where we caught a ride to St. Niklaus and Transfered to Zermatt at the foot of the Matterhorn.