We traveled to Arista in Northern Greece near the Albanian border. Town of Arista is a small village located in the Zagori municipal district in or near the National Park of Vikos. The area is filled with alpine meadows, huge mountains, forests, rivers and wildlife and is about 32,000 acres . This was an active vacation with biking, rafting, hiking, fly-fishing  and horseback riding.   We stayed in the Arista Mountain Resort and is was special due to the fine qualities and amenities of the hotel: indoor pool, sauna, reading rooms and quality or rooms as well as fine dinning in a beautiful setting near the small village as well as  the many activities provided. The hotel is designated by National Geographic as a "Unique Lodge of the World". It was here we went: biking, hiking, river rafting, fly fishing and horseback riding.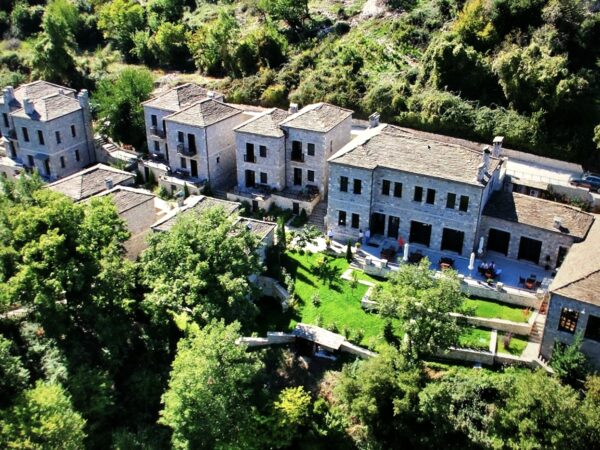 It has an indoor pool and sauna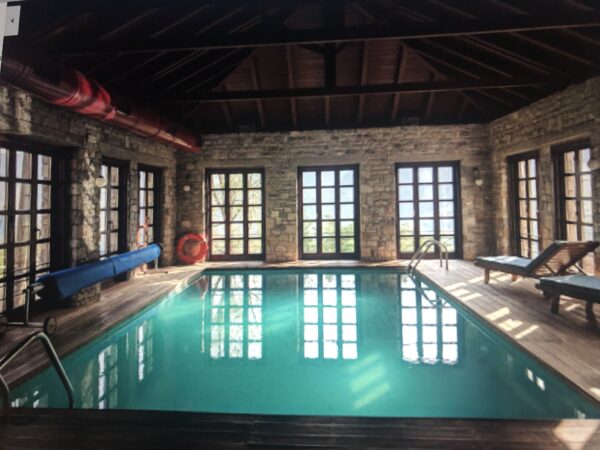 a nice restaurant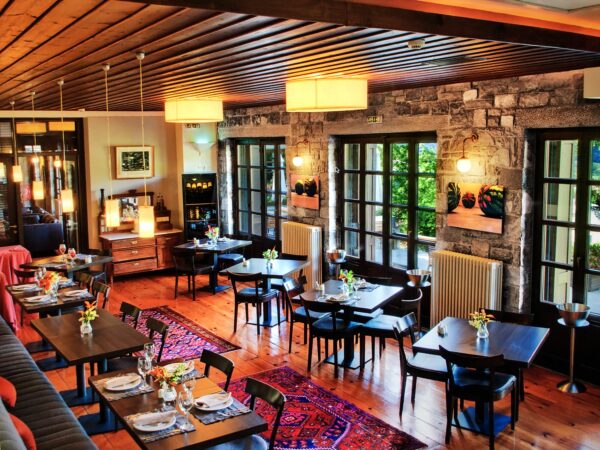 fine dinning on the patio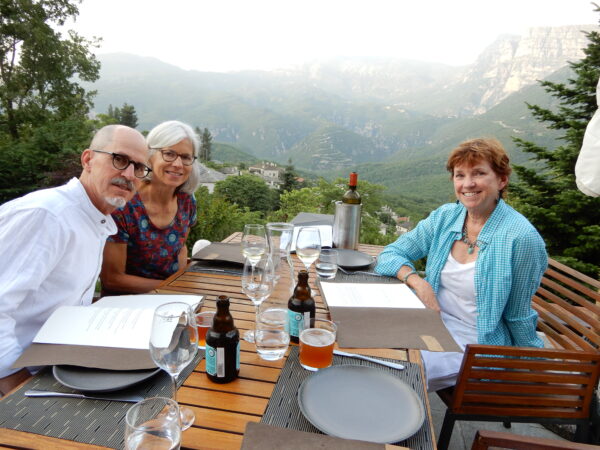 incredible views from the stone patio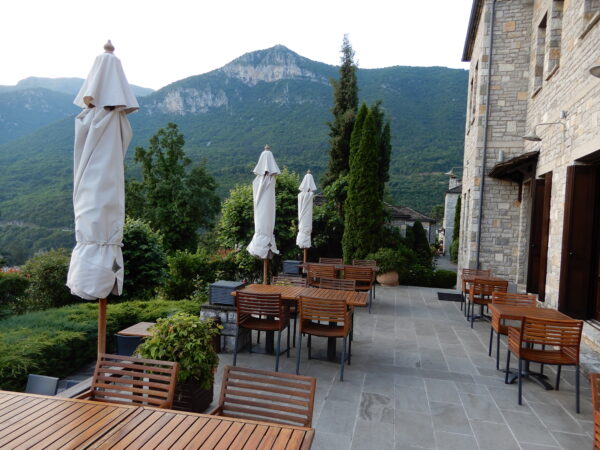 and a 5 minute walk to the village that also had fine dinning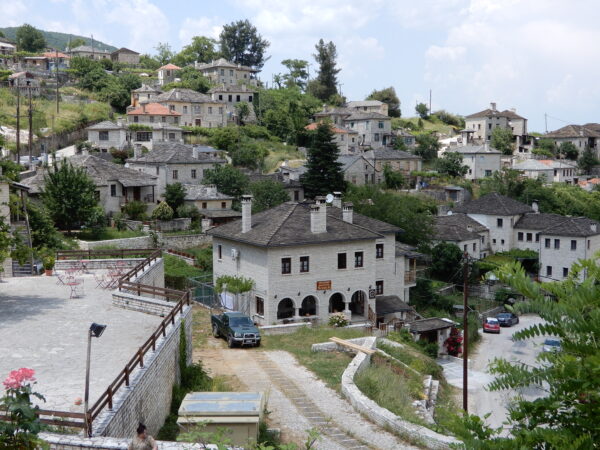 During the day we had great excursions like rafting on nice easy rivers.  The rafting and hiking was provided "Hellas Trekking" and they did a great job.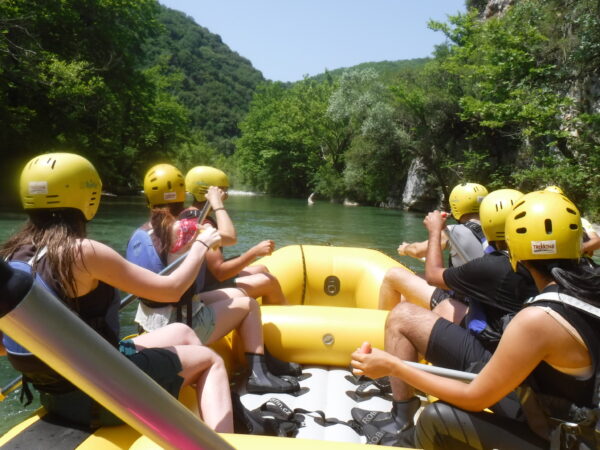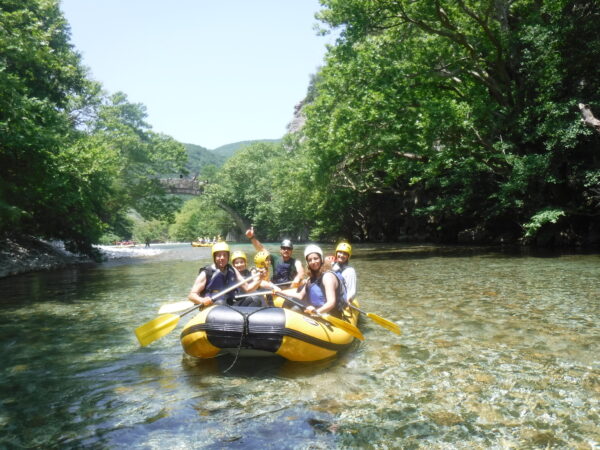 also available are more rapid prone rivers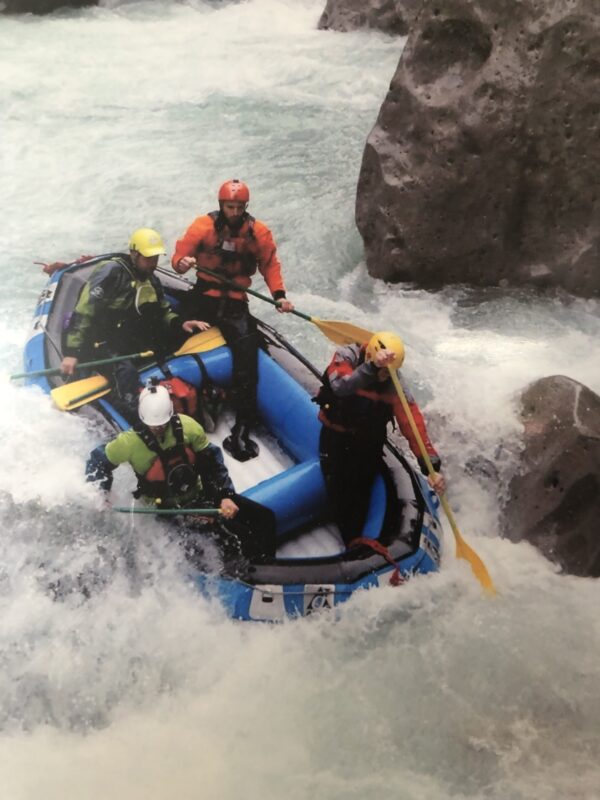 We did go over a dam so we did get some excitement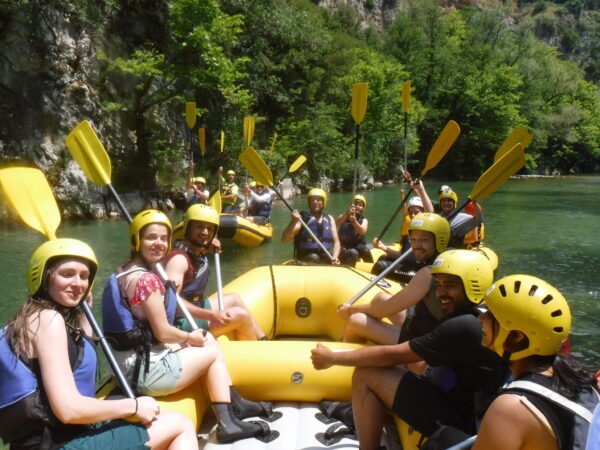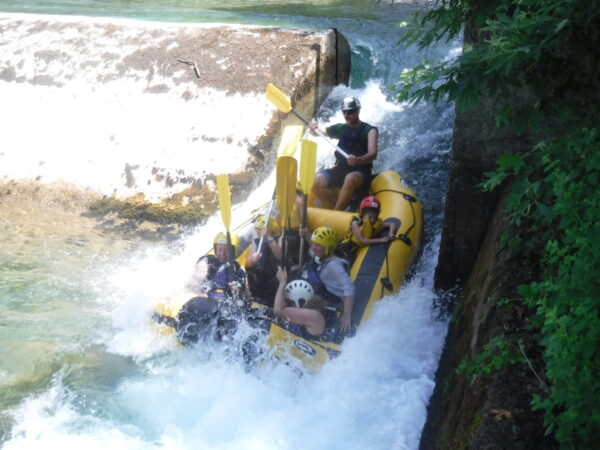 From here we went hiking among the many mountain trails that started in some small villages. Again this was provided by "Hellas Trekking"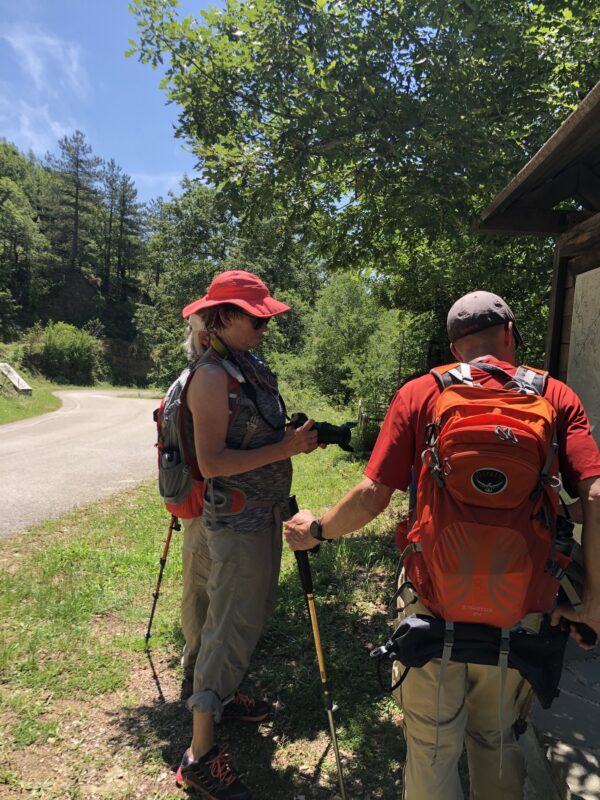 and hiking over bridges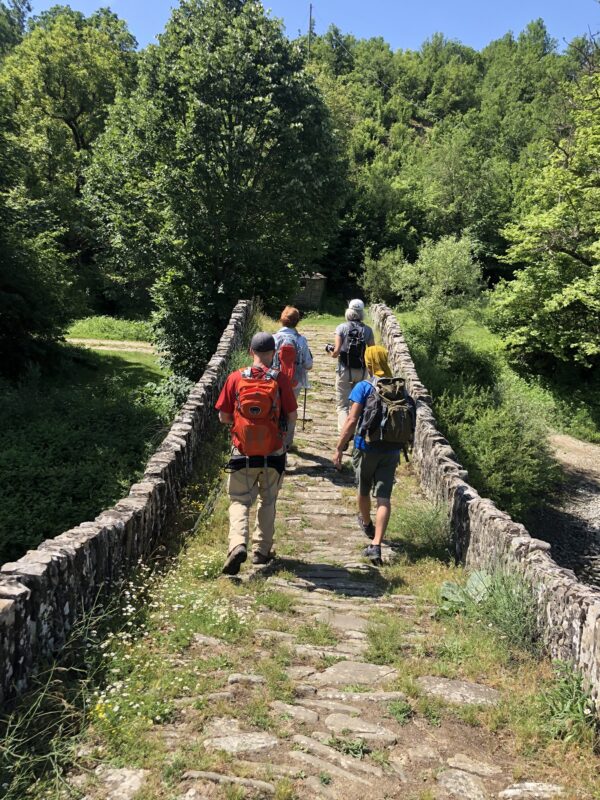 and up the dry river beds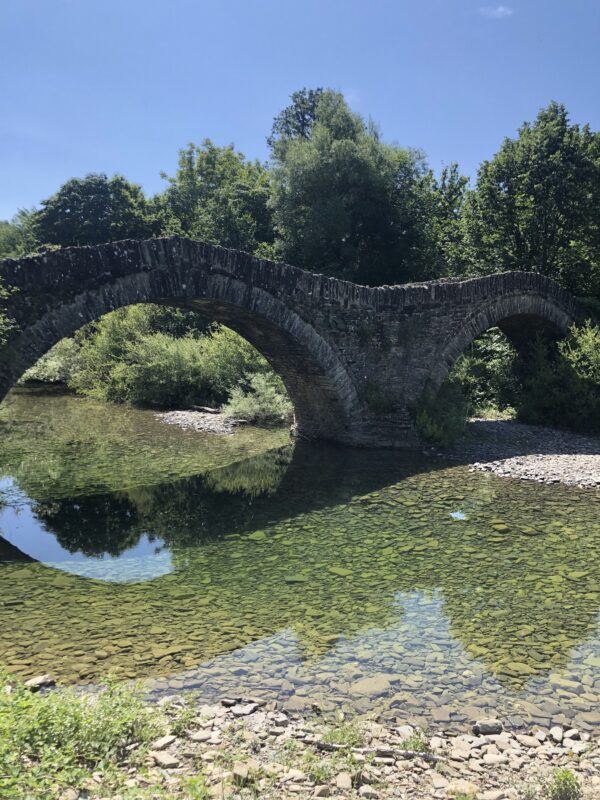 WE had incredible views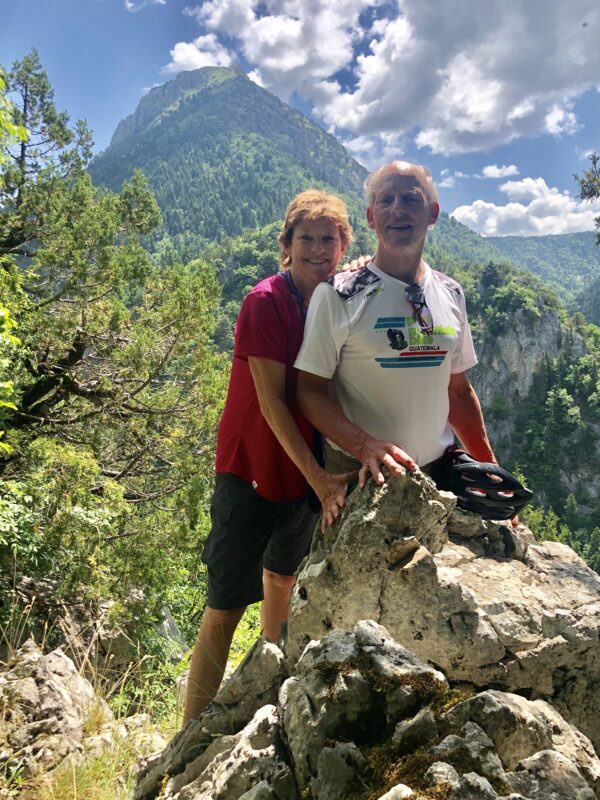 and one day ended at a waterfalls that was so beautiful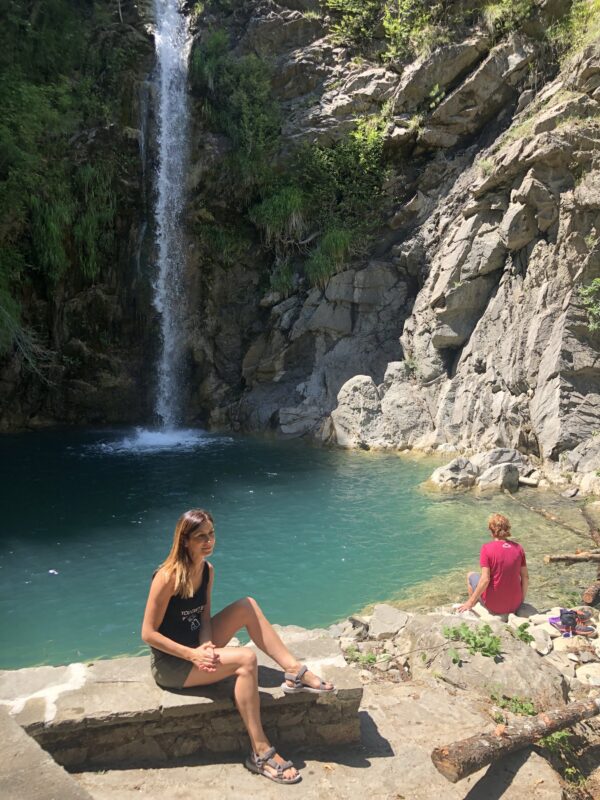 We also went biking with "Bikewise" and they were tremendous providers.  John and Lou hiked the Vikos the deepest gorge in the world and it was awesome.  We rode bikes the day they did that. Vikos gorge below 
We also rode on abandoned roads to remote villages and historical sites and had great lunches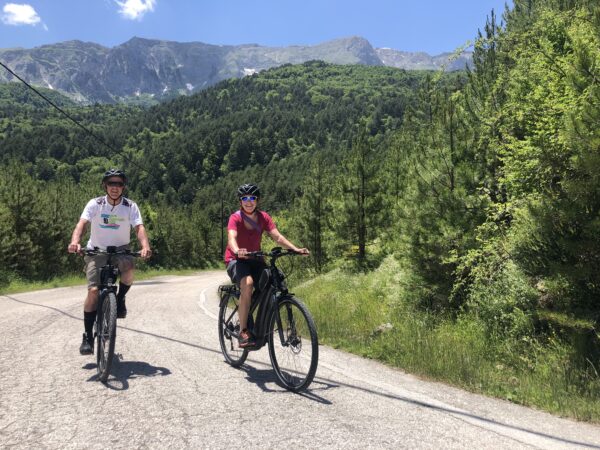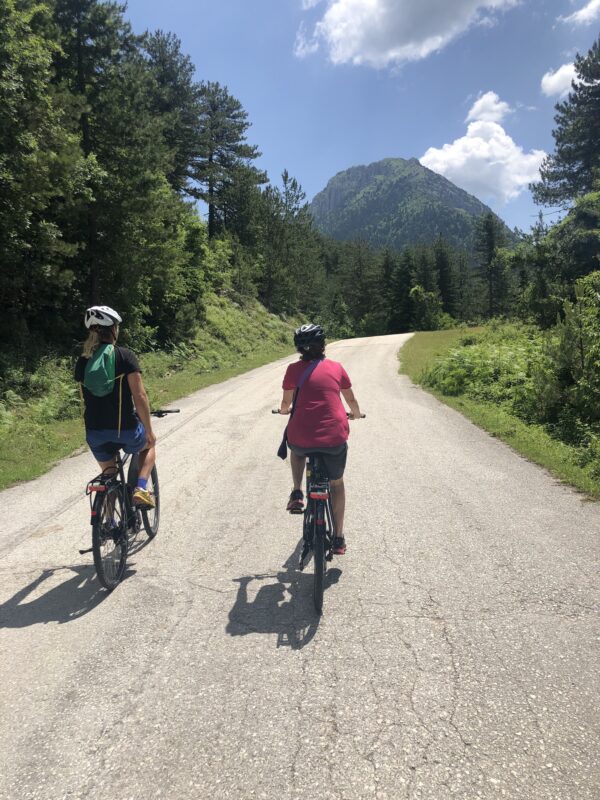 We visited this historical site that our guides family lived in until about 1920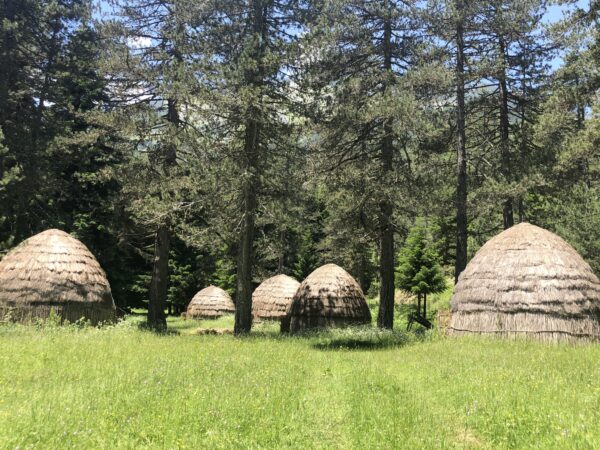 and up to 8 people lived in each of these huts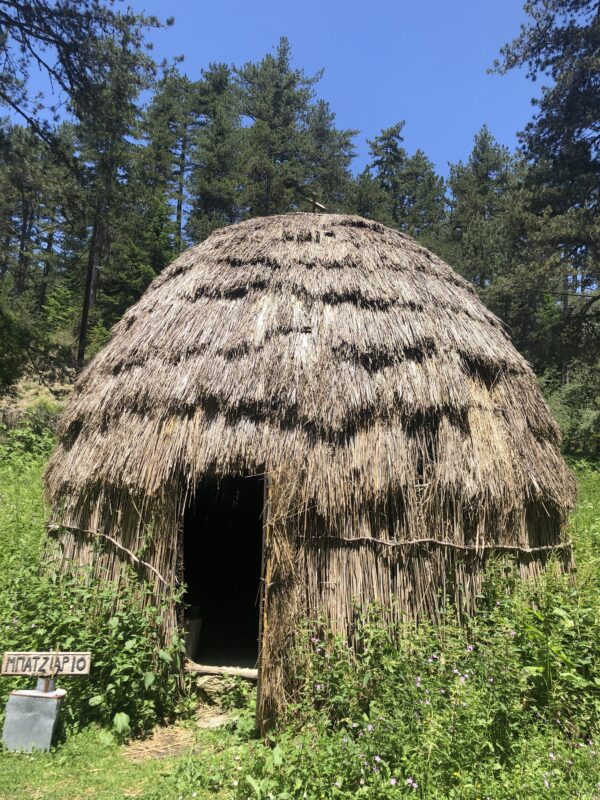 the ridge was through roads in fairly large mountains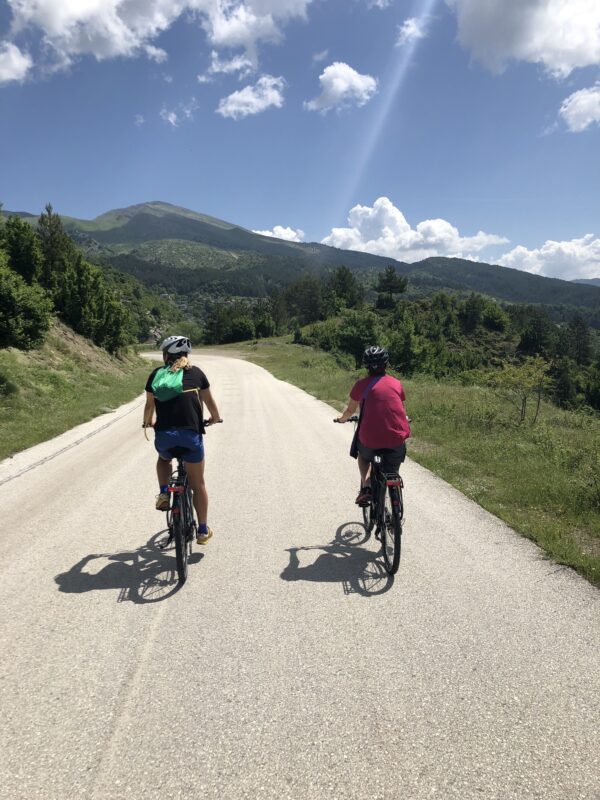 We also went fly fishing and it was awesome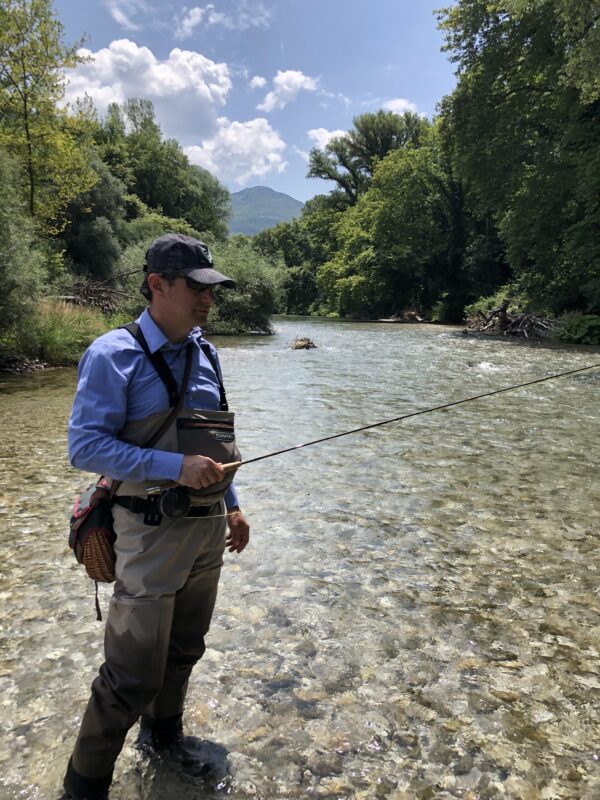 the solitude was incredible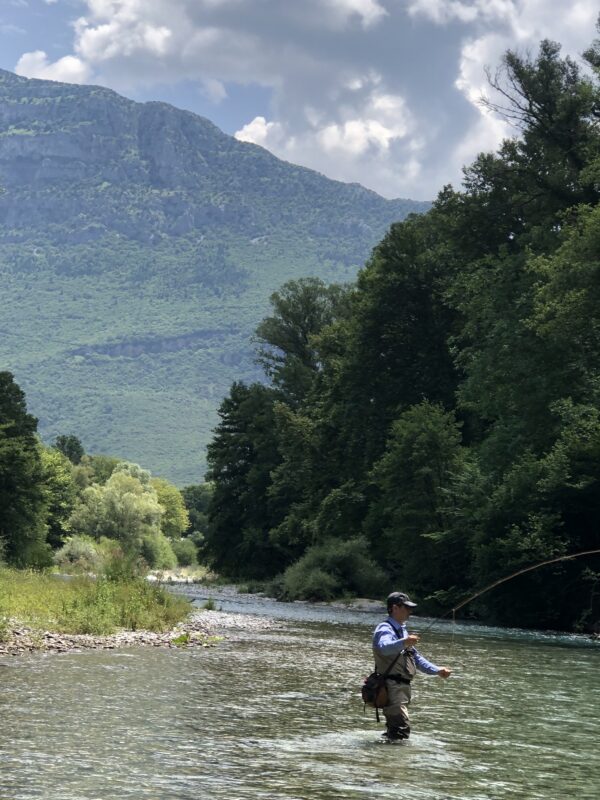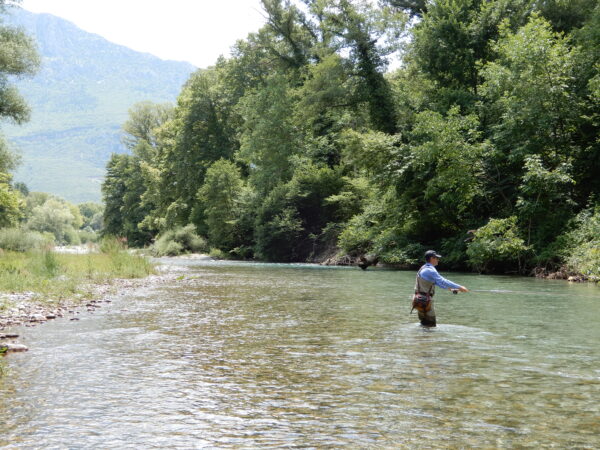 and finally I went horseback riding along the rivers edge .  This was provided by "Via Nature" and they did a great job as well.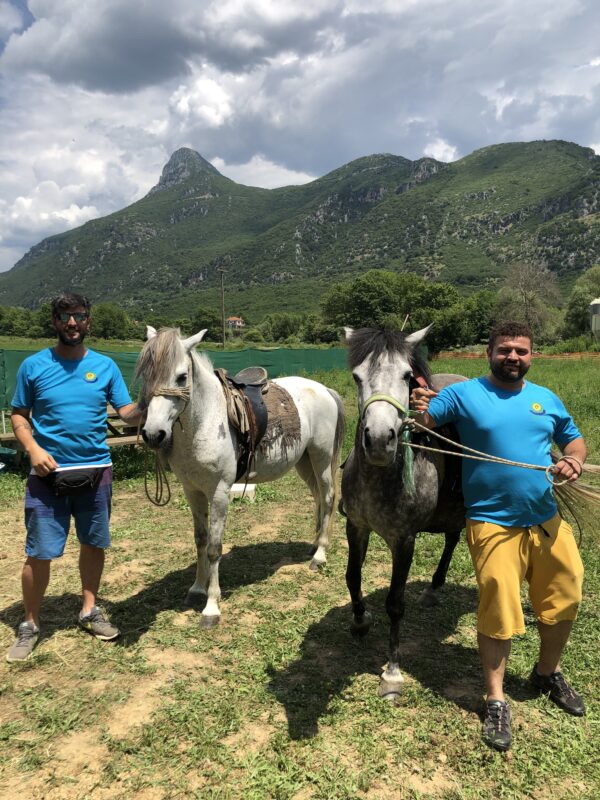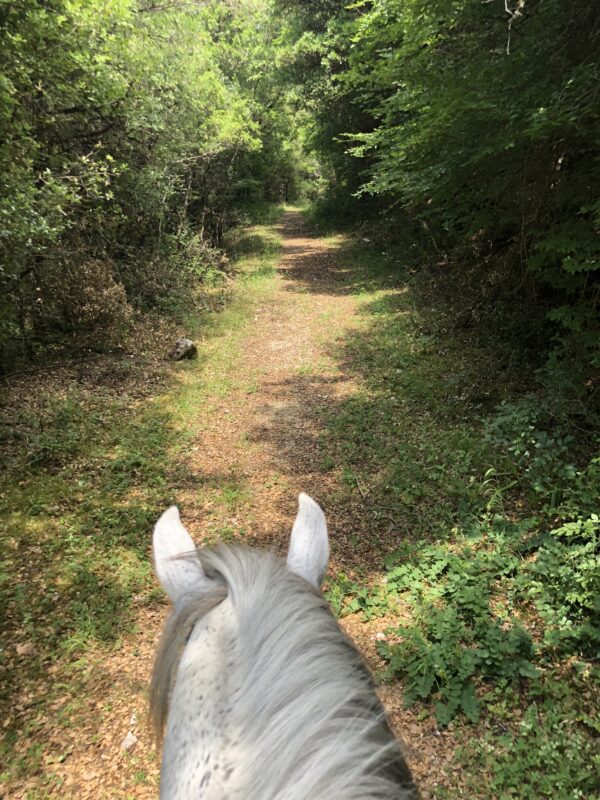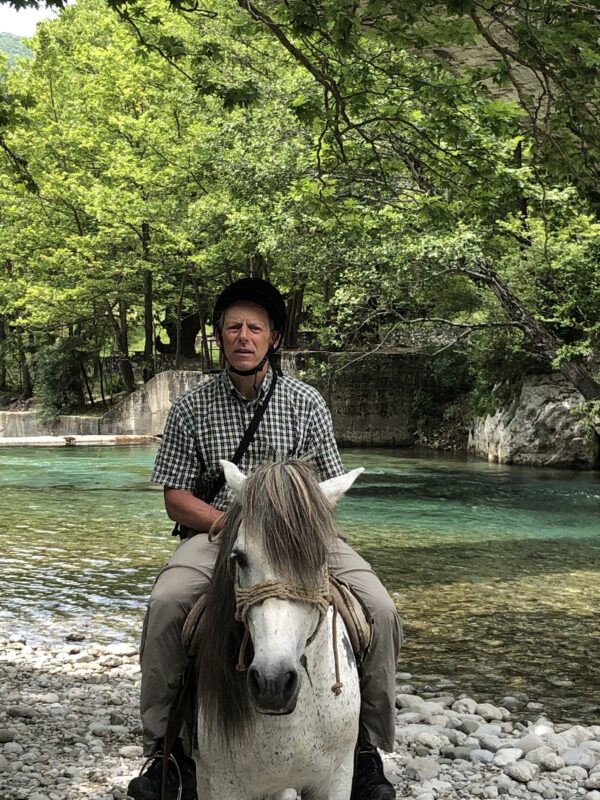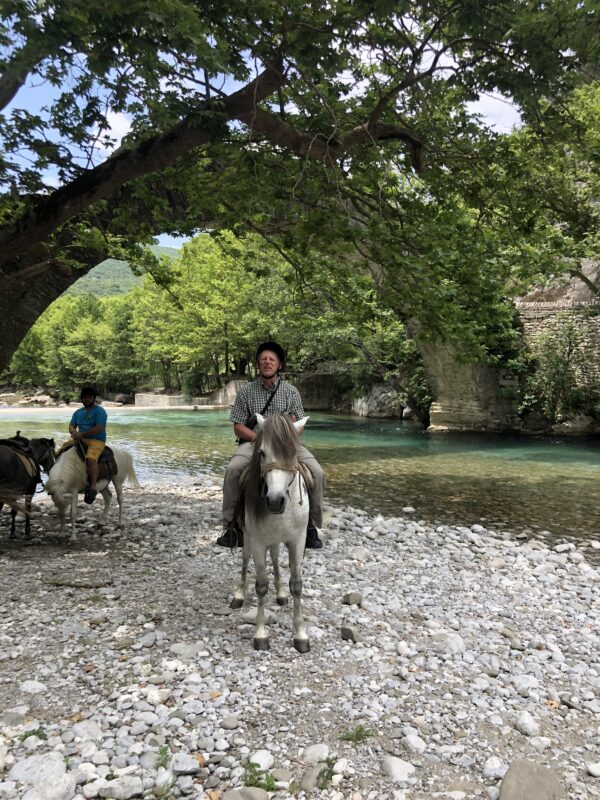 Our other friends that traveled with us John and Louise hiked the Vikos Gorge.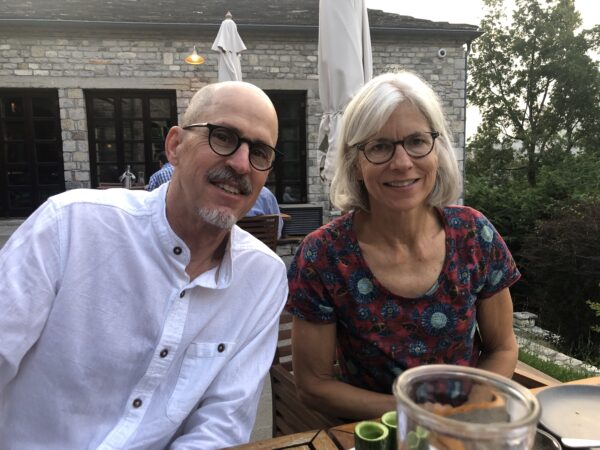 It is an amazing hike and I will have a few photos shortly .  this is a great place