This was a western Canada trip into the mountains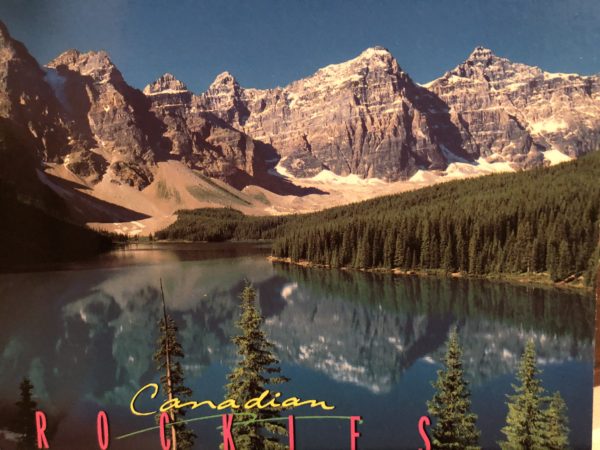 the route below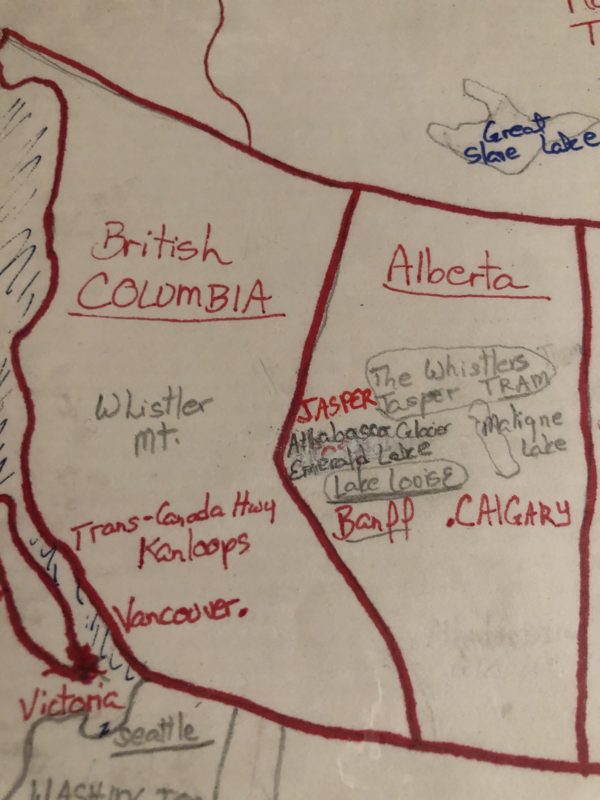 My mom and dad's trip started in Seattle then went to Vancouver (see Vancouver section) and from Vancouver A very cool town below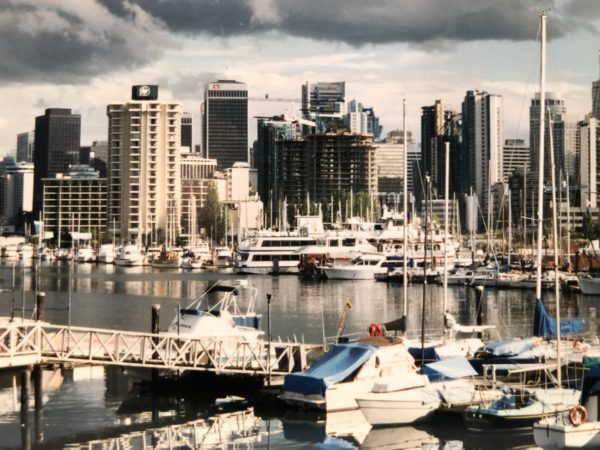 they took the train to KAnloopes , British Columbia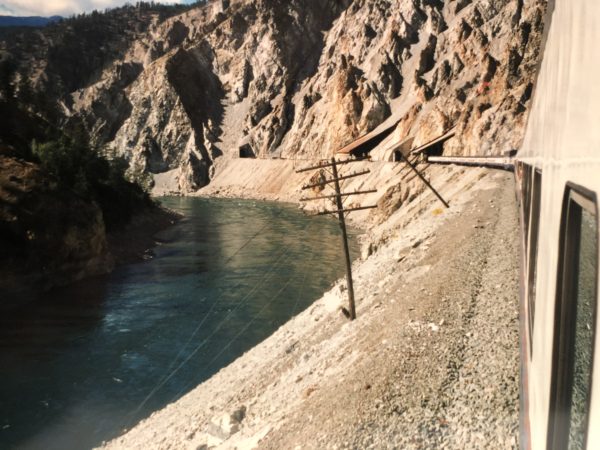 and the train ride was great with some great scenes along the way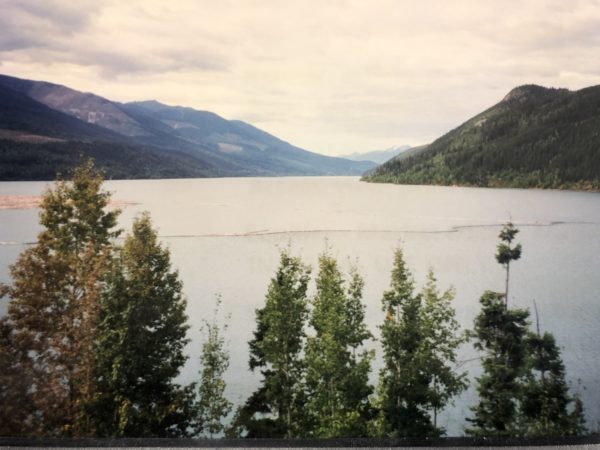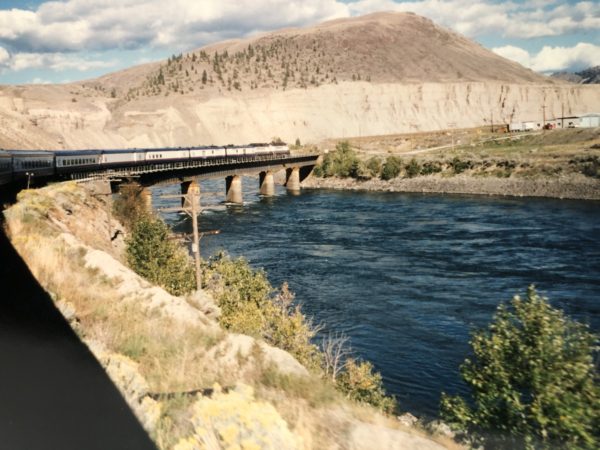 From Kanloopes they left by train for Banff, Alberta and they stayed in the Banff Springs Hotel.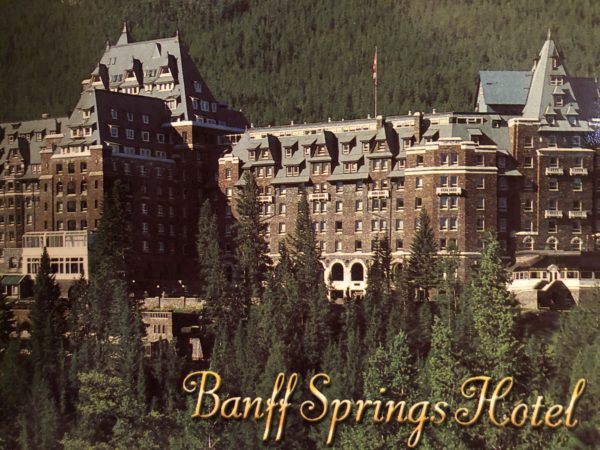 It is an incredible hotel with golf course indoor pool and bowling alley as well as fine dining.   While here in Banff they took the gondola to the top of the mountain and hiked around ( you can see the Hoel below it is truly awesome 
From Banff which they enjoyed they drove to Lake Louise and stayed in the Post Hotel and they loved that hotel.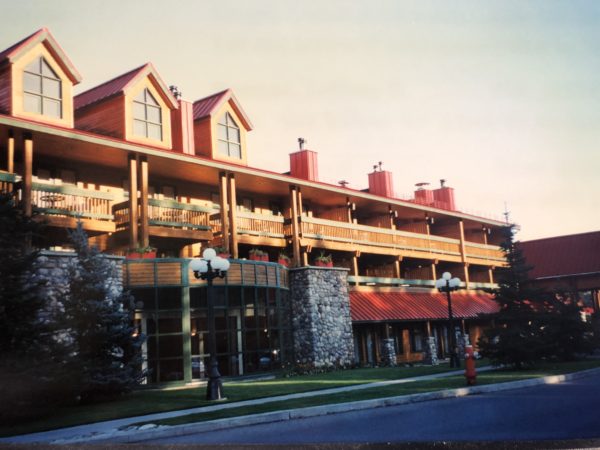 They walked around the golf course and were surrounded by elk.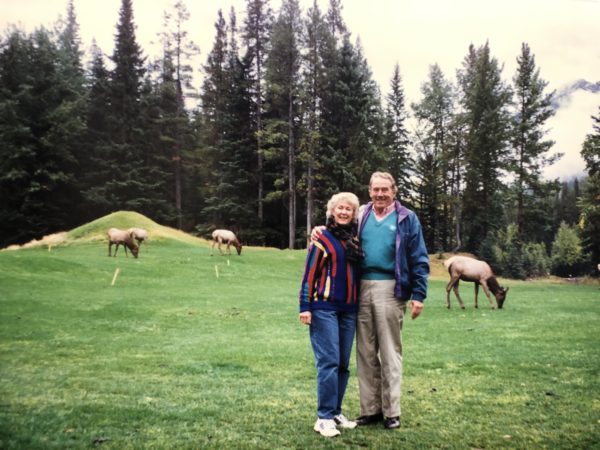 From here they drove to emerald lake where they passed elk all over the place .  Emerald lake is beautiful and they dined in the Emerald Lake Lodge. What a lake 
and they ate dinner is this great lodge the Emerald Lake Lodge. From Lake Louis they drove to Jasper staying in the Jasper Park Hotel their favorite hotel and took a tour of the glacier on the Athabasca glacier
and then after the glacier tour hiked around the Athabasco Falls.
 One day they took the tram to the top of Whistler Mountain and hiked around. 
From here they drove through magnificent country
to Maligne Lake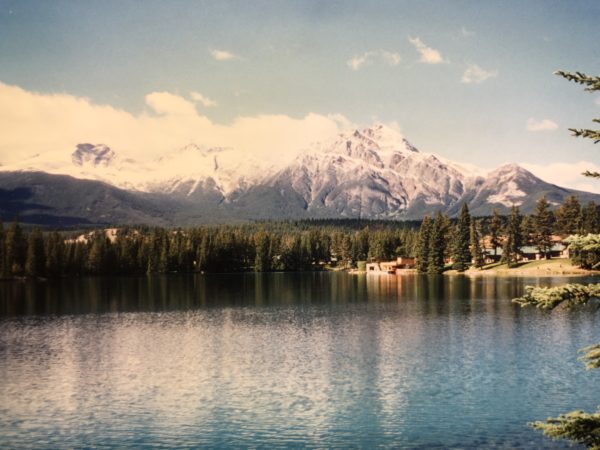 and it was a beautiful drive with a lot of elk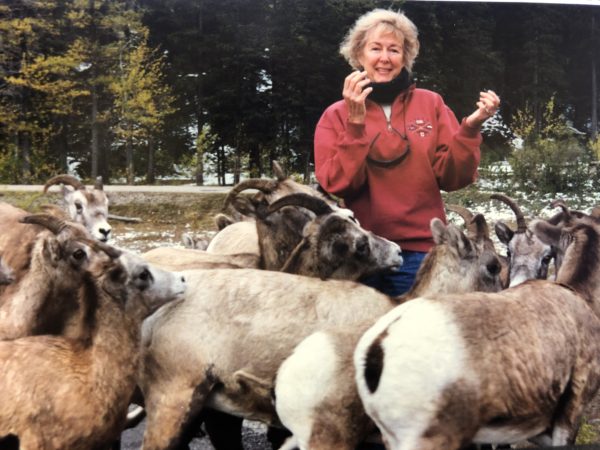 and the lake was just beautiful. They drove to Calgary and the flew home and a great time they had a great time . Post Hotel below