Arden and her friends:  Lou, Alexandria and Barrett, they went down to Oaxaca to visit a relative and investigate the area witch has a rather high elevation allowing for great weather.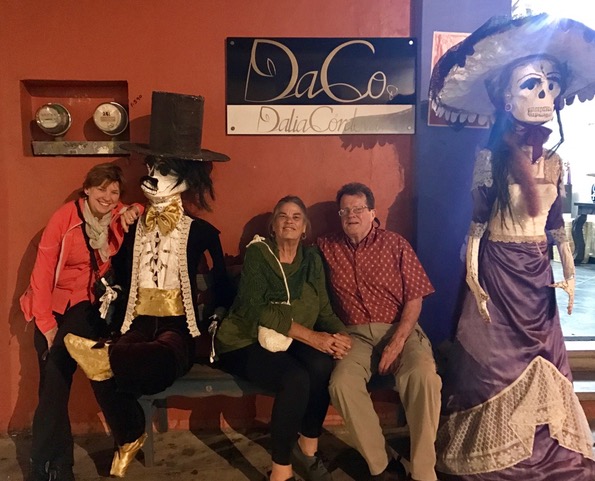 Oaxaca lies about 300 miles south of Mexico City, its 5,000-foot elevation with mountains all around. The population of about 250,000 people, Oaxaca has a lively fine-dining scene, an abundance of lodging and a walkable central core filled with colonial architecture, tree-lined squares and interesting shops and cafes. This is where to sample the martini-like drink known as a mezcalini made with the Mexican liquor mezcal or to try the tasty roasted chapulines (grasshoppers) with guacamole at a rooftop bar.
The city of Oaxaca may be renowned as one of Mexico's cultural capitals and an alluring foodie destination, but much of the region's cultural story is found in the outskirts  at the end of a dirt-and-gravel road.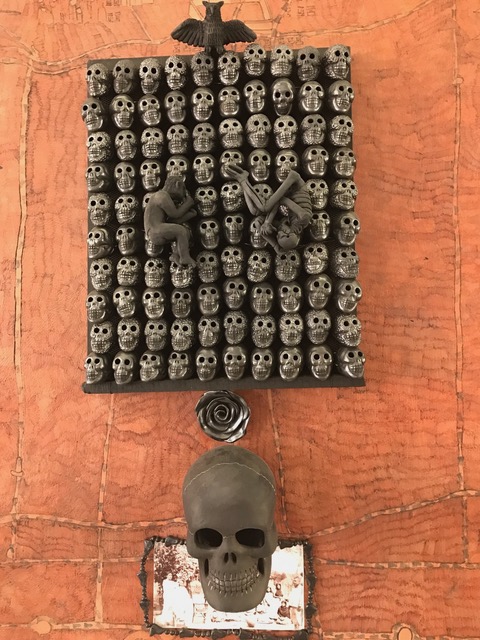 Zapotec villages in Oaxaca's central valleys are known for a particular type pf artisan craft. The style and technique have been  handed down over centuries in families who have lived modest, unhurried lives working together to make distinctive pieces, one at a time.  
The village of San Bartolo Coyotepec is known for its black pottery; Arrazola or San Martin Tilcajete are known for its whimsical carved wood "alebrijes"  the surrealistic animals carved from the wood of the local copal tree and then painted in fantastical colors and  Teotitlan del Valle known for weavers.
We visited the well-known Aguilar sisters in Ocotlan de Morelos. The most famous is Josefina Aguilar known for her brightly painted figurines, some carrying flowers in their arms or fruit atop their heads.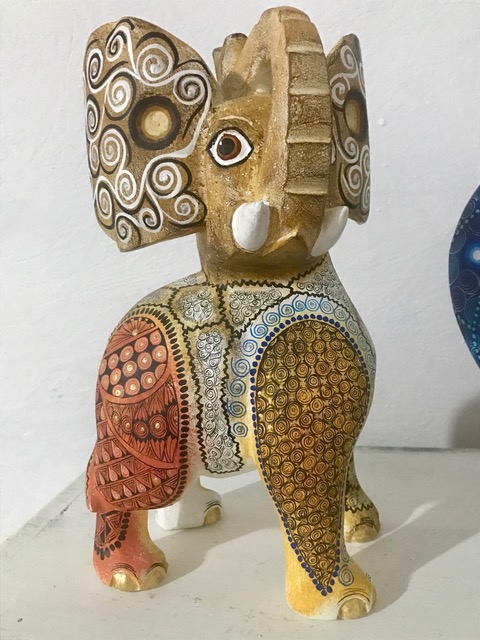 At each of the workshops we visited, no one pressured us to buy. But it was almost impossible not to make a purchase. These are not your average trinkets. Handmade with tradition and care, this folk art speaks volumes about the people who create it and their ancestors.