This was a Multi-Adventure Tour of Ecuador visiting both the Andes and Galapagos which provided these activities: Hiking, Biking, Snorkeling, Kayaking and surfing. We also stayed in five (5) unique towns in incredible lodging. The trip also was a cultural tour as we visited many local and unique agencies.  This is an overview and see tabs on left for more details on each of the five (5) towns and two (2)islands visited. The adventure was provided by Backroads and they did a great job and their guides Sam and Borja exceeded our expectations, below . "Quito" was not part of the Backroads trip but it is a "World Heritage Site" and we all landed in Quito, so I flew to Quito a few days early and toured Quito as it is so incredible and the tab is on left.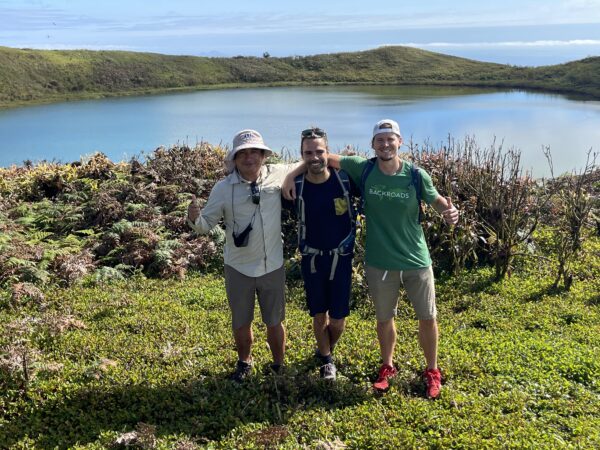 The group was amazing as they had so much knowledge and experience that they shared (below) 
The  adventure for me started in Quito which is the first "World Heritage Site" designated by UNESCO even though the "Backroads trip" started lated in Cotacachi.  While in Quito I stayed in the Hilton Colon and I highly recommend staying in the Hilton Colon as it is in the historical center and on the walking parks below .