Our family has been riding on the Eastern Shore for decades and done this trip on more than one occasion. a few photos below from years ago


Typically we would go for a sailboat ride after the bike ride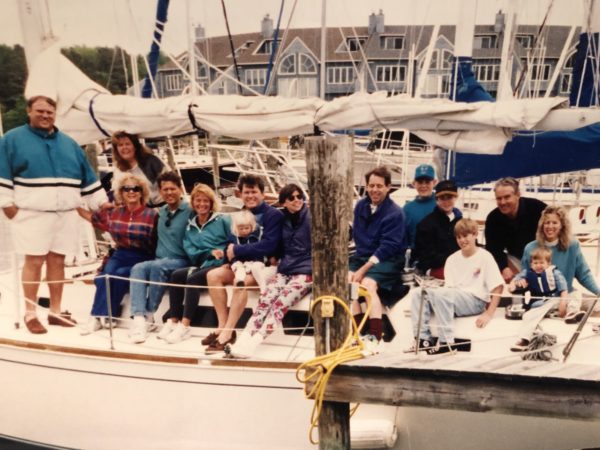 Ok on to the recent St. Michael Ride. This was a 50 mile bike ride on the Eastern Shore of Maryland.  The eastern shore can be a good place to ride and we have ridden there over the decades.  The longest ride was from 404 cutoff from route 50 to Bethany Beach and we stayed at our home there.  For the 50 mile ride we drove down on Saturday to Saint Michaels where we met our friends Tim, Ann, Alan and Trish. We started out from this cool house we rented in Saint Michaels and although this was not the house pictured it is a home from the area.

We started out by riding around the cute little town along the waters edge and came across a great 

restaurant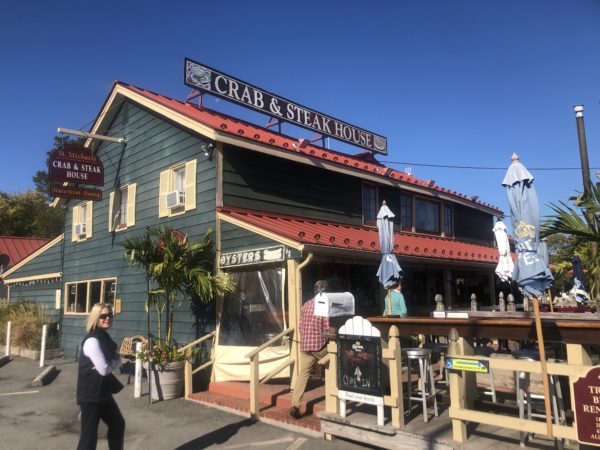 WE passed many boats that were docked along the piers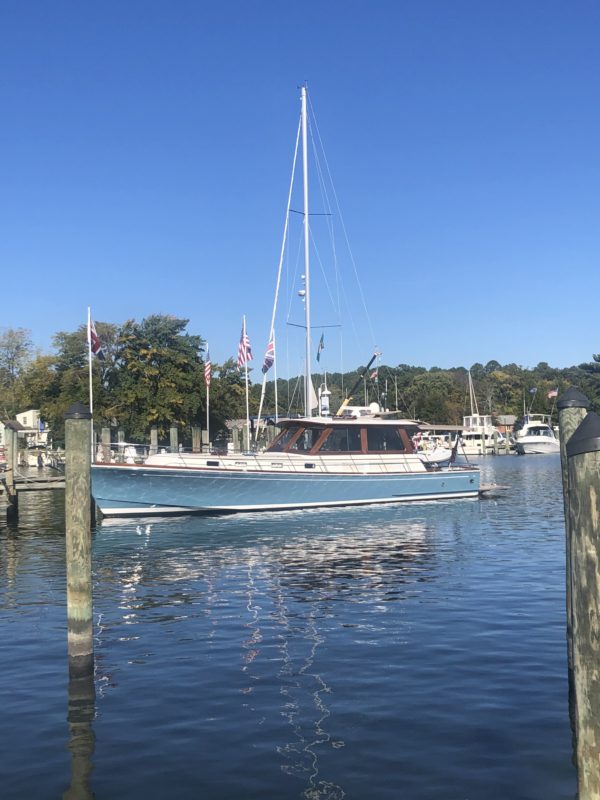 We then headed out to go to the Oxford Belvue Ferry passing Royal Oak with a very nice resort there. 

We finally arrived at the Oxford Bellevue Ferry and then it appropriate to ride back all the way to Tilghmans island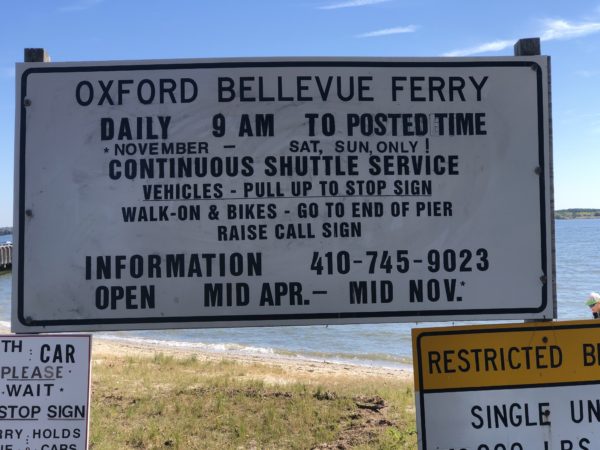 Before leaving we saw kayakers about to head out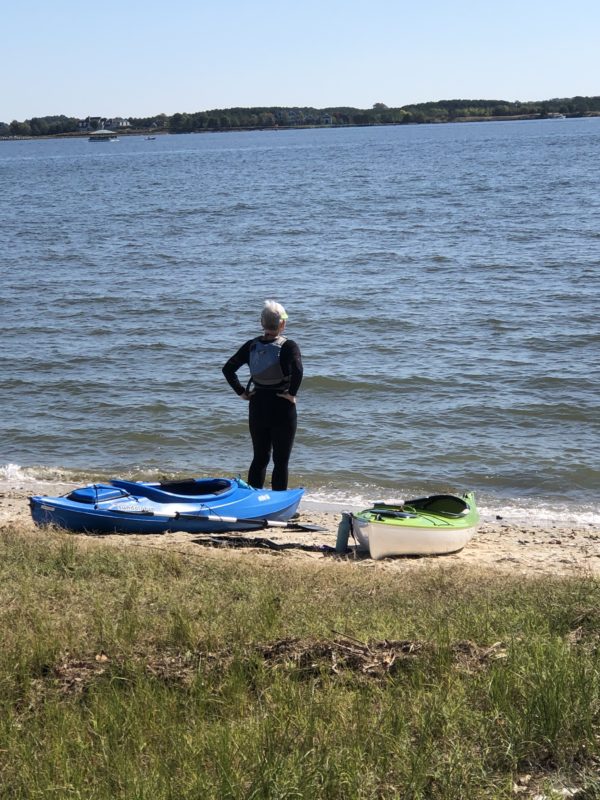 It was another 20+ miles there from the Ferry and along the way we passed the Inn at Perry's 

Cabin

 an exquisite resort

We also passed some informational signs that spoke of the war of 1812 and how this area held the British troops of 1,800 off and sent them packing 

when we arrived we rode across the bridge into Tilghman's island going over the Knapps River Bridge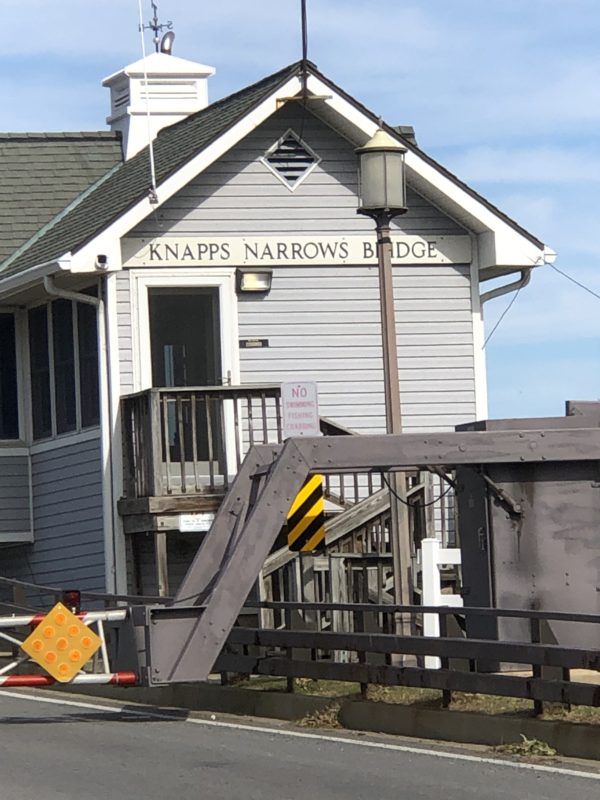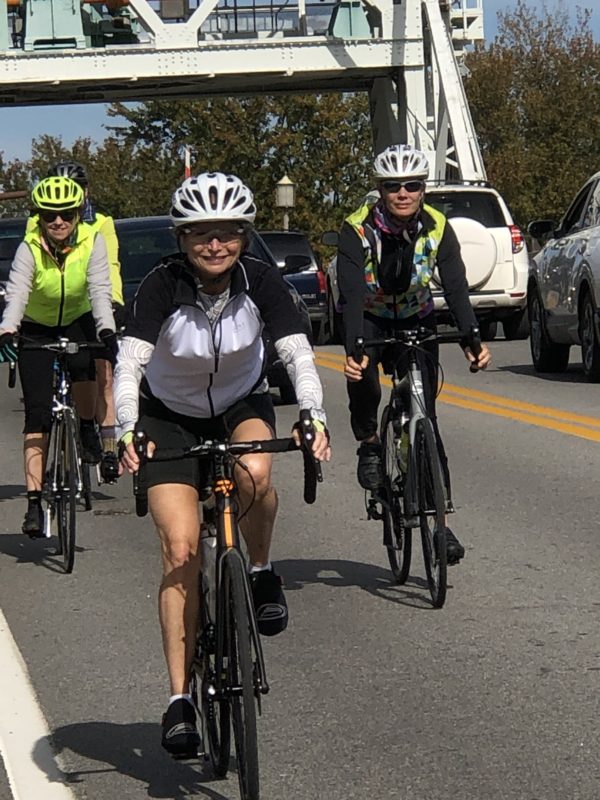 Alan our fearless leader showed the way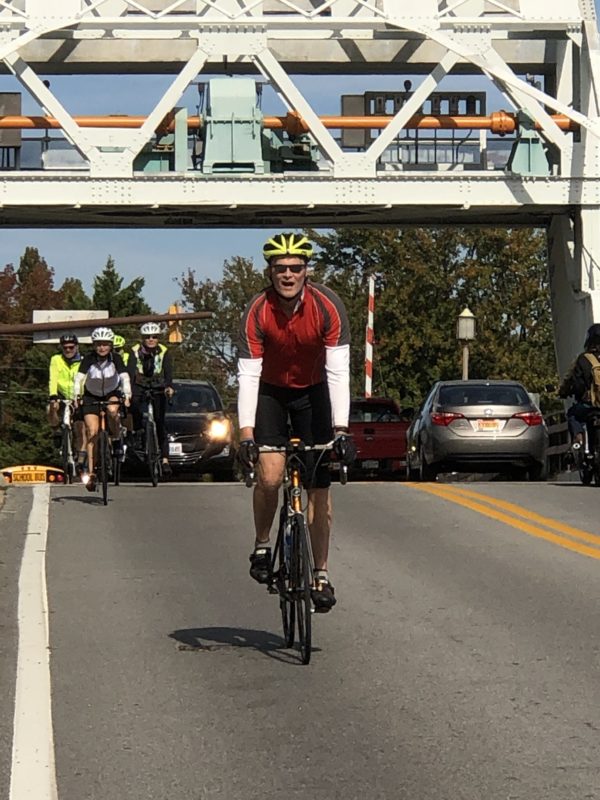 We then stopped for lunch at a riverside restaurant that was filled with great art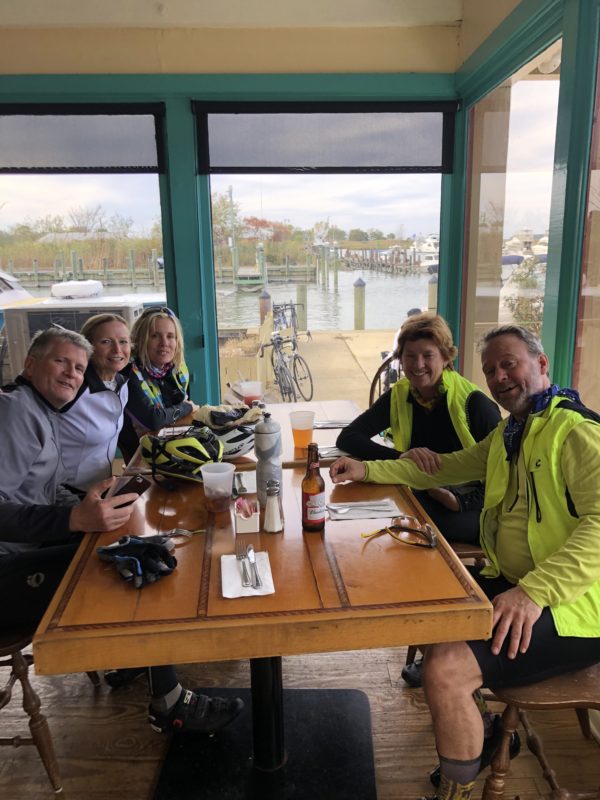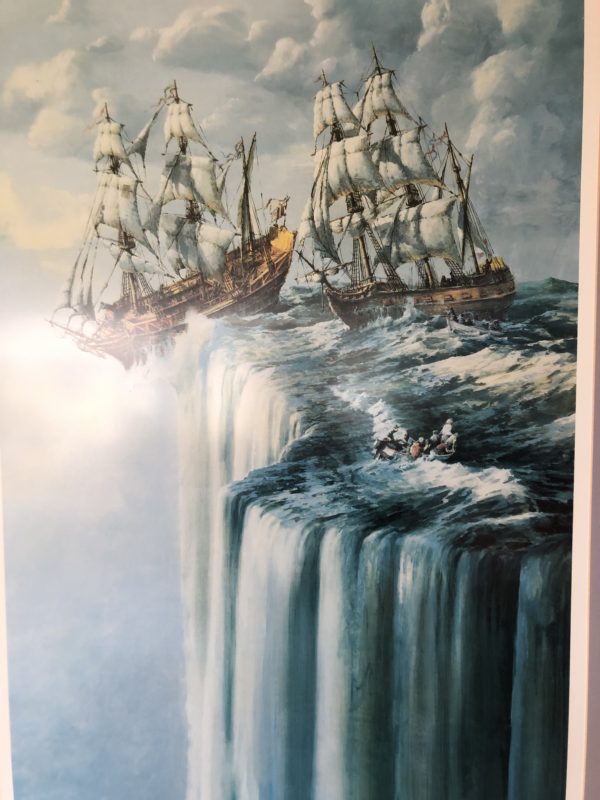 and we watch boats go under the bridge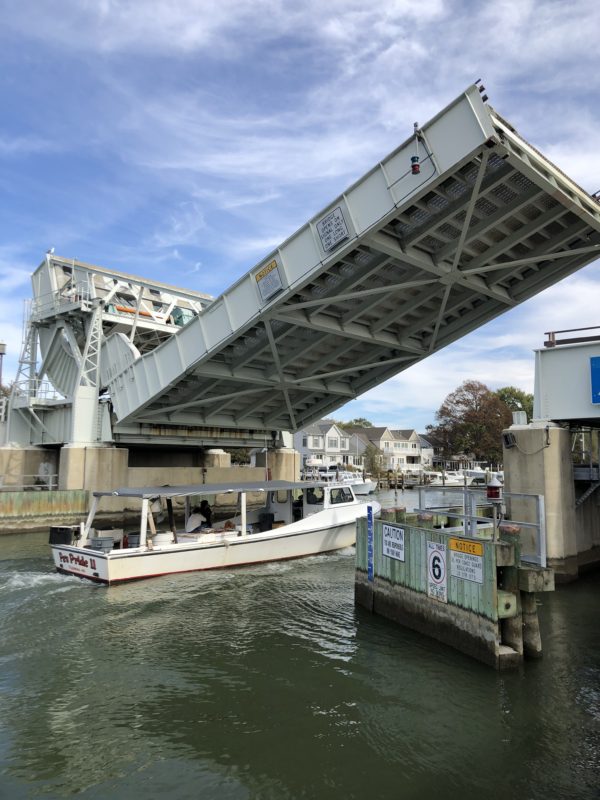 a vision from our restaurant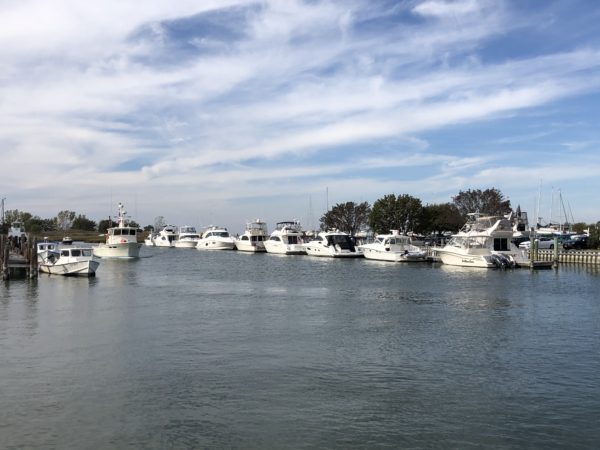 and then we rode home and a great time was had by all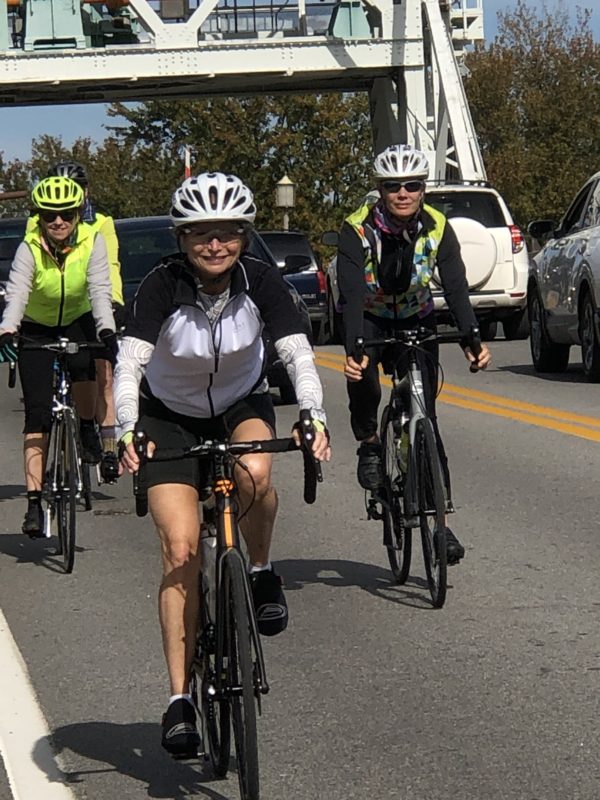 and I think Alan found a new friend below