A group of friends ( Jon, Mark, Mike, Ken, Alan, Arden, Mark, Daly, Woody and Kathy), went to ride the "Crocker 100"  on the Skyline Drive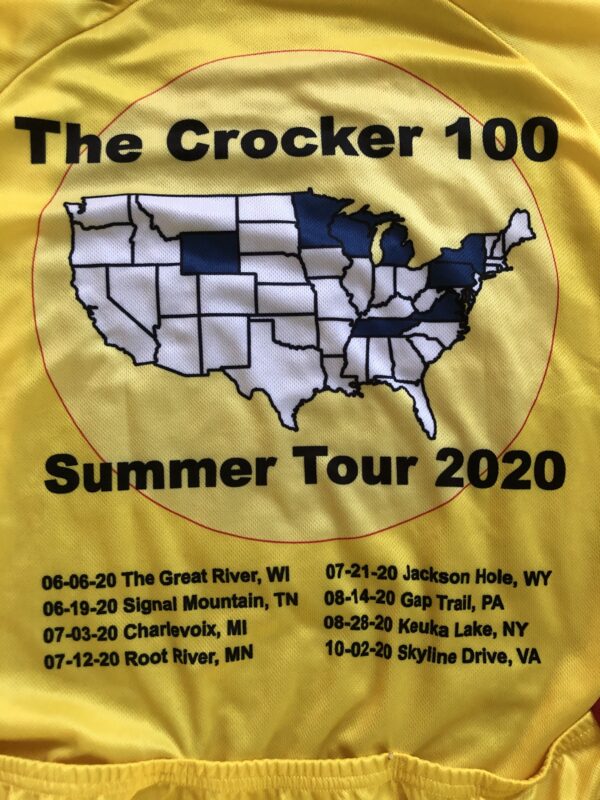 Our friend Jon, is riding bikes 100 miles or plus in every state over a year or so.  So, Jon created the "Crocker 100" and to achieve the 100 miles of biking in Virginia, our group went to bike the Skyline Drive ( 105 miles with about 15,000 feet of vertical elevation climbing). This would allow Jon to cross Virginia off the List – and it is also one of the most difficult bike rides in Virginia. The "Crocker" below and above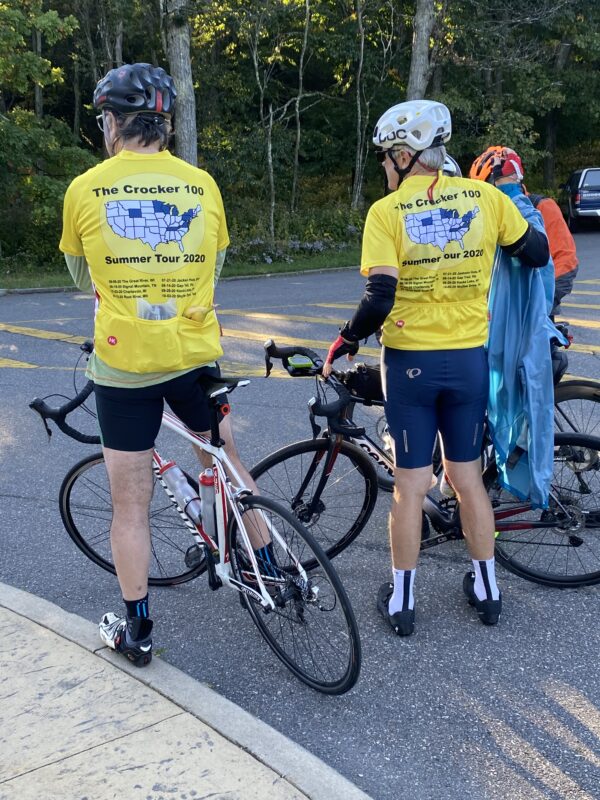 Jon and Daly below
Our group has been biking many years together and it is always fun to get together.  They rock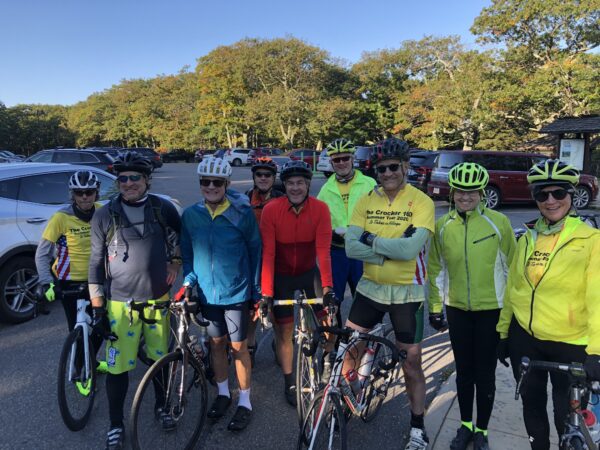 The Sky Line drive is an amazing difficult bike ride that is 105 miles long with about 15,000 feet of of climbing and it winds its way from North to South along the crest of the Blue Ridge Mountains in the Shenandoah National Park. Off of the Sky Line Drive there are over 500 miles of hiking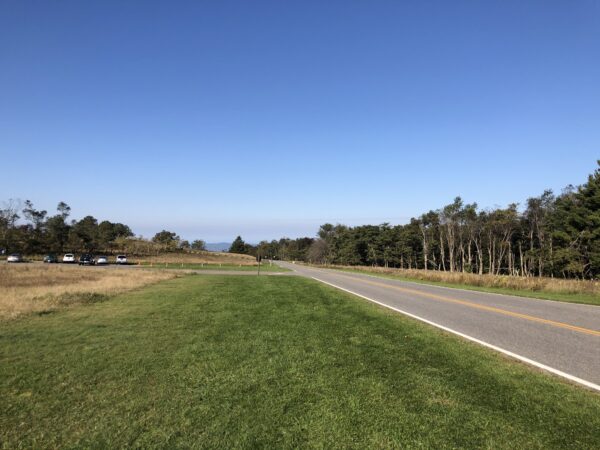 The road starts at Front Royal on the northern entrance and ends at Roackfish Gap on the Southern Entrance at the beginning of the Blue Ridge parkway (which we have done and the post is on my blog). In the past, we have started biking from Front Royal, so our trip leader Ken, had us start from Skyland Resort which is the highest  point  on the Sky Line Drive at mile marker around 41.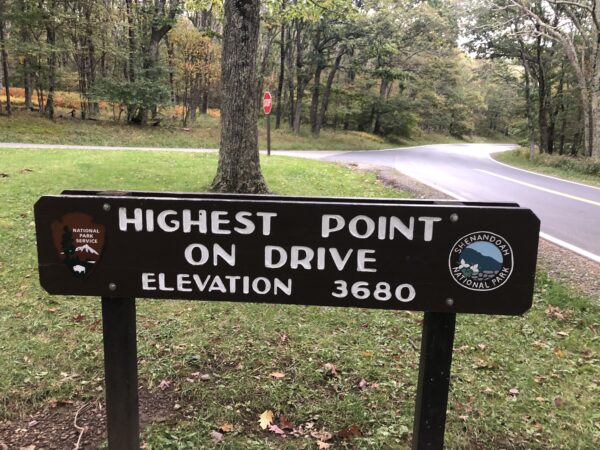 The Skyland Resort is a very nice resort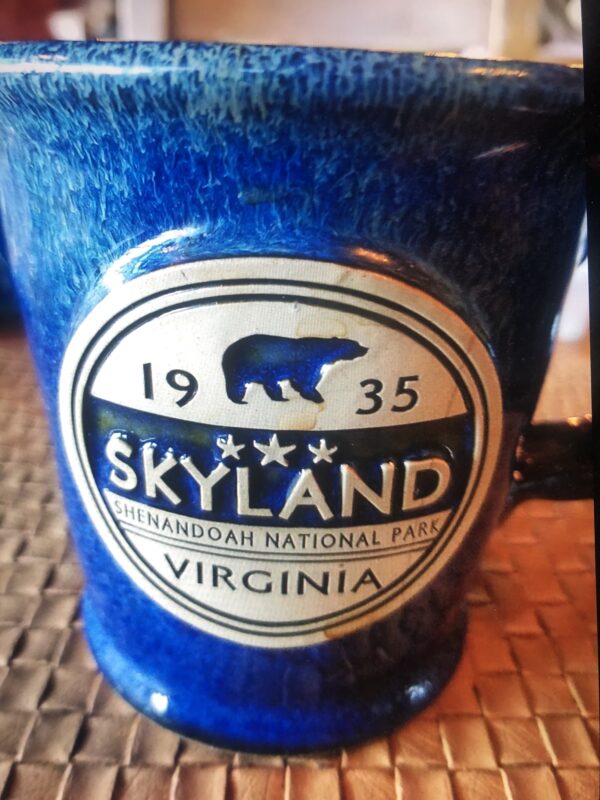 with great rooms, private cabins and dinning and again was at the highest point on the Sky line Drive top at 3,680 feet!! Rooms and food below.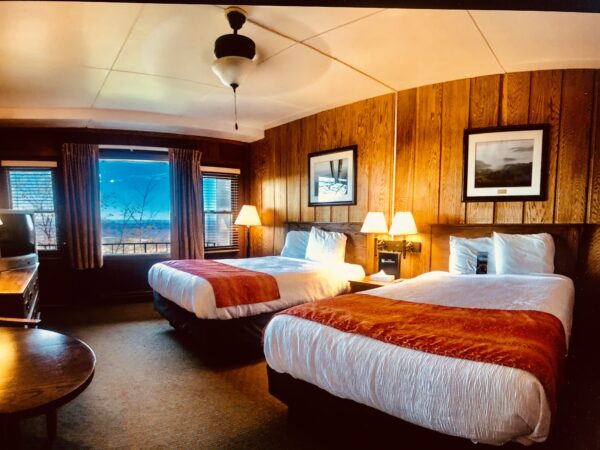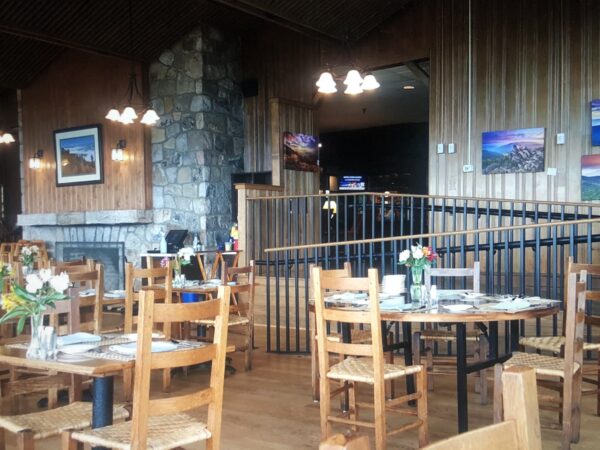 The resort overlooks the valley below.  We had amazing sunsets in which the world was blown apart. 
We got a nice group shot before heading out for the 100 mile ride in the morning.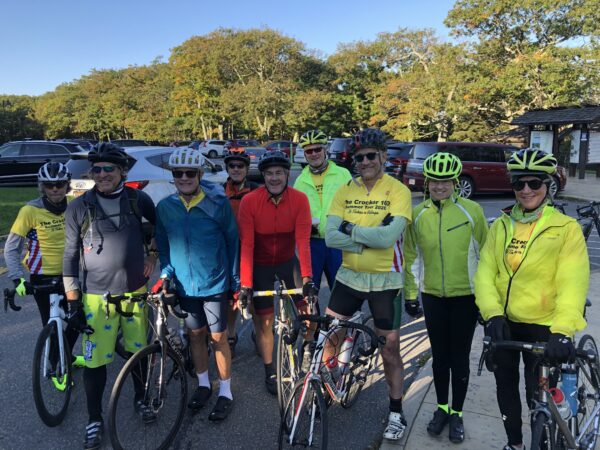 Our leader Ken had us traveling south about 30 miles and then we were to turn around generating a 60 mile round trip allowing for some of the group to stop back at Sky Land Resort and then the others that wanted to do the full 100 could continue North another 20 miles (40 miles round trip) to achieve the 100 miles. Along the way we stopped for some amazing views 
The ride is incredible and offers about 70 overlooks providing beautiful and stunning views.  
We passed Big Meadows at mile marker 50, and it also is another wonderful resort with great dining, rooms and location hosting beautiful meadows .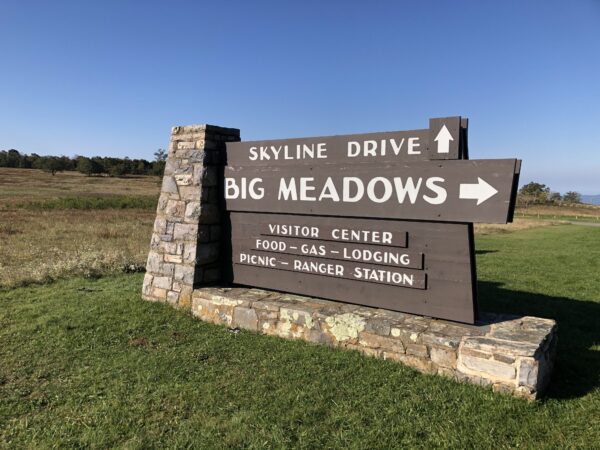 In the past I have seen bear and this year I saw many many deer, birds, hawks, and all kinds of animals were all around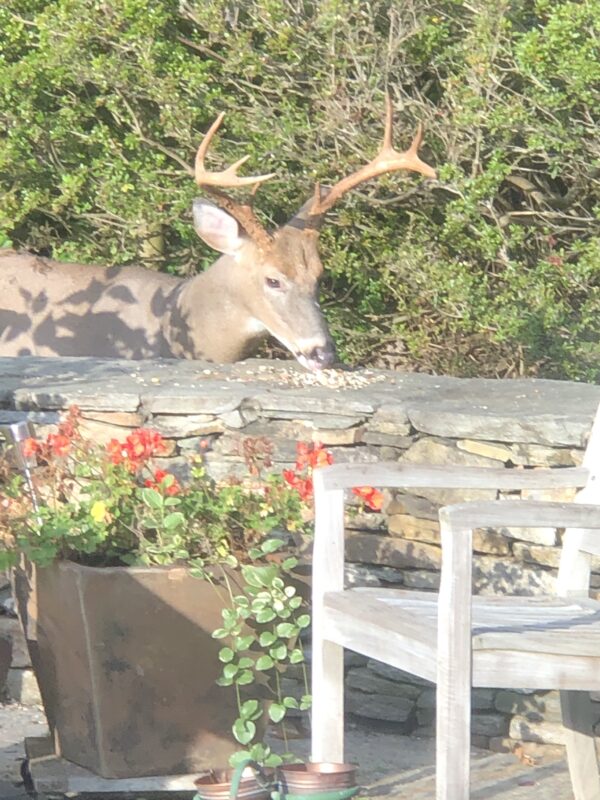 At the end of the day, the warriors: Ken, Woody and Jon came back from their mission completing the 100 miles, wow and all praise and honor to the men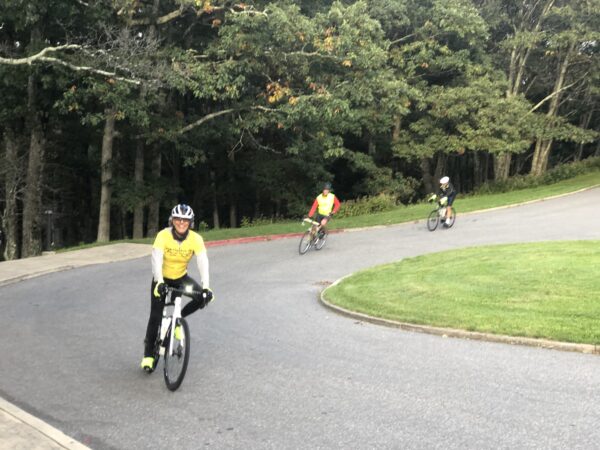 Various shots along the way