Life is short, don't be content with the ordinary,  go extraordinary by engaging life to the maximum: mentally, physically and spiritually. We also embrace (CHIPS): Commitment to ones: Goals, Family and Friends, Honesty and Integrity without reproach, Performance at the highest levels and Service to ones community.  Around world bike trip below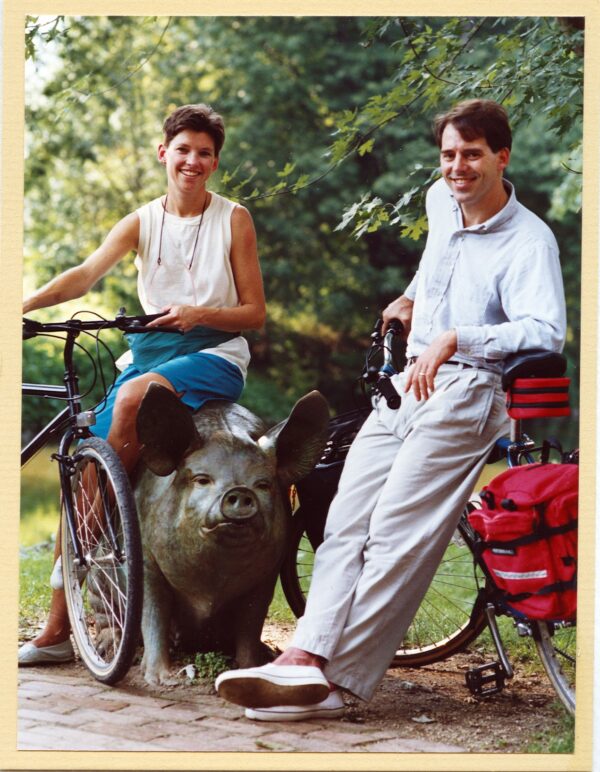 Above 30 years ago on bike trip around world and below us now – where has all the time gone?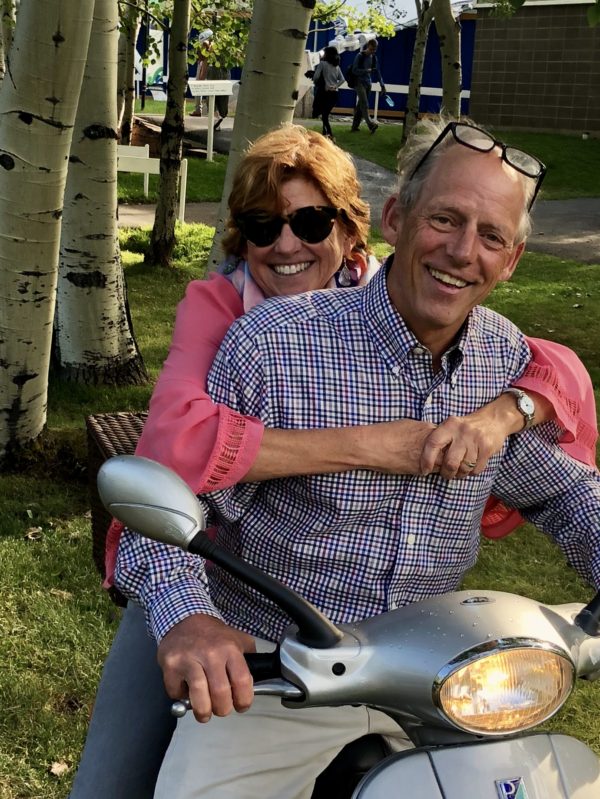 Haute Route below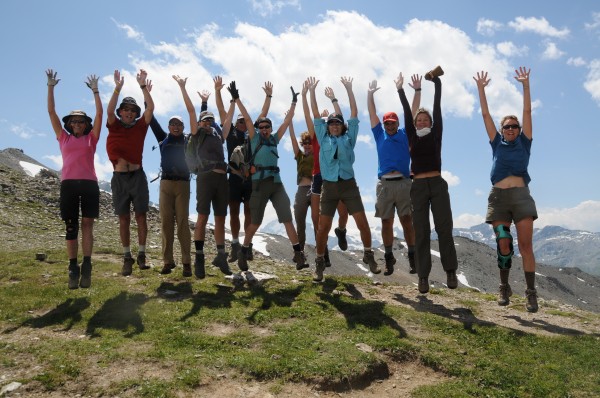 Yes go Extraordinary Peru below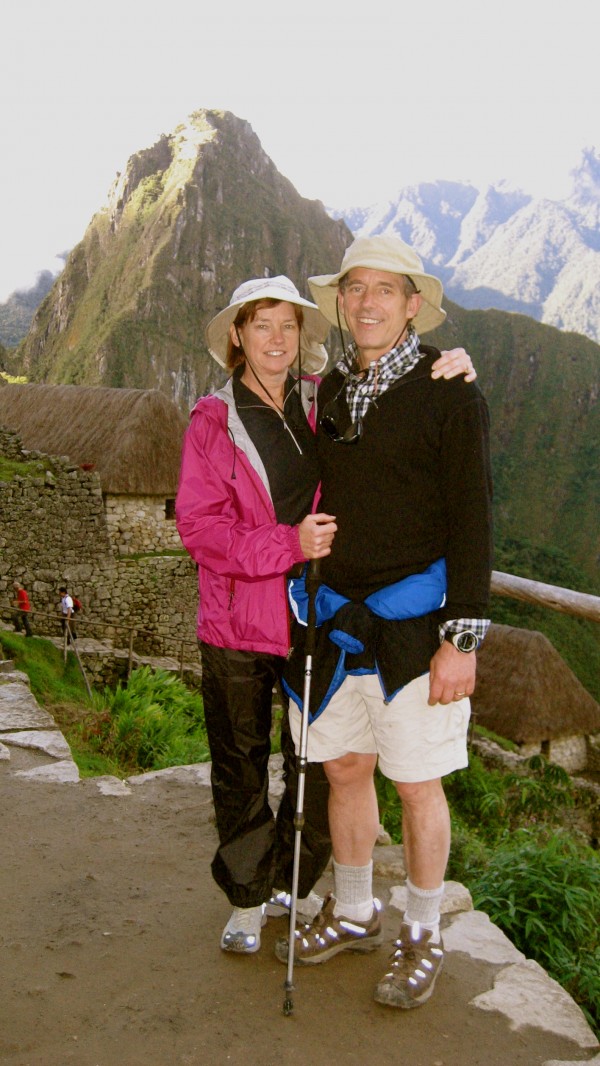 Loyalty to family and friends, engagement of life to the fullest and giving back to our communities in everything we do are the backbone of the Travers family's beliefs.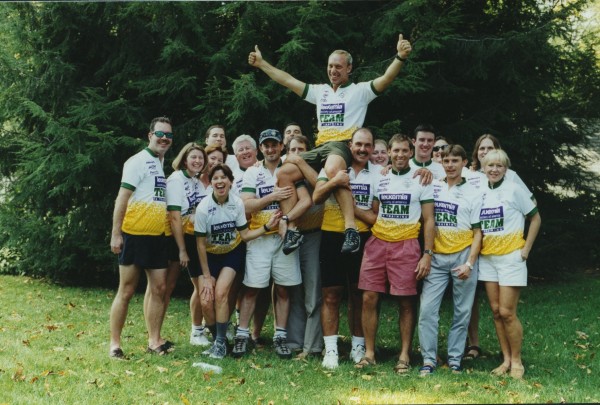 We (our team) raised 1 million over 8 years ago for the LLS Society (blood cancer) above.  The smoking best team ever
Our Mottos are:  1. Never ever, ever quit,  2. it is better to win than to lose,  3. no one is ever left behind- no matter what,  4. When in deep, never retreat, only go deeper,  5. If you are not engaging life or striving in some quest and in some pain and suffering in that quest then you are not living  6. since we were born to die it is far better to engage life to the fullest mentally, spiritually and physically and suffer tremendously than to sit around drinking on some beach wasting ones day  and finally  7. it is better to have tried and failed than not to have tied at all.
OUR FAMILY BELOW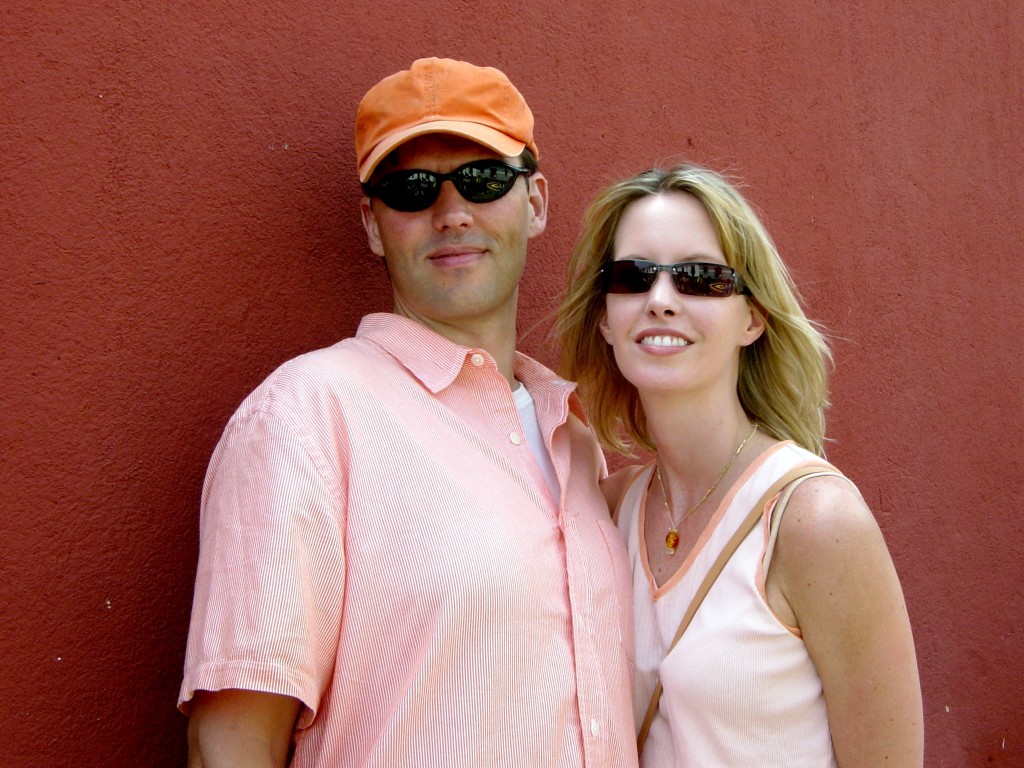 Our first adopted child (now grown) from Finland Vesa above and his beautiful wife Julia. They lived with us for a year and how proud and honored are we of them.  They have the most beautiful daughter and are doing so well in life what a gift to us from God!!!  When they got married we gave a memorable party in the Cliffside Restaurant in San Francisco.  They managed a power plant in Guatemala and they are just awesome
Our second adopted Child and now grown (bummer for us as it is sad to see them grow up and leave us is) Mathieu Colin below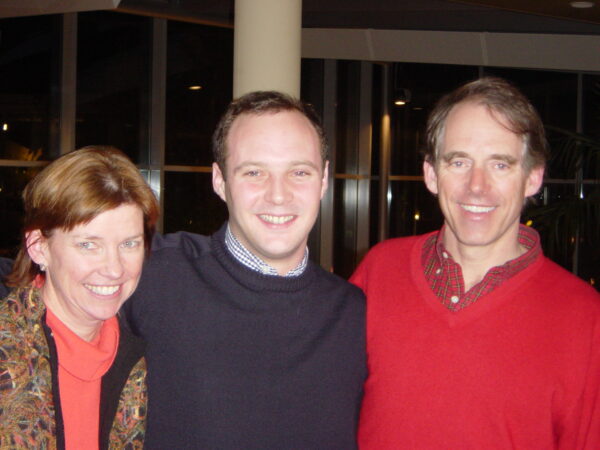 Mathieu Colin above our second adopted child.  We are so lucky, he lived with us for like four summers and is from France
Our family also extends to Kyrgyzstan below: Svetlana and her husband Jesse.  Wow .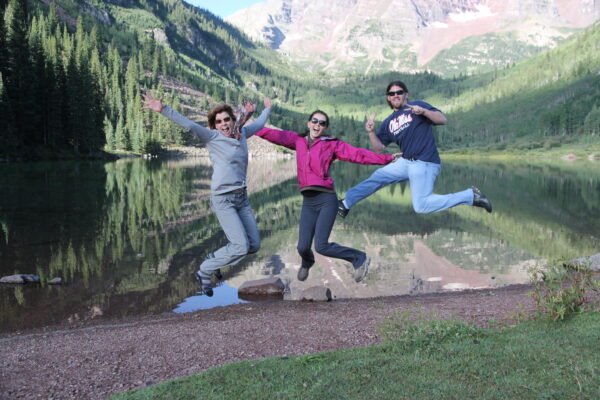 Our family from Kyrgyzstan above wow.  Lana is from Kyrgystan and that is where we met.  Lana met her future husband at Old Miss and we gave them the most awesome wedding in Aspen with like 40 people = awesome and rocking.
Below our kids from Germany below they are awesome.  By the way you need to come and visit!!! We miss you!!!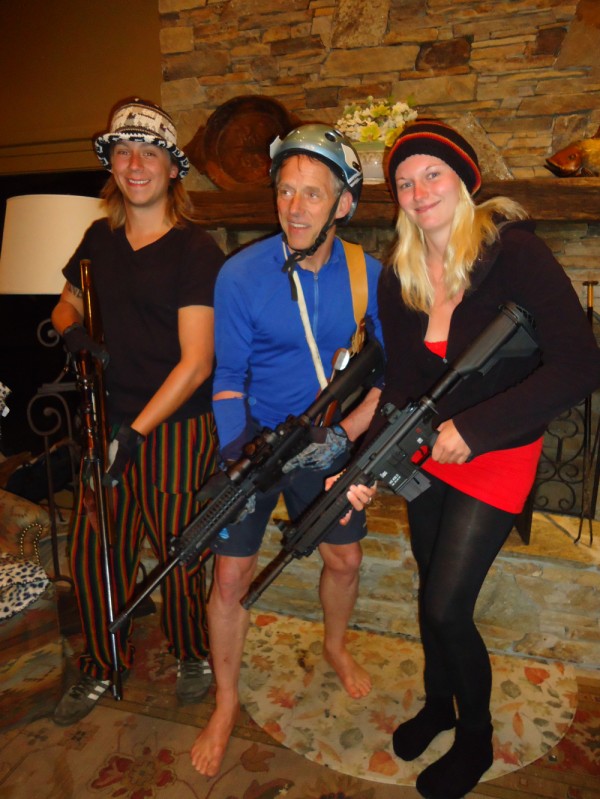 Our adopted kids from Germany, yes we are bad ass!!! Pierre and Franziska.  Now they are married and we married them in Aspen.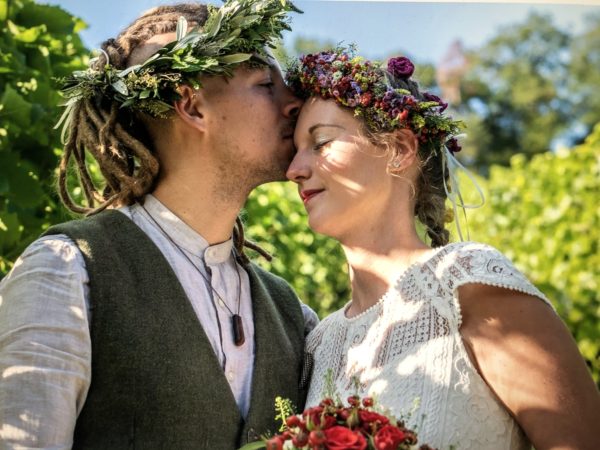 They all keep moving on bummer for us
We love our grown children above and our new kids (young adults) below and they are Americans wow: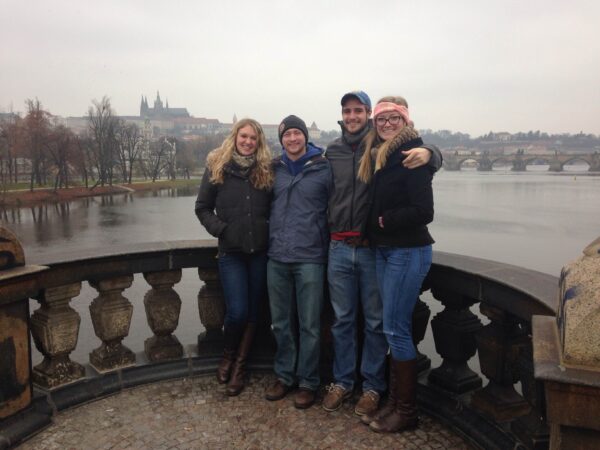 Prague above and Chamonix below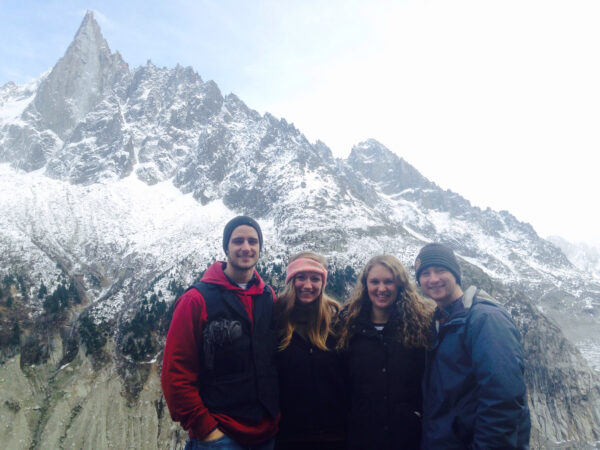 We are so blessed to have these most incredible young adults – our adopted kids in our life – we are totally blessed and one more photo of Lana our incredible daughter from Kyrgystan below on Right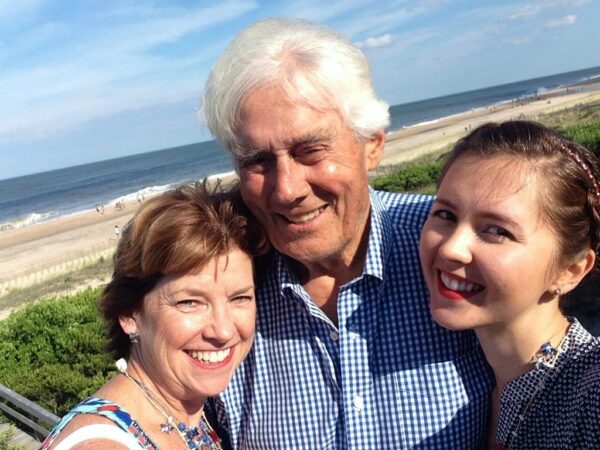 About Us below:
Arden and I met in Aspen over twenty-five years ago at a party held in my parents home. The party was memorable: it was a week long event in which fifty people from Baltimore flew out to hike, bike, play tennis and party.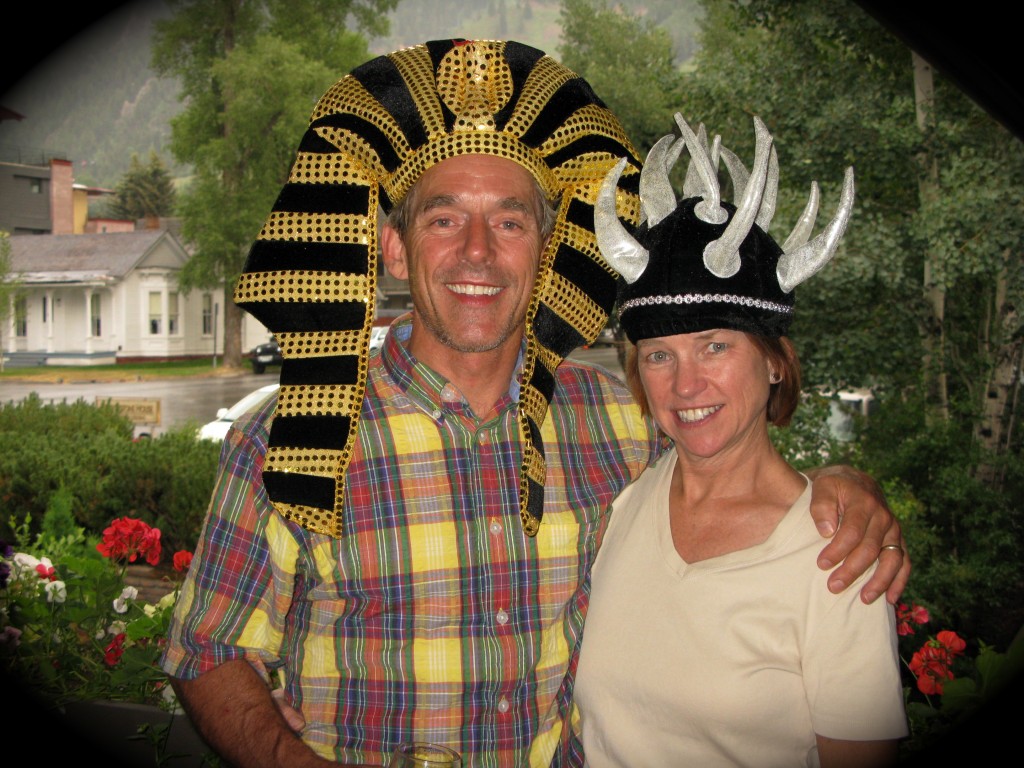 yes we can party  in Aspen
We continue that tradition today by renting the entire Hearthstone House and taking thirty people to Aspen with us each year.
Arden is the direct descendant of Light Horse Harry Lee, father of Robert E. Lee. She graduated from Georgia cum-lade and was accepted into many law schools. She declined law school for a ski bum job in Aspen. She won the Maryland Trails to Rails Marathon, is an avid skier and good biker. She works for a large hedge fund.  I was raised in Baltimore, graduated from Towson with a degree in economics and then attended Loyola for a Masters degree in Finance and also became certified in Wilderness medicine.  After a semester abroad for that program I came home and told Arden to pack her bags  So with four classes to go in my masters program and a great job for Arden, we decided to quit and booked town to attempt to ride our bikes around the world.  So here are our stories of our adventures.
bob@traverstravels.org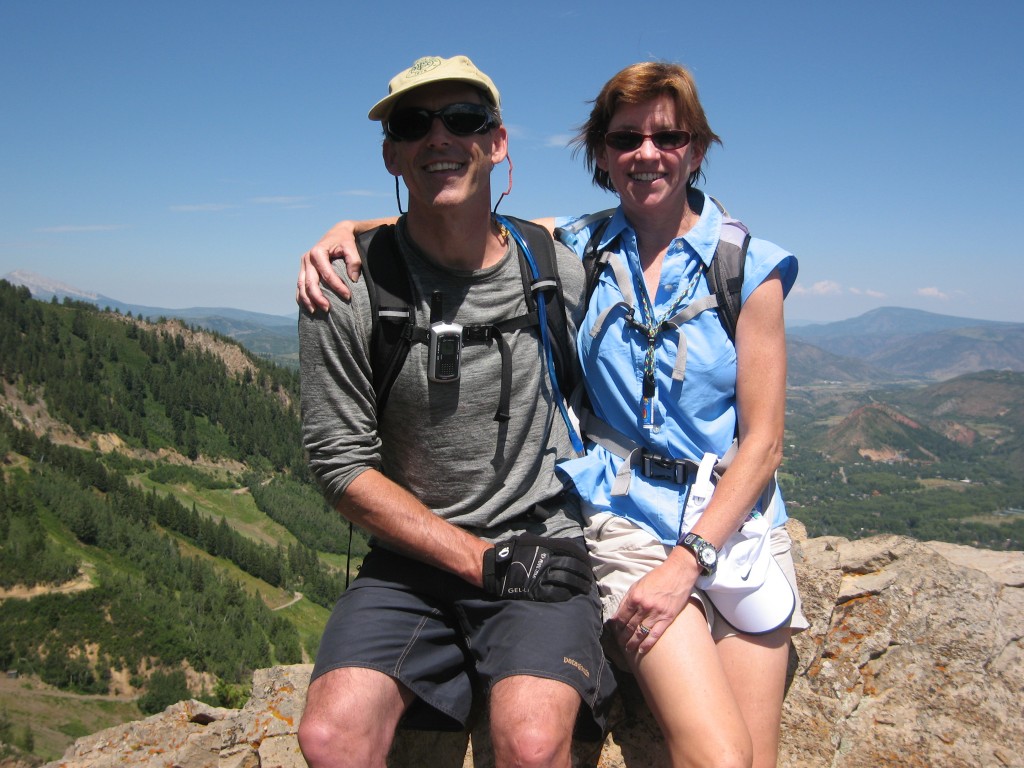 Wow where has all time time gone ??
Since life goes by in the blink of an eye just like a lightening strike in the blackness of night and since time erases so much,  we created our web page to share our stories and pictures of our trips, friends and experiences.  Travel is a seducer an enticer and enlightener.  I love to think about the next adventure when I am unpacking my bags and then to dream where it will take me.  An adventure is like a maelstrom that consumes you,  you are enticed into the journey of newness and exploration one can let it go.  It is seductive and powerful as it pulls you into the unknown.  Different foods, new languages and customs and surroundings and foreign smells and new sights excite the mind.  The traveler can be a romantic voyeur and get lost forever in its grip- when in deep never retreat only go deeper.We have some stories and photos that might be of interest because we have done or traveled to some places that most people do not. We have been to fifty seven (57) countries and have been to some very unique out of the way places and at times some have been in conflict like Afghanistan, Pakistan, Guatemala, Nicaragua and Burma to name a few.  We have been interrogated a few times and put into a holding cell. We crossed borders without going through customs and traveled in restricted areas, areas that were closed to foreigners and made money on the black market.   We also have hiked, climbed, skied, surfed, kayak, and tried to enrich ourselves while on those adventures.  We do not do resorts or travel with groups for the most part.
Some Interesting Stories
In Dulles airport, passport control found $7,000 in cash, a satellite phone with an uplink from my lap top, multiple visas into Pakistan, Afghanistan, Kyrgyzstan, Kazakhstan to name a few.  That was a problem = interrogation for 45 minutes and then another meeting in Frankfurt and so on.
In Nepal, we scoped out the military check posts in Jomson and covertly traveled up the Kalicondaki river valley to Lo Mustang when it was closed 1989.
In Burma we traded money on the black market earning 1000% percent profit.  We made so much money that we treated all of the hotel guests at the Strand Hotel to dinner including champagne because the money was worthless outside Burma.  When we I tried to leave the country I had a serious problem – the authorities asked how could I live like a king without changing money at the bank. I was almost left behind, thank you Lotar for saving me.
In Rajasthan on the border, we saw a major heroin deal go down. We saw a camel caravans take the chemical acedic anhydride that is used to convert opium into heroin cross the border into Pakistan.
In the tribal areas of Pakistan like Dara and Kohat and down near Bannu, Alfridi the local heroin Warlord's nephew was my safety blanket.  Because of him I was able to travel around his area of control. Wicked cool place Afghanistan is.
In India, we crossed the border from Nepal without going through customs –just walking around the border post – this was a problem leaving.  When we went to leave the authorities stated, " how can you leave when you are not here??? They asked us to wait for the authorities but we booked out. We also entered France and Burma without going through customs.
In Pakistan I managed to get through all the internal check posts until the border post at Sust speaking Urdu.  They confiscated my passport there.
I Miami we managed to get to the Bahamas without an Id or passport for a fee from or own US passport control- it was a joke.  When we arrived in the Bahamas our entry letter (a Joke) was denied as a fraud but we managed to talk our way through those guys anyway. While there we found an area off limits.  Traveling down this sandy off limits lane we found an off loading site for endangered animals from Africa, they were tigers. This was not a very cool idea as smugglers are dangerous!!
In Tajikistan we arrived without transit papers, and a satellite phone with the uplink from my computer and cash, so we were put in a holding room for some decisions about allowing us to travel.  We finally made our way after four hours- thank you Russians.
We are grateful for my mother and Paul Theroux.  They were the ones that generated the travel bug in us.  Paul has written some of the finest travel stories ever.