The Civil War Century is a great great bike ride that takes you through the mountains of Maryland starting and ending in Thurmont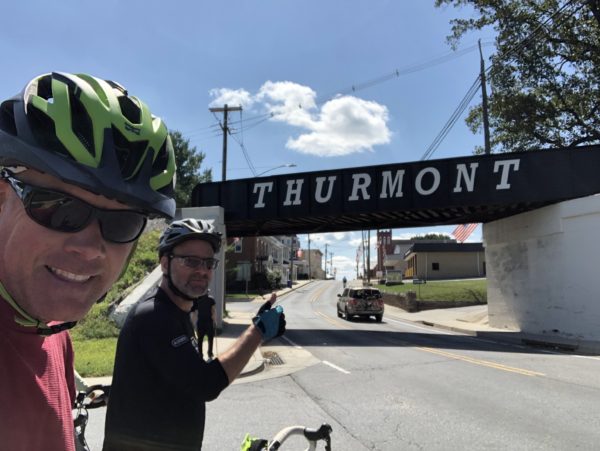 This year, our group of riders included: Mark, Mike, Ann, John, Tim and Arden.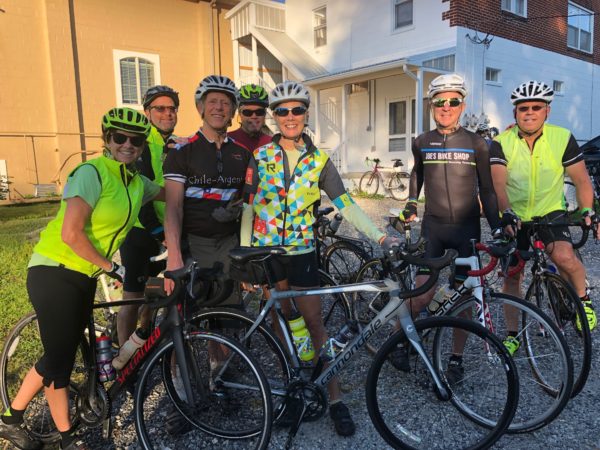 The Civl War Century has been voted "best" and a "winner" by Baltimore Magazine and this is about their 22nd year.  They offer [107 mile ride with 7,100 vertical] below,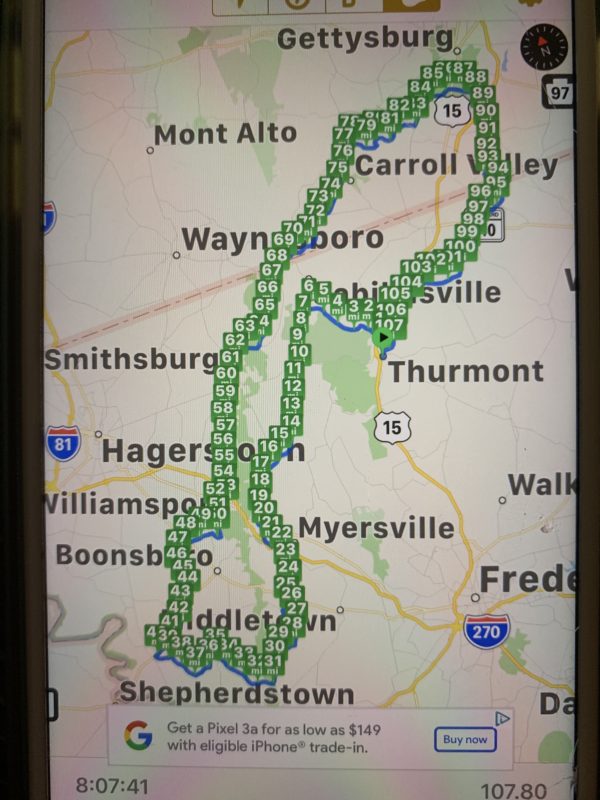 or [79 miles with 5,300 of vertical], [64 miles with 2,600 vertical], [52 mile with 2,200 vertical] and a short 25 mile with close to 1000 of vertical. I did the 106 mile route and I can assure you to be prepared for long mountainous climbs and steep descents.  The others in our group did the 64 mile and they said it was enjoyable with more rolling terrain but of course had some rather large hills.  Rolling hills along great terrain below = "visions of ecstasy"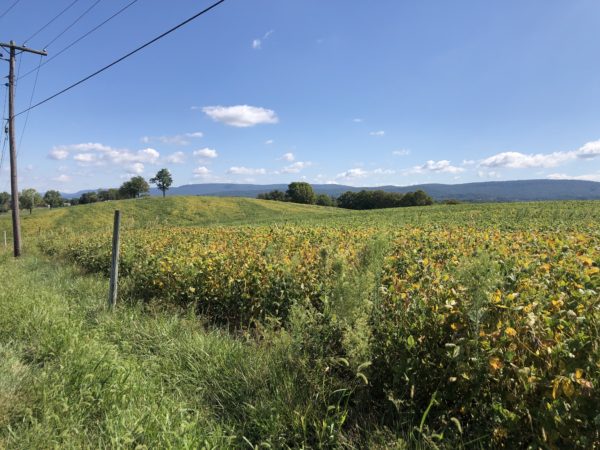 The routes are all marked with great aid stations along the way. Coming into aid station number one on the 106 mile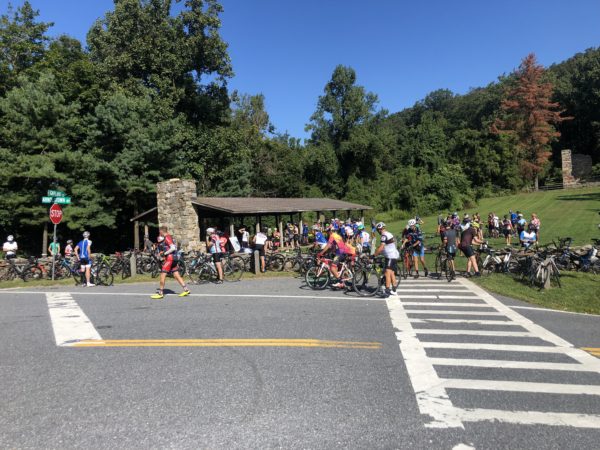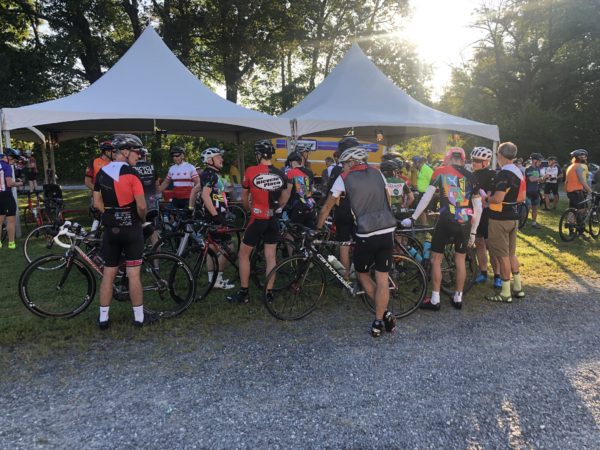 Getting the grub and grog above and taking a break below before heading out.  Many of the riding took us through state parks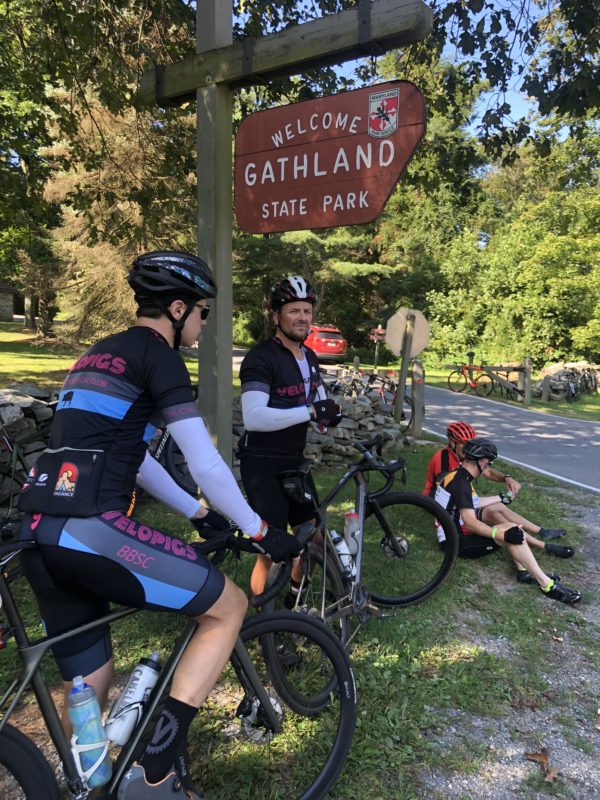 We rode though Antietam  from Thurmont passing the many memorials of the Civil War.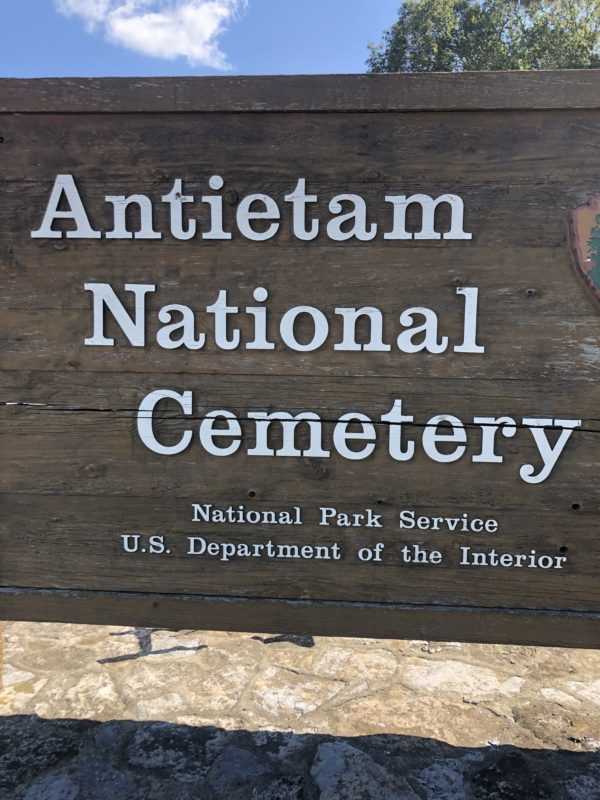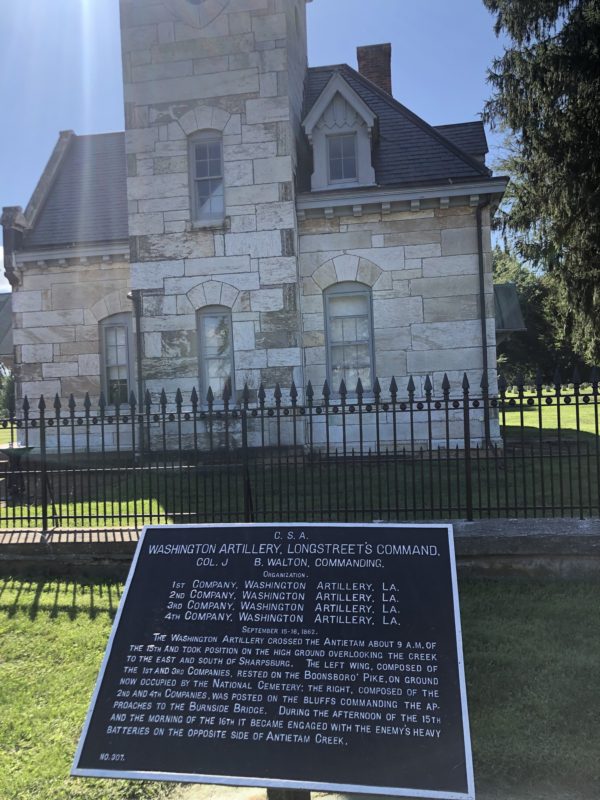 Along the way I passed the Appalachian trail a couple of times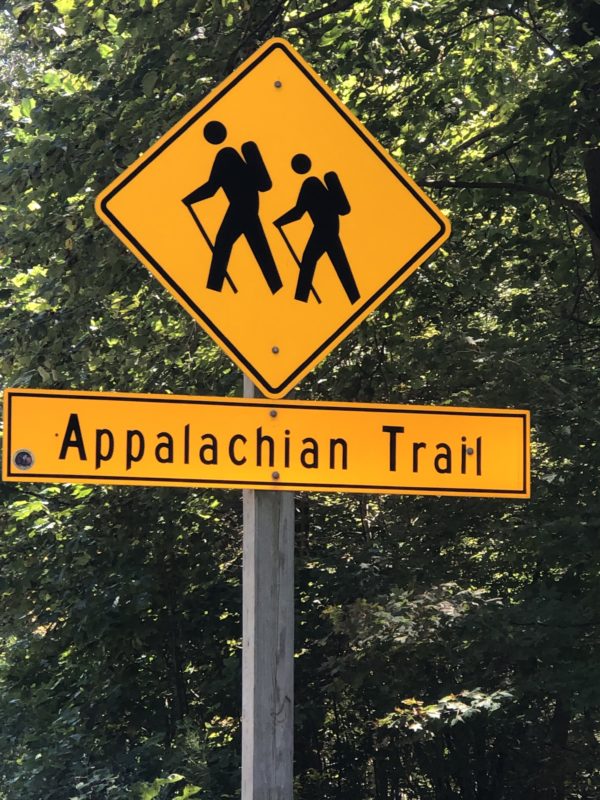 We also rode past many secret military posts like: Raven's Rock, Camp David, the underground bunker system surrounded by barbed wire, Fort Detrick,  Fort Ritchie.  After passing the old Military base in Penn Mar – I think Fort Ritchie, we rode into Gettysburg Battlefield passing many historical monuments below .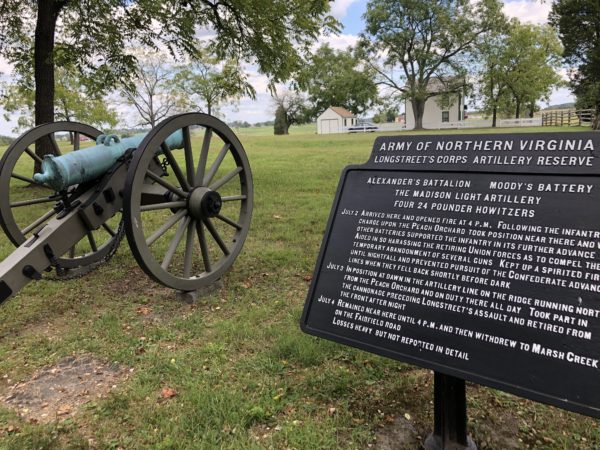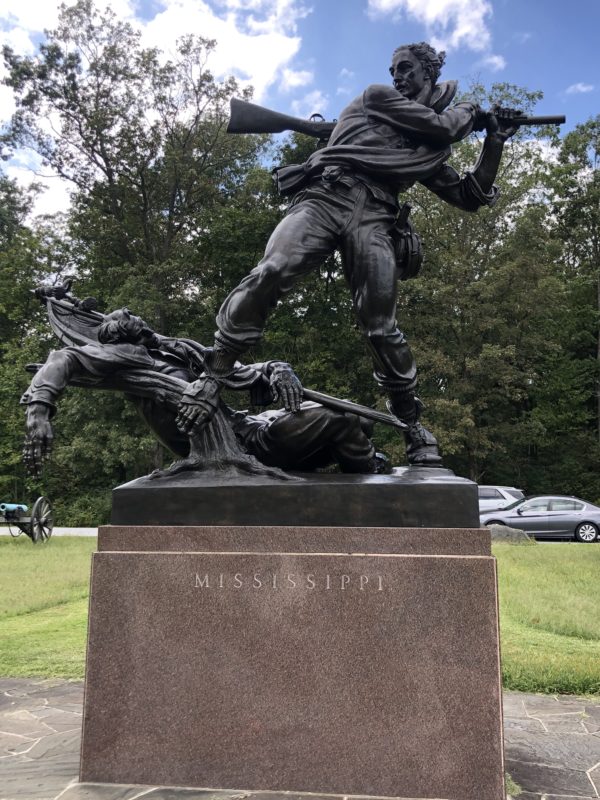 The visions were of ecstasy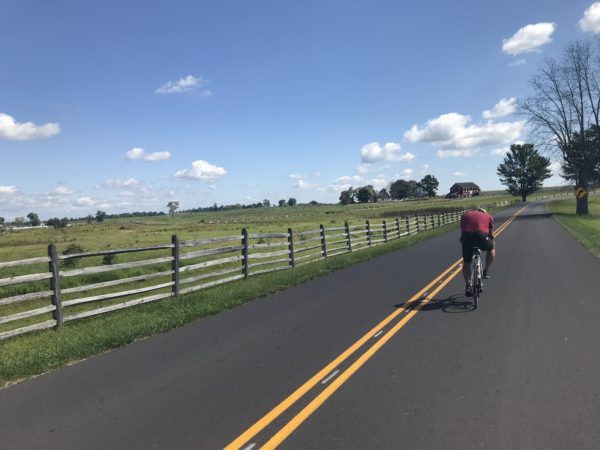 We rode though covered bridges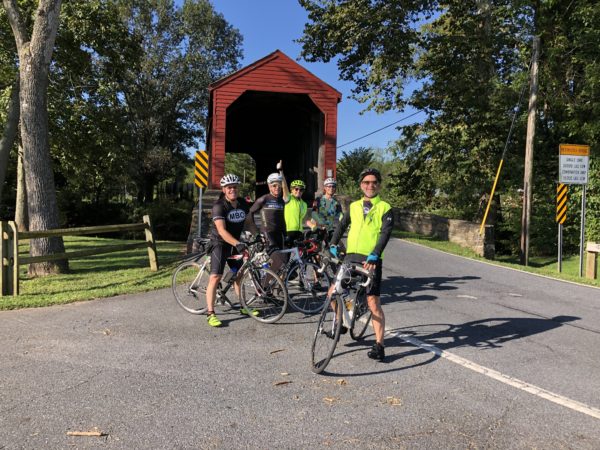 and rode over old open bridges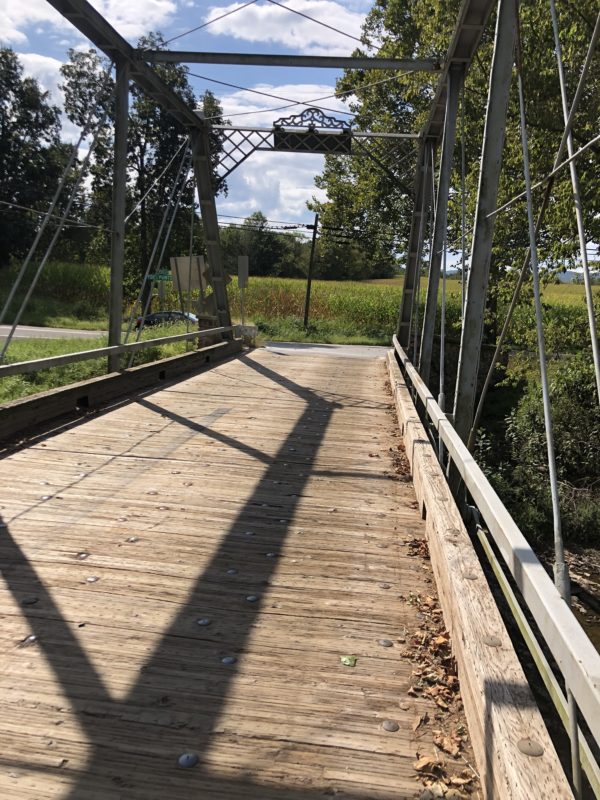 passing incredible beautiful streams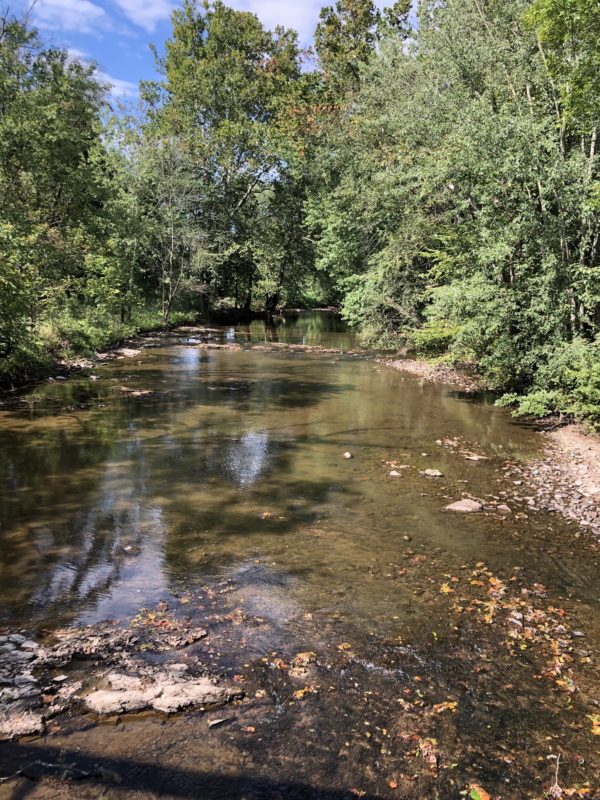 And then we came into the finish line and for me this ride crushed me like a bug in a rug and why: a lot, a lot, a lot of serious climbing and 107 miles. Finish line below at about 8 hours even to be exact 7 hours 52 minutes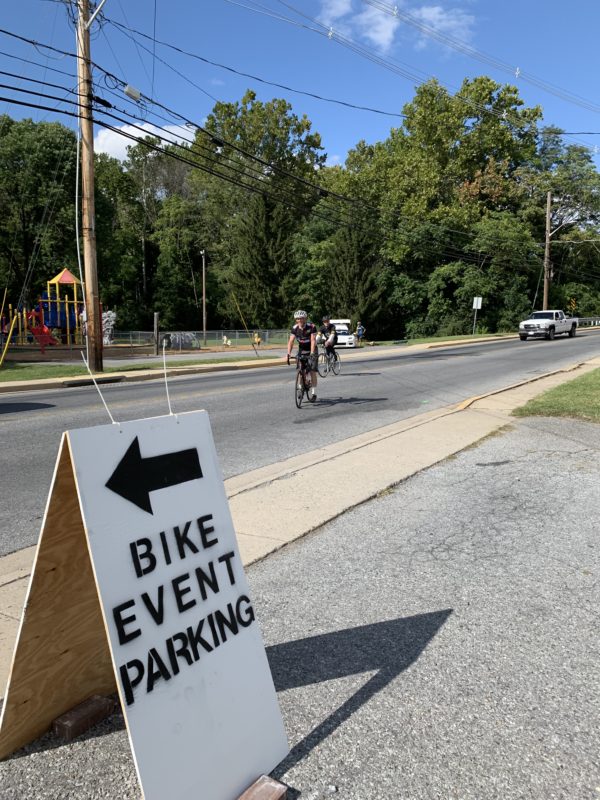 happy face below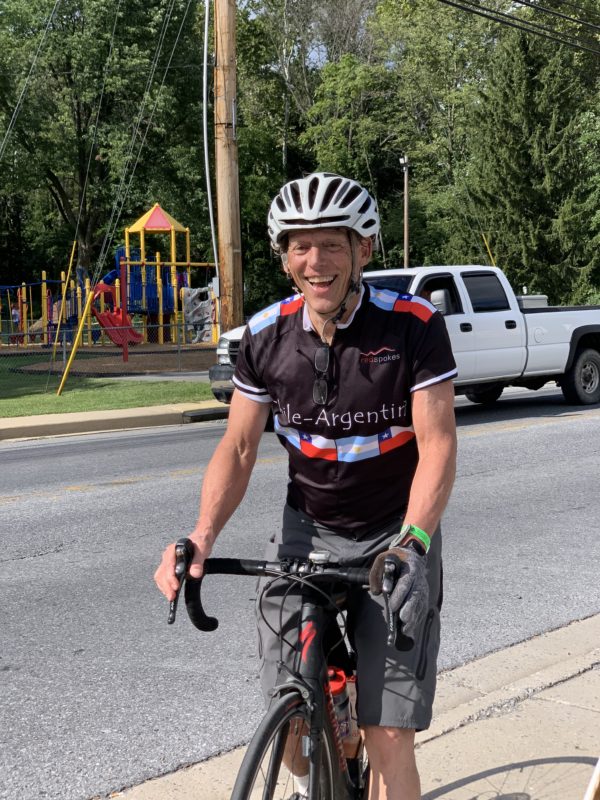 So a great time was had by all!!! Below are some photos of this years ride