A goup of friends rode in the bike event called "Tour Dem Parks". The Proceeds benefit Baltimore's parks, environment and cycling.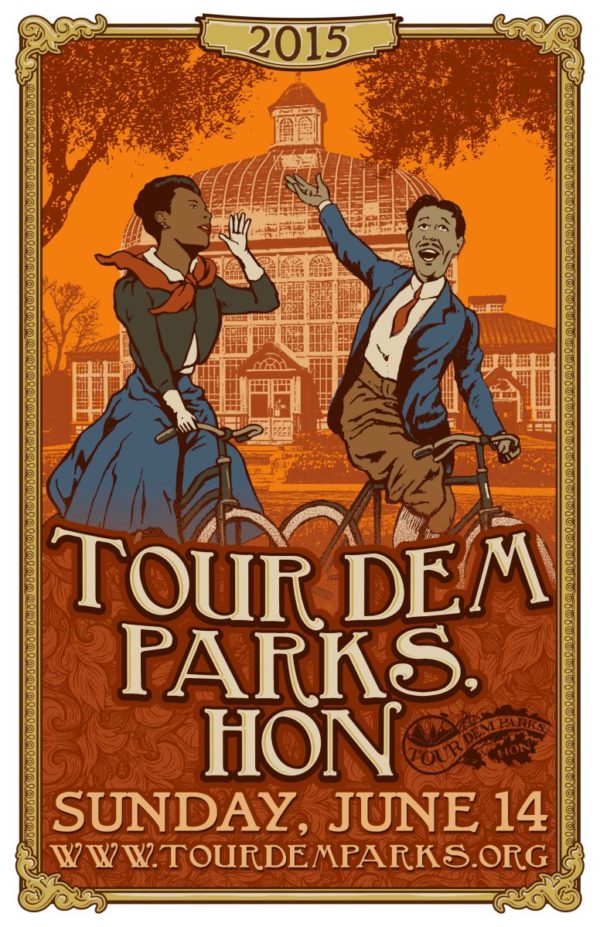 A group of close friends rode the 14th annual Tour dem Parks, Hon. There are a few options: The Le Grande Tour: (35 miles through all five main parks) is the most popular ride, designed for the experienced rider who wants to see Baltimore's parks and neighborhoods. This ride took us through all five major parks (Carroll, Druid, Herring Run, Clifton, and Patterson) while passing through a number of the other smaller parks that make Baltimore Bal'mer. Rest stops are frequent and fully stocked.
The Le Petite Tour: (25 miles through three main parks) is a mix of trail and street riding going through three main parks and many neighborhoods and smaller parks.
The Family Ride: (12 miles up and down the Jones Falls Trail)
This is a short ride up and down the Gwynns Falls Trail connecting Carroll Park and Leakin Park. It's designed for families who want an off-road experience or for people who are just getting (back) into biking. Our "Bad Ass" group below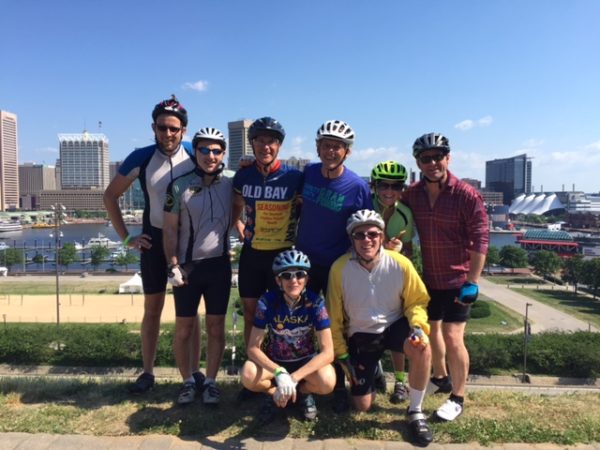 It began and ended at the glorious Druid Hill park at the HP Rawlings Conservatory below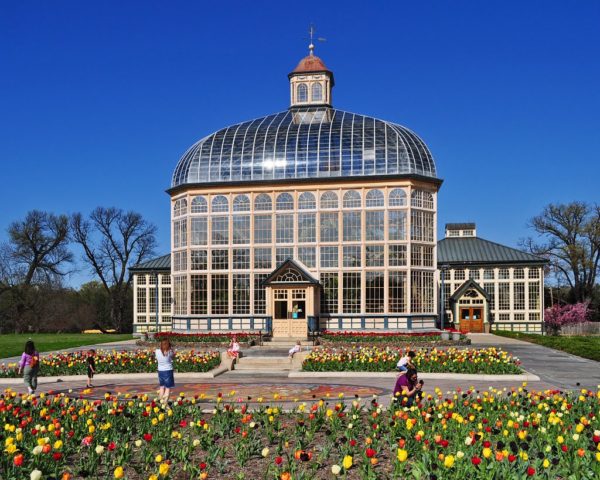 Tour dem Parks, Hon! is the annual tour of the Baltimore parks system and is always held the second Sunday of June. The Tour goes through Baltimore's parks and neighborhoods, giving riders a up-close view of regional attractions and quietly tucked away gems like the pagoda at Patterson Park below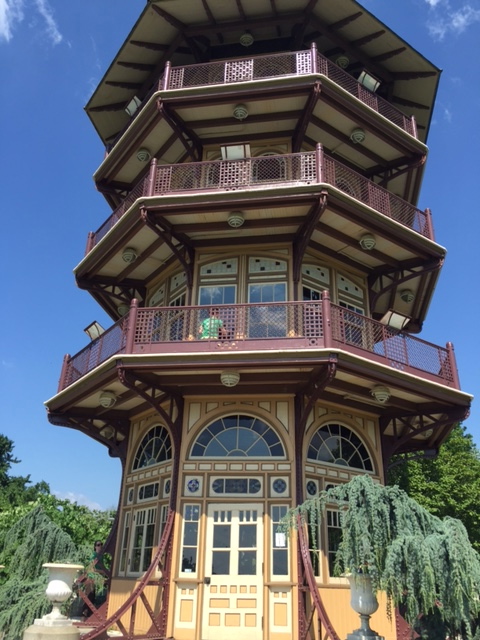 Of course being SEAL team we did the 36 mile loop (below)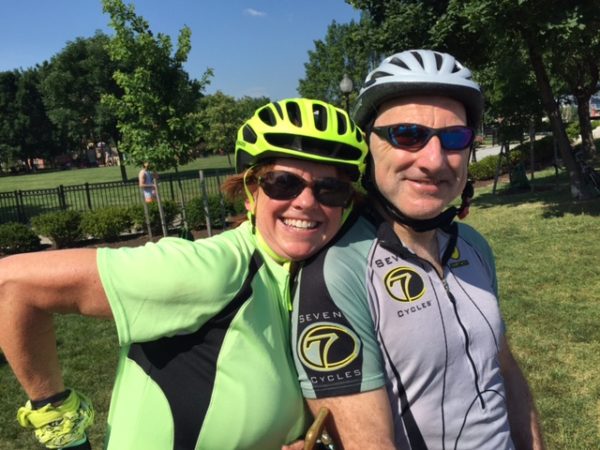 Some shots along the way below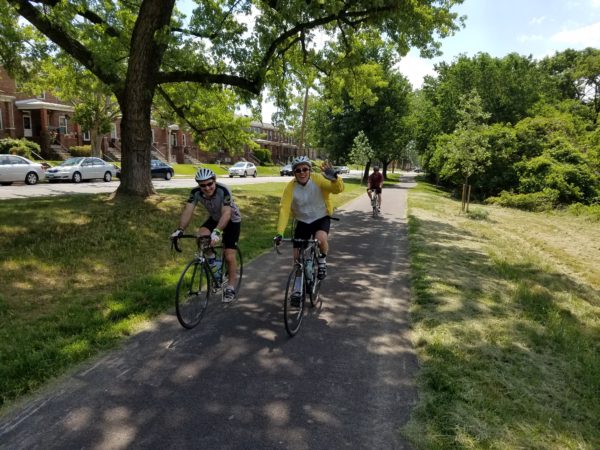 We saw exquisite sights along the way  above and below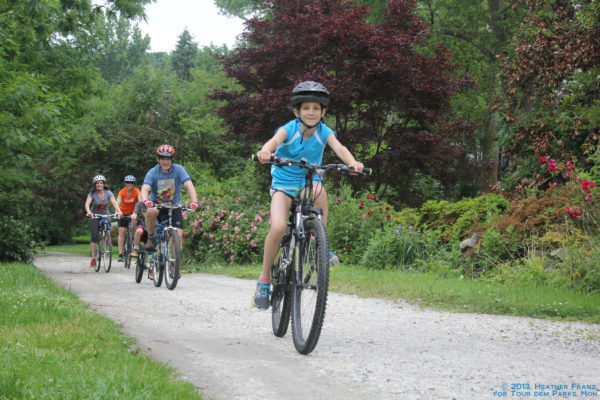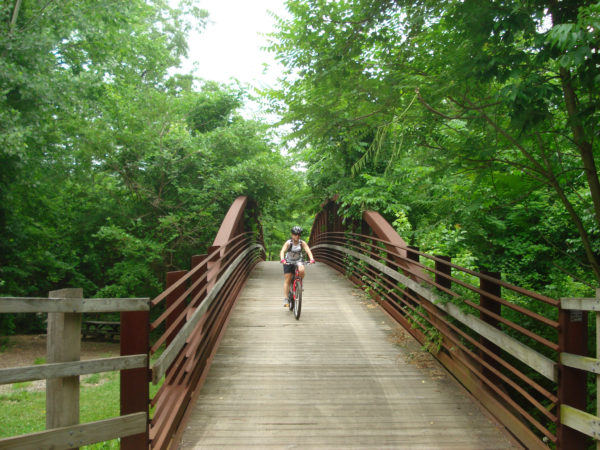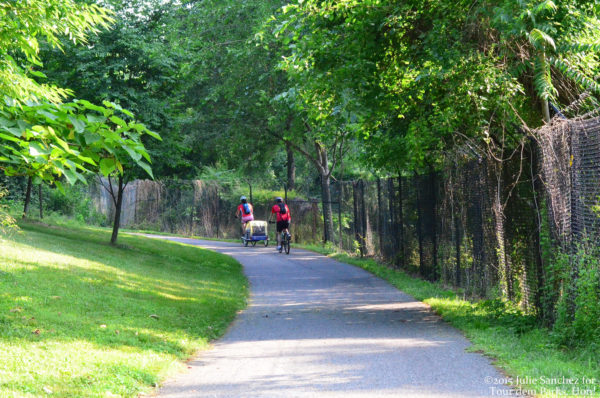 as well as this beautiful scene from the inner harbor below from atop Federal Hill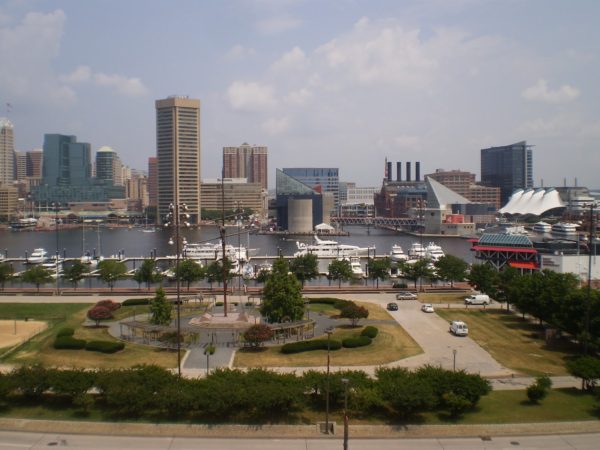 We rode through many great neighborhoods like Dickeysville below
We traveled along side meandering streams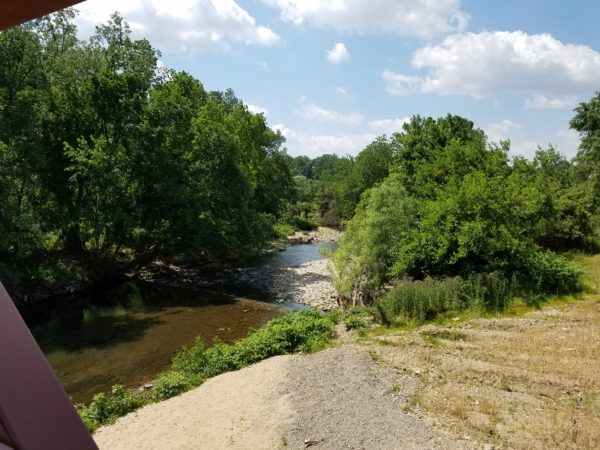 on great trails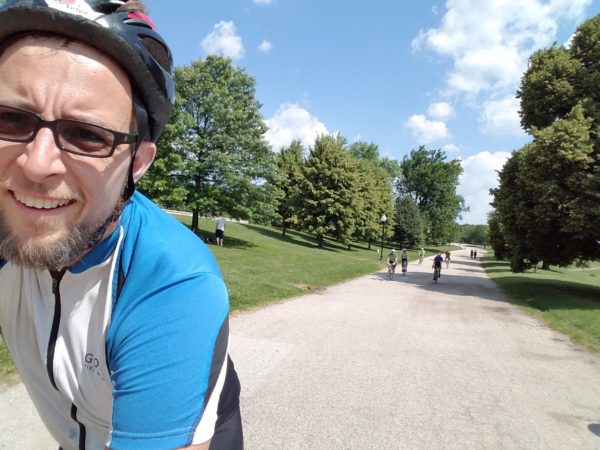 We had a great day,  The ride is followed by a relaxed barbecue with live jazz.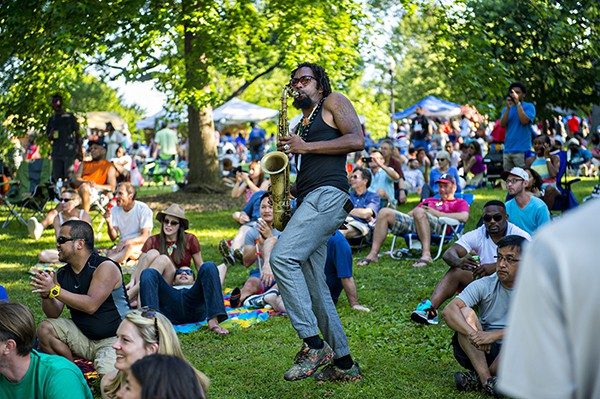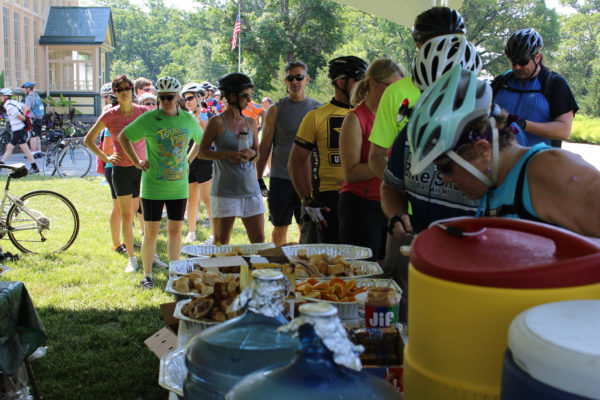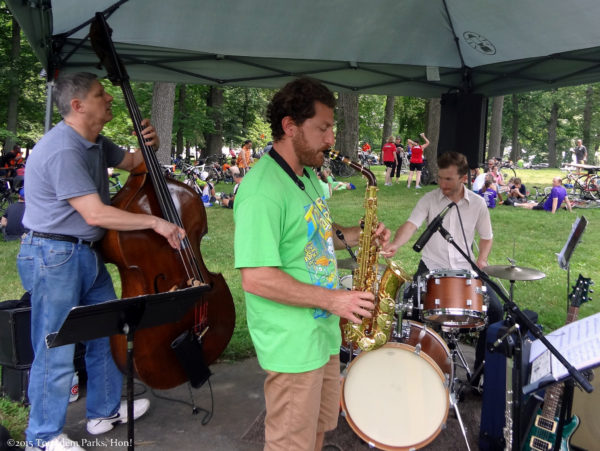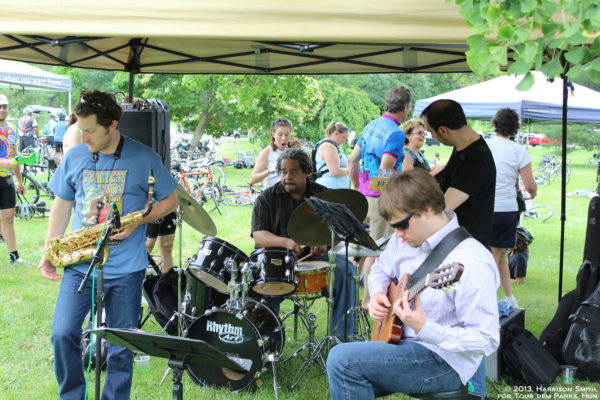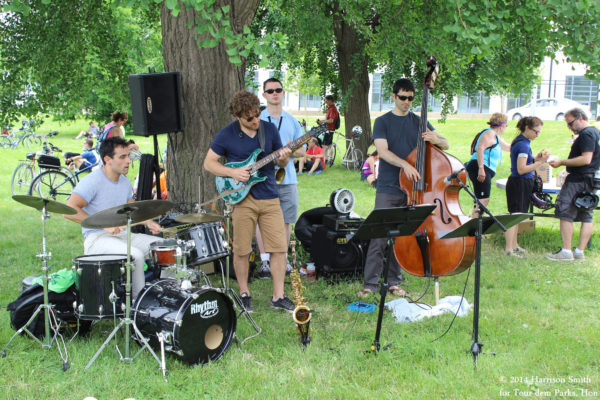 A few other shots along the way below
Registration opened at 8:00-9:30 followed by a Barbecue