WE floated this river on a day trip back in 2016 fly-fishing and had a great time .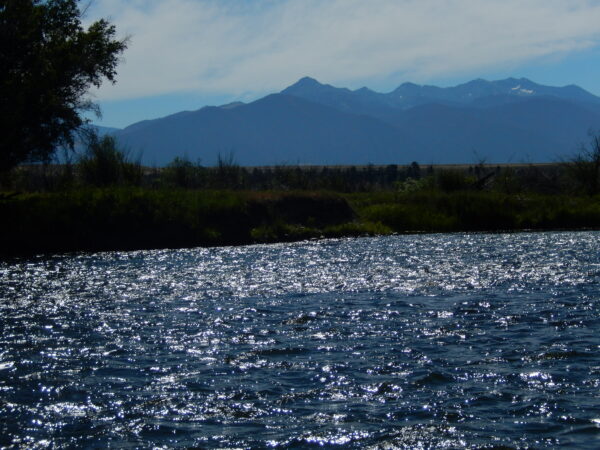 The Big Hole river has been a destination for serious trout fisherman since the late 1880s when the Angler's Guide, an Eastern angling journal advertised the Big Hole as a national destination fishery for grayling and trout while promising daily 40 lb catches. Stan below crushing the fish.  I was taking in the scenery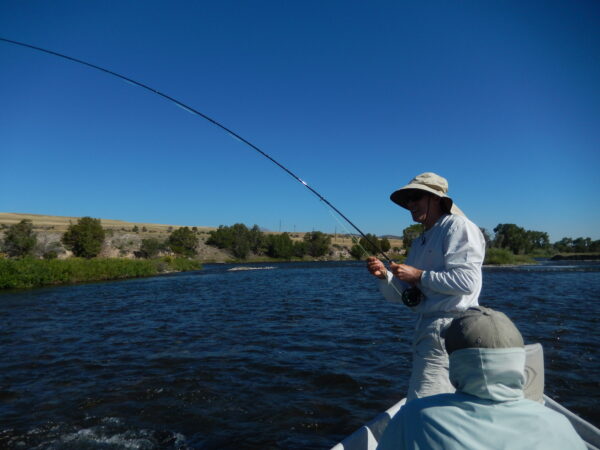 When one thinks of Montana fishing—big fish, beautiful scenery, few people—the Big Hole comes immediately to mind. This river drops 2,700 vertical feet over its 150-mile course, and includes high-mountain meadows, open cattle range, pine forests, deep tumbling canyons, and riparian cottonwood habitat. Human population is sparse.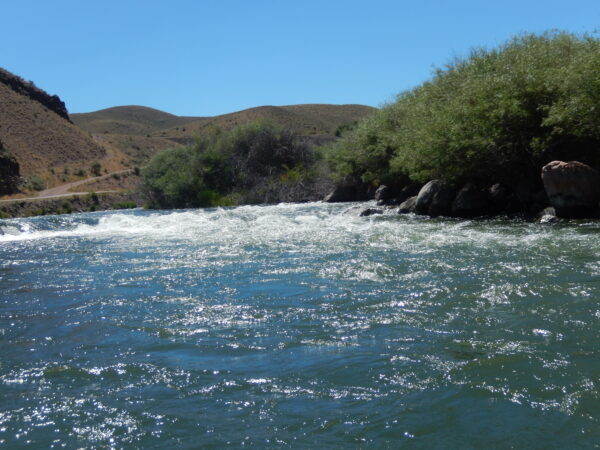 We had some nice little white water in a few spots but it was mostly flat, relaxing and fun
And the Big Hole is the only river in the Lower 48 that offers a home run for fishing: rainbow, brown, cutthroat, and brook trout, plus fluvial grayling and whitefish. To catch these six fish on flies in a 24-hour period on one river is a true accomplishment.  Dozens of guides, outfitters and fishing lodges offer guided fishing on the Big Hole and its tributaries and we were fortunate to use Ruby Springs for a float/fly fishing trip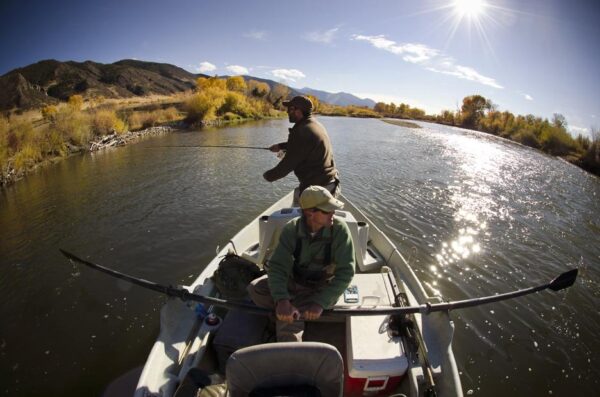 We went in late summer so we had a casual float as compared to earlier "rapid " floats when the spring run off can occur as the river is not damned Floating the river is the most effective way to fish the Big Hole, which boasts about 75 miles of floatable water. You can access many runs with a boat, and won't slip and slide on the river bottom. During spring runoff, make sure to check with local fly shops regarding the current water flows as not having a damn, the river can be a dangerous
Ruby Spring rules