So we attempted to ride our bikes around the world and one of our stops was in Cairns Australia.  It was here we went diving on the great barrier reef as well as canoeing.  
Our full day canoe trip was on the Tully river and it was a lovely river: tranquil and peaceful.  We did manage to tip over a few times but it was an awesome time.  We took breaks jumping from tree swings as well as having a billibong.  It was cool.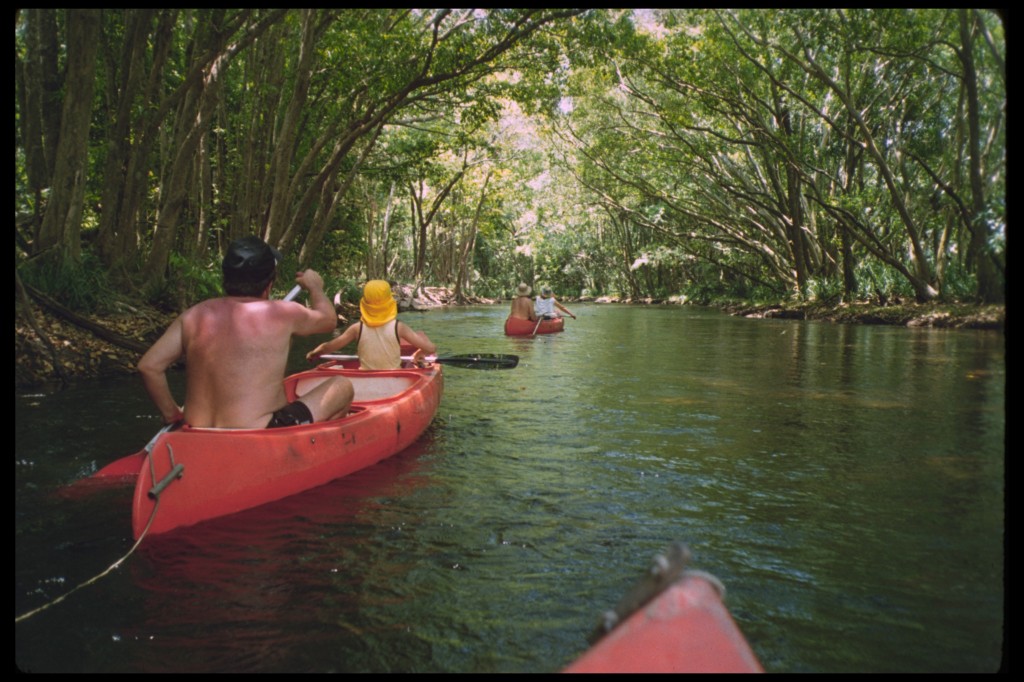 I would highly recommend the canoe trip and it is out of Cairns.  
Lunch was provided and it was perfect for a family as well as it was tranquil . Wish I had more photos as this was back in like 1989 a long time ago.