Rafting the Colorado is awesome.  A lot of big water and fun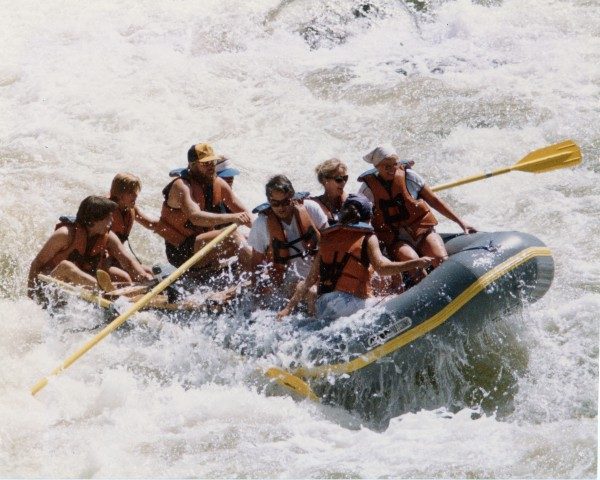 WE had a home in Aspen so on a few occasions we would raft the Colorado.  We did this as a day trip out of Glennwood Spring Colorado.  In our photo above is my mom, dad, Joan and myself – we are game for adventure. 
We started east of Glenwood Springs by heading up river about 9 miles to the Shoshone Rapids in Glenwood Canyon on the Colorado River.  The photo above was back in about 1978.  We got off to an exciting start hitting some great rapids like class III-IV rapids including.  The rapids are now called "The Wall, Tombstone, Man Eater, Superstition.
As we approached Glennwood Springs, the river gradually mellowed out and and we saw incredible wildlife.   As we approached Glennwood there were a few natural hot springs that flowed right into the river and we stopped to get them. At the end we visited the Glennwood swimming facility and had a great day on many rapids and a great adventure. Another time we traveled all the way down towards the town of Rifle this was a full day trip 
Here we are: dad, mom and kids flying down the river out of Glenwood. I would highly recommend doing this trip.  The guides are out of or near Glenwood and Aspen guide services can arrange it as well