It was way back in 1974. That year in the summer, I did a car trip out west and went to Yellowstone and then bumped into Jackson Hole Wyoming.  While in Jackson Hole, Wyoming I did a day trip on the snake.  I have no photos but here is some information on it .  The photo below is mine from the Colorado the others are from the web as 1974 was a long time ago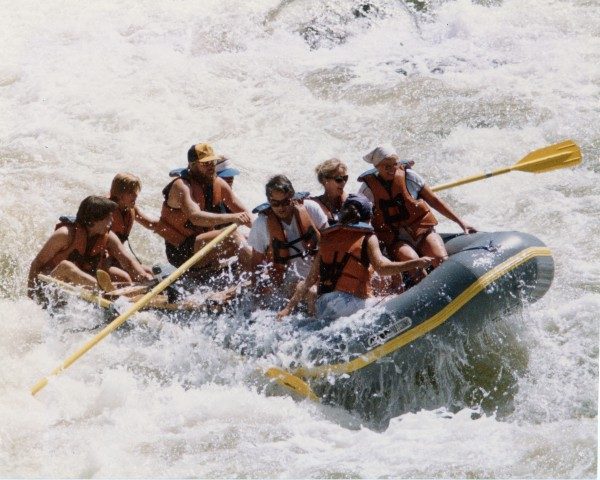 I was a great rafting trip and we partied at the million dollar cowboy bar in Jackson afterwards.  So this is the scoop.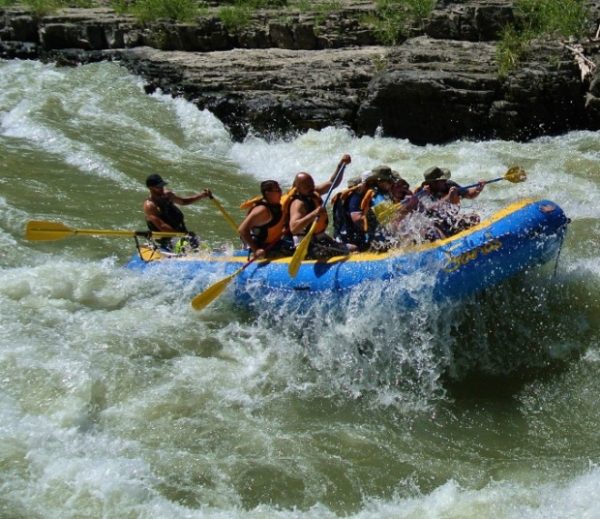 This is a must river for rafting just as the Colorado river is.  We were on the river for about 4 hours probably going about 4- 8 mile.  It was a  "Classic" whitewater trip and we had so much fun.
What to Expect is our photo from many years ago on the Colorado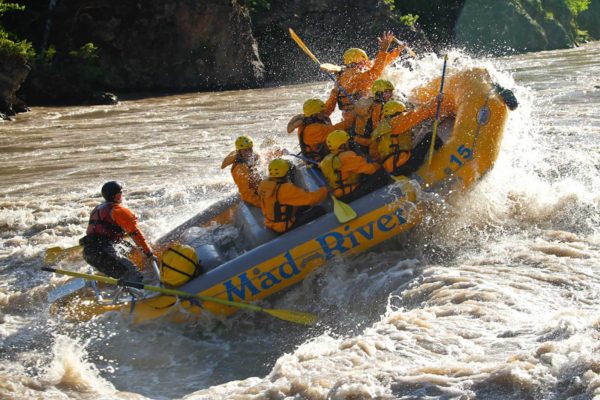 This is a class like 3-4 river with about 6  sets of some real fun rapids. After every section of whitewater you go through there is a calm section following.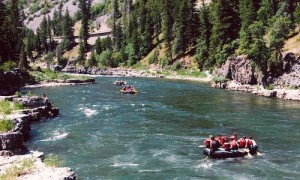 This is a very wide and deep river! Great for jumping in for a quick swim! This is a great family river! Also, a great river for all ages who want some big waves.
I highly recommend the snake