5This is an 88 in line skate race that goes from Atlanta to Athens on regular roads. It is grueling but far more important is the money we raise for the Leukemia and lymphoma society. Bruce (my hero) started Team in Training (TNT) and that program had raised over 1.3 billion- yes 1.3 billion dollars for research and development for LLS.  Our little skate team raised about 1 million over 8 years thanks to all of us including Bruce's significant contributions.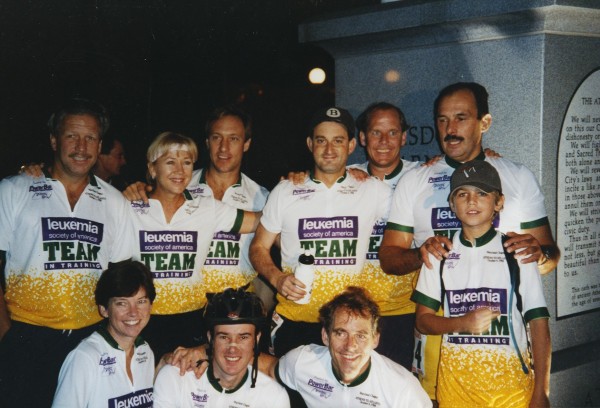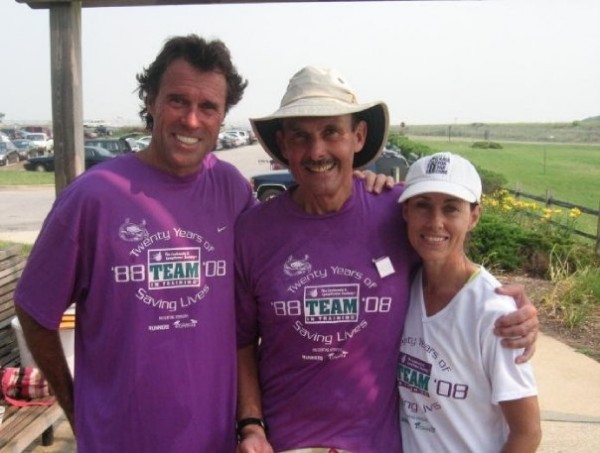 Rod Dixon, Bruce and Missy above.  Rod won the New York Marathon andd Bronze in the Olympics.  Bruce created TNT for the luekemia Society and that program geberated 1 Billion dolloars- wow.  Missy is one awesome in shape awesome individual.  She runs ultr marathons, does in line skate races and bike plus raises money for charities.  She is just participated in the Tuff Mudder races see photo below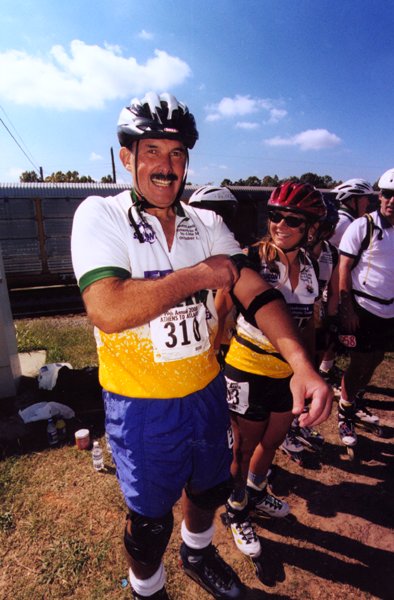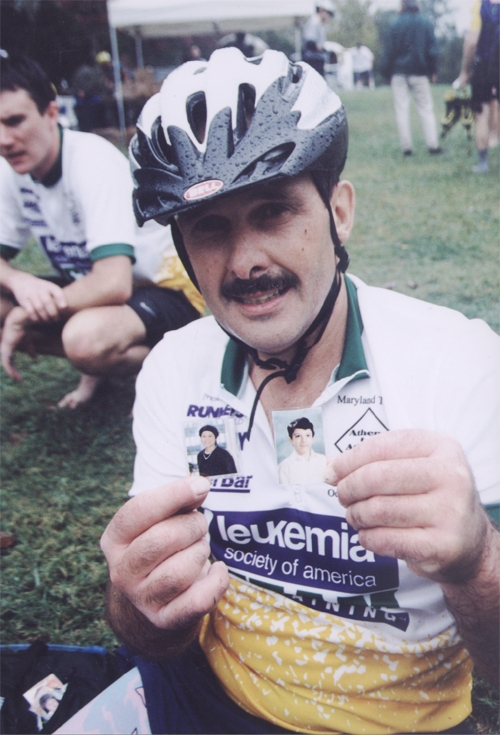 Bruce in both photos above carrying photos of patients he is skating for.  Bruce like my father,  is one of my few heroes and I have few.  He represents all things we hold dear like: honesty, integrity, performance and service.  He embodies all we hold dear.  Bruce you  like dad cease to amaze me and thank God for people like you.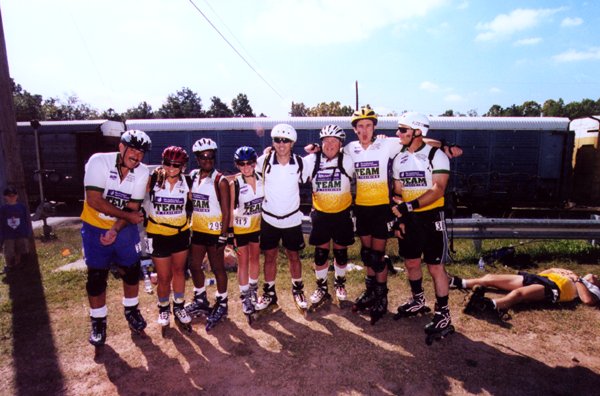 I am in the middle in the white shirt and Bruce is on the left in the photo above.  Another TNT group photo below and Missy in Tuff Mudder below.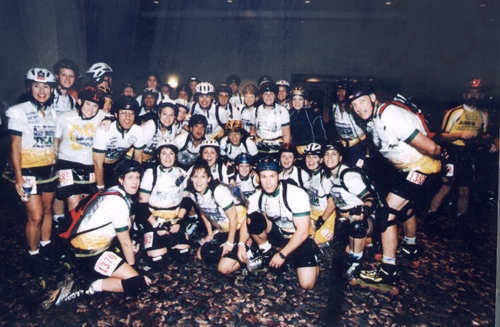 His team above. Members over the 8 years were:  Bruce, Bob T., Arden T., Bill K, Joel S., Missy D. , Bill, Rita, Will Andrews, Guy W., Alex, John B..  Dude we kicked some ass on the course- yes we did and I am proud of that. We would form pace lines (like that pictured below) and go up to 40 MPH downhill- wow that could be dangerous as I lost a thumb in an accident and Bruce broke his shoulder.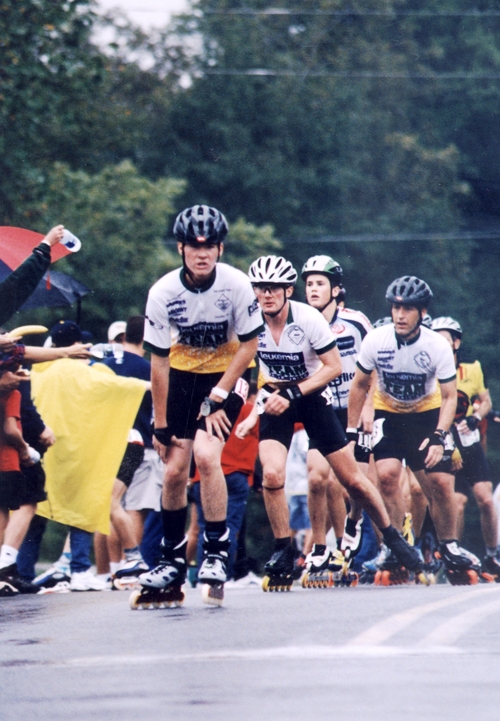 Pace line above reaching up to 40 MPH downhill wow screaming downhill it is awesome if you like adrenaline.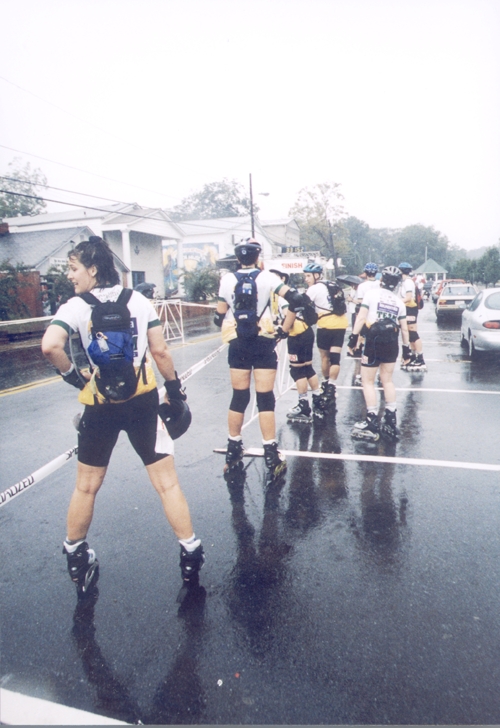 Dudes – this year it rained.  Bruce is there in the middle with knee brace on- wow 88 miles you do it and tell me what it is like!!!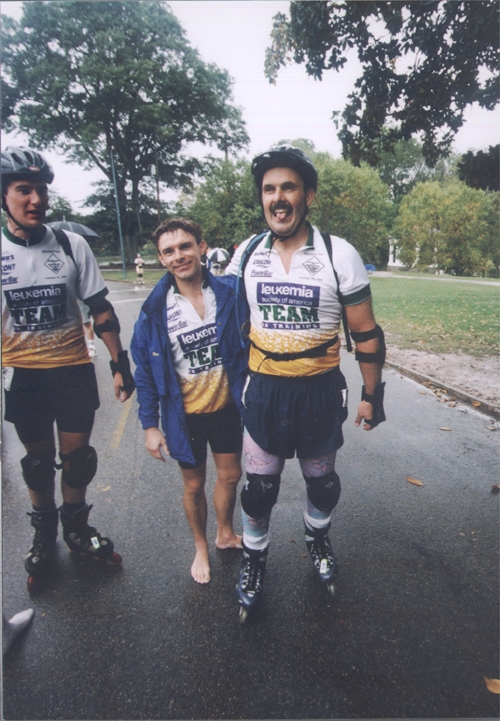 Bruce, Alex and Will above. Russian's rule- pure SEAL team
General photos below!!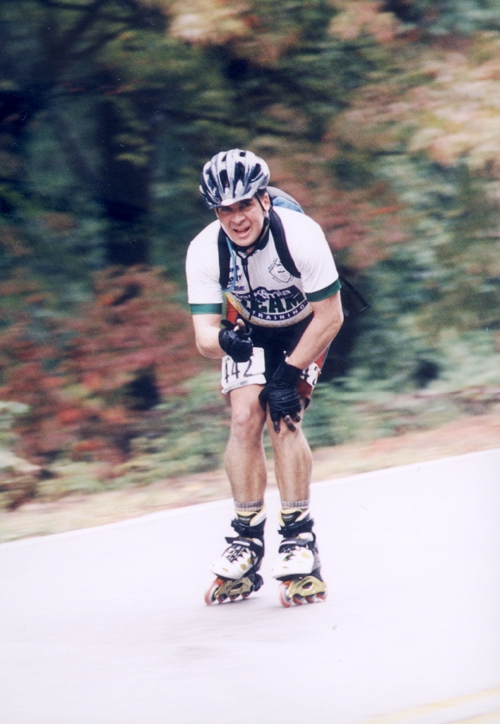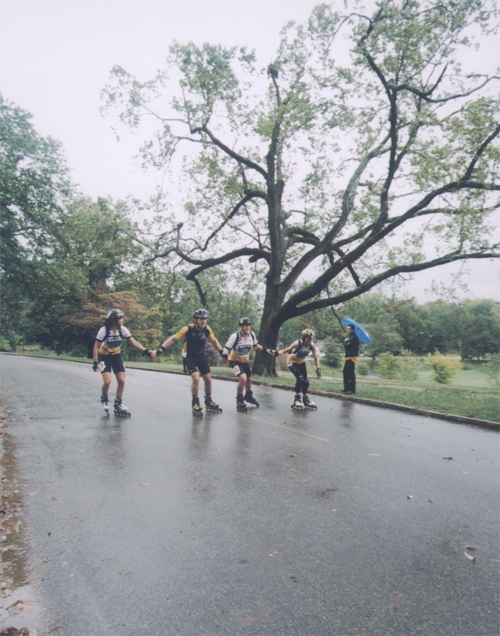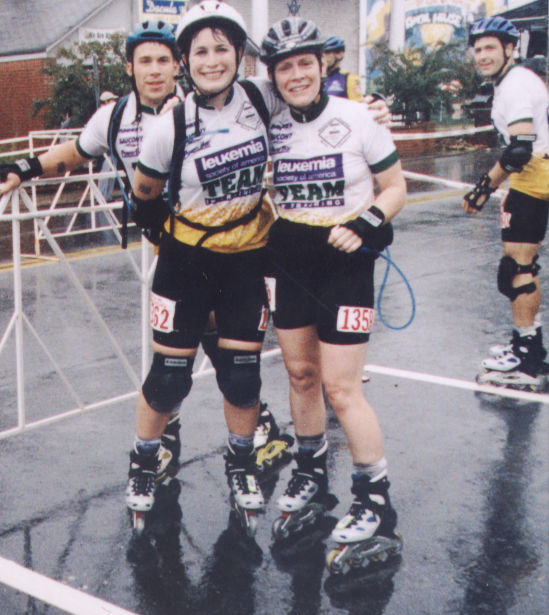 Party to Honor Bruce as TNT founder 0f LLS ,  wow i.3 billion dollars for LLS smoking cool. I always have this gear I have to lug around- pretty cool if I say so myself.  Bruce you are awesome and thanks for all you do for us.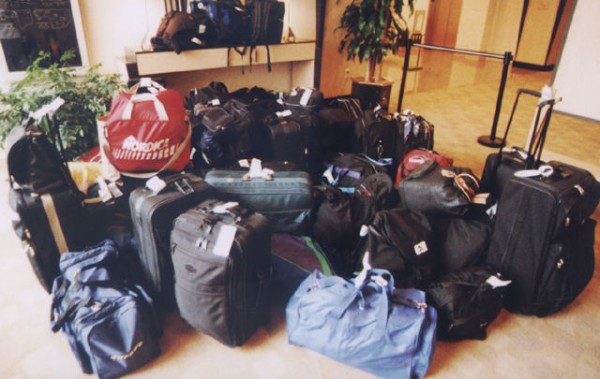 We did this in line skate race 90 miles, for  8 years and raised about 1 million dollars for the  Leukemia Society. Wow it was smoking hard and I did it on like 6.5 hours.  

Dude- this guy is going down badly.  Wow very cool shot but feeling bad for the skater above, but after going to the ER party below with photos.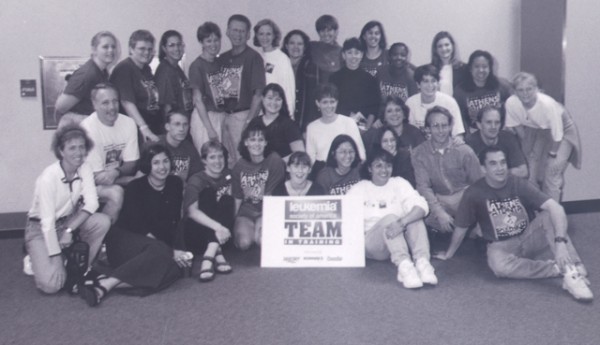 Party above and below after the race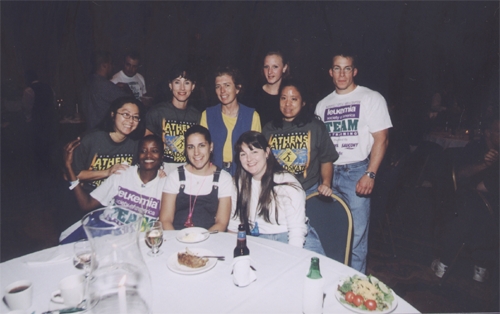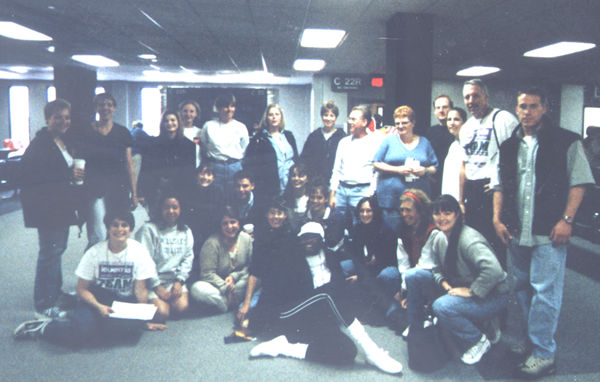 Going home bummer.