Ok this was the most dangerous thing I have done.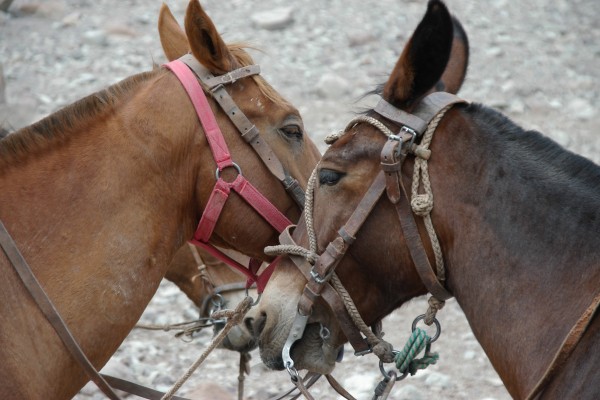 Wow I could have drowned, died from hypothermia, fallen off a cliff and just got lost.  This was a crazy but rewarding idea in which no one got killed.  Imagine after coming down from 22,000 on Aconcagua (see treking section) and then humping it out on horseback over some very rugged terrine.  Now these were not tourist horses but the real deal and they could kick our ass.  We crossed rivers holding on to the horns and wow I was smoked at the end.  So let me start from the beginning. Horses are loaded at Penetenties and the goods to base camp (Mulas)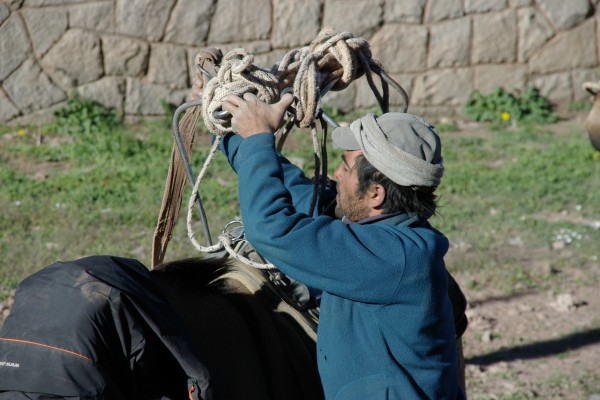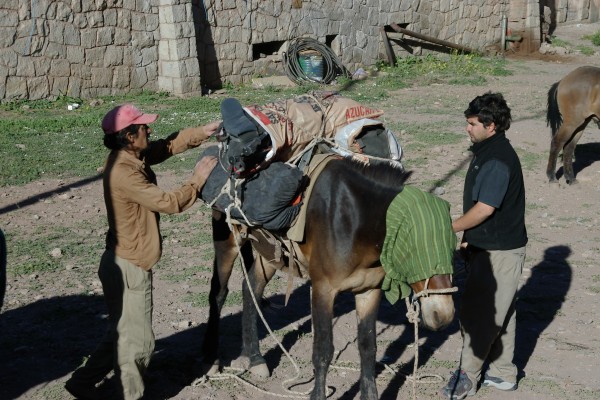 Loading up the horses and mules with packs and gear for the 23,000 foot climb of Aconcagua above, on the way there below.  On the way to Mulas "base CAmp" over very precarious trails to say the least. This is not for tourists but only done by the local cowboys to bring up supplies. SO I thought it would be "FUN" to take the horses back down to Penetentis after our climb from 14,500 down to 9,000.  So after our climb to 22,000 we contracted to the owner of Mulas and met the cowboys below. It seemed so innocent-mistake but adventure.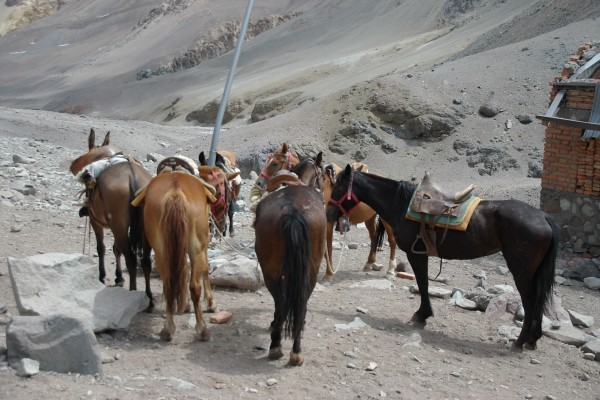 Leaving the staging area to come down above and forced ride starting out below.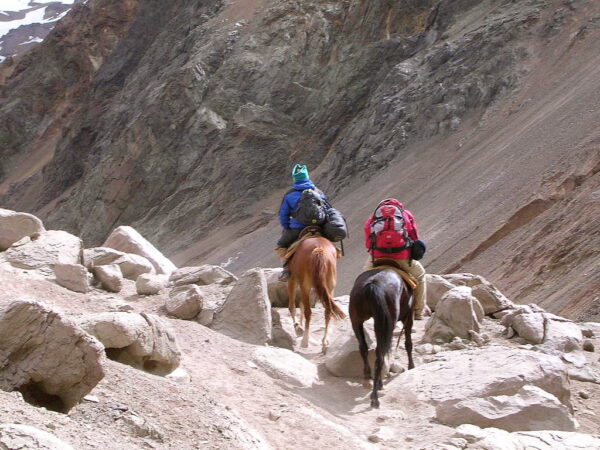 Wow heading down valley above (serious stuff) and below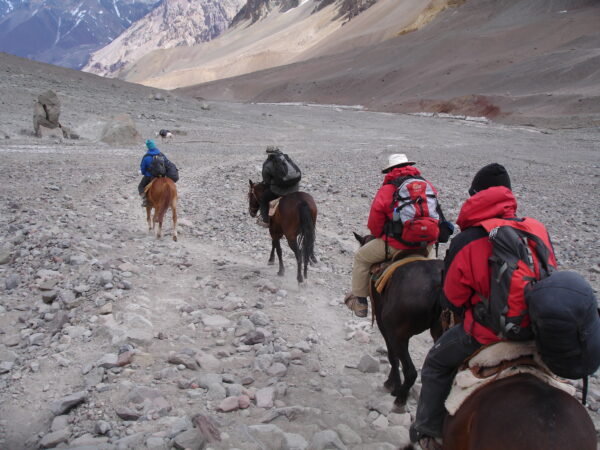 Started to get a little steep above and below over snow fields and on cliffs that fell into raging rivers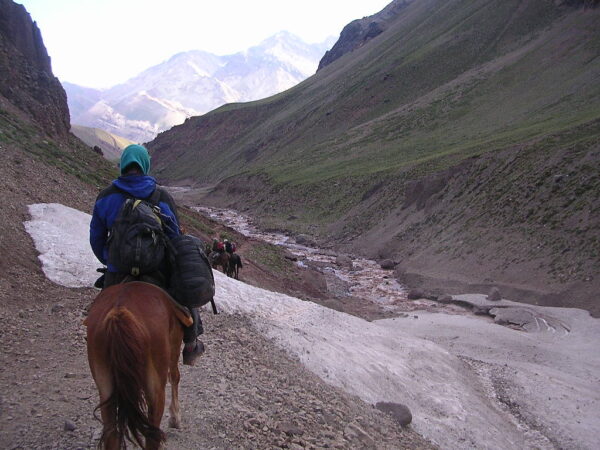 Raging rivers below us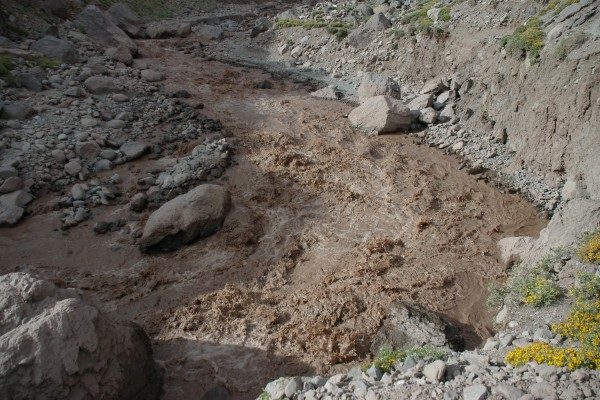 Ryan below after reaching safety of the end after wading those raging rivers holding on to the horns of the saddle. Cold tired and worn out.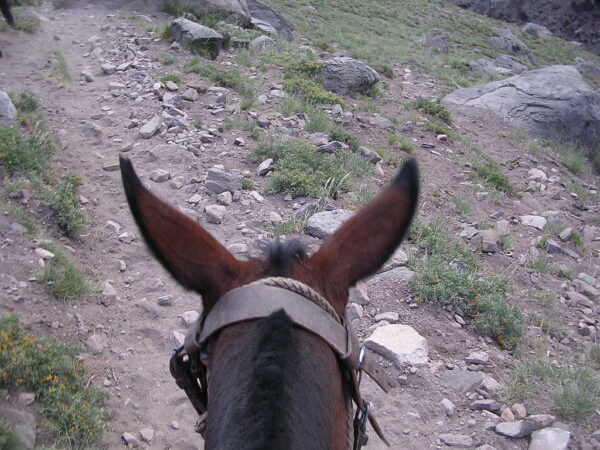 At the end below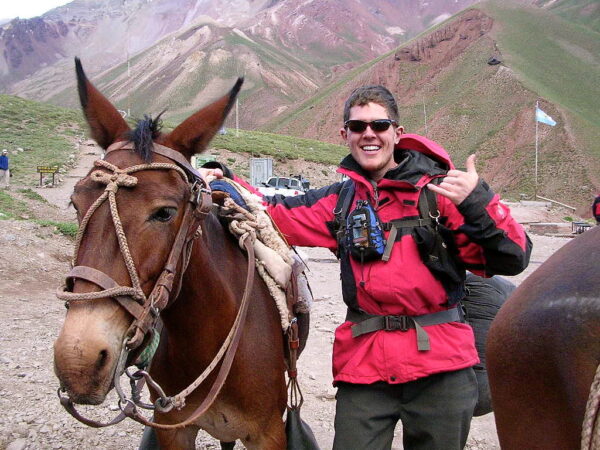 So we were elated to return safe and sound above.  At this pint we were still an few hours away but the terraine got better.  When we arrived it was 11 PM and we were exhusted. Photos along the way below. I was in so much pain I had