Aspen is my favorite place.  Arden and a Heidi from England below kicking up the trail and this was a serious kick ass ride no trail ride from a tourist stop but a friends real horses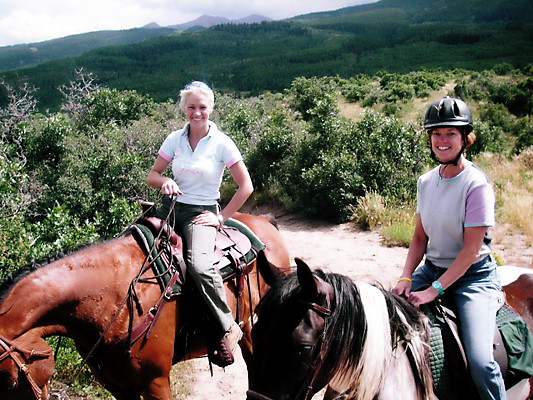 Arden gearing up for a trail ride through Snowmass wilderness area below and it was kick ass also.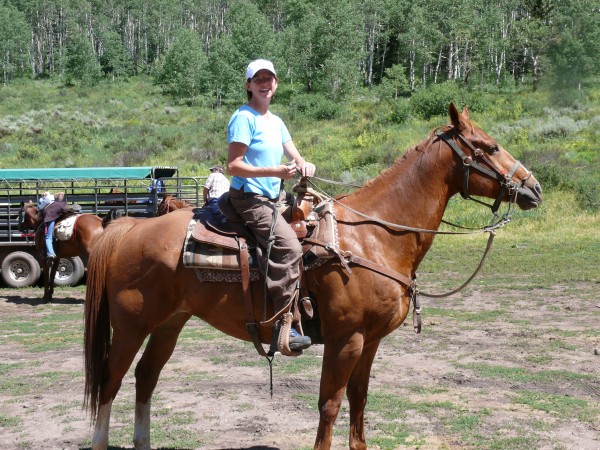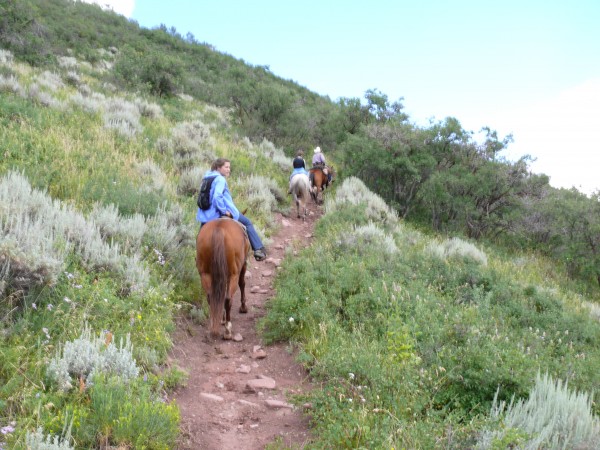 One of the group and Lenny below.  Lenny says "Make My DAy"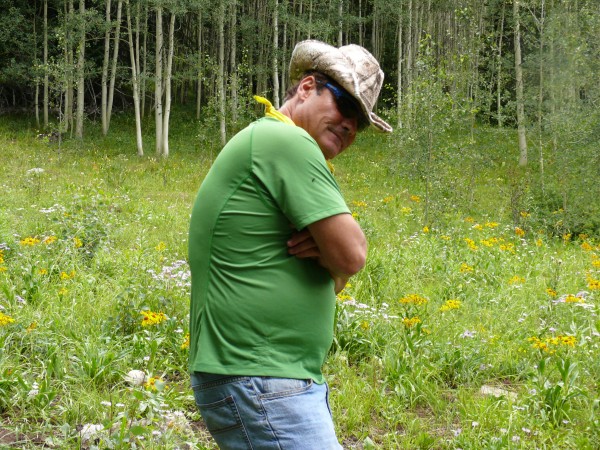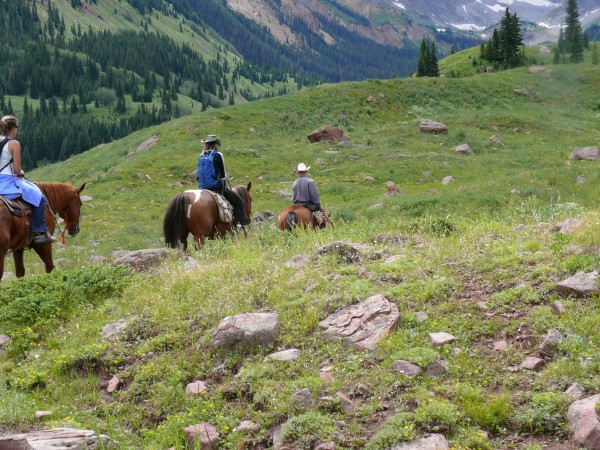 Julie above and Heather below.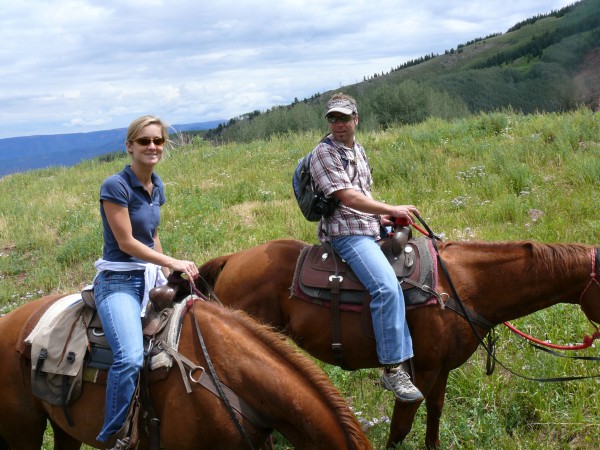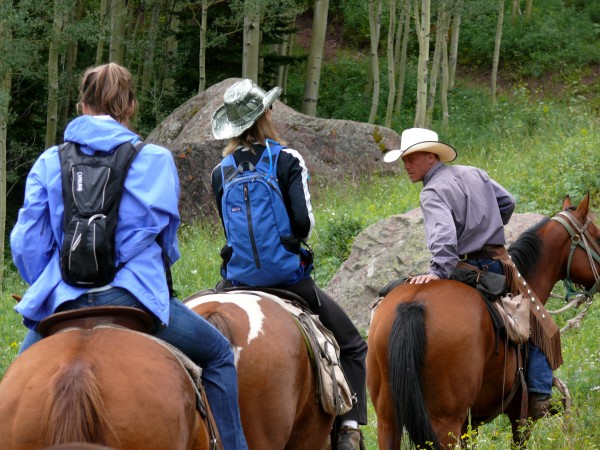 Rangler trying to pick up the "hot" chicks.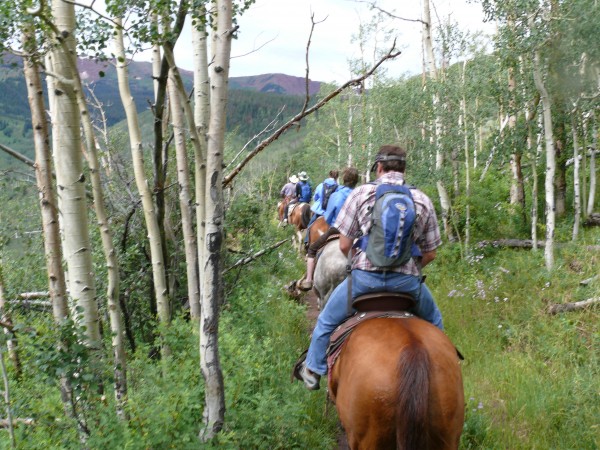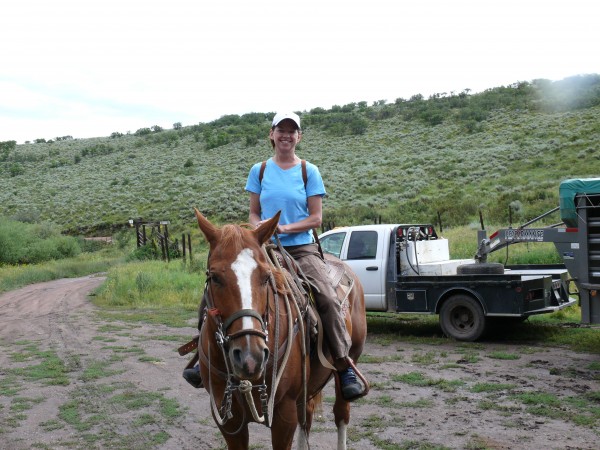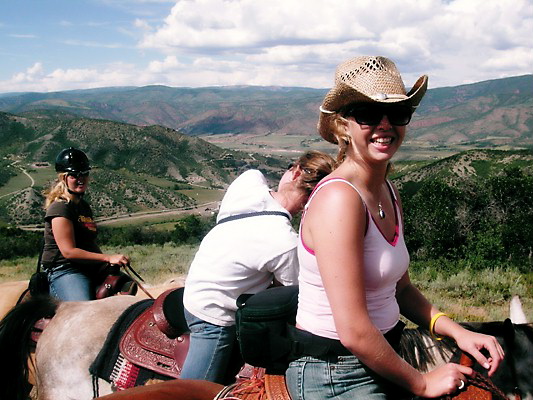 Dudes:  Hot chicks on horses wow lets ride tandem!!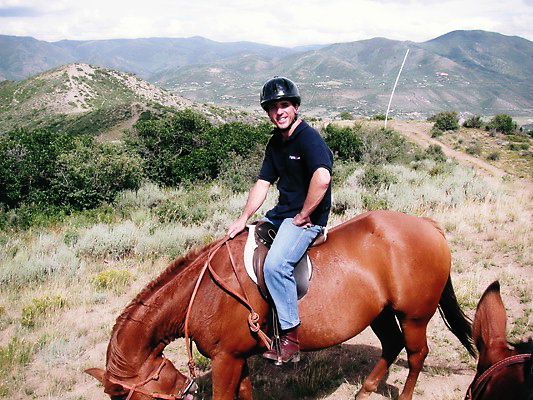 Gregg Ryan, he is the man.  He has competed in more Steeple races than anyone in Maryland.  He is unbelievable and tuff as nails.  Greg just is smoking cool.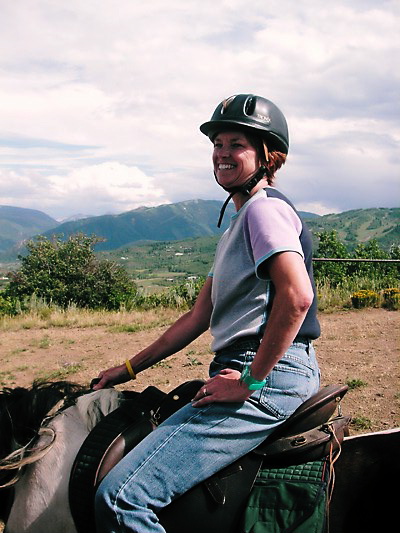 My better half taking a break after kicking some ass on the horse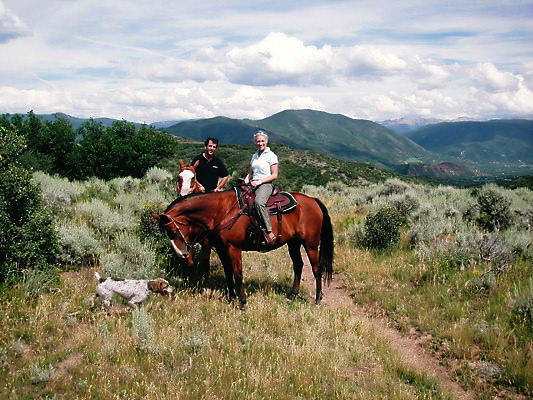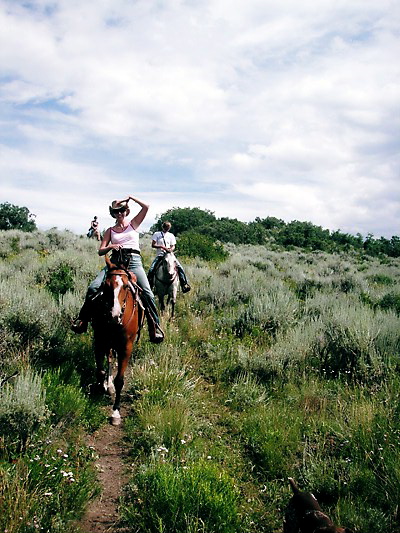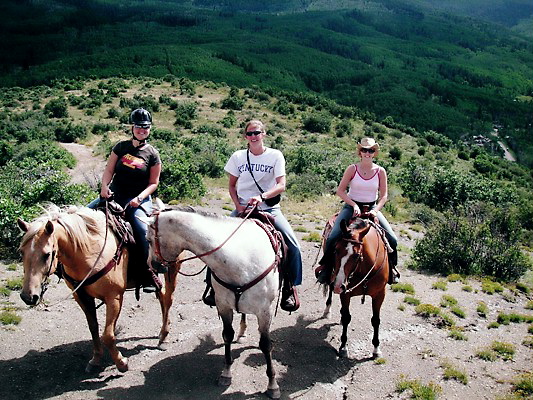 So a great time in aSpen is had be everyone horse back riding