Our horseback ride in Patagonia was provided by Tierra Patagonia one of the worlds top hotels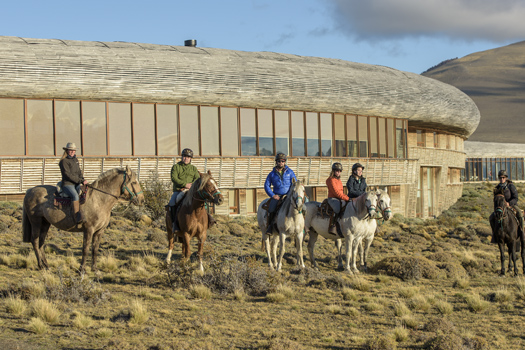 We started from Estancia Tercera Barranca.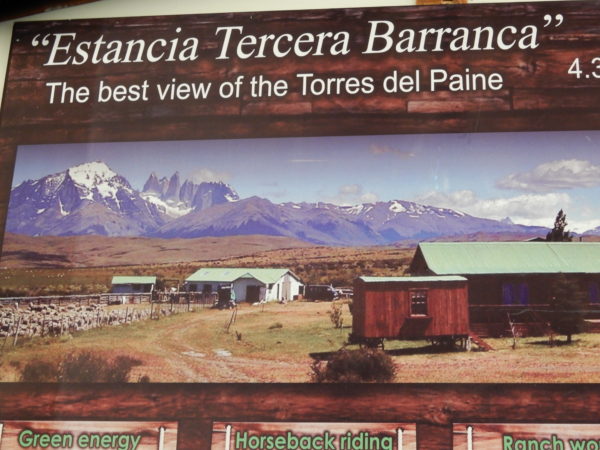 The estancia is reached via a beautiful drive along the lake from Tierra Patagonia with about 20,000 acres .The horseback adventure allowed us  to meet authentic Baqueanos – Patagonian cowboys – who know the land inside out,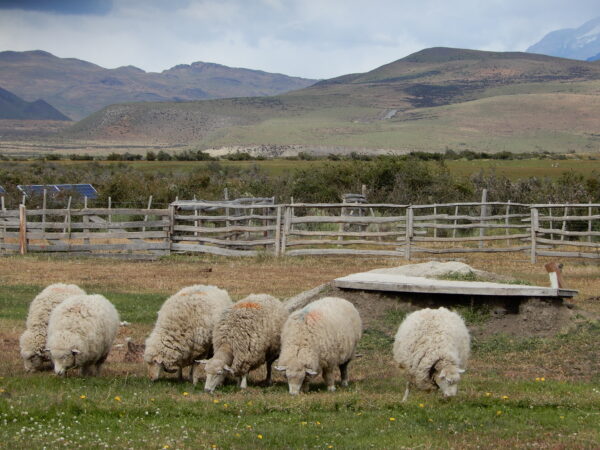 The Baqueanos have lived here for generations and are real working cowboys or should I say cowmen they trained for both beginners and experts. our personal guide and the Baqueano below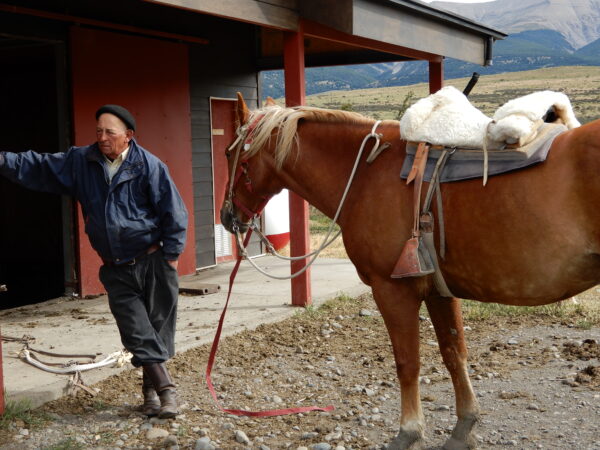 At the estancia, we dressed with chaps and hard hats before mounting our horses. This ride requires previous riding experience, as it is not on a marked trail. We met our horses below and saddled up, ready for an adventure on horseback through mixed terrain and glorious scenery.
                                                                                                                                                                                                      If you love nature and horse riding – or you've always wanted to try – there's no better place to do it than here in the wonderland that is Torres del Paine, with the local "baqueanos" (Chilean gauchos, or cowboys) at the estancia . Heading out below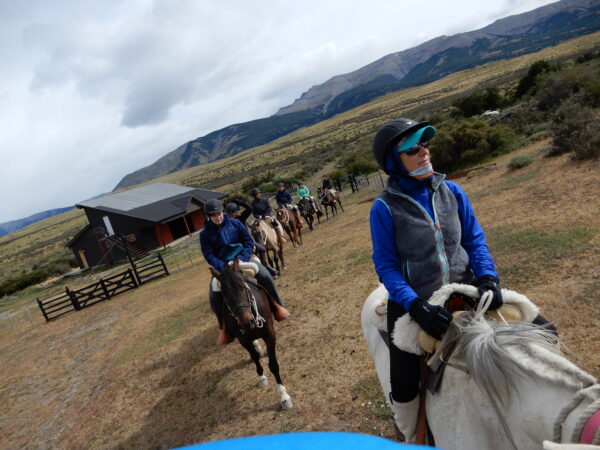 The scenery along the way was amazing 
Incredible scenery – photo here from the professional .

We rode through grasslands and rolling  hills passing many guanacos. Looking out over the iconic mountains of the Torres del Paine National Park, is sure to inspire and stay as a warm memory long after you return home.