Tierra
De Atacama: driest desert in the world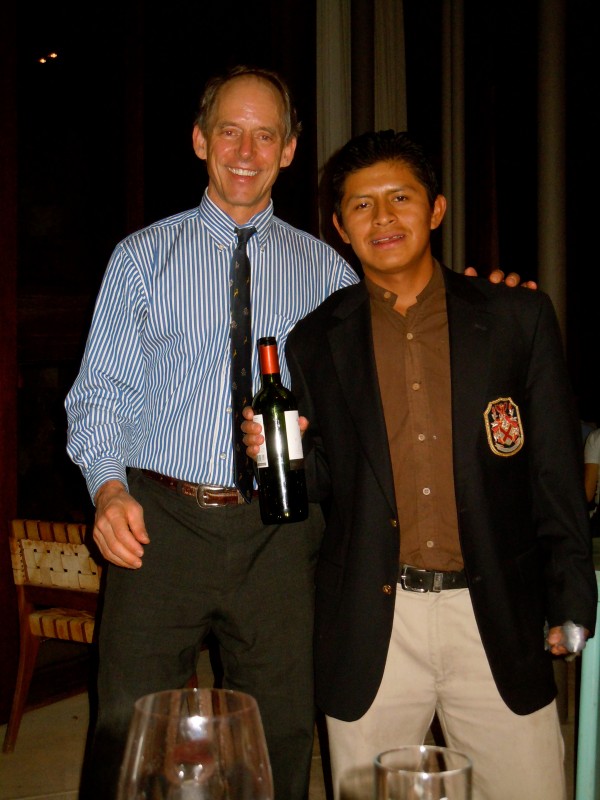 Ok no one can party like me, so we stayed in the Tierra De Atacama hotel in San Pedro Chile.  Wow smoking cool place.  We climbed volcanoes, hiked, rode bikes and rode horses all day long only to return to the finest hotel that is owned by Portillo the ski resort.  I did that also another time.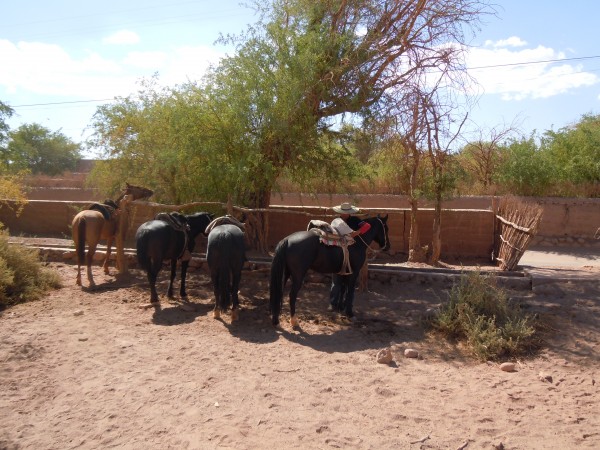 Out fabulous animals above.  We stared from the town a two road dirt street town very very cool!!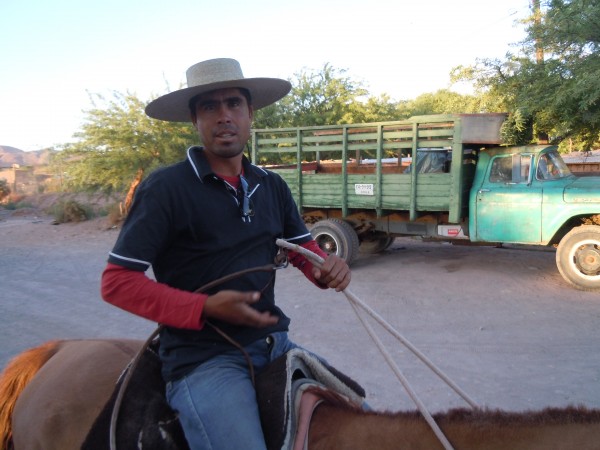 Cool shot of shadows below.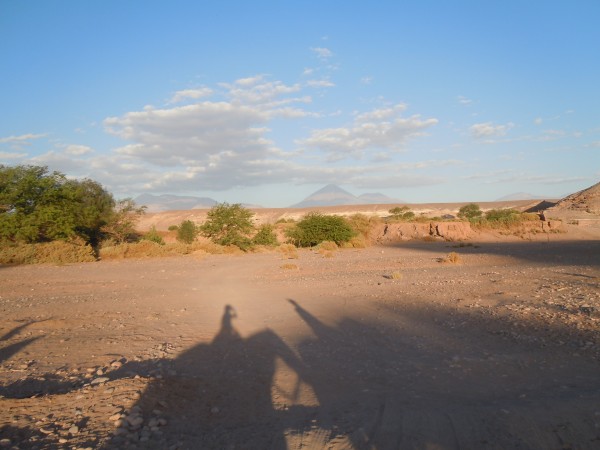 We did a slot canyon ride see our guide below.  It was awesome the colors and very narrow slot, high walls and so on.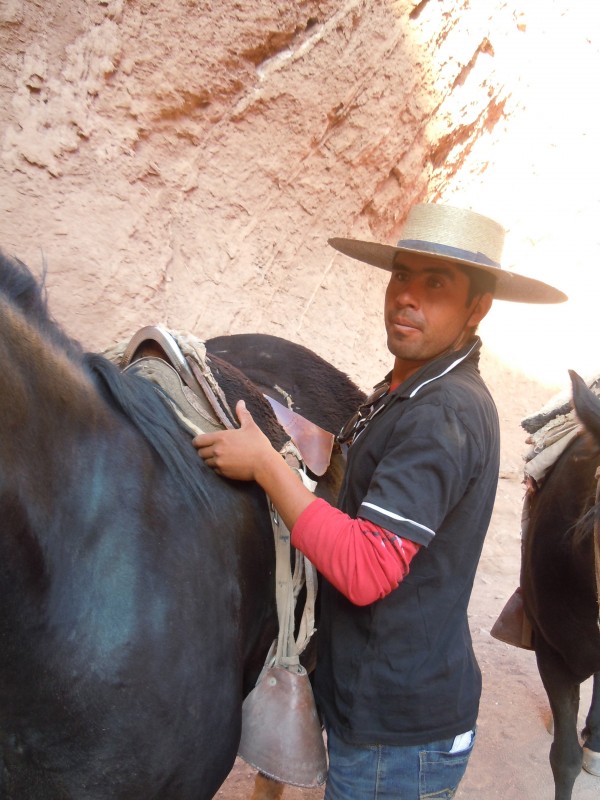 Guide above and narrow slot below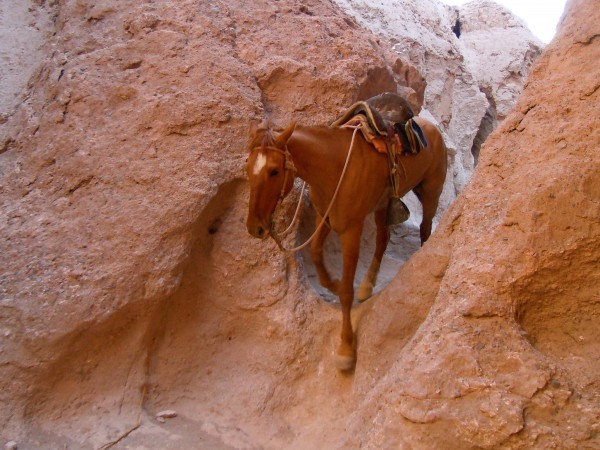 Going into one of the very narrow canyons below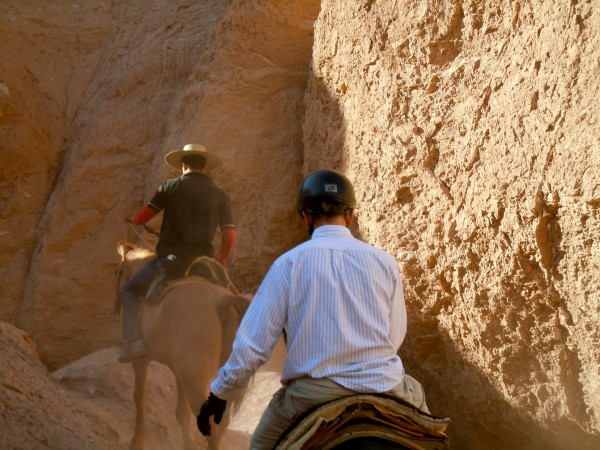 Coming out of the narrow canyons below.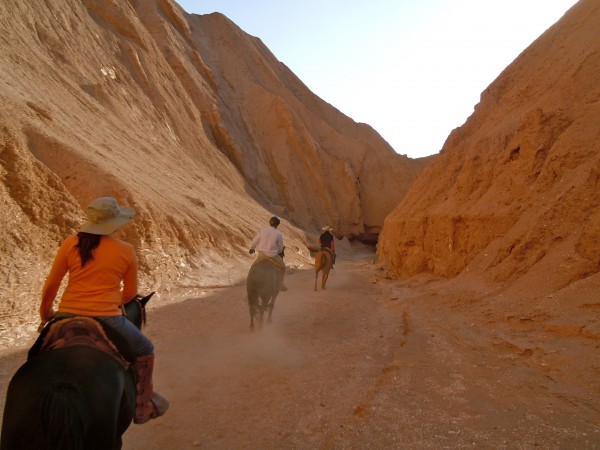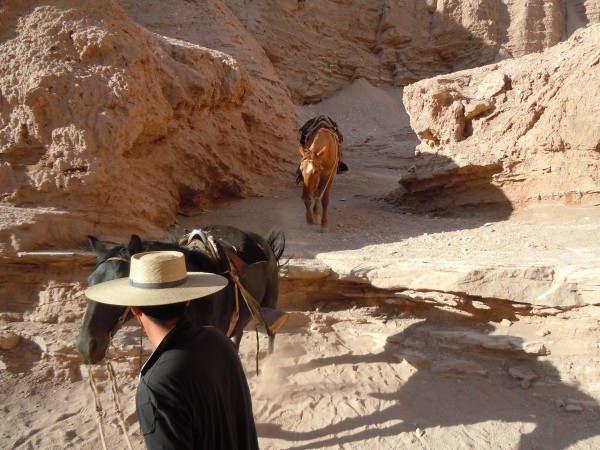 Now we are rising into the higher elevations around 12,500 feet in the Atacama desert below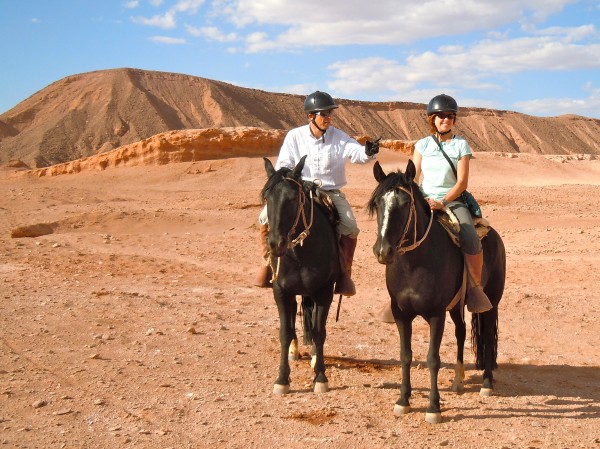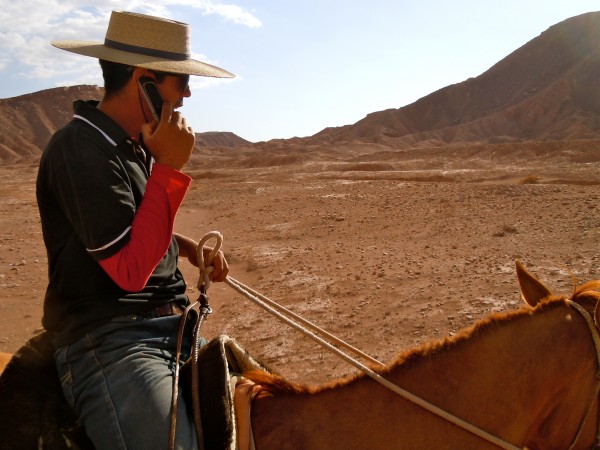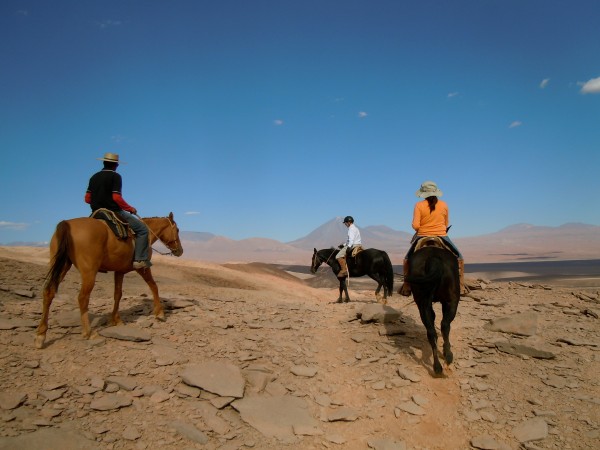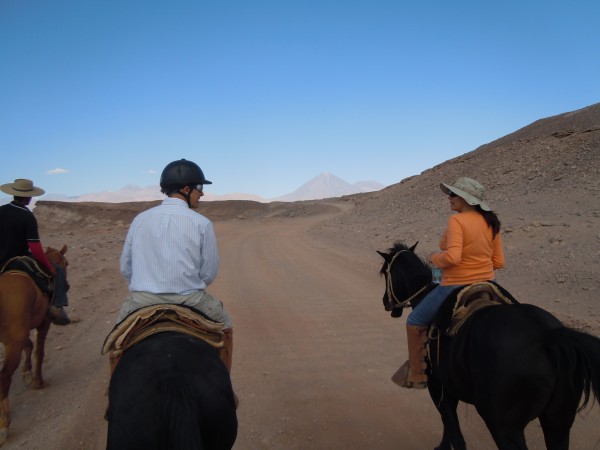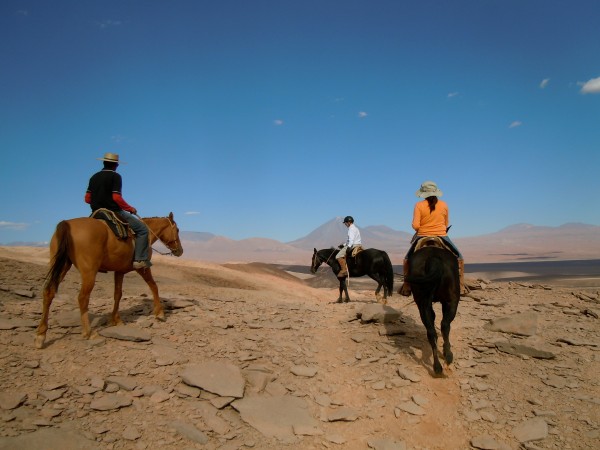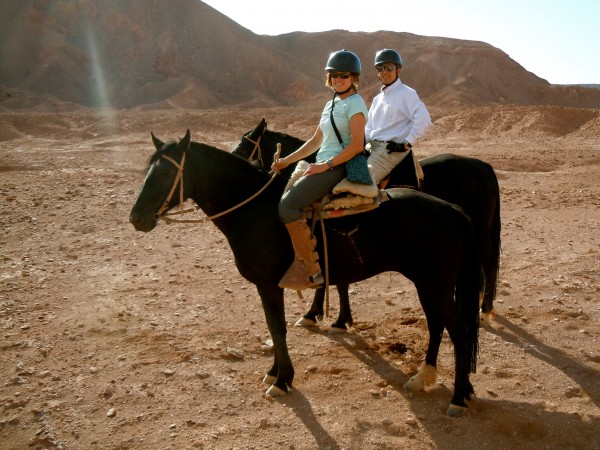 Ok a great time was had by all on this two day horse back ride