Intercollegiate Horse Shows Association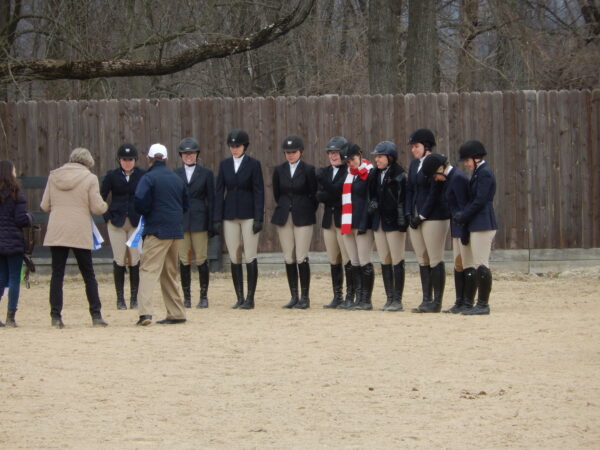 The 2015 IHSA Zone 4 finals were held at Goucher College on March 28th, 2015.  We had three students participating in this competitive event:  Anna, Ashley and Joey.    Anna took 2nd place and the team took 2nd place and will move onto the Nationals.  Congratulations!!!!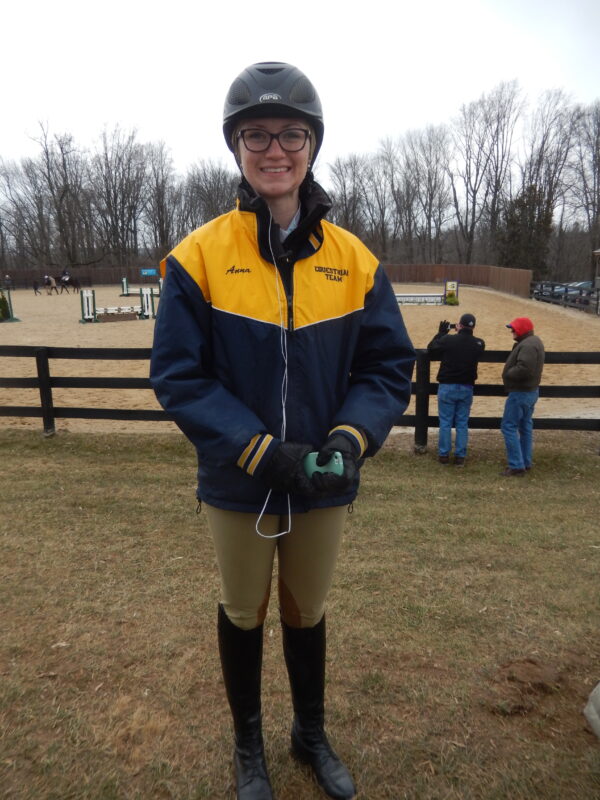 There were many different flights like:  Individual and team Intermediate Flat, individual and team open fences and the same in walk- trot and Cacchione Cup over Fences to name a few.  Joey Fink participated in the Individual and Team Open equitation Over Fences as well Open on the Flat and Team open on the flat = Wow way to go Joey. Unfortuanately I have no photo of Joey bummer!!
Anna had sustained a bad fall with concussion a few weeks ago but still participated in "on the flat", and "over Fences" and took 2nd place.  way to go Anna!!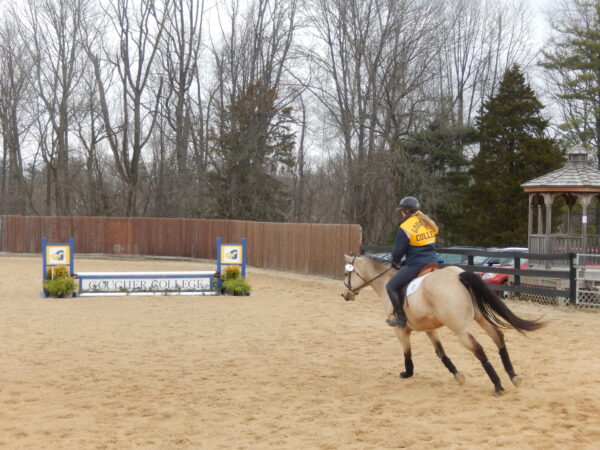 Ashley above and below was warming up the horses this day.  Great job Ashley.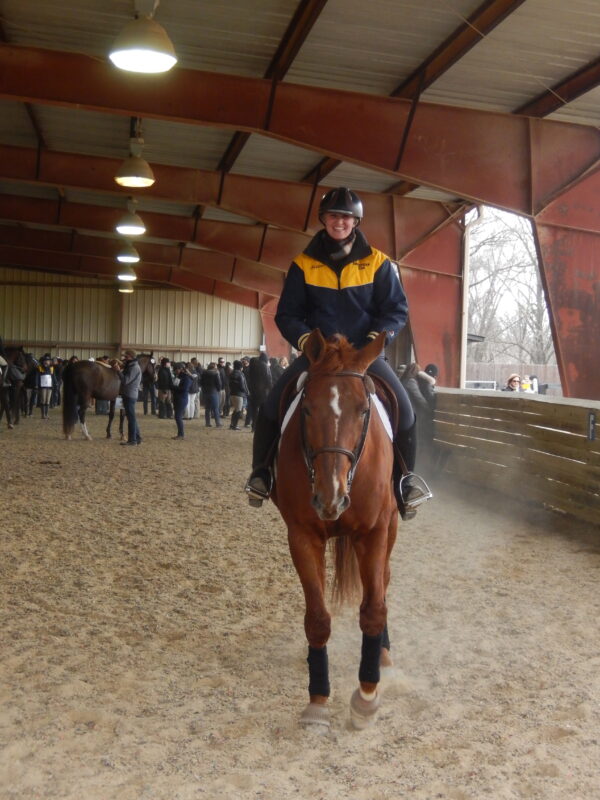 Meanwhile their friends were battling it out on the lacrosse field and won that match way to go Andrew and Owen.
Below are some of the scenes from the "very cold day"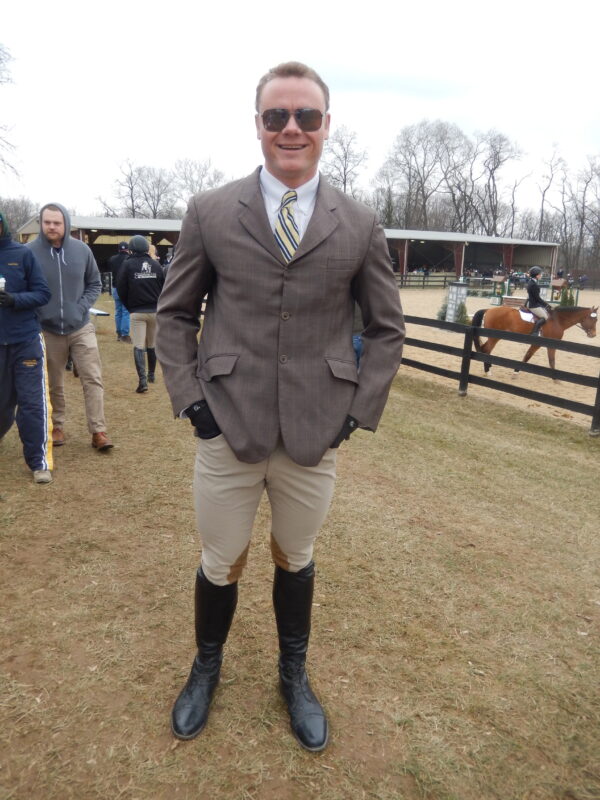 Ring award below