She Arden won The Maryland Trails to Rails Marathon and I was there at the finish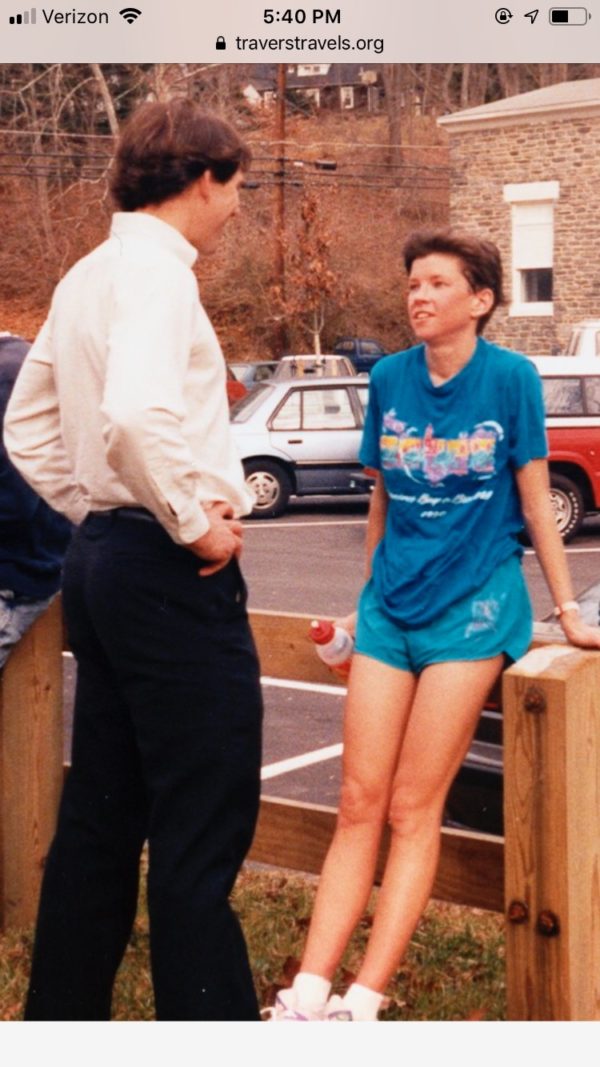 Not bad for just completing 26 miles above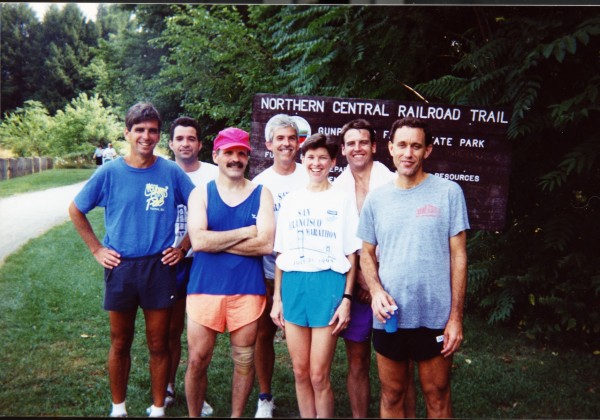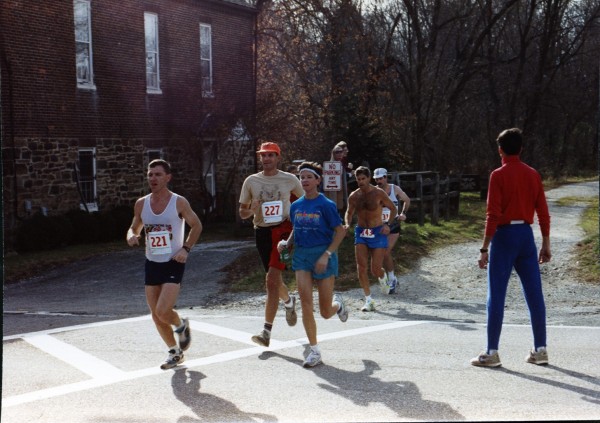 Dude taking some people out, yea she rules
She did a world of training, and little running, too, for marathon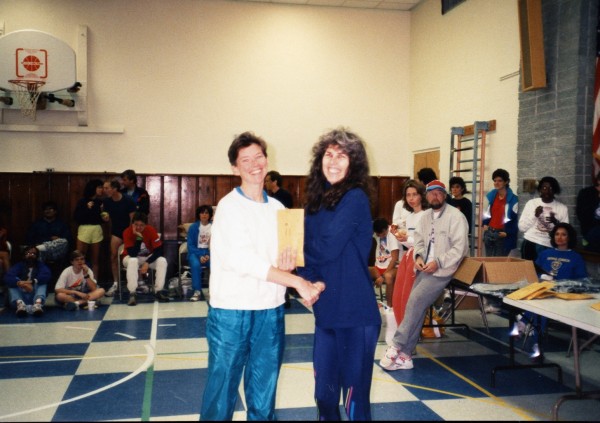 Phil Jackman: December 02, 1991|By Phil Jackman
Usually, when a person takes up running, he or she establishes a goal with intermediate stops, studies up on the subject, purchases the right equipment, begins at a jog and is soon embarked upon a well thought-out training schedule to arrive at the objective.
Then there's Arden Travers.
Just a couple of months after deciding to end a six-year hiatus from marathoning, Arden captured the Northern Central Trails Marathon in Sparks Saturday. Her preparation for the event was a bit unique, to put it mildly.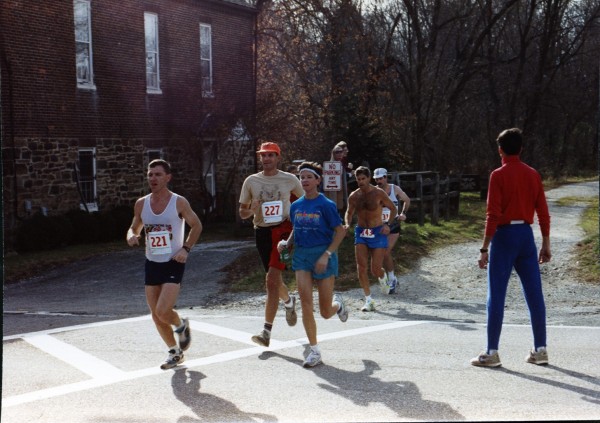 It was last year when her husband got the bright idea to stop delivery of the paper, cancel phone service, lock up the house and head out on a lengthy bike ride — around the world. "I had read a book about a guy doing it 10 years ago," said Bob Travers, "and, at the time, I said to myself, 'I gotta do that someday.' "
"It was fine with me," said Arden and they were off to Hawaii, the Fiji Islands, New Zealand, Australia, etc. It was when the Traveling Travers reached Southeast Asia that the adventure took off.
Arden Travers soon found that she had to be the one to question the couple's itinerary, "because Bob's a little crazy. Actually, he's a lot crazy and he'll do anything."
Anything in this case included spending nights in rebel camps, bribing their way out of Burma, taking a week-long trip on camels across a desert with no equipment, crossing borders and invading other restricted areas illegally, doctoring visas and, in Bob's case, contracting diseases that even Gray's Anatomy hasn't gotten wind of yet.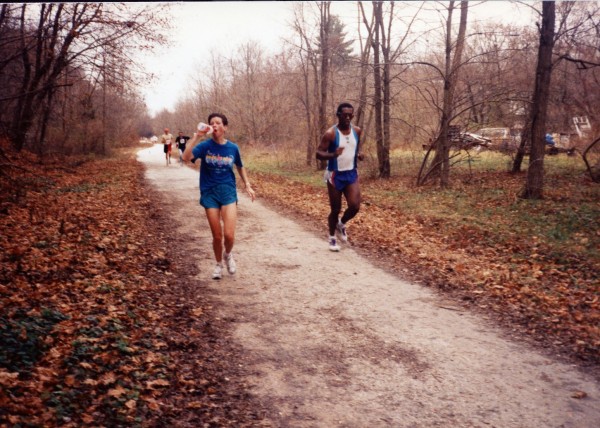 "One time," said Arden, "Bob got so sick, he couldn't go on. He sent me ahead for help [and this is where the running came in] and I'd ask, 'What if the town isn't there?' 'It'll be there,' he'd say."
Oh, the reason Arden was suddenly back into running after laying off for about five years is the Traverses had found need to sell their bicycles in Laos. It was the best kind of training, too, since they were at altitude, at the 13,000-foot level of the Himalayas.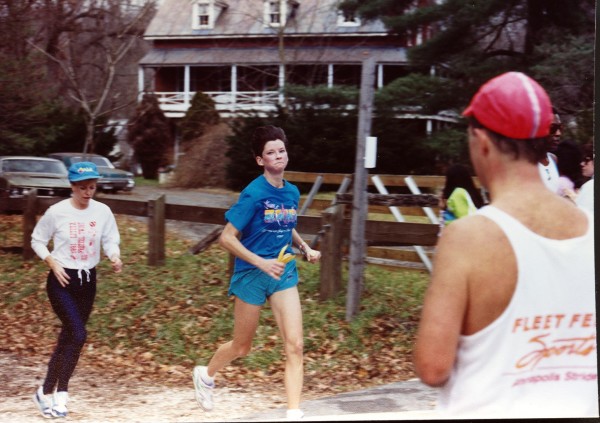 Pouring it on yea
Bob, it seemed, had contracted both forms of hepatitis, malaria, amoebic dysentery and a few other exotic diseases. Upon inspecting his enlarged spleen, liver and pancreas, a medical man informed him, "you're as good as gone."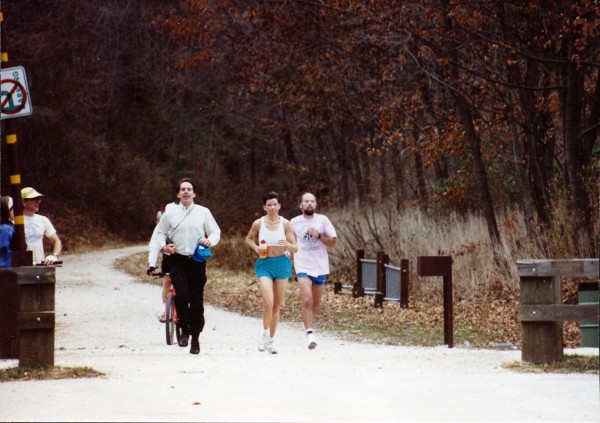 After a couple of months of sleeping in the desert, on dirt floors, in rice paddies and eating almost anything the jungles and barren lands had to offer, Arden found herself in great shape. A tad hungry from time to time, but the deprivation was good.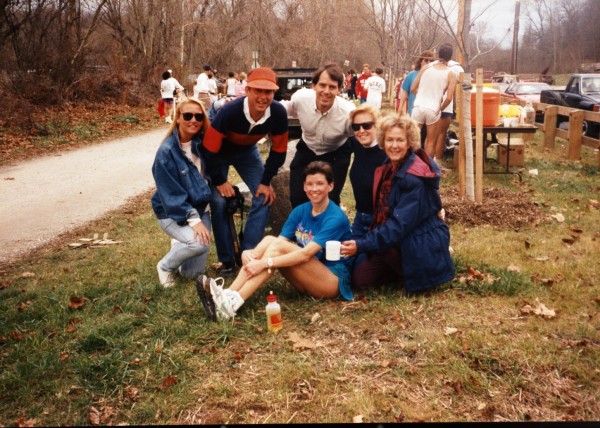 The Travers family rules.  We never let anyone down out in force to support
The trip cost the pair just $10 per day, the customary mode of travel being third class (with the yaks). The rest of their stash was known as "bribe money," said Bob. "Get caught somewhere you don't belong [like on the palace grounds in Sikkim] and you better not run, they'll shoot you. What you do is turn around and, with money in your hand, say, 'You are my guide.' "
Bob's health problems ended the tour earlier this year after lengthy stays in hospitals in India and France. It was upon Arden's return to the city that she remembered how much fun running had been at one time and, considering the stamina and endurance she had built up traipsing around Oceania, she decided to get back into it.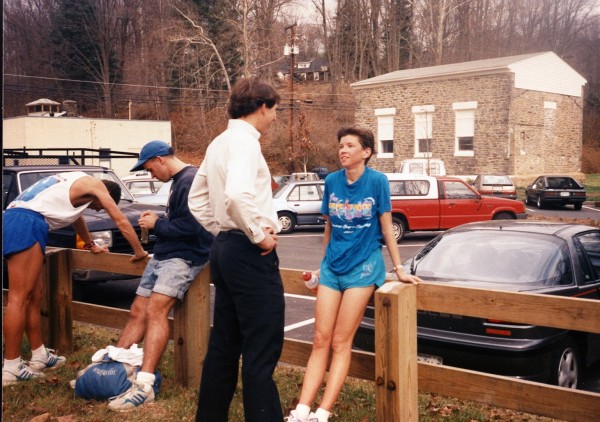 Wow first place all women she rules
Arden Lee began running about 10 years ago, "because everyone was doing it" after going to the University of Georgia and moving to Aspen, Colo., "to become a ski bum." She did the New York City Marathon in 1982 (3:39), then another in St. George, Utah, in 3:09:40 three years later. Then the running stopped.
"I was thinking maybe I could improve upon that 3:09, maybe even break three hours, but I didn't train enough," she said. Besides, she hooked up with a couple of runners and "talked every step of the way through the first 13 miles."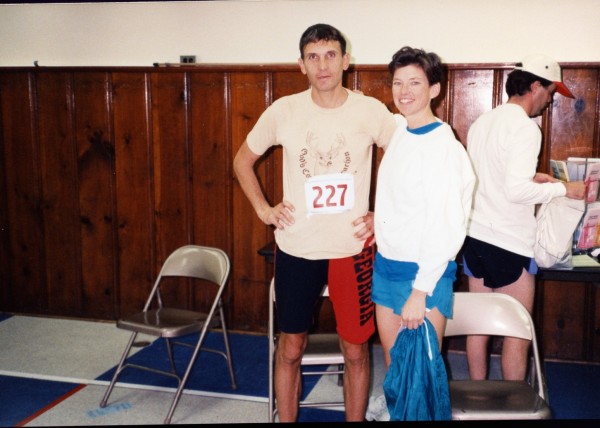 At the turnaround, Travers was passed by Monica Bachmann, who moved away to a semi-comfortable lead. "I never really lost sight of her, though, and at 25 miles I thought to myself I can definitely get her." Arden's winning time of 3:16:40 was just 17 seconds better than Bachmann's 3:16:57 effort.
Naturally, Bob Travers was there leading the cheers and taking pictures and, perhaps, planning the couple's next venture: how about a canoe trip from the Bering Strait to Cape Horn starting out in a northerly direction.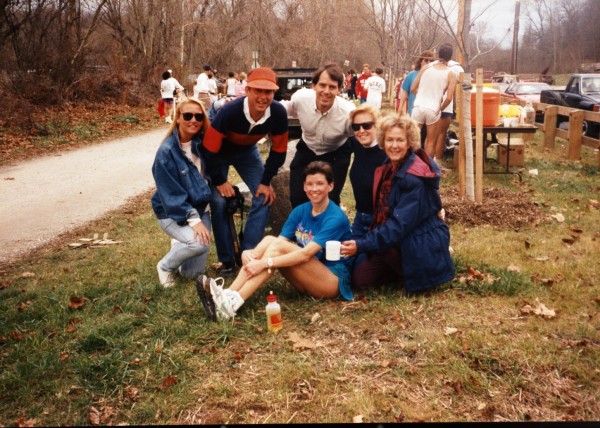 Travers family rules
Winner of the men's race after trailing by as much as a minute at the turnaround was Bill Desmond in 2:36:08. The Loyola College philosophy professor hadn't run a marathon since 1983, but has long since established himself as one of the best distance runners in the area. Tom Brown, the early leader, was second in 2:39:02. Third was 1983 Maryland Marathon victor Matt Tobin (2:41:48), who said he ran well until 22 miles "when I fell like a melon falling off a fruit truck."
The leaders: 1. Bill Desmond, 2:36:08; 2. Tom Brown, 2:39:02; 3. Matt Tobin, 2:41:48; 4. Steve Smith, 2:46:19; 5. Tony Grier,
2:48:56; 6. Roger Howell, 2:49:39; 7. Kurt Schwartz, 2:52:16; 8. Bill Schultz, 2:54:21; 9. Leo Villano, 2:56:01; 10. Henry Busetti, 3:02:14.
Women: 1. Arden Travers,

3:16:40; 2. Monica Bachmann, 3:16:57; 3. Bonnie Muetterties, 3:37:15.
Arden won the Maryland Trails to Rails Marathon in 1991 or 1992.  She took third place in the Utah St. George's marathon and would usually complete it in about 3 hours and 10 minutes.  She qualified for Boston three times and ran in the New York and San Fransisco Marathons twice. Loves hearing the cheering in New York New York.    We had lunch with Doug Curtis in Bangkok Thailand and he took first place, did not do a sub par 2:20 and he was bumbed.
For many years we participated in the Athens to Atlanta 88 mile in line skate race raising money for the Leukemia Society.  We had a small team of about 8 people and it is a grueling race in which we skated on ordinary roads, racing and seeking to finish 88 miles of hilly terrane. We would hit speeds of up to 40 miles per hour on inline skates wicked cool stuff.  I completed it in 7 hours and 30 minutes and did very well as compared to the other Team in Training TNT participants.  Bruce, Arden, Will, Missy, Coleman, Guy, Bill, Joel, were all participants