This post is from my friend Louis Rodriguez from Mexico.  He is one awesome person and I hope he visits.  The below are his notes (I added some facts on the towns)
My dear friend Louis Rodriguez below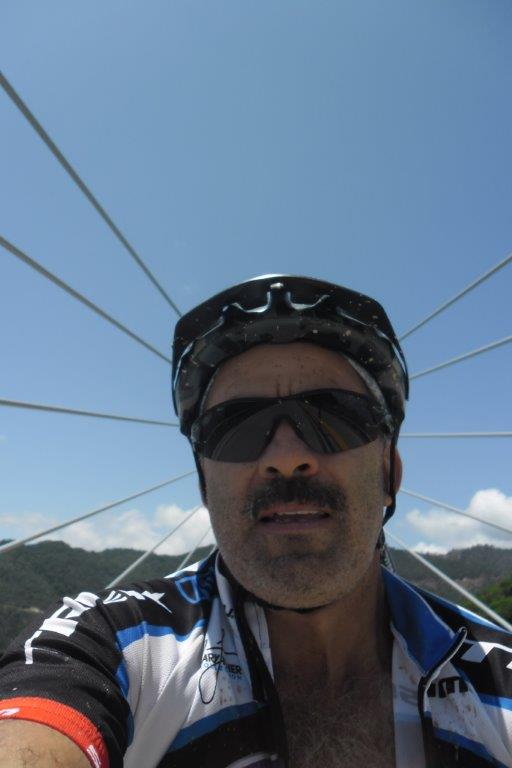 The Laguna de Labradores is a small lake connected to the Pozo del Gavilán
The pictures on this mail are from the first day.
I am sending some pictures of the last trip we made to a mountain called EL POTOSI   3750 (11300 ft above sea level )aprox.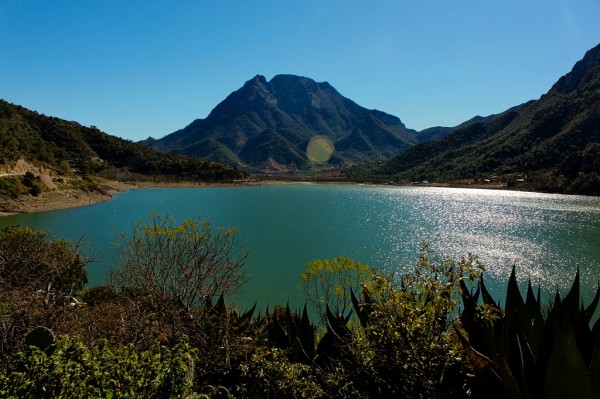 We biked two days.  The firs day we pedaled 125 km from a town called LAGUNA DE SANCHEZ  to  GALEANA  on the state of Nuevo Leon.
Louis below, he is the king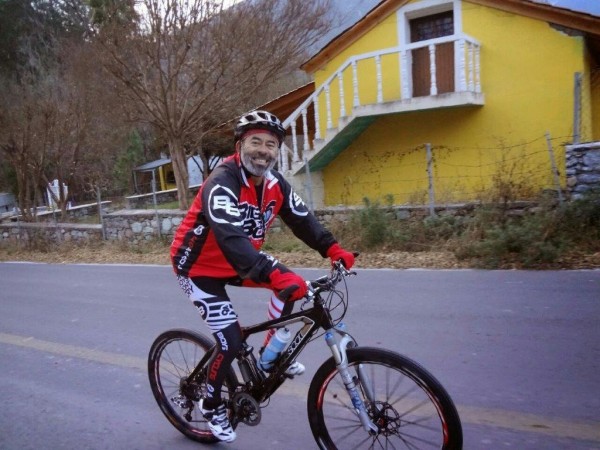 Various photos on the bike adventure below.  One great group below of great friends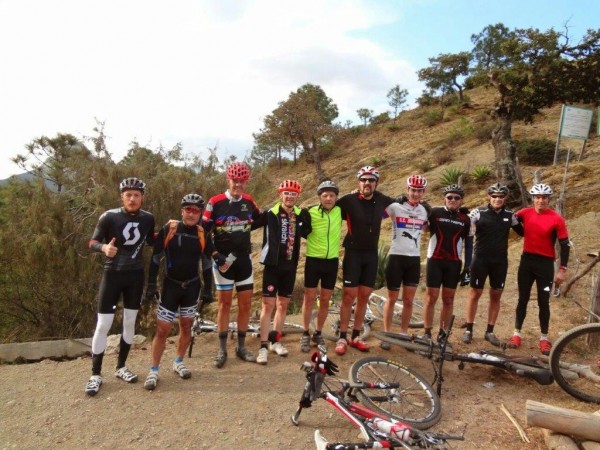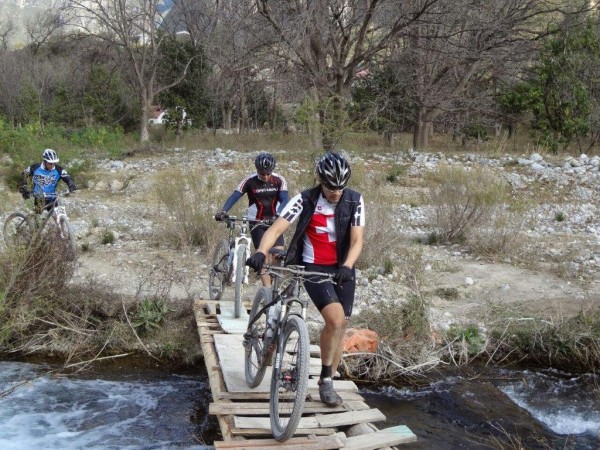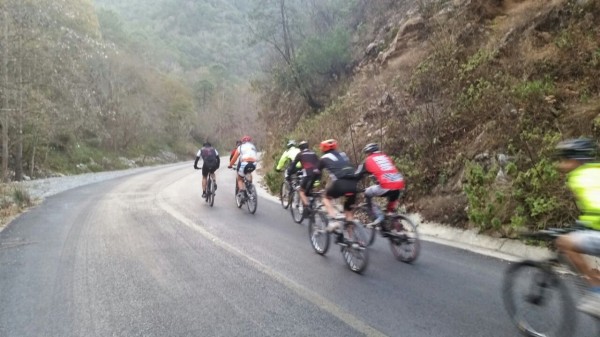 Galeana is a city in the Mexican state of Nuevo Leon.  It is named after Hermenegildo Galeana, a lieutenant involved in the country's movement towards independence. Galeana is the largest municipality in the state, however it's scarcely populated with only 38,930 inhabitants [resulting in a population density of 0.18 persons per square kilometer. Galeana, the municipal seat, is the best-developed town in the region. It has services such as hospitals, accommodations, restaurants, bars and the largest drink distributor in the zone. Party up YEA!!! The municipality is known for its numerous tourist attractions. Probably the best known attraction is the Cerro del Potosi (Potosi's Mount), the highest mountain in the whole state, which rises over 11,800 feet above sea level.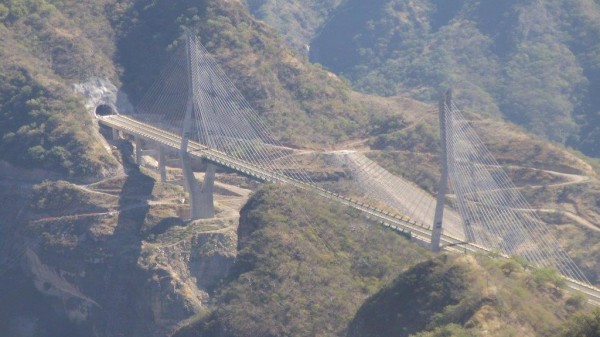 On the Rayones-Galeana highway lies El Puente de Dios (God's Bridge), a majestic natural archway that lies on top of a small creek. El Pozo del Gavilán is an enormous, deep natural canyon where diverse species live.
The second day was terrific.
We pedaled for about 10 kms from GALEANA  to the POTOSI base  from there it was only going up and up and up for 35 kms  the base is located at 1800 mts 5400 ft above sea level .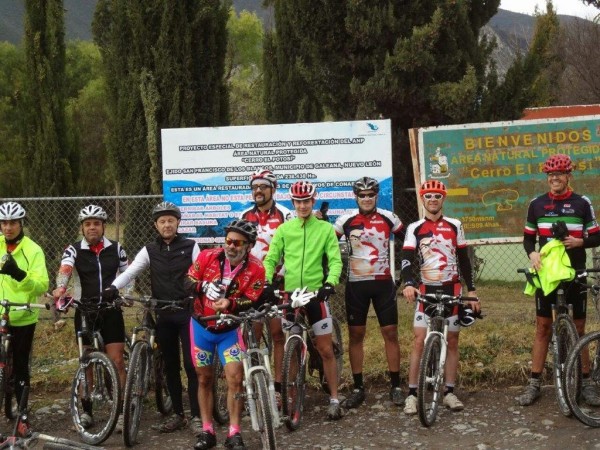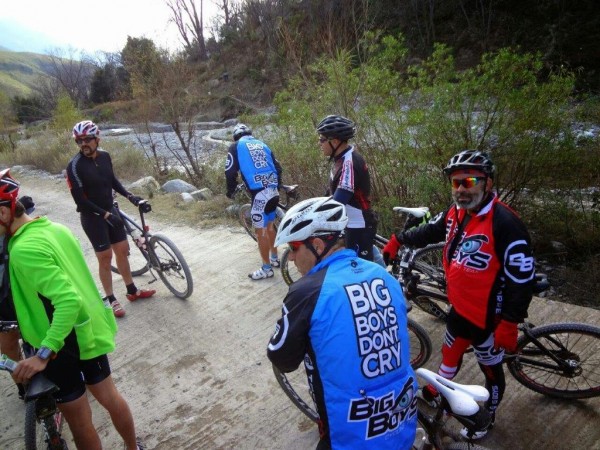 We had a beautiful day at the beginning above and below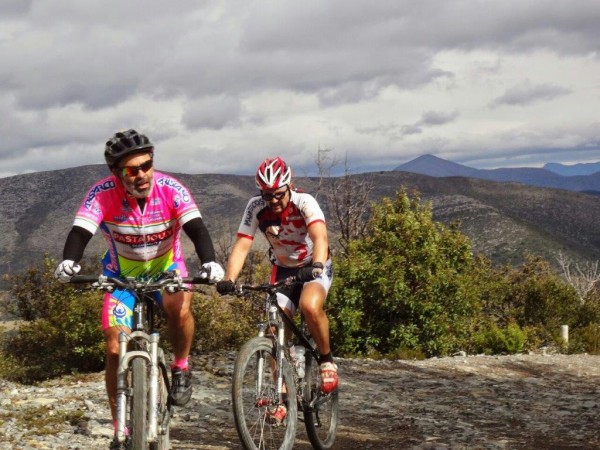 but as we got higher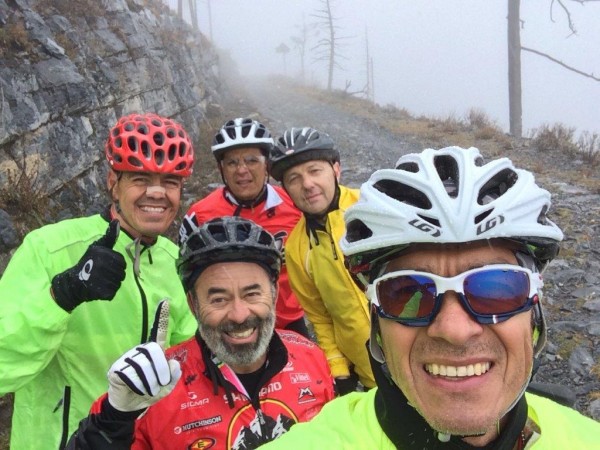 it began to get cold and wet ,we had rain which turn into frosty rain and then into snow.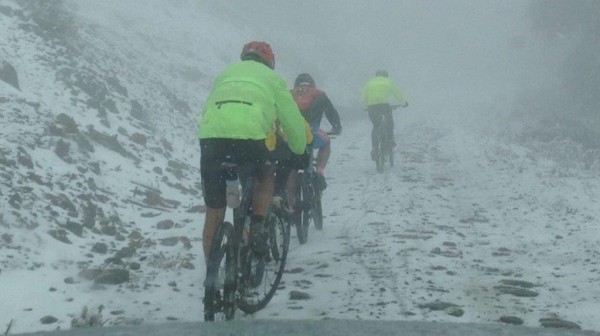 It took us 5 hours to get to the top of the mountain with -2º and wind gusts of 50 km it was very cold but we could not quit.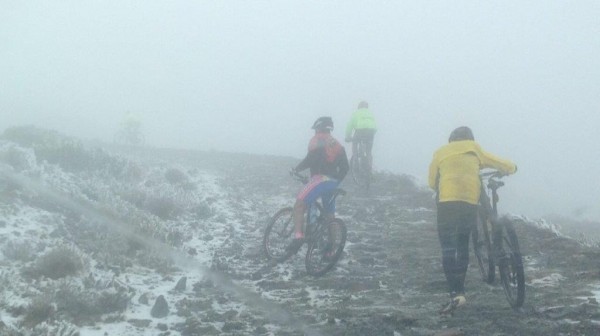 Finally we got to the shelter located at the top and got some tequila shots to get warm up.
We really enjoyed  this adventure er made a good team.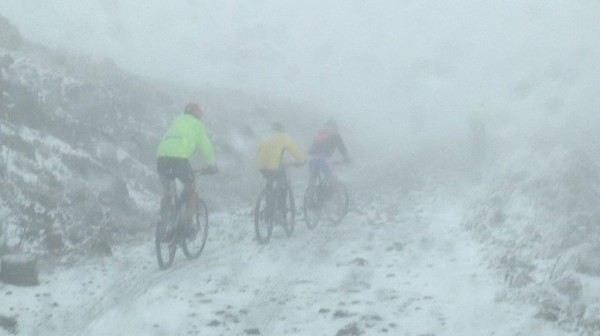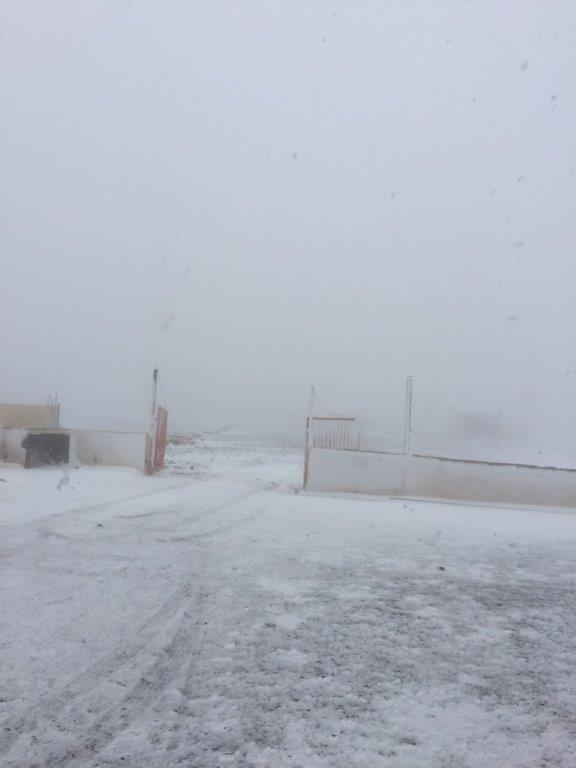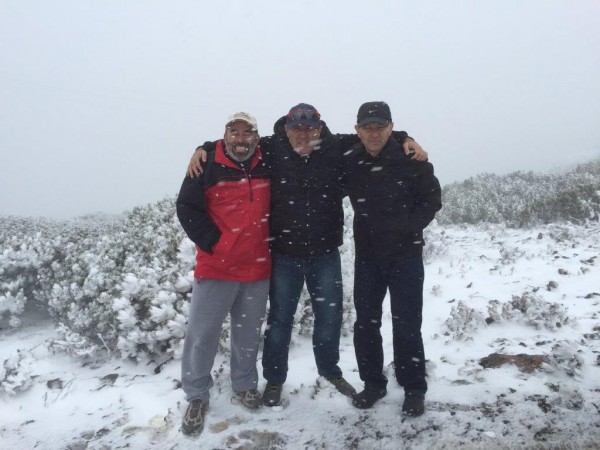 That is it for this trip I will send pictures of the next one.
 Mi casas su Casa
Your amigo Roberto
Below is Pico De Orizaba which I climbed and skied.  I have offered this photo as I do not have a photo from Louis of Potosi, but they are similar
 Cerro El Potosí is the highest mountain in the Sierra Madre Oriental mountain range of northeast Mexico. It is located about 80 km (50 mi) south of Monterrey.  It is composed of limestone and is noted for its very diverse flora including several  endemic or near-endemic species, such as the Potosi Pinyon .