Video above


The TransPortugal is an epic mountain bike race.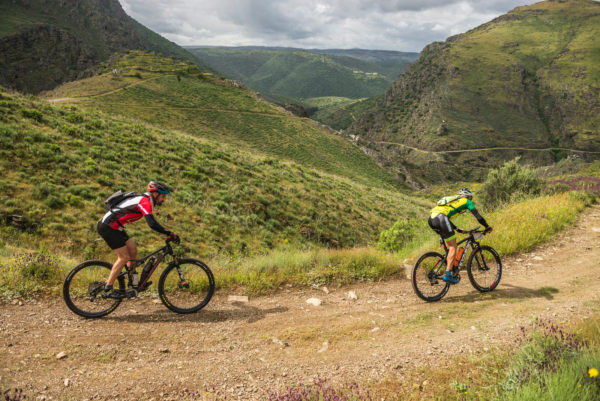 The participants race from the northern border of Portugal to the southern border in 8 days and ride over 650 miles with about 53,000 vertical feet of climbing. Racers come from the far reaches of the globe like: Africa, Australia, North and Central America and Japan to name a few.

Racers above and race committee below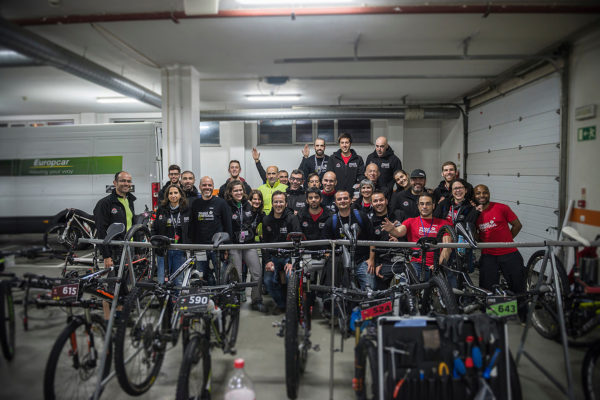 The race committee above did a great job and all aspects of the race came off perfectly.  They took care of every need from weather updates, transportation, safety- communication and directional issues as well as food and hotels. Thanks you race committee.  I went with the Carmichael Training Systems (CTS) "Bucket List" adventures and they did an incredible job and if not for both the race committee and CTS I would have been forced to go home due to equipment issues – thank you for saving me!! On arrival to Lisbon, the capital we were hosted to a fine cocktail party at a great hotel below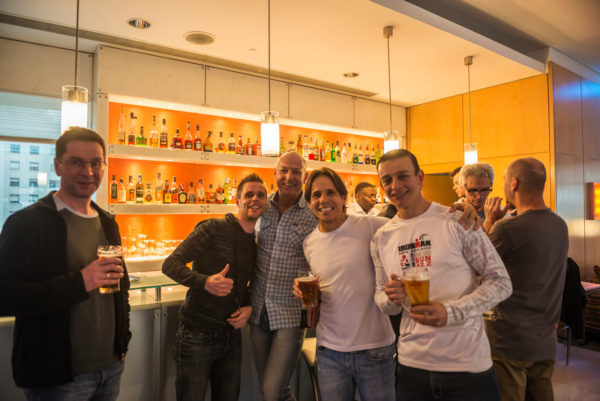 Cocktail party above on arrival.  We racers stayed in exquisite hotels along the way below is one example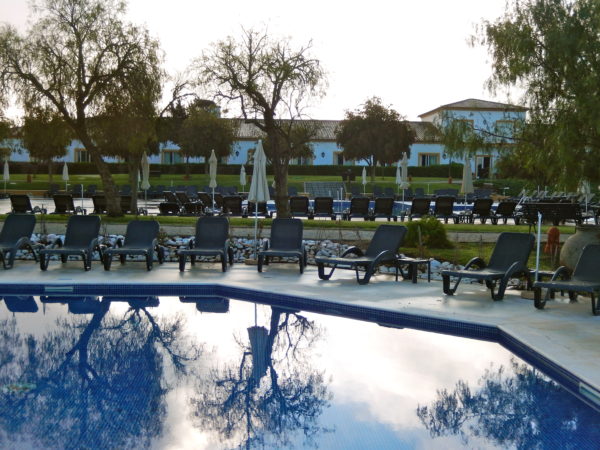 >  Great Hotels and were treated to fine cuisine as well below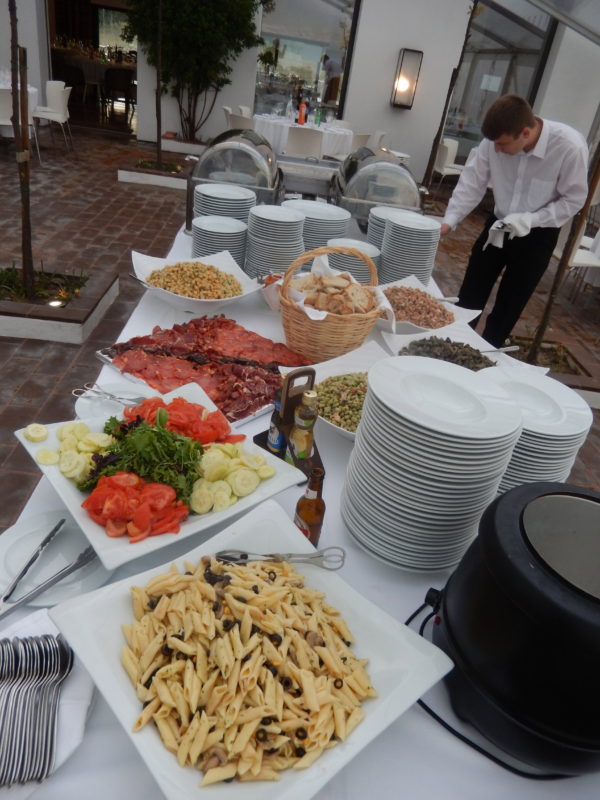 Fine cuisine above and tables were elegantly set below with incredible athletes below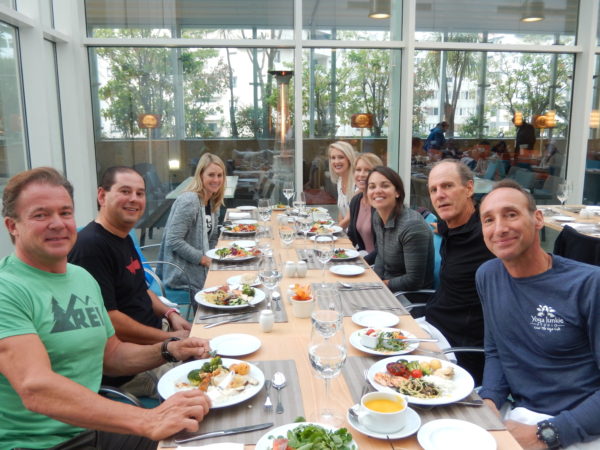 Racers were handicapped based on age and gender so the older people started first and normally we started around 8Am and would end about 5-6 pm. A group of racers starting below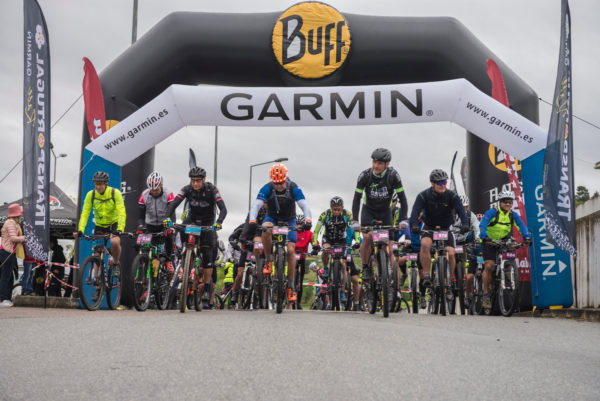 A group of racers above.  They are incredible athletes and are committed to this sport coming from all over the world . This year we were "treated" to an outporing of love from the heavens in the form of rain – about 5 days out of 8 below.  So much rain,  one day was canceled due to safety issues as bridges were flooded.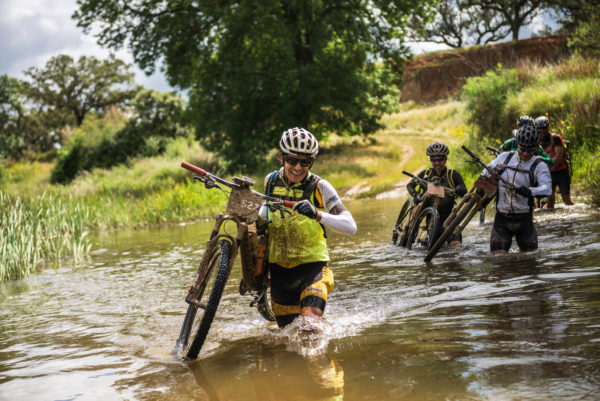 Flooded streams and trails above and below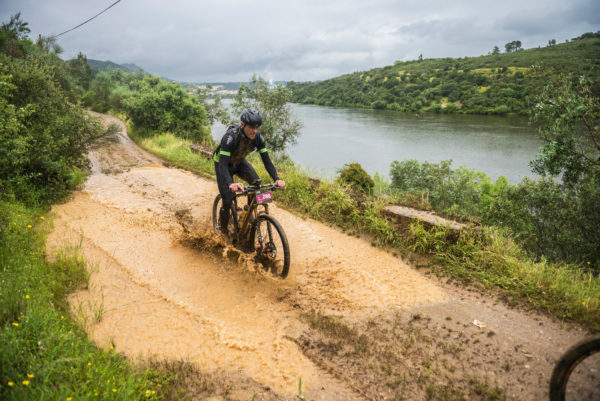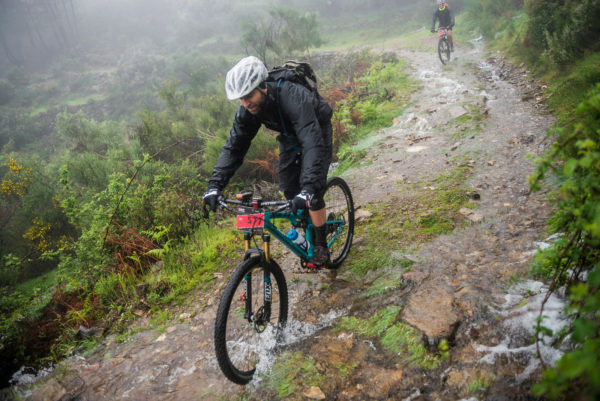 We also experienced some wet snow, sleet and rain on 2 of those wet days with temperatures hovering around 35 to 45 all day long.  Snow below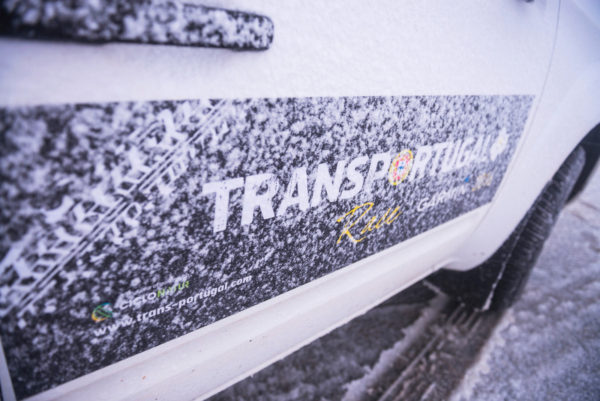 Snow above and racers gearing up below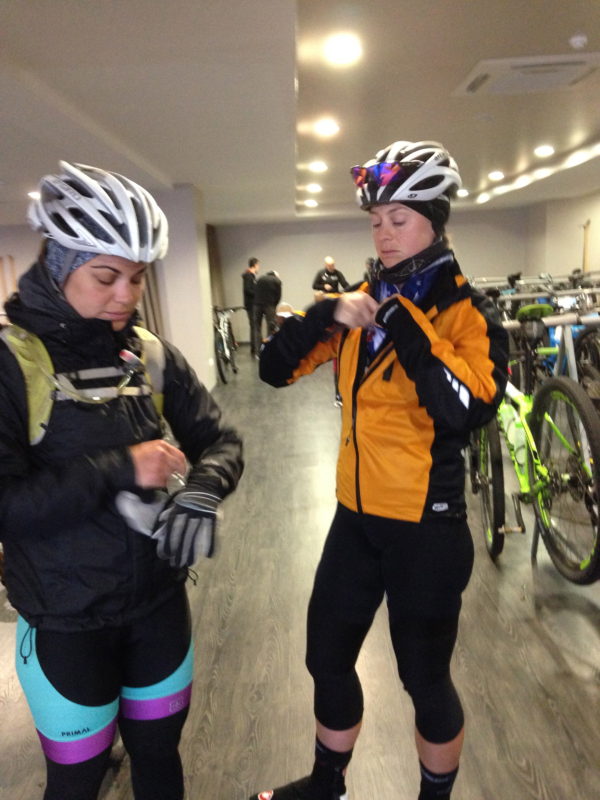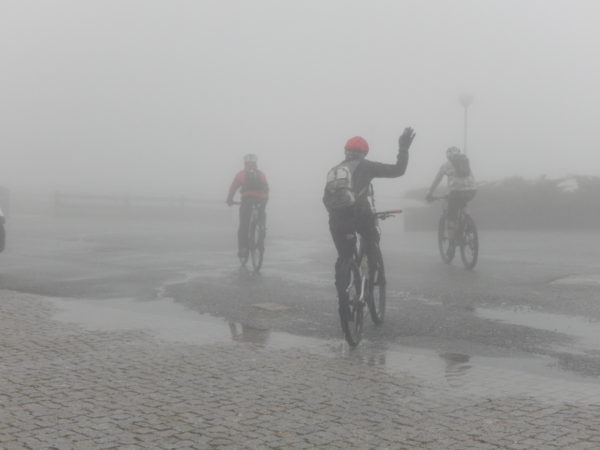 Racers leaving the start in snow, rain, fog above. They are warriors as they stand up to brave the elements
The first day was a 90 mile course from the town of Braganca ending in Freixo. It rained on and off during the day but the racers went out to wage a fierce battle below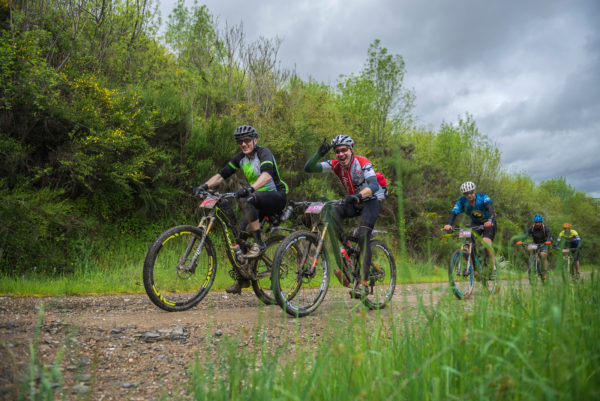 Racers kicking the trails along the way. Along the way we would travel though some very old historic towns with historic castles rising perched at the top below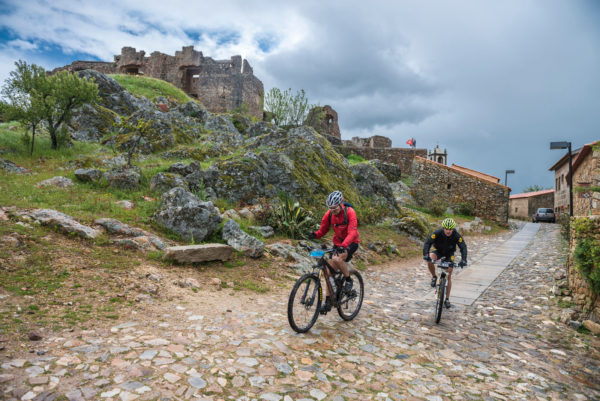 and we would race through some of these old beautiful towns below

At the end of a daily race we would end at the hotel where we would spend the night below.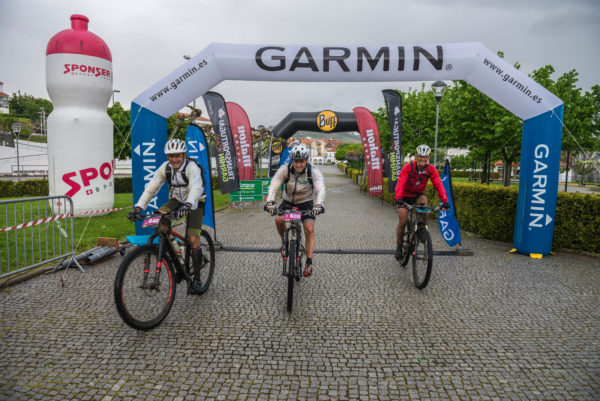 and be treated to another great meal in a warm and elegant hotel.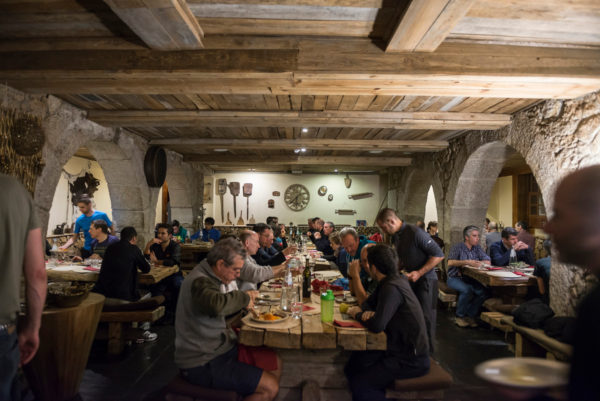 Hotel meals above and riding lanes below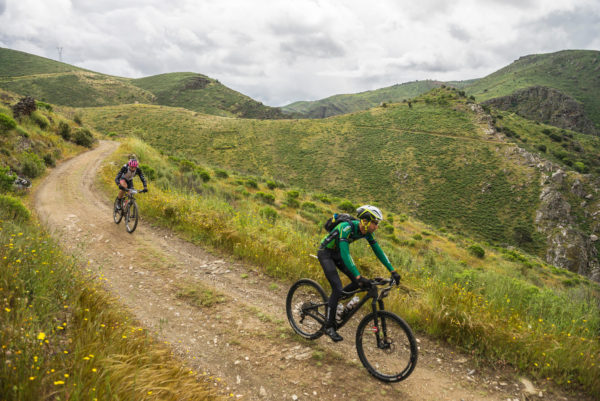 Most of the riding was completed on small dirt farming lanes that wound their way to eternity above and below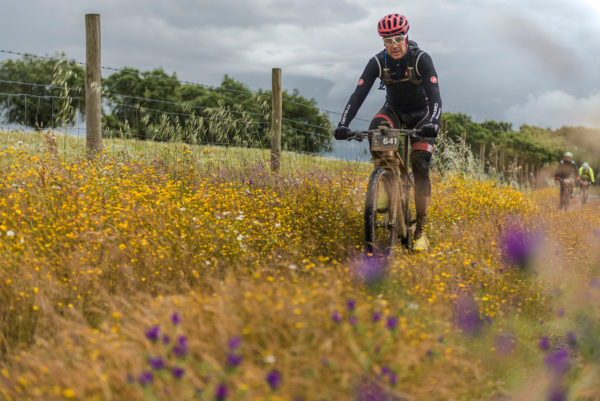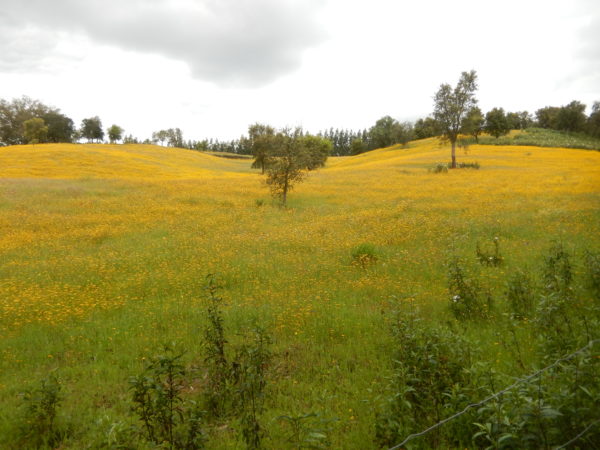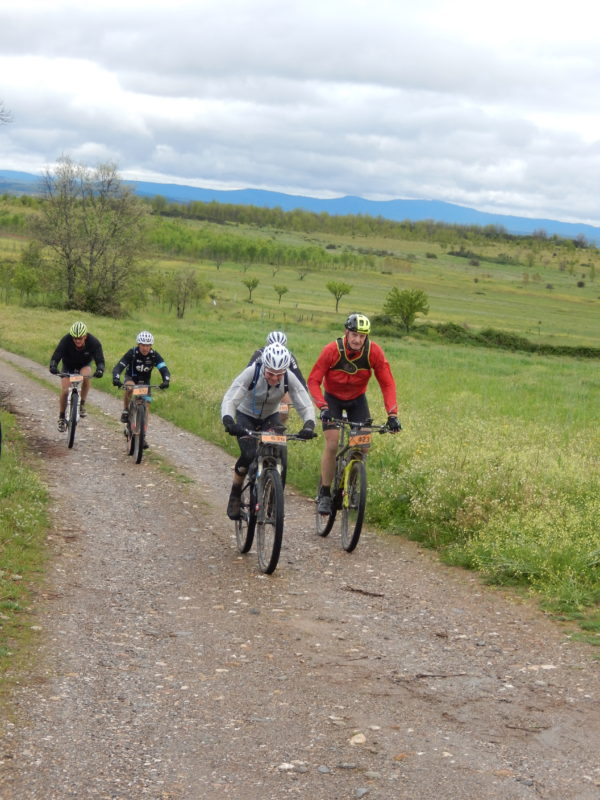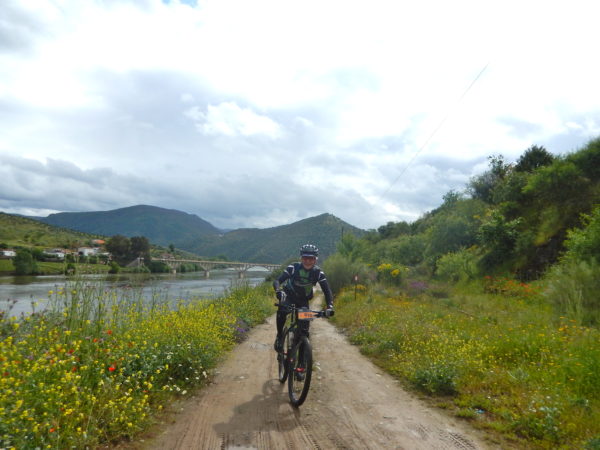 the next to the last night we were treated to an exquisite meal and sunset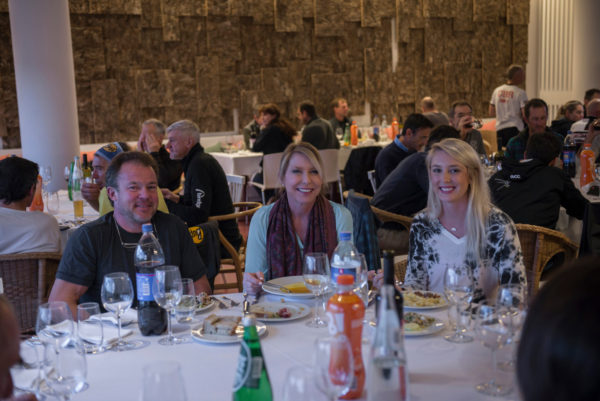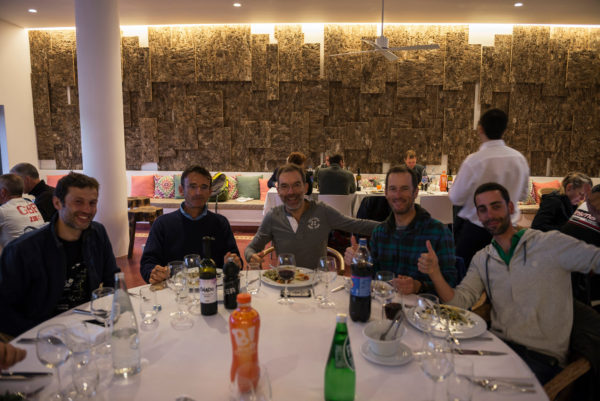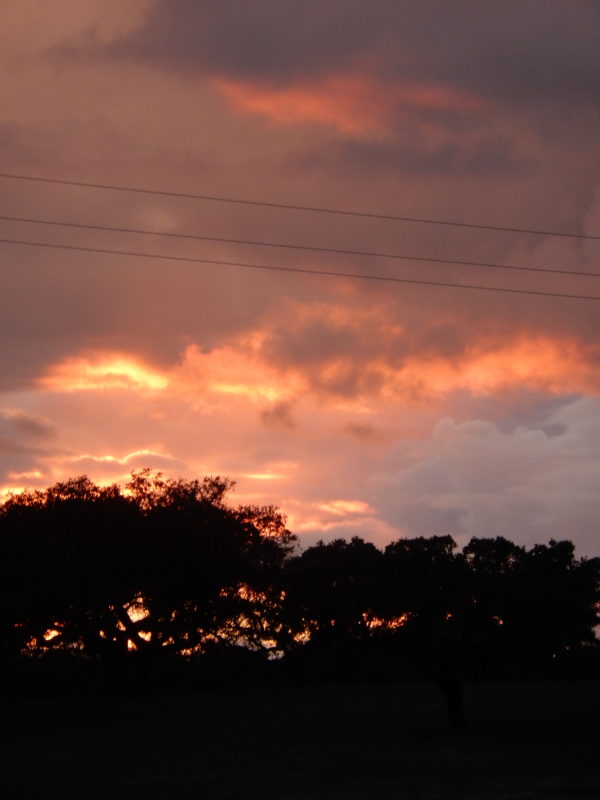 We finally got to the last day and it was incredible:  blue skies and the temperature was perfect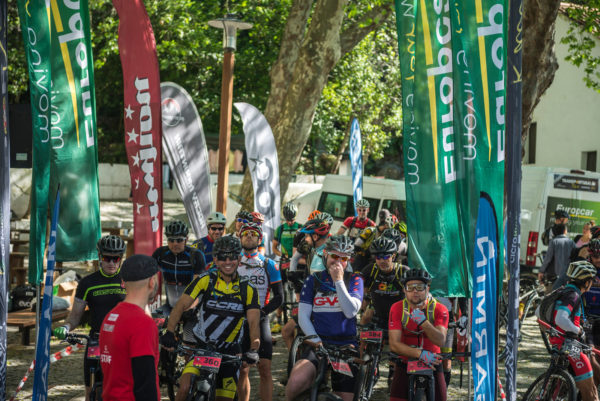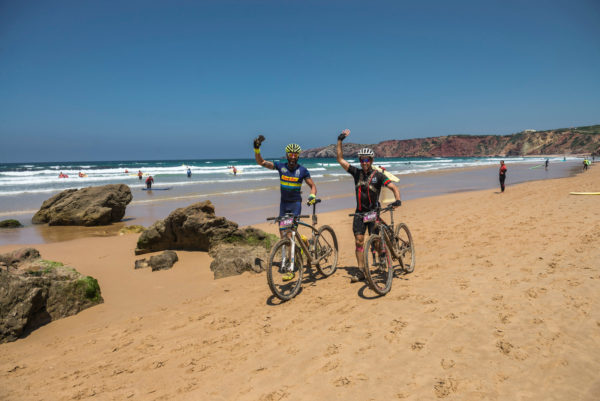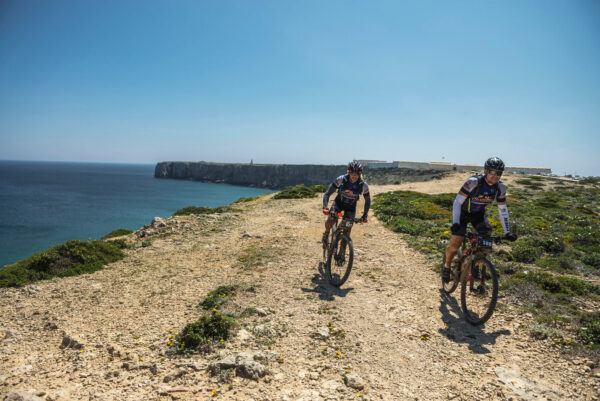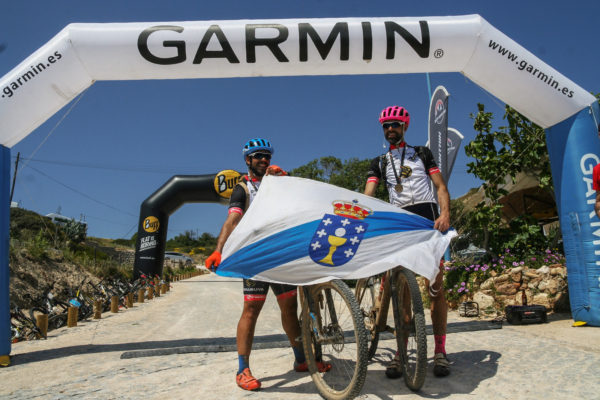 and concluded with a party on the beach and in the ocean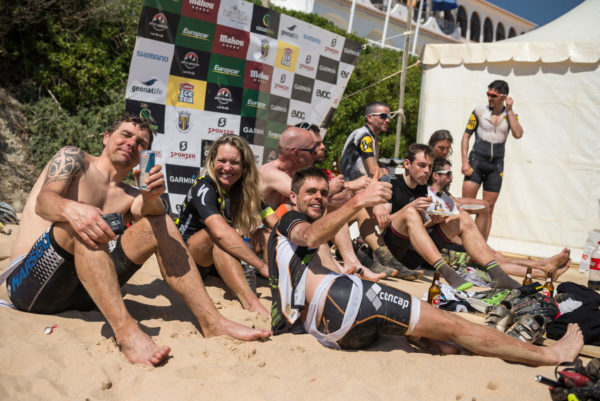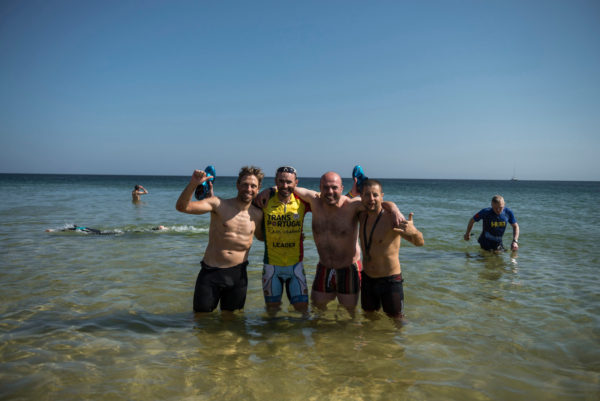 This was an incredible race:  well organized and managed offering a great 8 days of mountain biking a superior race course and top hotels with fine cuisine.  For the serious mountain bike racers I would highly recommend the TranPortugal.  It was an incredible chance to meet international bike racers from all over the globe, and for me to ride some incredible terrine.  I love these racers as they embody all I hold dear:  Commitment to the sport,  Honesty and Integrity without reproach,  Performance at the highest levels and service back to society.  I am in awe of their beings.  For me I only rode 3 days as I do not ride in the rain and I was not prepared but I had a great time – thank you racers.  I also wish to thank Carmichael Training Systems.  I went with them and if not for them I would have totally failed.  Thank you so much for your help and guidance .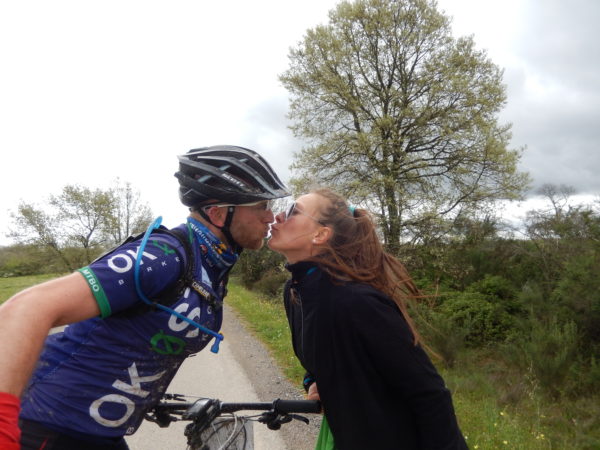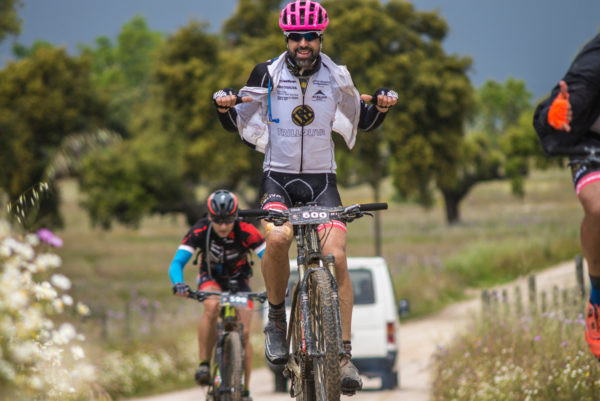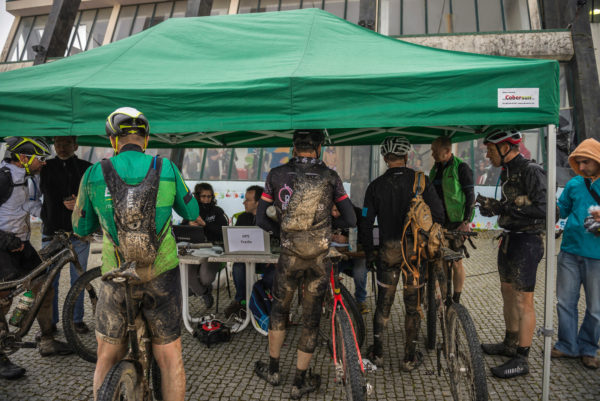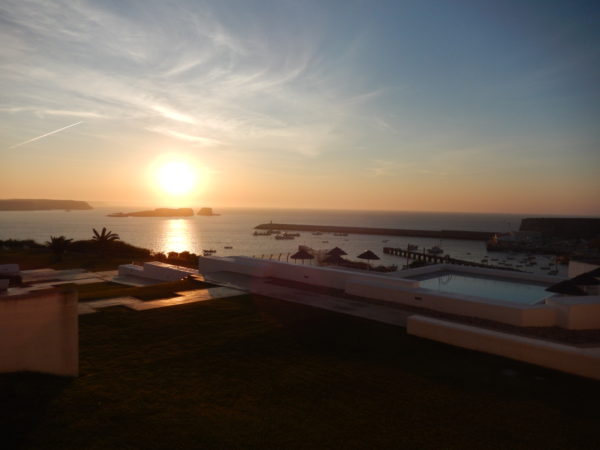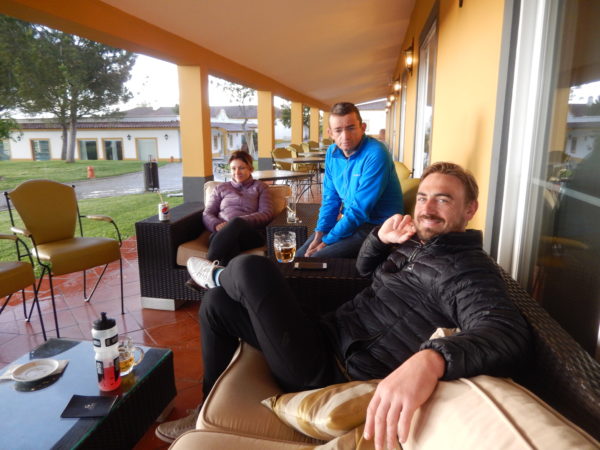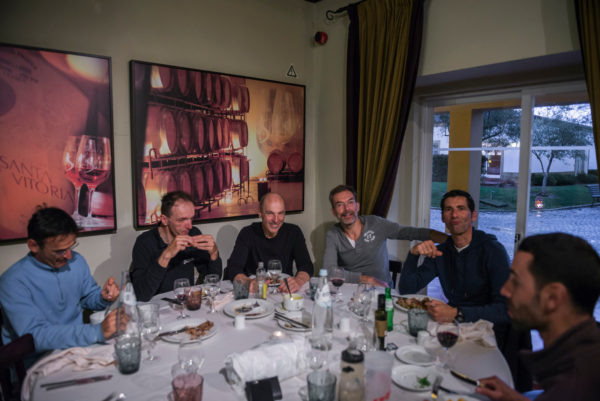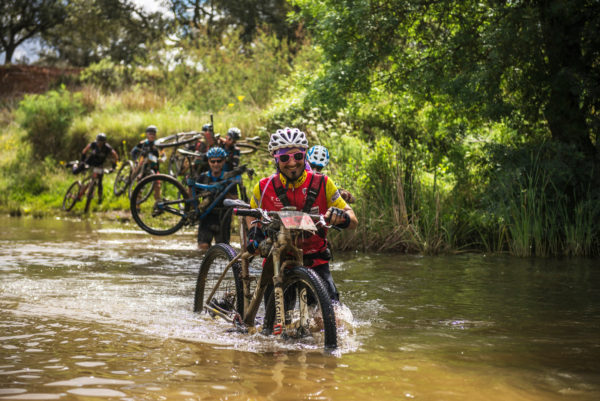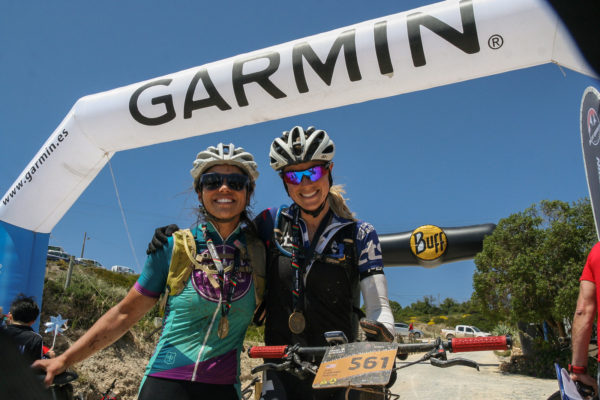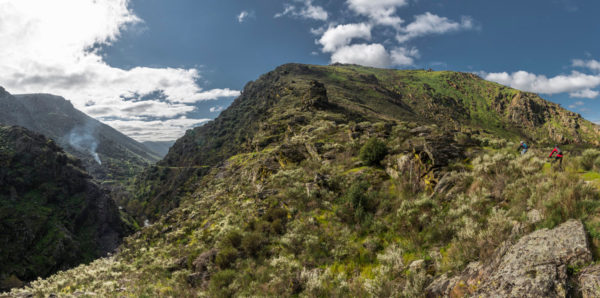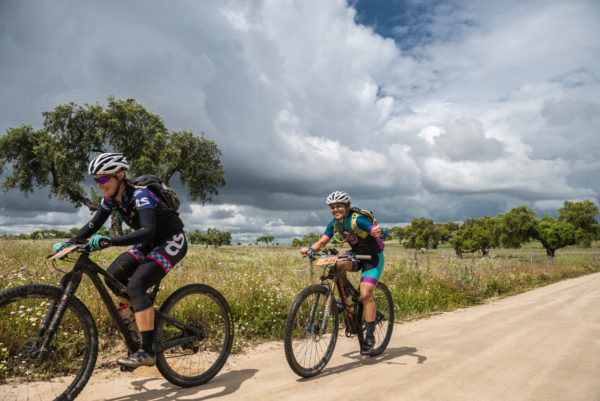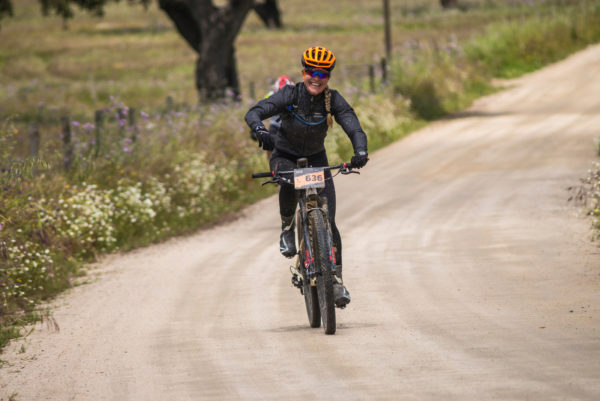 Fond regards to all and best to you all in the future
First Day from Braganca to Freixo, 90 miles and 8,100 feet of climbing
Second day from Freixo to Guarda, 70 miles and 7000 feet of climbing
Third day from Guarda to Penhas, 60 miles and 11,073 of climbing
Fourth Day from Penhas, 103 miles and 9,000 feet of climbing
Fifth Day from Castelo to Evora, 106 miles and 5,600 vertical feet of climbing
Sixth day, 65 miles and 3,000 feet of climbing
Seventh Day from Albernoa to Monchique, 85 miles and 10100 feet of vertical climbing
Last day from Monchique to Sagres 60 miles and 4,700 vertical feet of climbing