St. John's US Virgin Islands – 
I have traveled to St. Johns on numerous occasions.  I lived on the island in the National Park for a month in 1973 and Bob Nose was my instructor – a PADI instructor.  He and his wife lived on their sailboat and they had the perfect life.  The last time I visited St John he was still there and volunteered at the Catholic Church.  Wow there was no bleaching then and we dove on numerous occasions including night dives.   This was the halcyon days of diving, as I was young, the water temperature was a balmy 80 degrees, there was great visibility with tons of plant and fish life. – Life was good and they even had an underwater trail .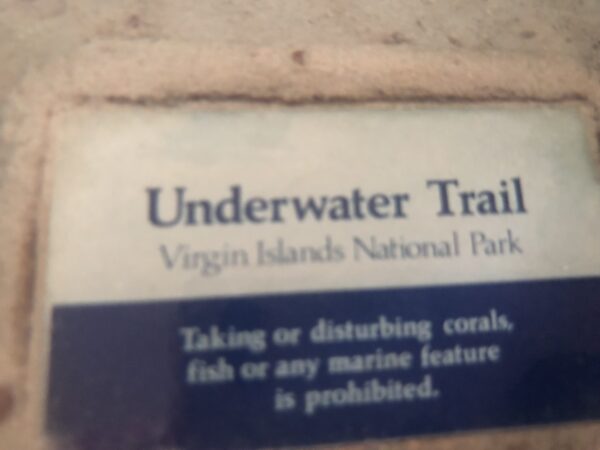 We dove from the shore and did boat entries on reefs, shoals and other dive sites.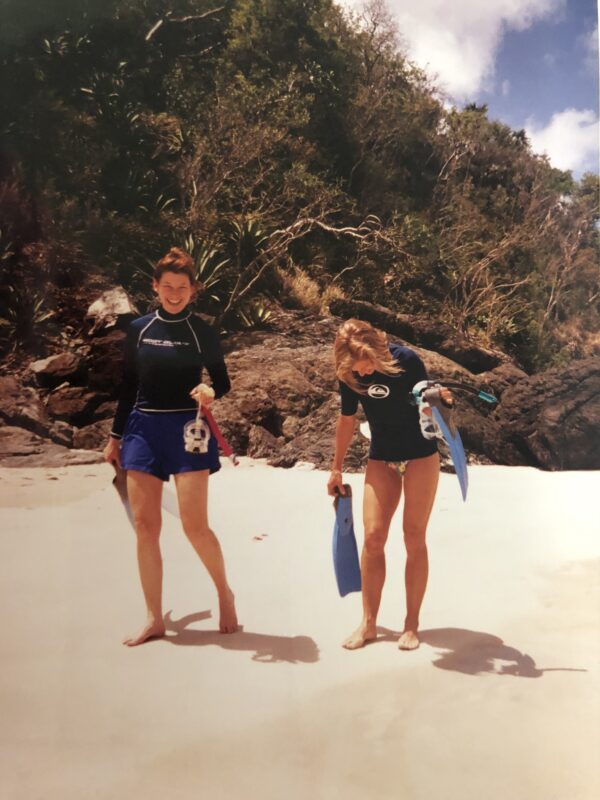 The night dive wigged me out when a fish shot out of a conical cone sponge and knocked my mask off.  The hiking and snorkeling is great here.  If one can afford it I would recommend Caneel Bay Plantation wow this is a spectacular place..  The bleaching disease has destroyed quite a bit of coral now.

 Brain Coral

 Saw the turtle in Water Lemon bay above.  This was my frieneds shot not mine

We traveld to St. Johns for snorkeling, diving and kayaking on many occisions starting n 1972 summer. Back in we stayed in the Cinnamon bay camp site run by the park service.  Bob Nose was our dive instructor and we had a great time.  We have stayed also at Caneel Bay, Maho bay and Concordia campgrounds. Most of these phtos are from the time we visited with the John and Lou.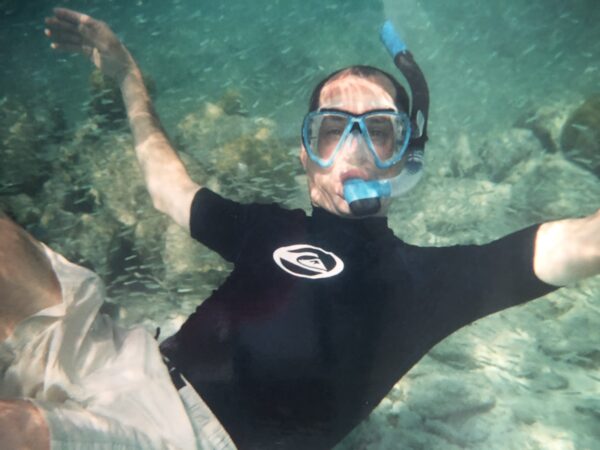 Snorleling above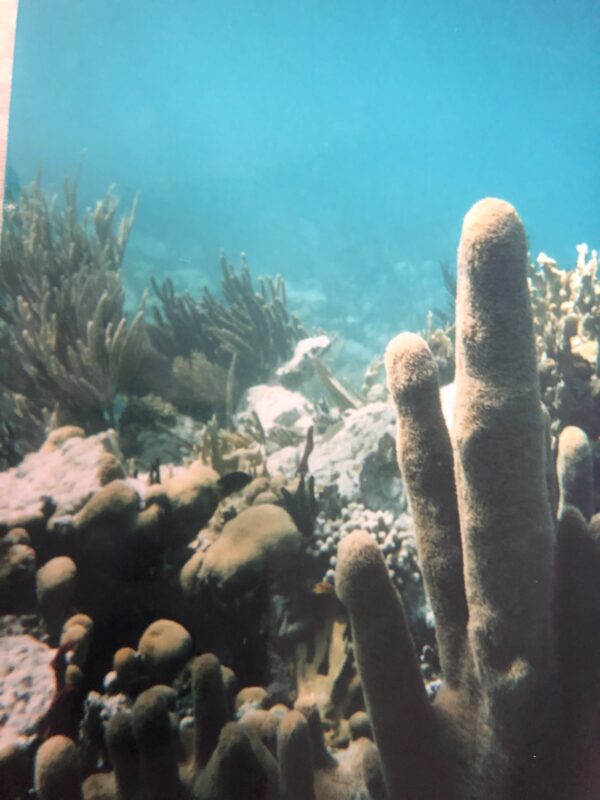 A few other shots from that day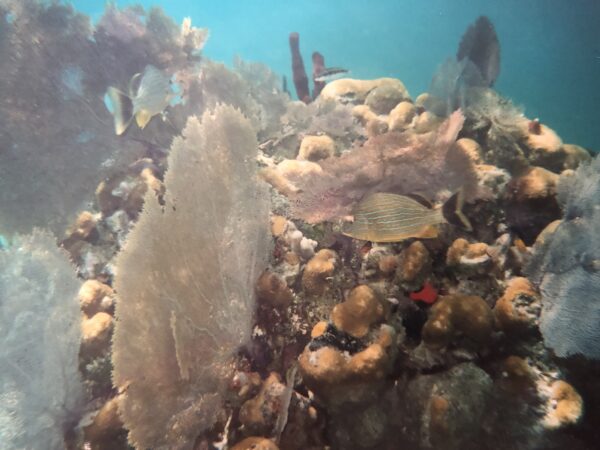 Brain coral below and fans above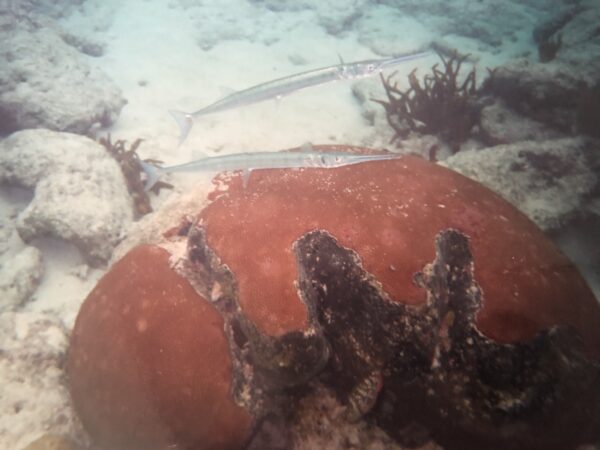 So in addition here is the story about other activities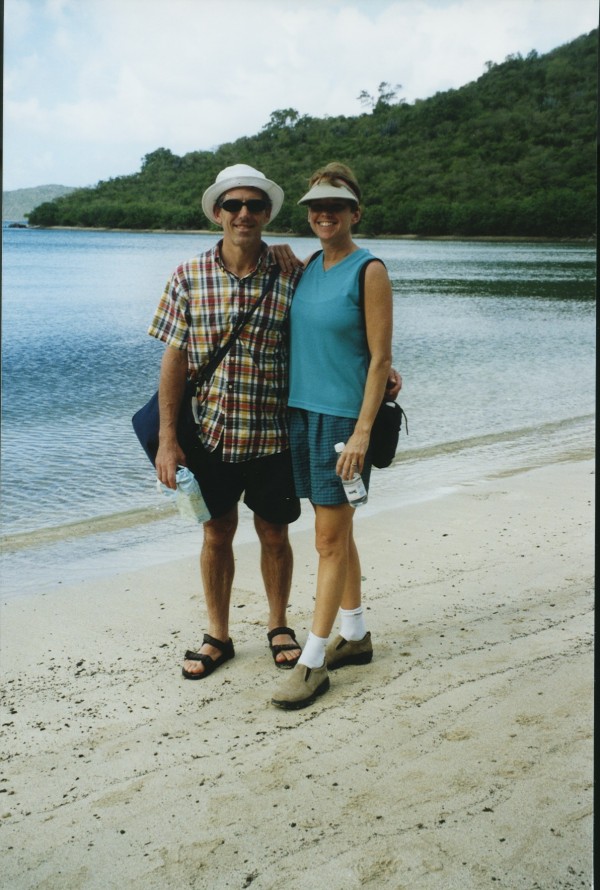 Arden and me above and the Fussel's below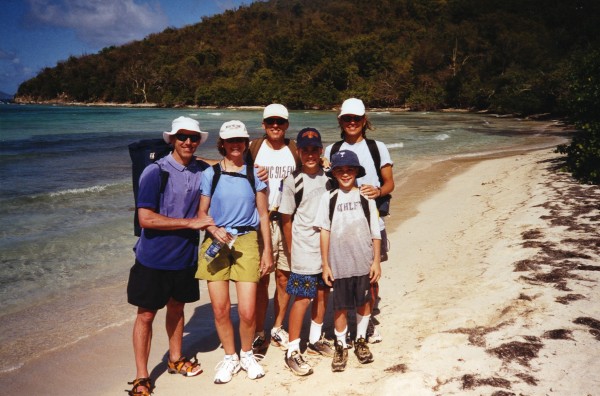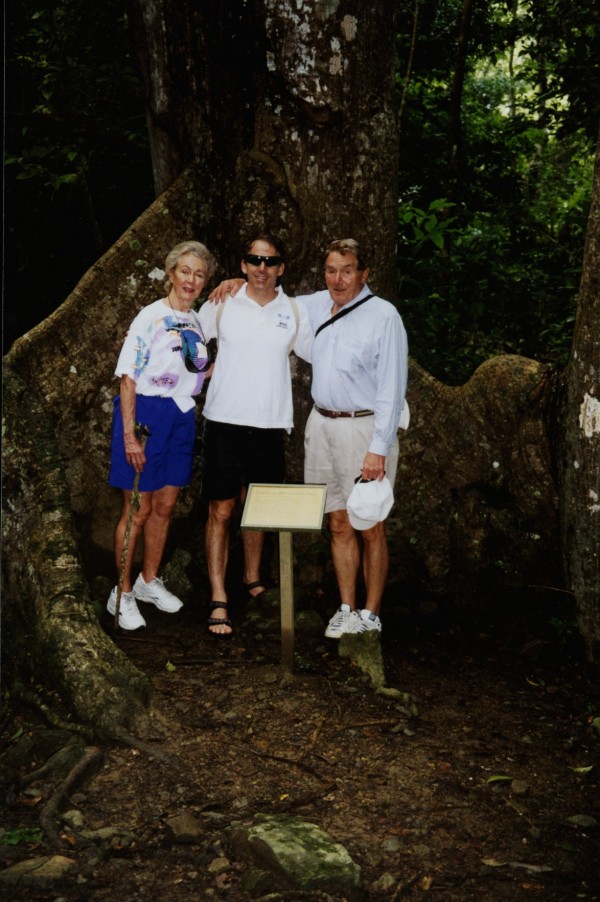 Above mom and dad above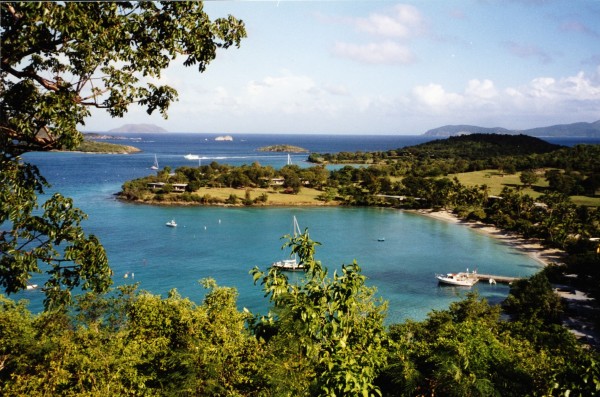 CAneel BAy above a Rock Resort above and below it is over the top place. You have to go.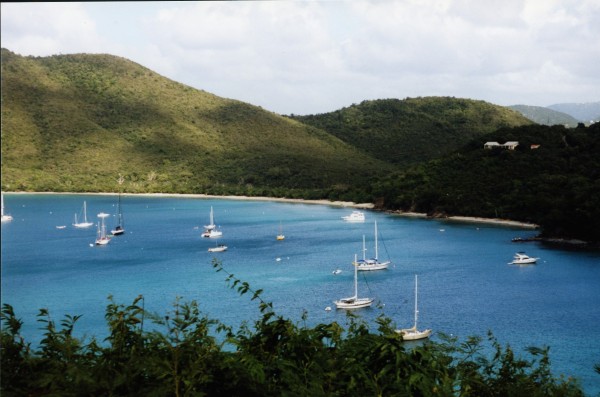 Concordia below very nice Eco Friendly place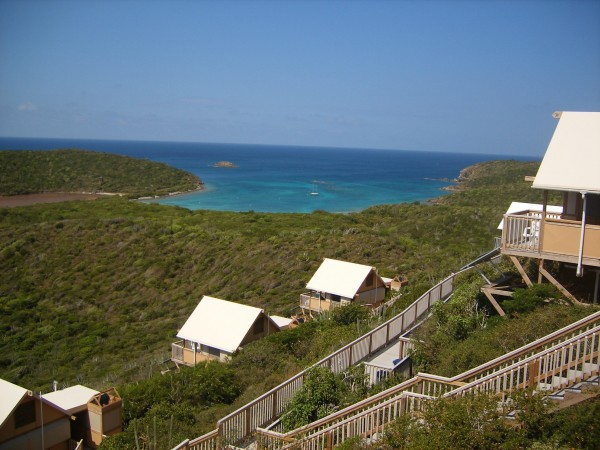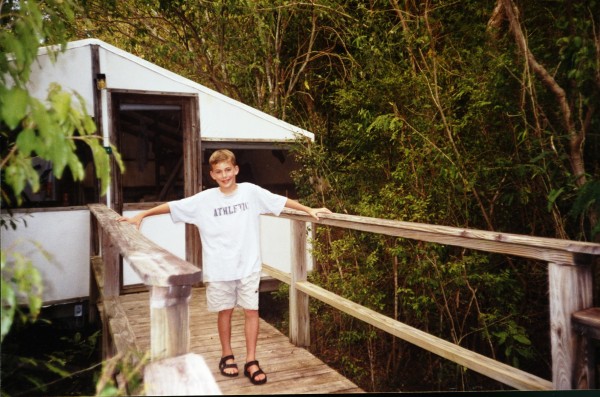 Maho Bay camp grounds above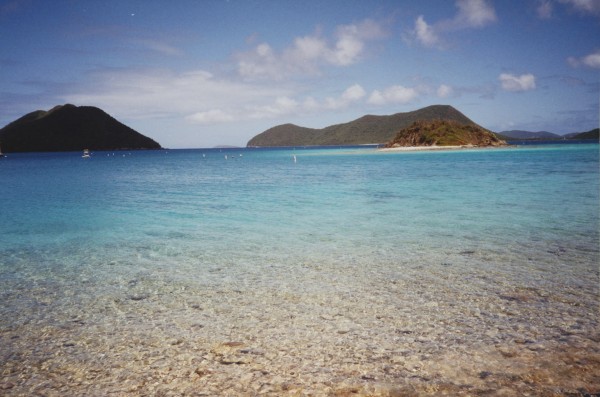 Ater Lemon Cay above and diving off of that beach.  Wow never saw another person and so beautiful.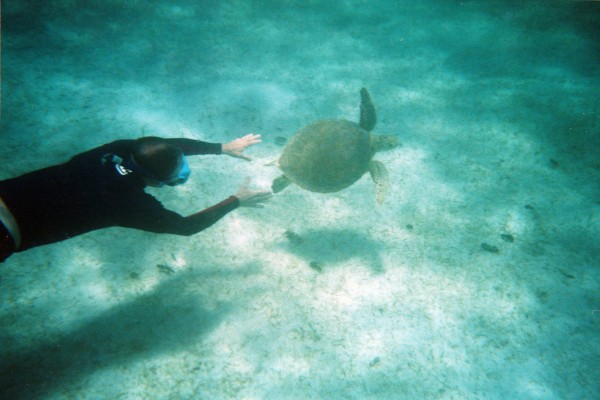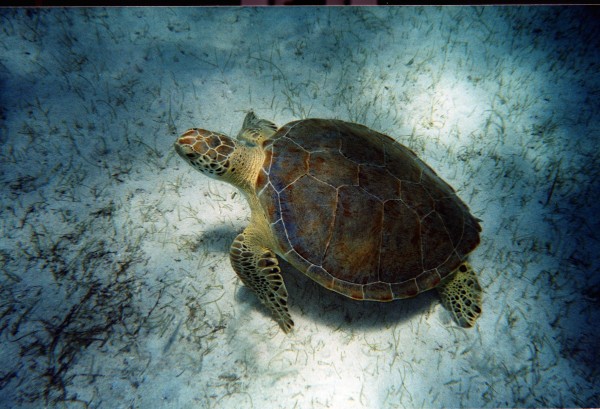 Kayaking below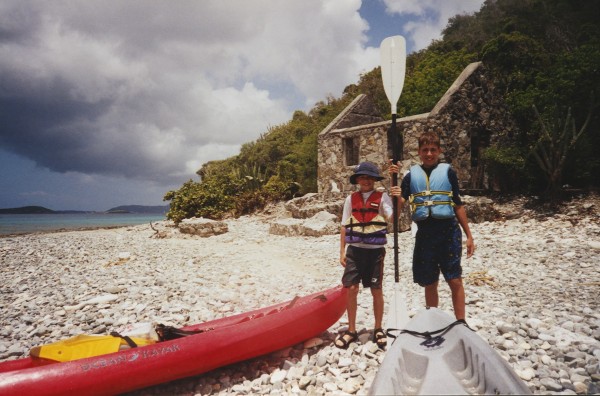 The Fussel's above and my dad below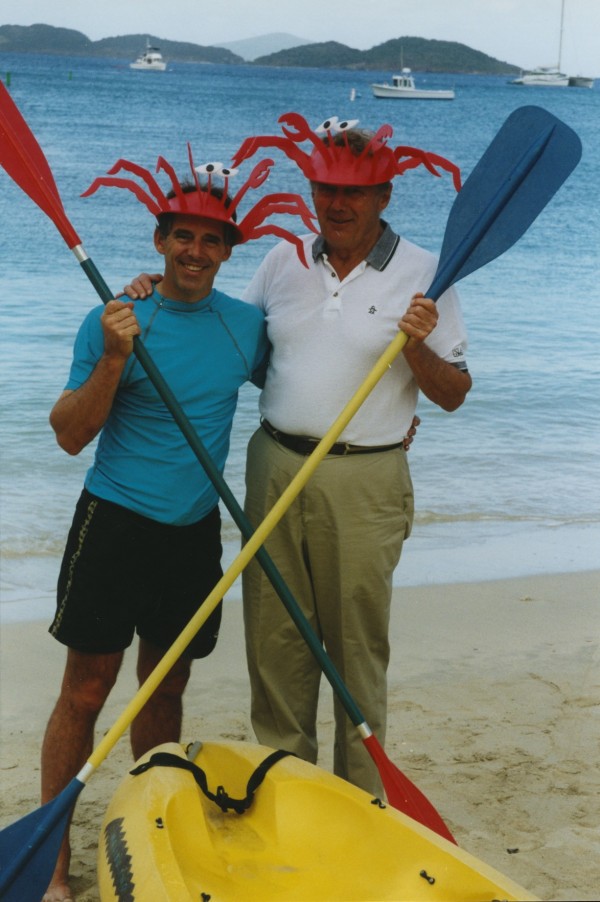 Sailing below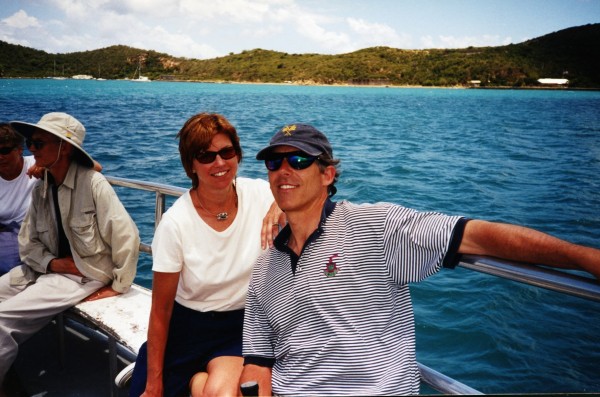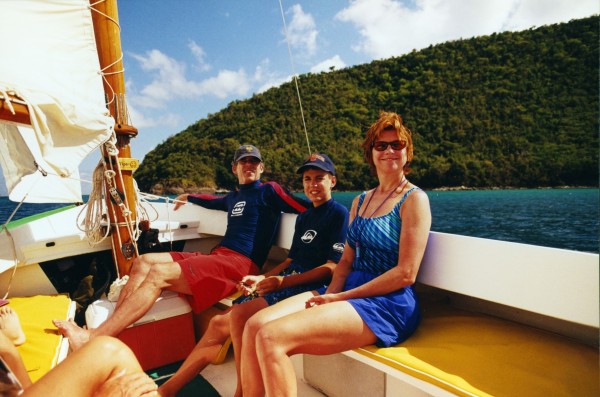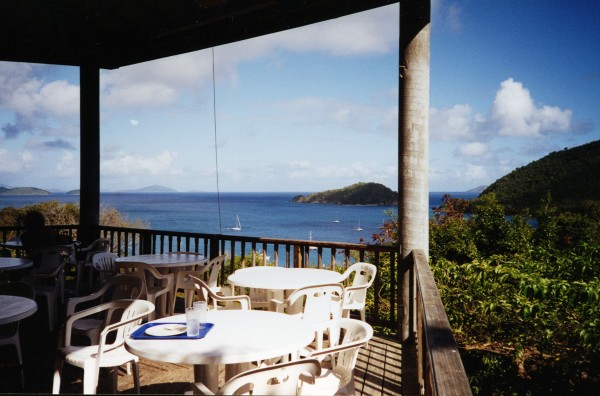 After a hard days workout fine food above.  Additional photos below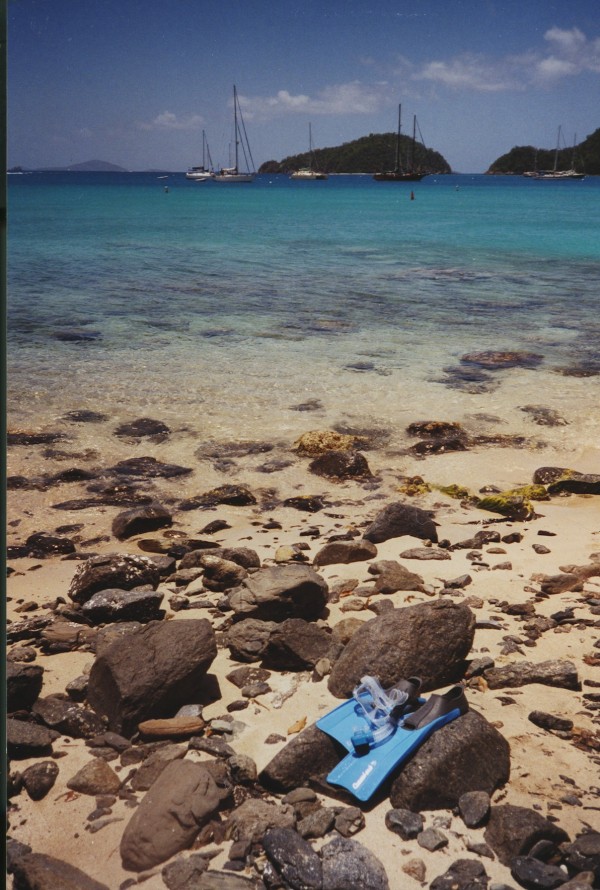 reef bay trail above
So we had a great time sailing, kayaking, diving, snorkeling and playing tennis as we
Jamaica:
Dove in Jamaica back in 1985 and I remember little from the dive other than Diving through tubes that emptied us out at the bottom, nice fish and warm waters  . We fed the fish with bread and they swarmed us

 Again this is not my shot but Dave Bowman