Snowbasin and the photo says it all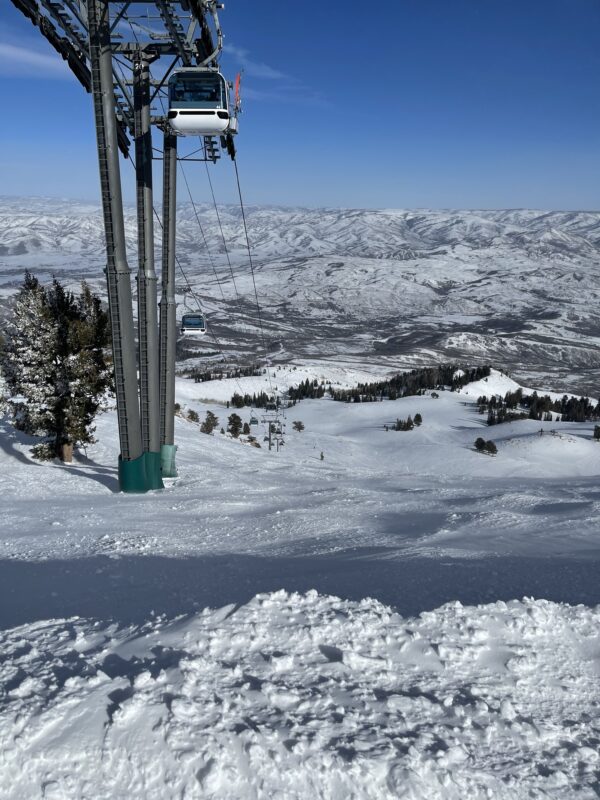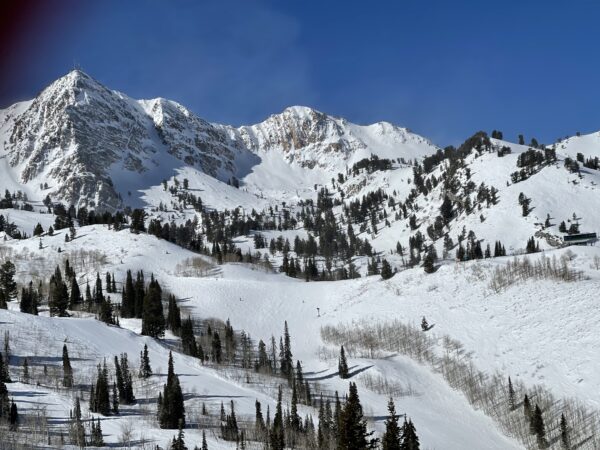 I was again invited out for 2019 to ski with Ben and his friends from Dartmouth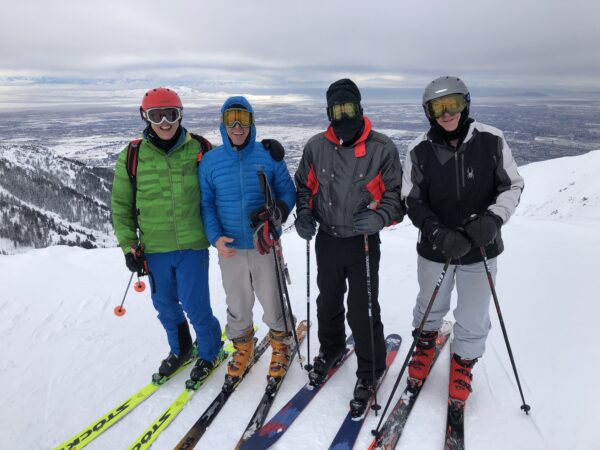 Ben, Craig and Richard smoked the course – yea they did, they blew it up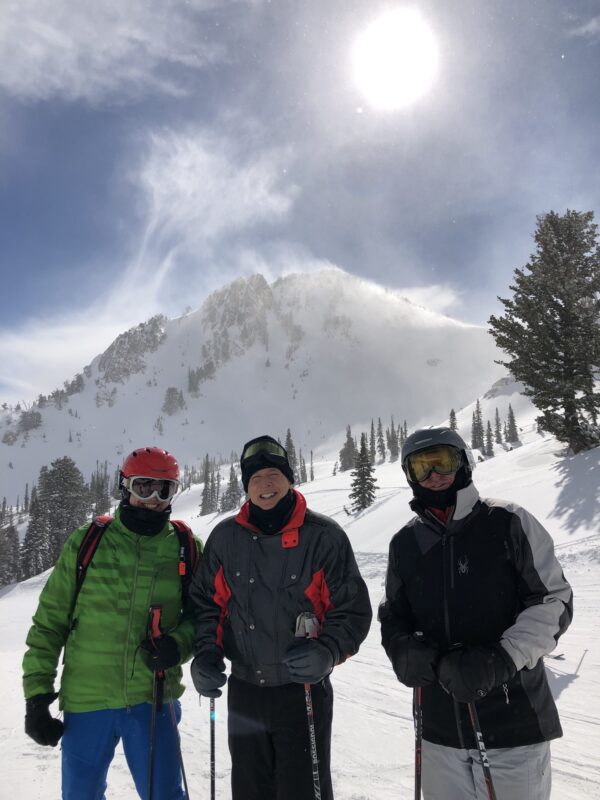 Craig, Richard and Ben before attacking and smoking the course above and below.  A shot from the lift below and we did the women's downhill (not in a race ) and did 48 MPH not bad for old dudes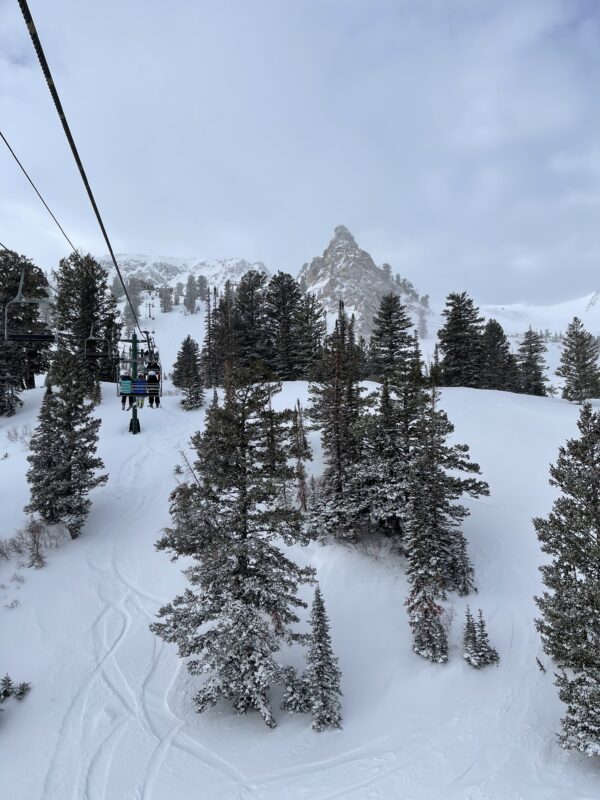 Ben below is the host with the most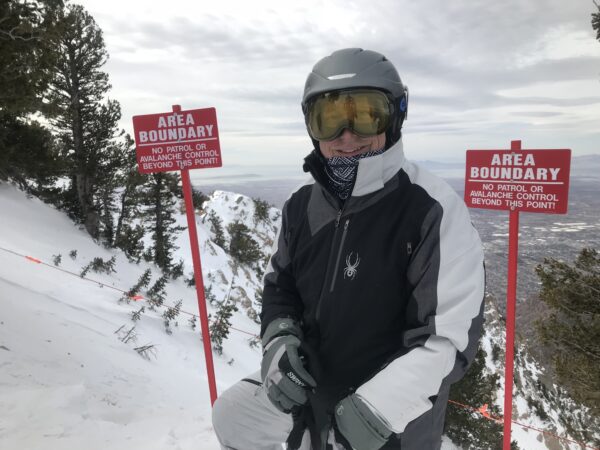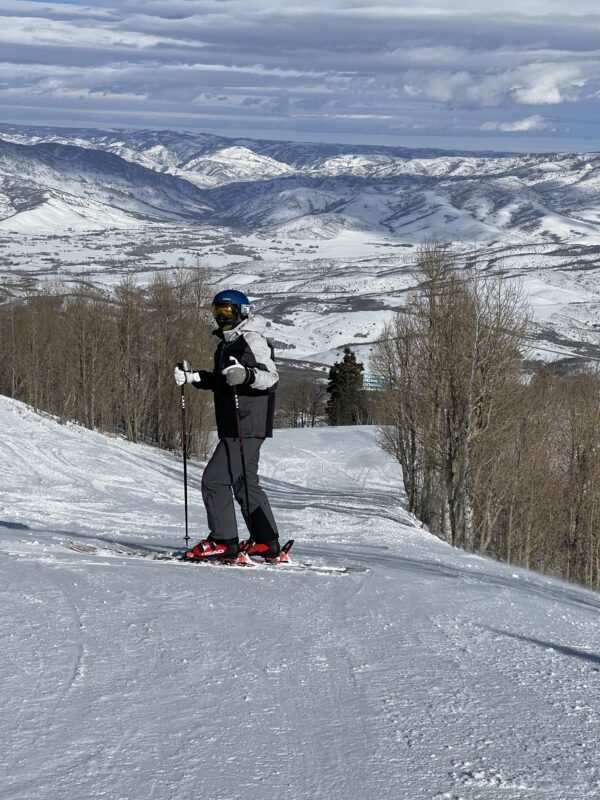 In 2018,  I was thankfully invited again to ski with Ben at Snowbasin and we had a great time blowing the trails up.  It was fast and we were ripping it .  Another shot from 2021 year below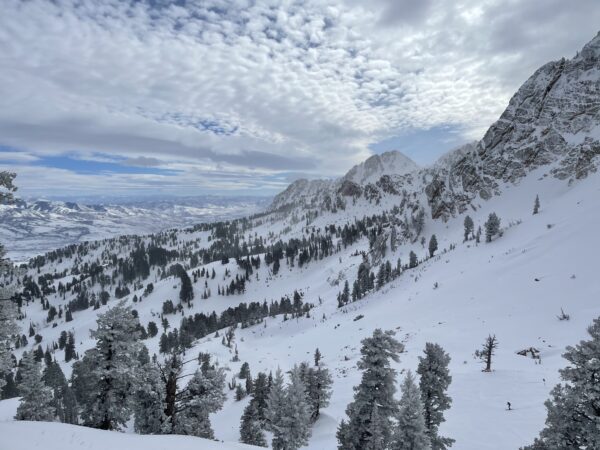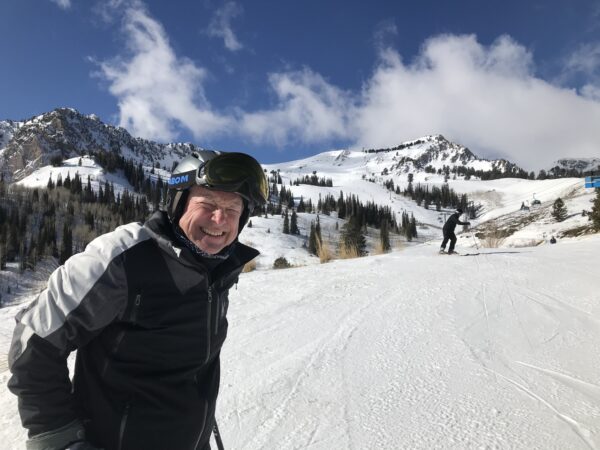 Last year we five warriors went out to Snowbasin to ski and rip it up again at Ben – thank you Ben.
A  View from his home how awesome below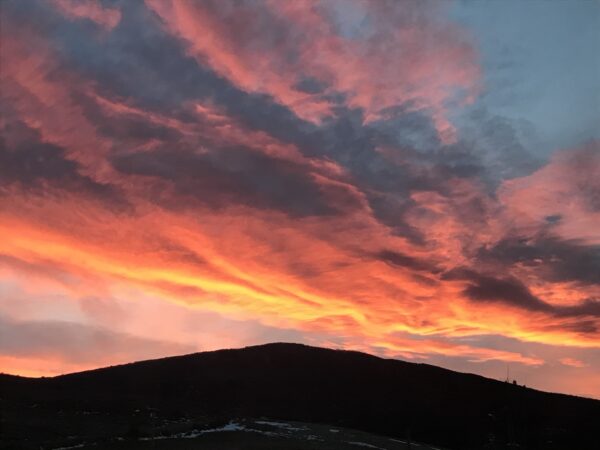 Ok we fiver warriors last year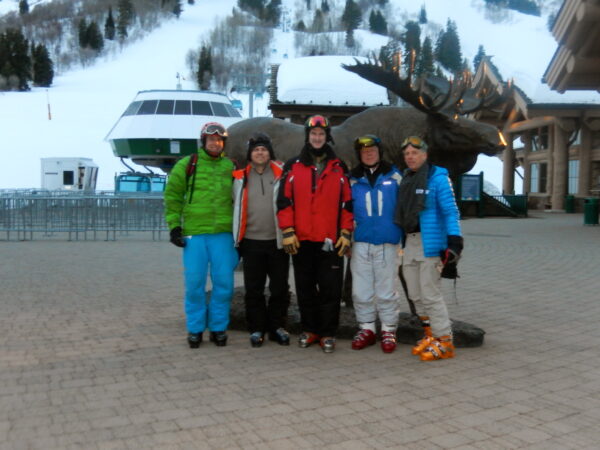 We slew our enemies and had some fine grub and grog at the end of each battle – What a great time.  2019 below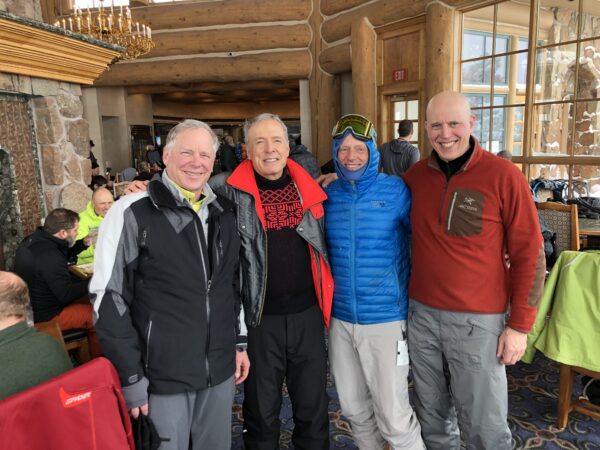 We would into town after a day of skiing and have some great meals at different restaurants.  Finally at the end of the great vacation we went to the airport below what scenery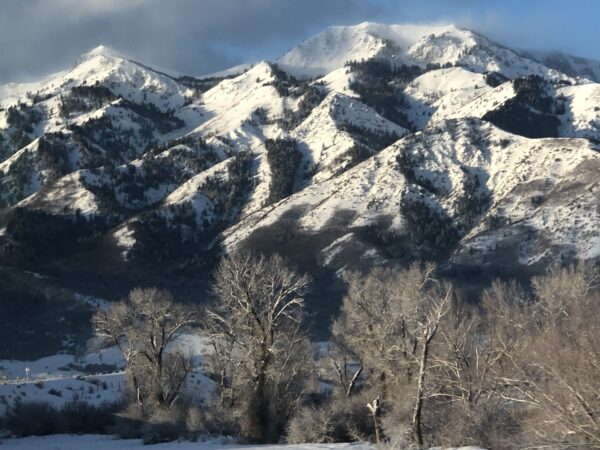 In 2017, We went out out for skiing as a guest of Ben Knox to  Snowbasin which is one of the oldest continually operating ski resorts in the United States. It hosted the 2002 Winter Olympics for Alpine Skiing  and has some fantastic off piste skiing (below) which we did not get a chance to do  due to high winds and avalanche risk. Awesome mountain it is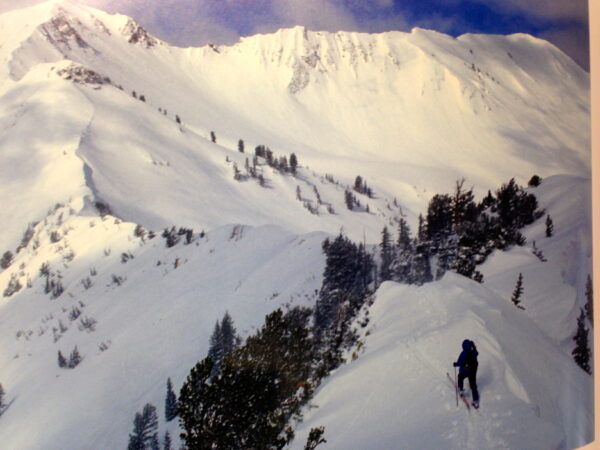 However we did crush it on the normal trails,  below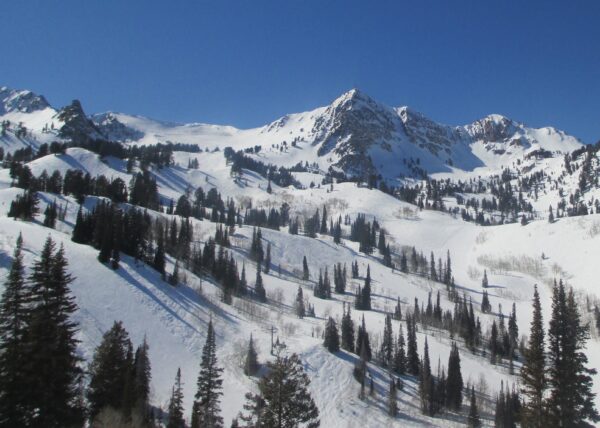 "men going into battle and waging war and then downing some grub and grog together after the battle"  = thank you awesome time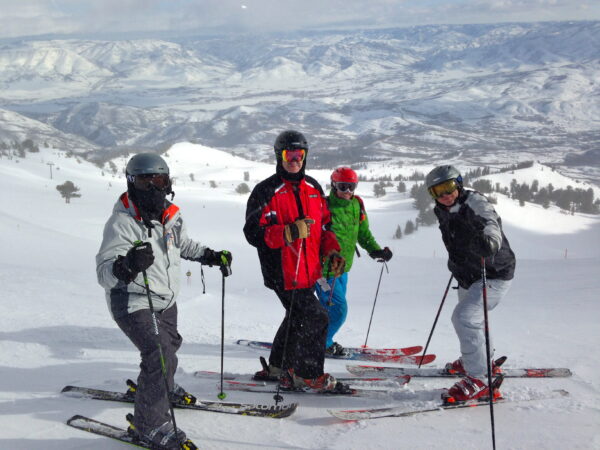 I went out as a guest with Ben K. and with some other friends: Ben, Phil and Craig. We stayed at Ben's home with a stunning view below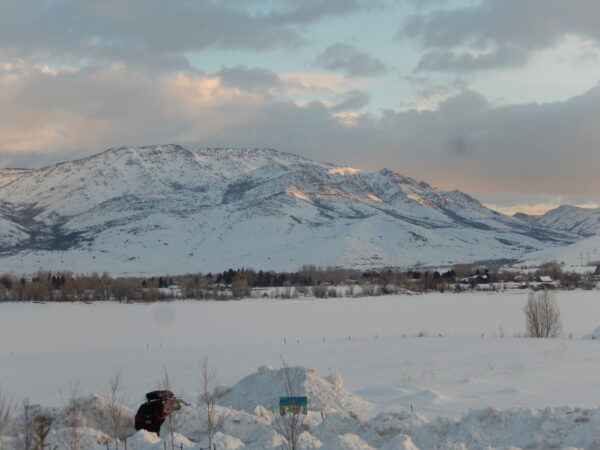 We skied part of the Olympic Men's downhill,  yes we did !!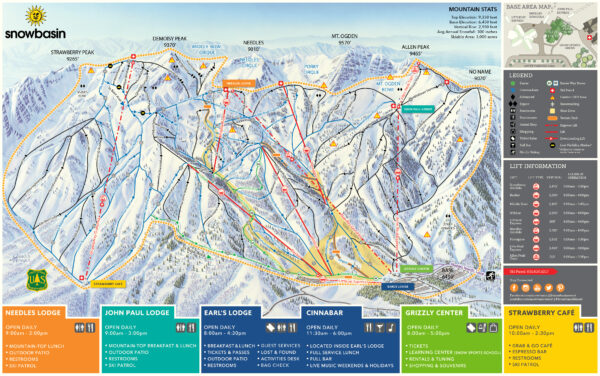 Snowbasin, offers 3,000 skiable acres with  3,000 vertical feet topping out at 9,300 feet with 104 trails and has 11 lifts.  It is noted for its "Groomers" and it also offers award winning dining, luxurious lodges, varied terrain for all abilities and one of the most advanced lift systems in the West, all wrapped into a great value experience, easily accessible from Salt Lake City. For those seeking a little luxury with their adventure, experience the best day ever at Snowbasin Resort.  Fine dinning and grub and grog for all, our warrior group below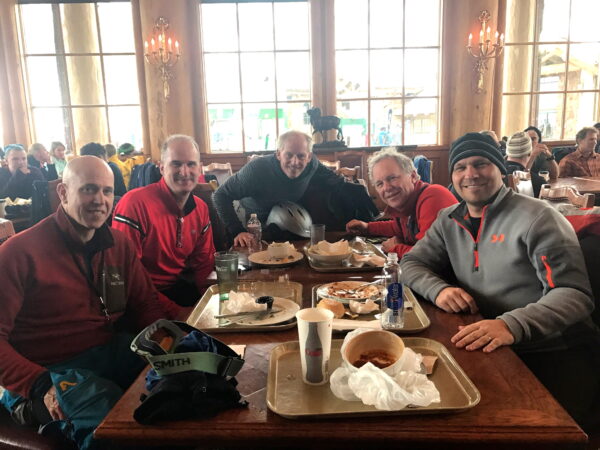 After a fine meal we went out to hit the slopes and here are a few shots on the way to the top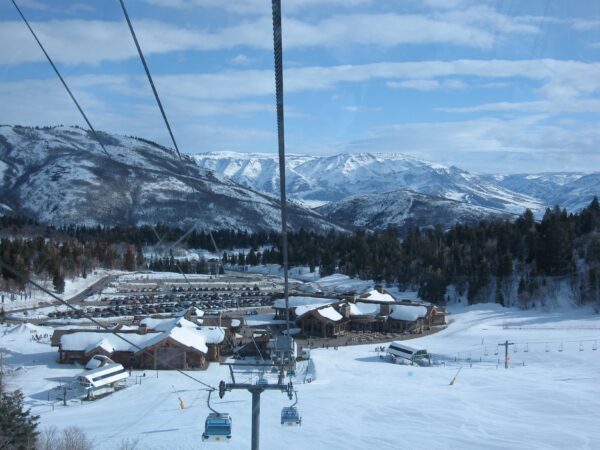 Looking back down and then up the mountain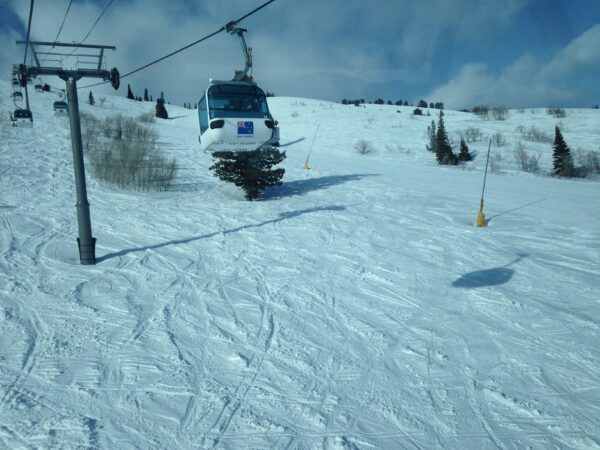 Now hitting it big below and yes you can walk up and ski off the couloirs from the backside however we had bad weather and did not = bummer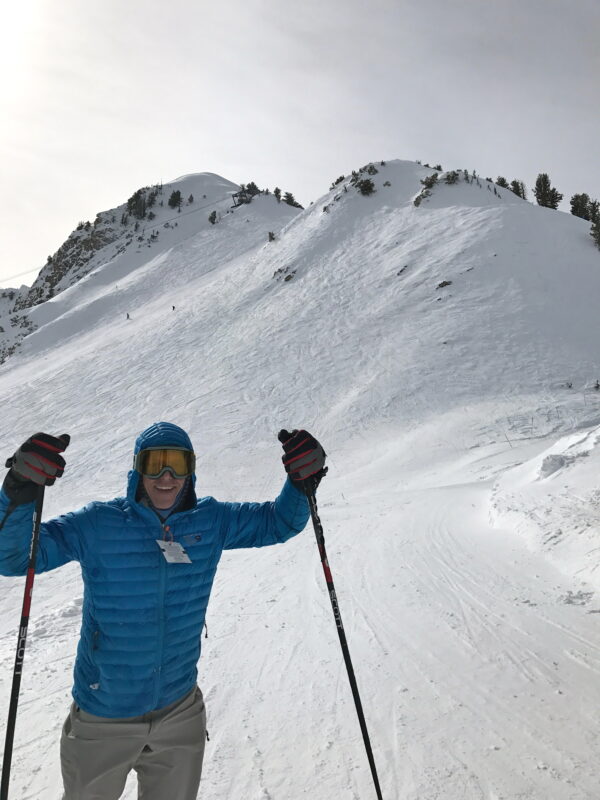 coming down from off the top = yea man.  Nice rock background below with BK and Craig at the start of the Men's Downhill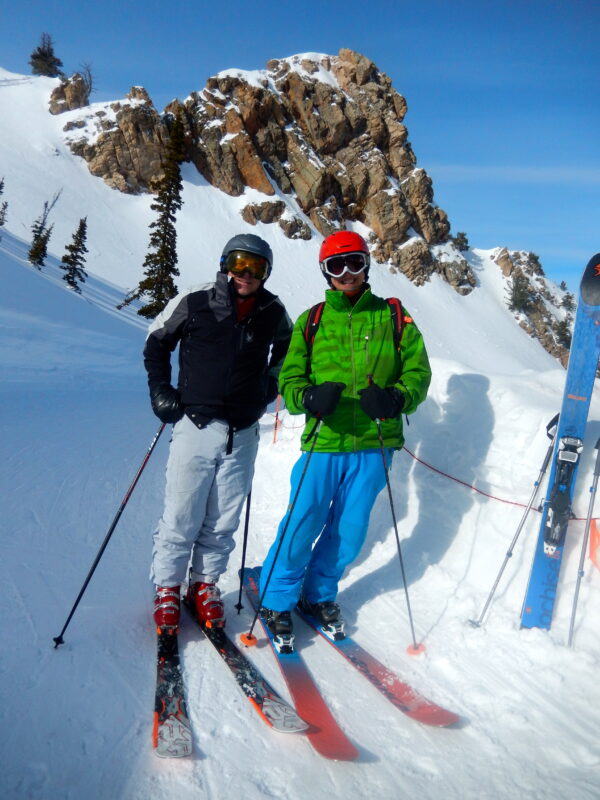 Group photo below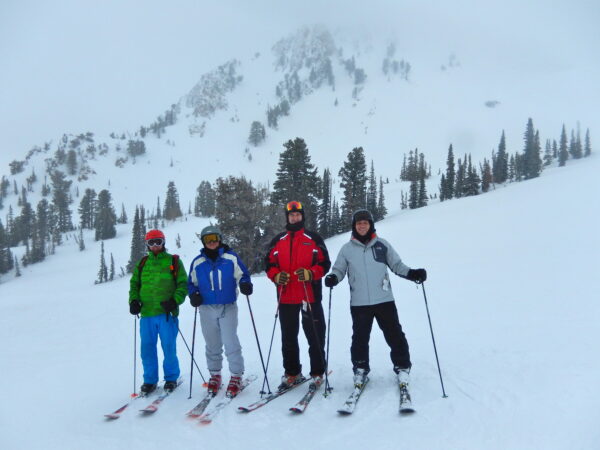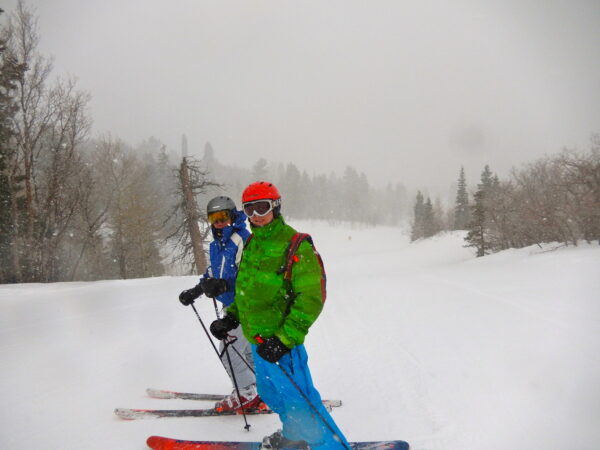 Ok so a great time was had by all and here are a few shots below of the area and so on.  Ben comming out of Needles Restaurant below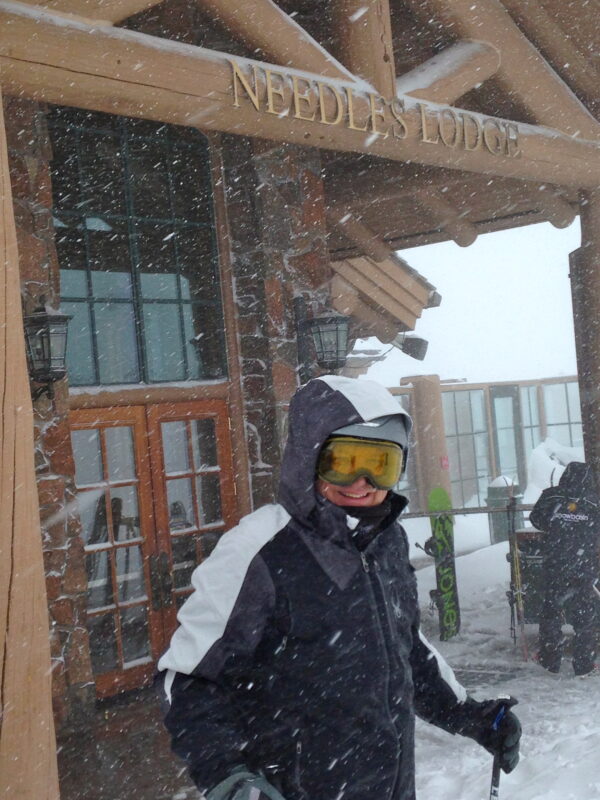 coming down full speed on a groomer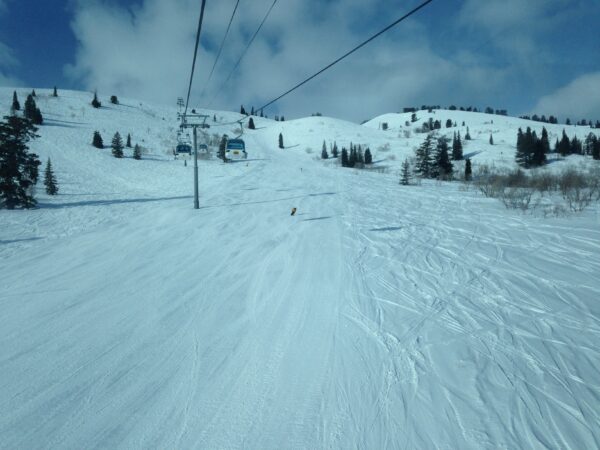 Very serious as we were trying to figure out what to ski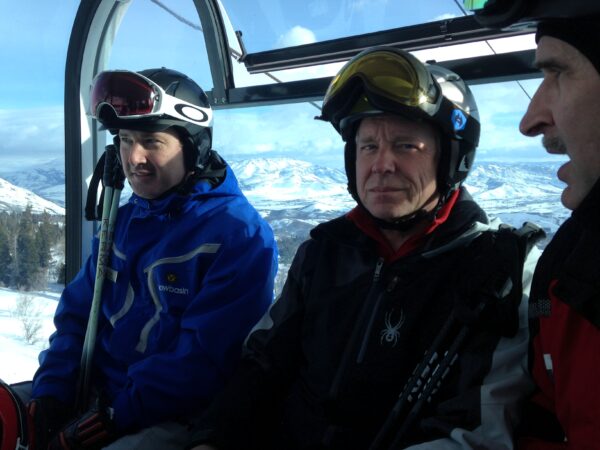 Looking down one run and there were many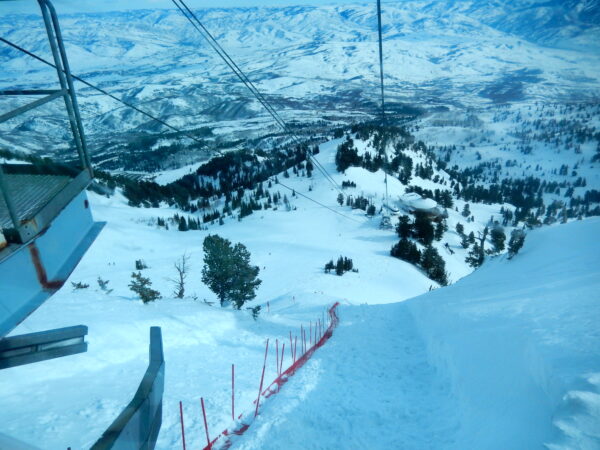 about to descend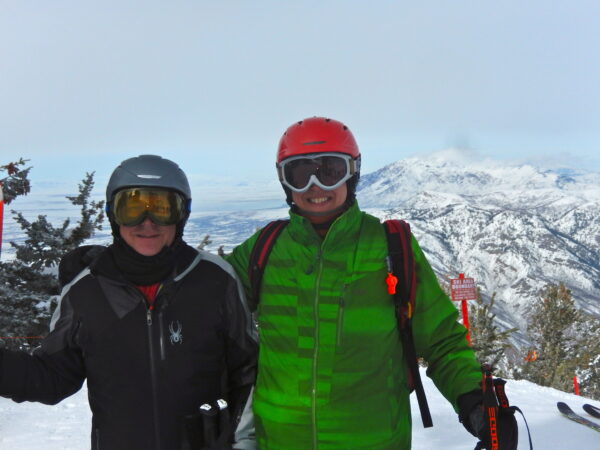 Off piste below
good powder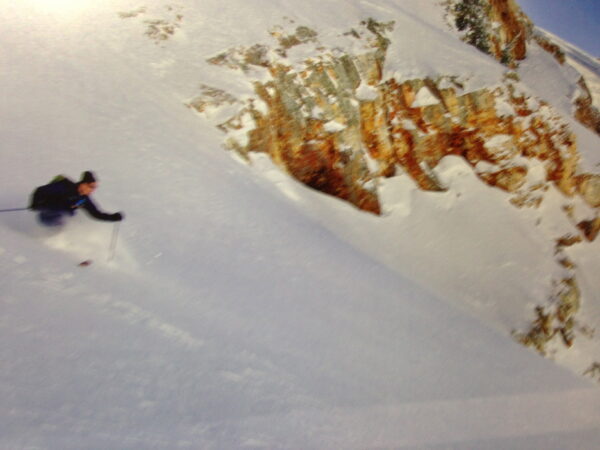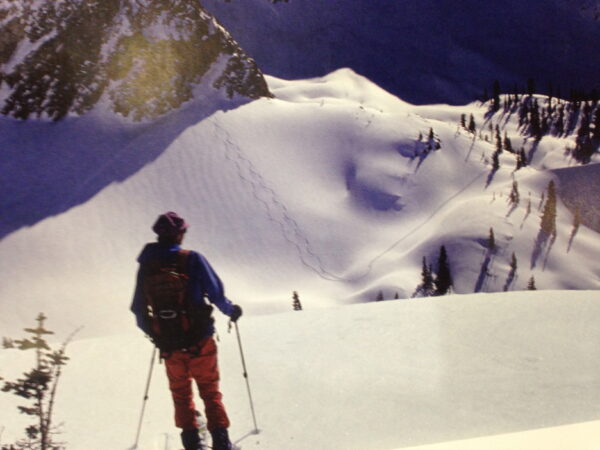 We also met a great ski instructor and her name is Carolyn L. Felder.  I would recommend hiring her to help you improve your skiing
Snowbasin Resort is located in Utah about an hour North of Salt Lake City and it is great for summer and or winter adventures like skiing, fly-fishing, hiking and mountain biking all set in the most beautiful of mountains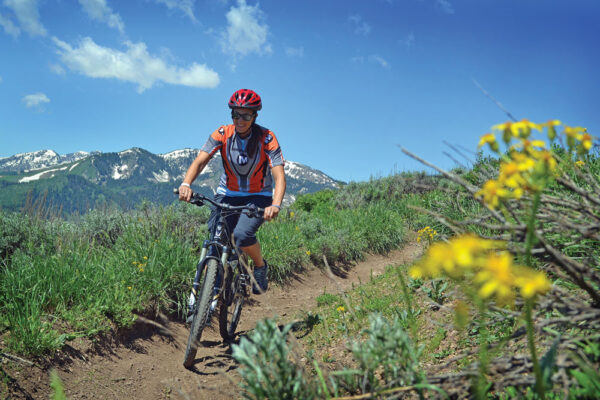 Ok there you have it good time and great friends