How I love to travel by train.
The love of the train. To travel the world is my goal by train. The constant click clack of the iron horse as it moves over the hardened steel tracks is like that of the metronome and lulls one to sleep.
We traveled by train:  * For over a month in India and the train below in one of the trains as we sped through the hinterlands! * Northern Thailand to Malaysian Border, Darjeeling Himalayan train, Kasgar China to Urumchi China, Baltimore to Aspen, Baltimore To Burlington Vermont and Baltimore to South Carolina, Cuzco to  Macuho Pichu Peru, Europe all over, Fiji, Mandalay to Rangoon Burma and finally Helsinki Finland to St. Petersburg Russia.  One to take for the future are Copper Canyon Mexico, Ecuador,  Bolivia- Solar De Uyuni, Trans Siberian and the new high speed train to Tibet.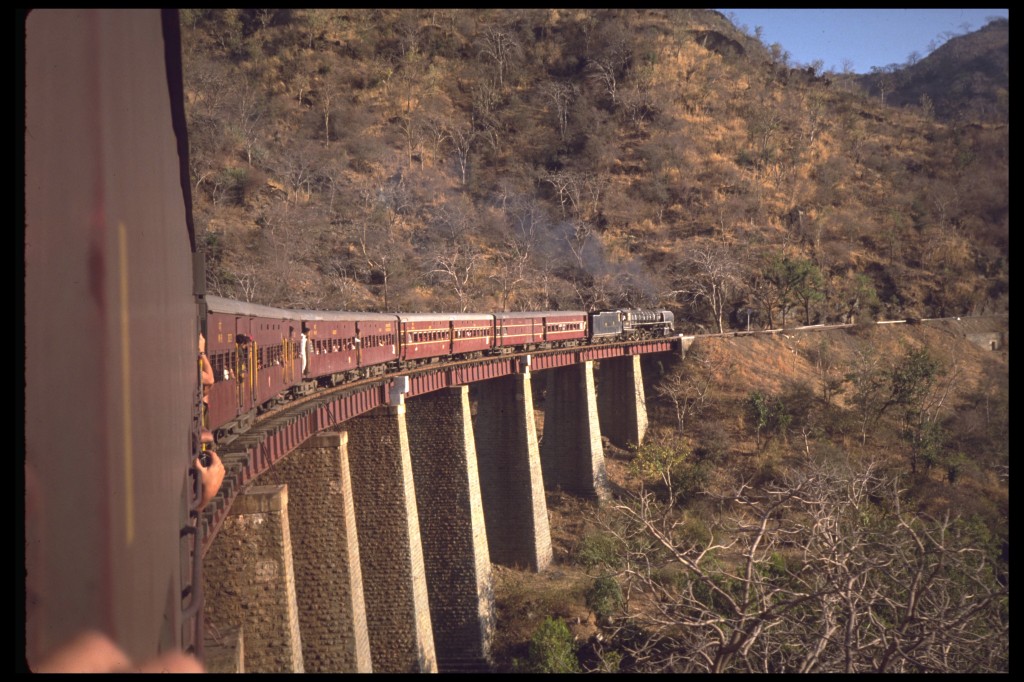 Some of the finest memories in my life are reading a good book in my room being lulled to sleep by the sounds of the iron horse as it moves over the hardened tracks and watching life fade away into the horizen.  In India we saw blue winged kingfishers perched on telephone wires waiting for the moinows in the pond below to be seen and then we saw them dive down and skim the mirrowwed surface catching their dinner.  It was memorable.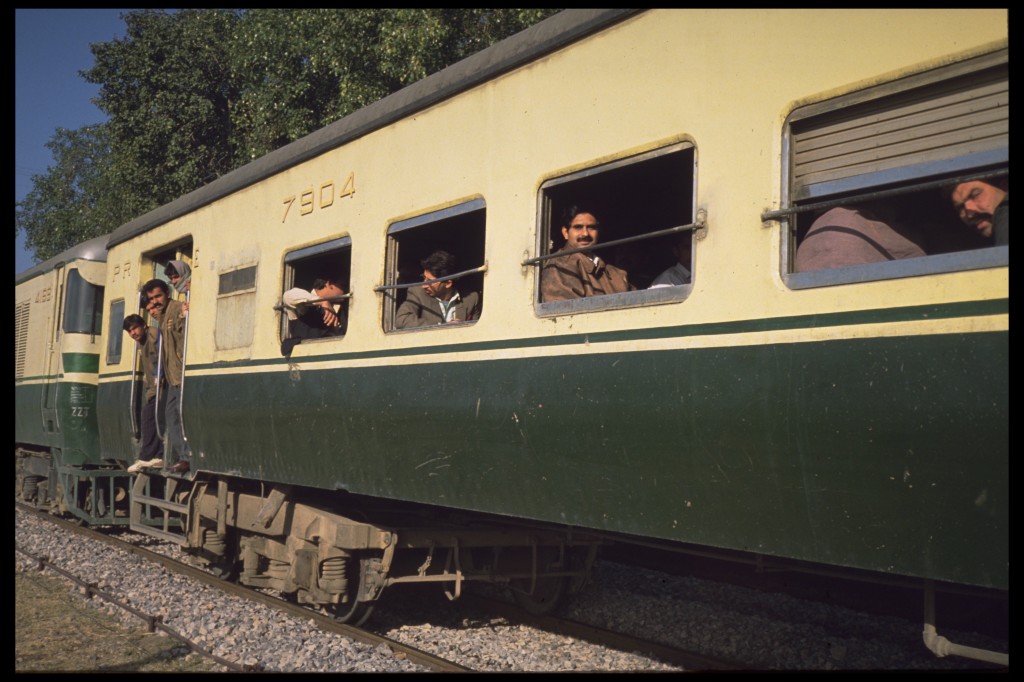 Traveling by train gives one the chance to relax and for the long term train traveler, it is as if time stops.  The train below is Indian and goes from Goronpani to Dargeeling, it was great fun going around all of the loops traveling up the Hymilyas.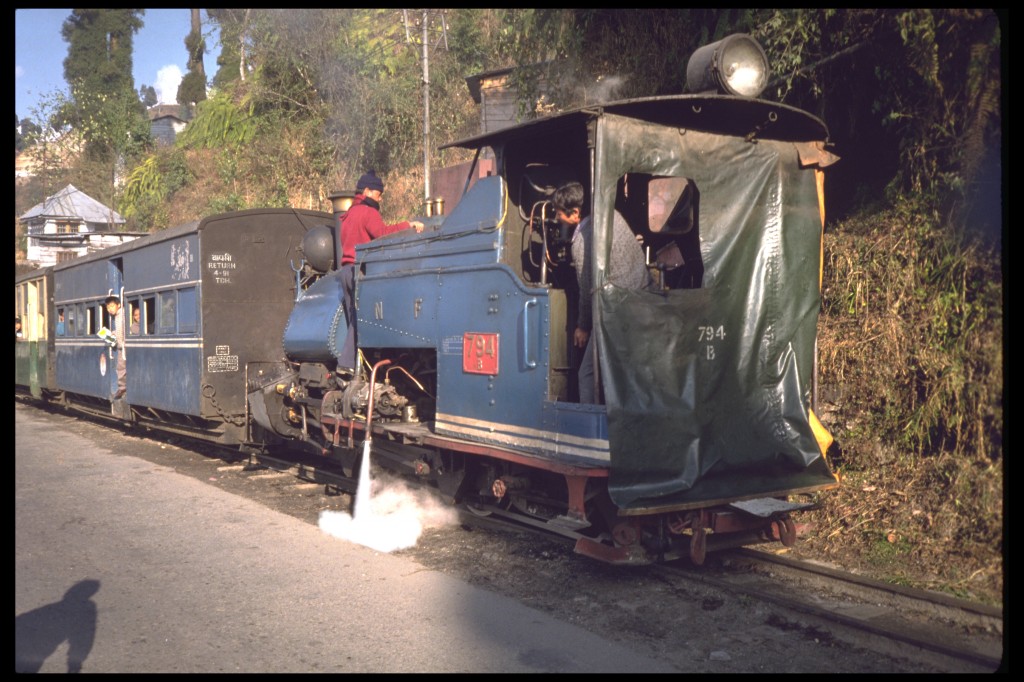 Coal fired Steam train in Darjeeling and soot and coal particles got all over us. it was great fun.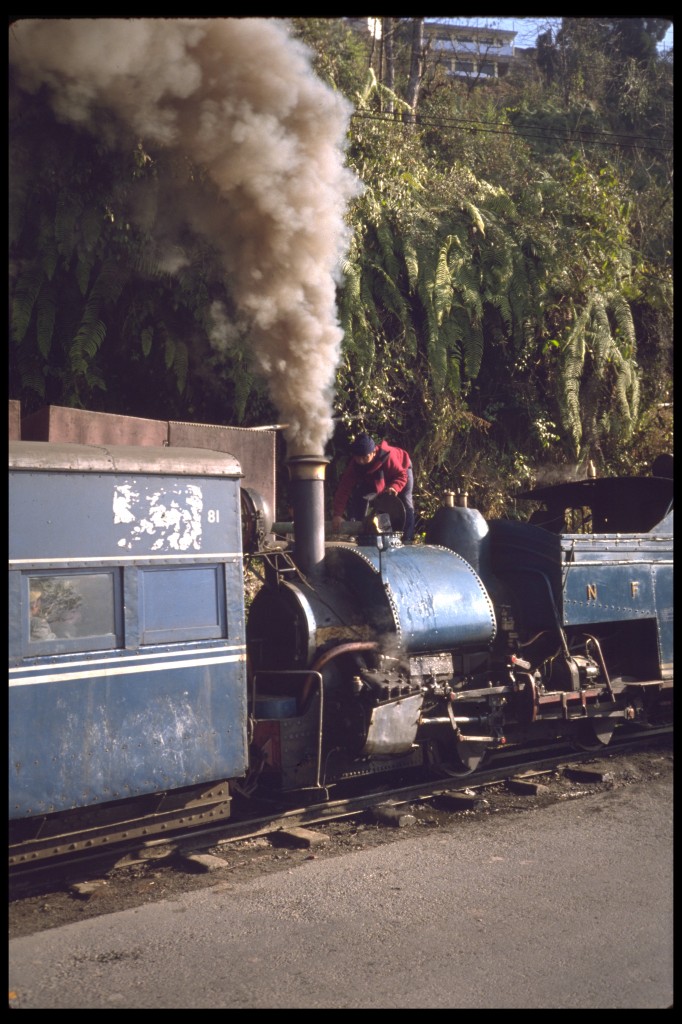 Overnighting is another must for train travel. One is awakened by the waiters offering dinner. Now this shot is from the kitchen on an Indian train.  The food was fantastic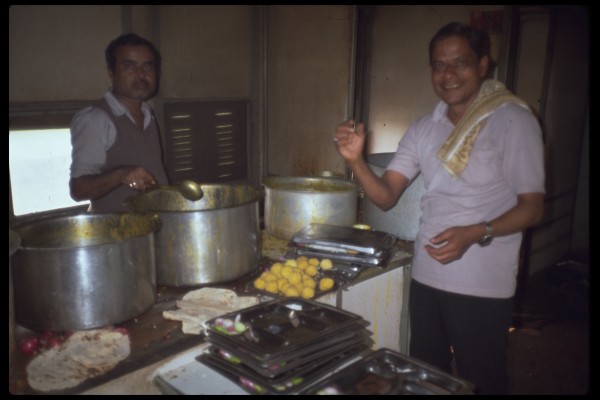 If you are lucky dinner is served on fine linen table cloth and the well prepared foods are occupied by wines and cordials. Here was our private room in which we were served dinner.  I prefer to mingle with other guests.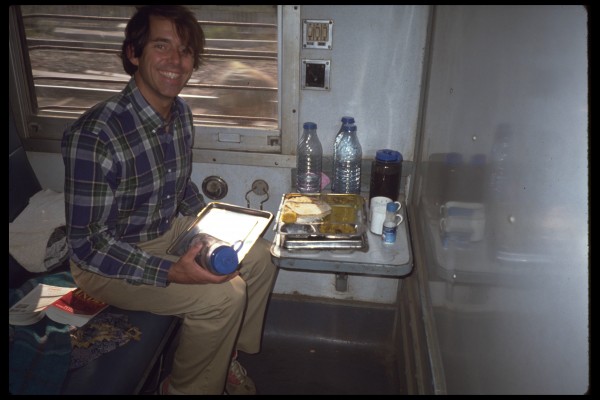 Usually the other guest are interesting and friendly and conversations are stimulating. When retiring for the evening one opens the book and is lulled into a deep sleep before being awakened my the early morning light and hearty breakfast.
In Fiji, we traveled on a sugar cane train and it was quite fun meandering through the cane fields.  Here is Arden in one of the cars below.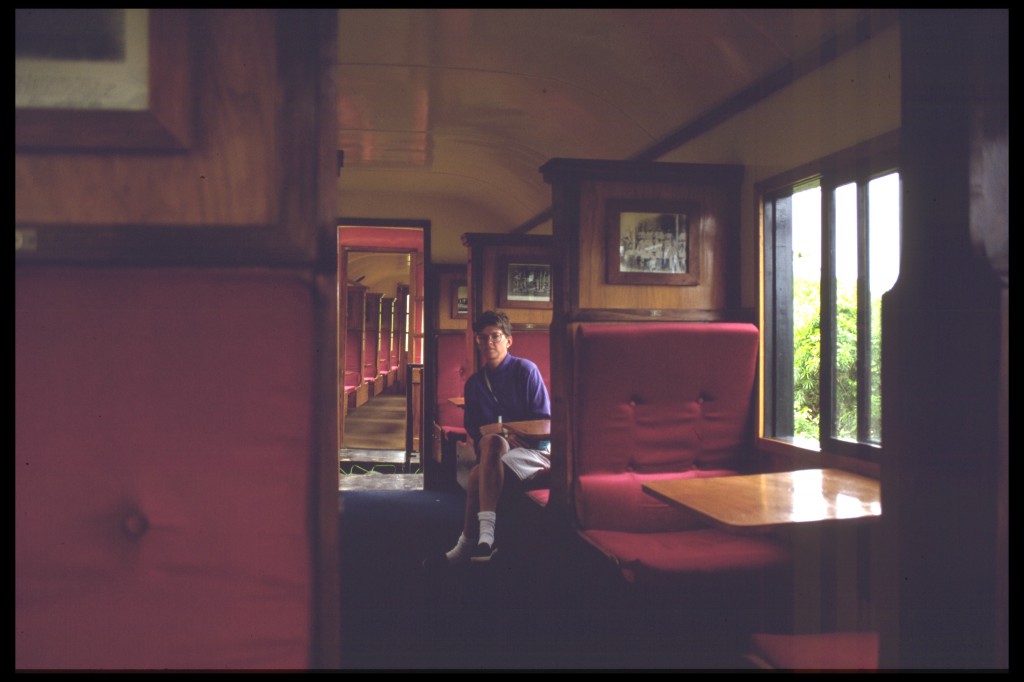 We have ridden these lines: Lahore to Peshawar, Rangoon to Mandalay, Chaing Mai to the Malaysian border, the Vermonter, Denver to Aspen, Goranpani to Darjeeling, all through Europe, Cusco to Macchu Picchu, Kashgar to Urumchi China, over 2,000 miles through India and the working train in Fiji.
I am sorry I have no phots from Europe on the China trip- we had some problems with security ( a gun battle broke out in our town on the Tajik border at Kashgar when we were there, so no photos .  Below is the Vermonter very cool train ride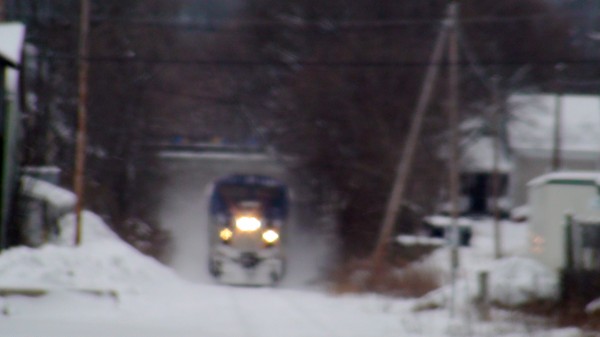 Below is the Baltimore to Chicago to Gleenwood Springs (Aspen) Colorado trip amazing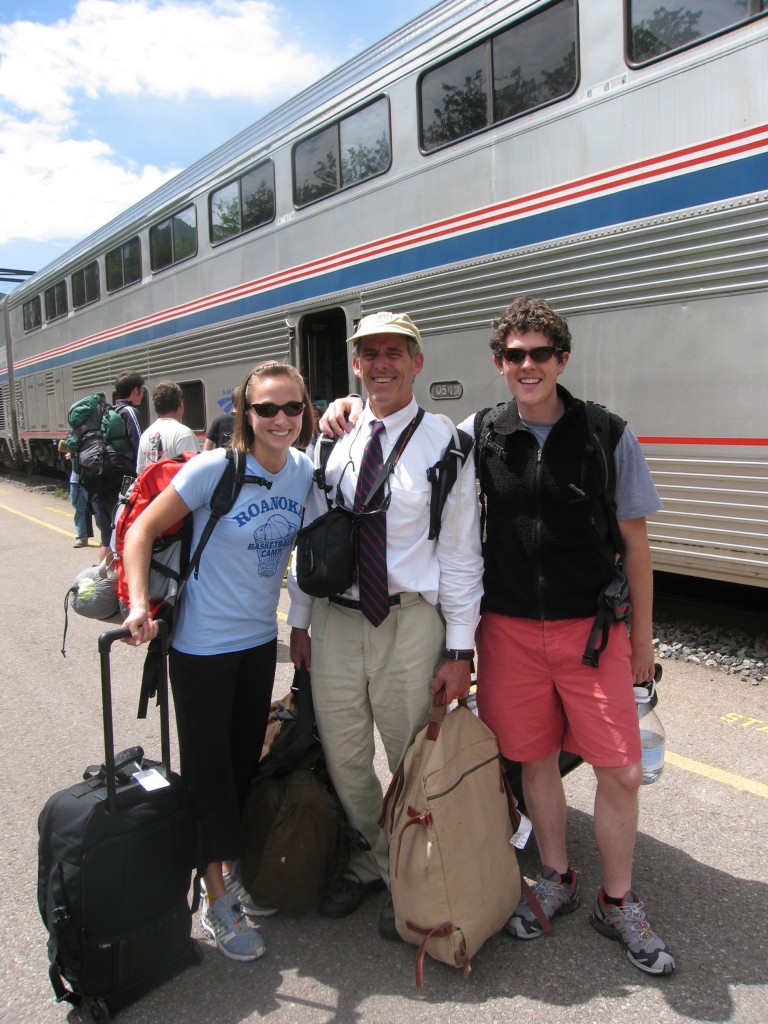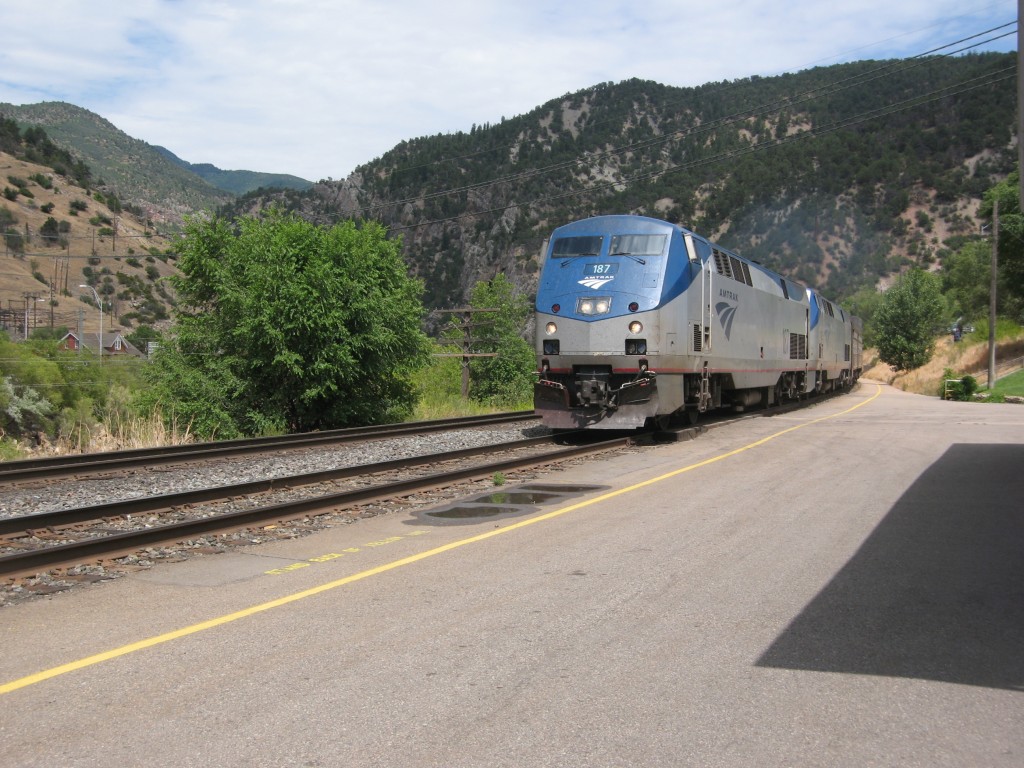 Aspen above
Helsinki above and below