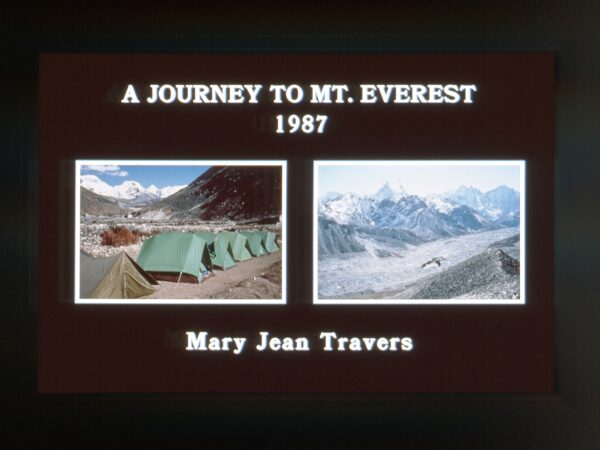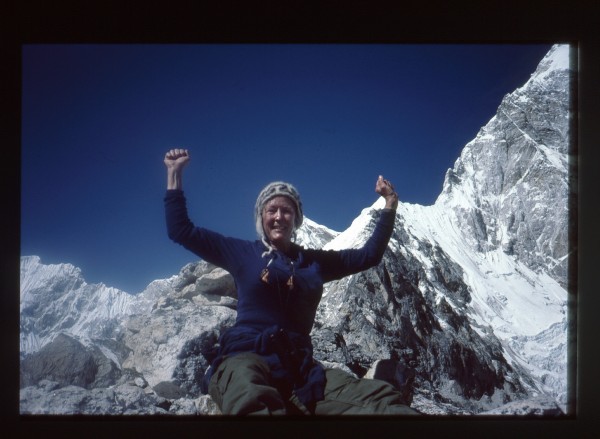 My Mom did this 3 week trek and started from Kathmando below climbing to 18,500 fee.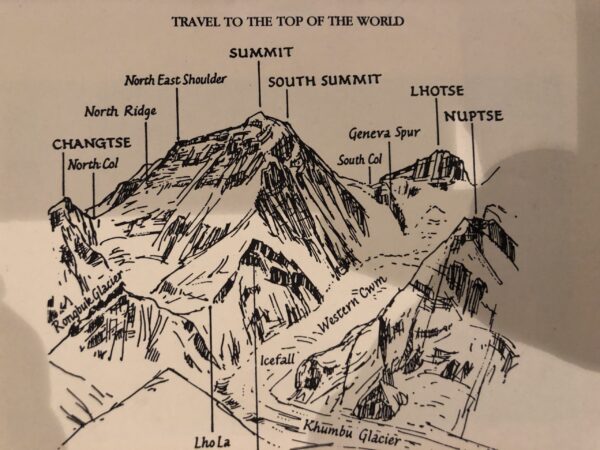 She landed in Kathmando met up with the group and then flew to Lukla.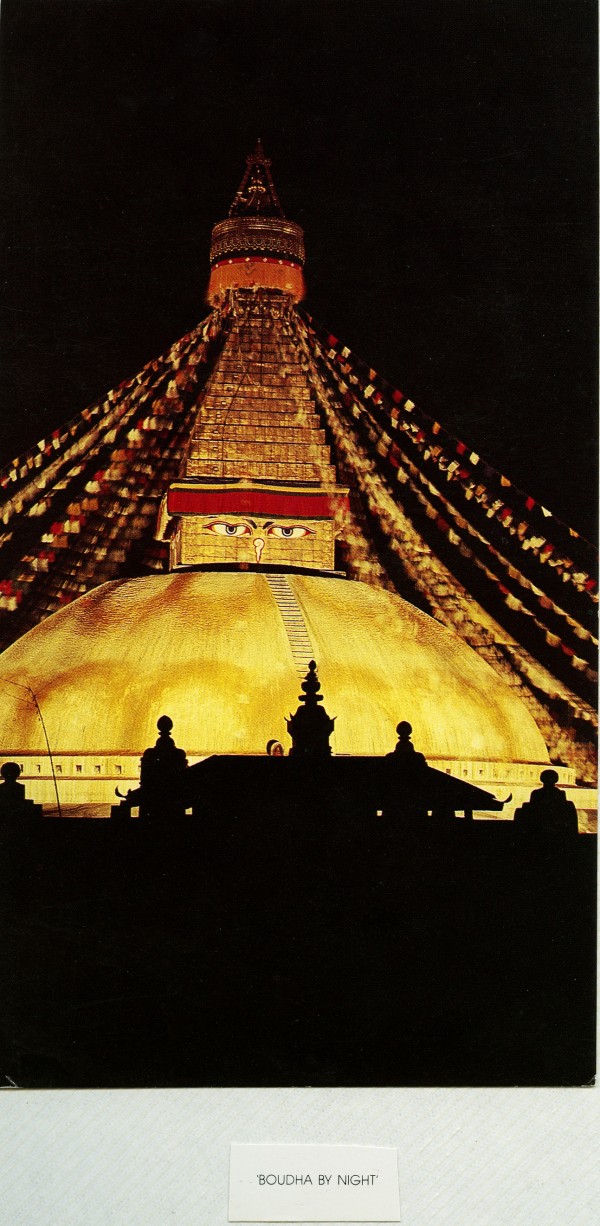 Food off the street below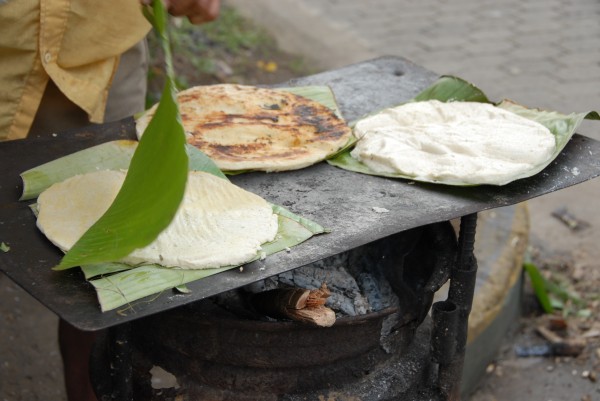 My mom did this part of the trip and she climbed all the way to 18,500 feet to the top of Kalapatar. She landed at Lukla Airstrip and it was a postage stamp with gravel runway.  Had to clea the animals off the strip before landing, similar to Jomson. On the Trekking route below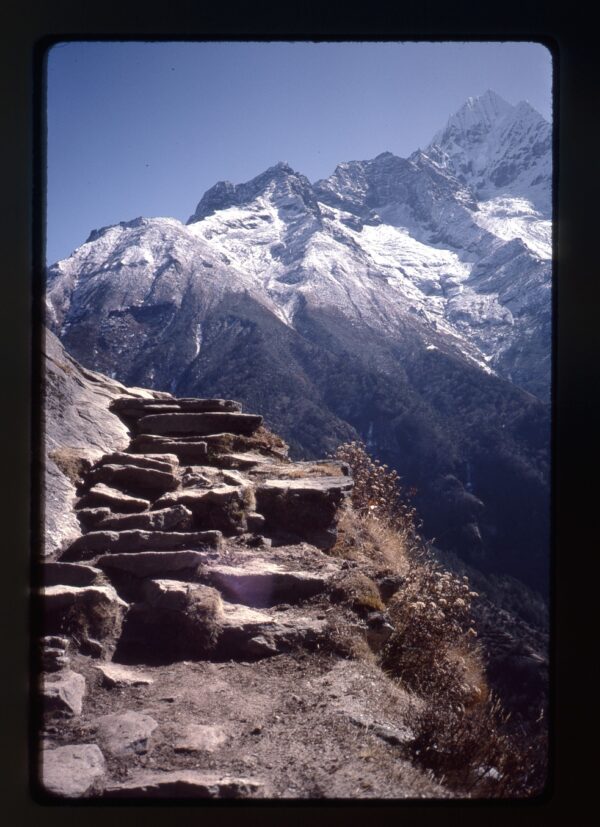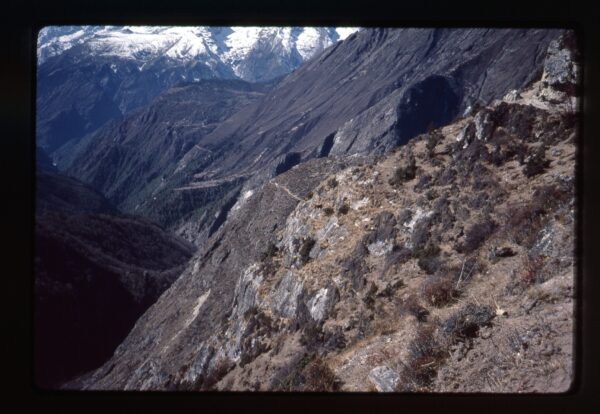 Shots along the way.  they landed at Lukla Airport a gravel airstrip and started the trek from there.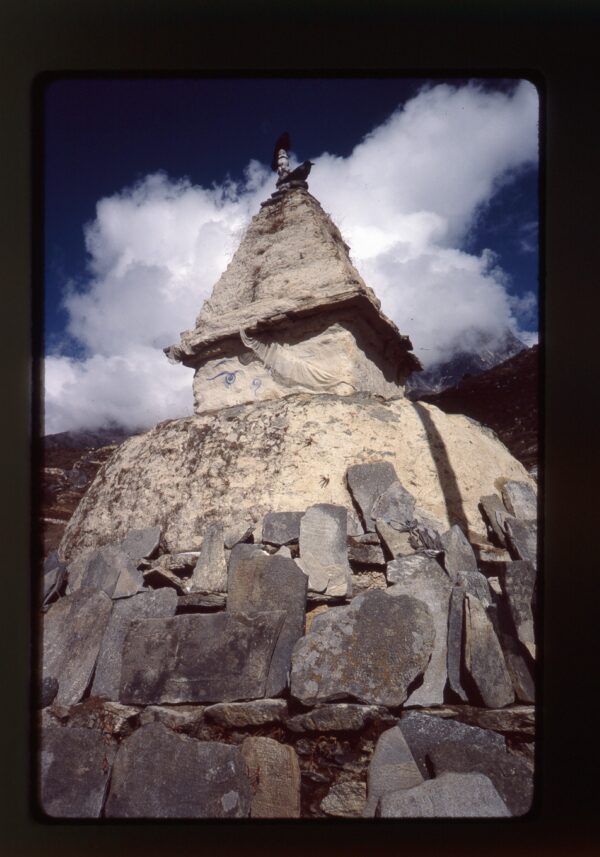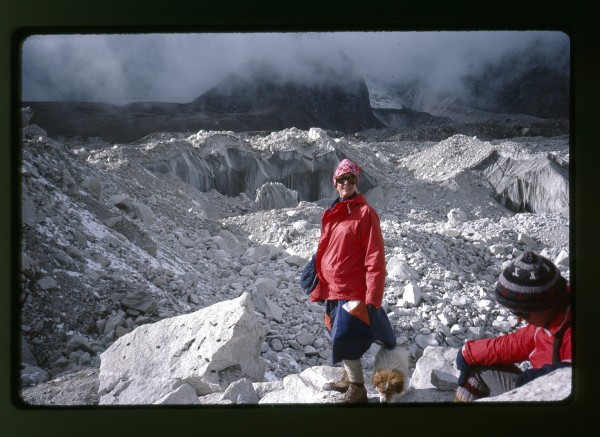 Yes there my mom is kicking some ass on the trail.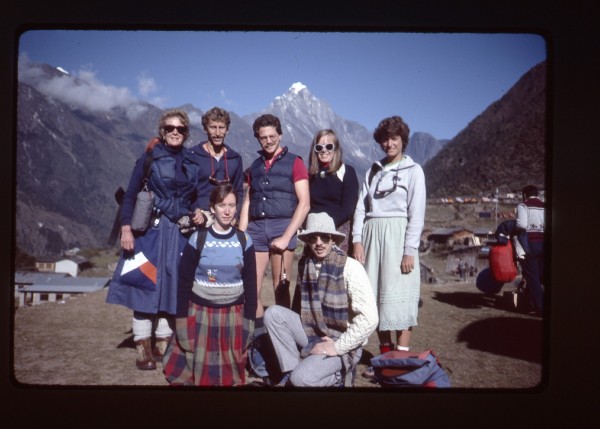 Her climbing buddies above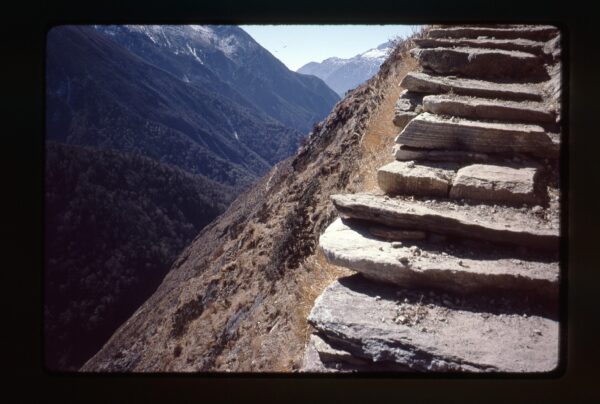 Yes this is part of the trail.  You fall of you are dead.  And speaking of the dead we both saw dead people burned up.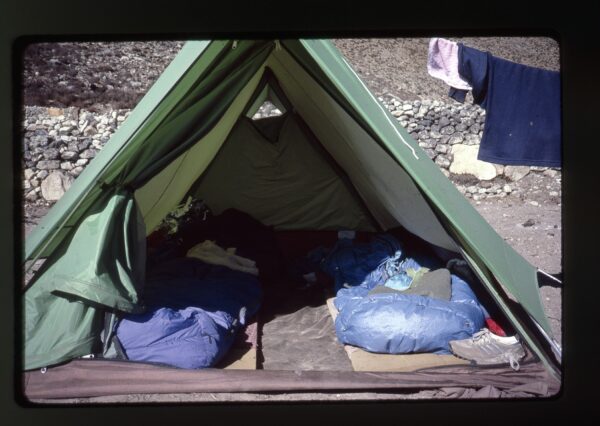 My mom camping out at about 12,000 not bad for an old woman from Baltimroe.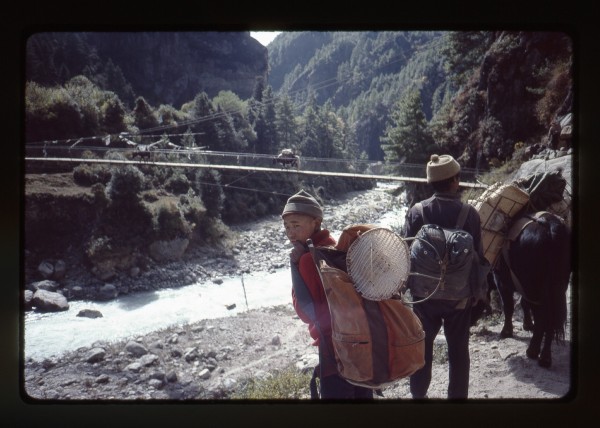 Goods and services on the way to base camp.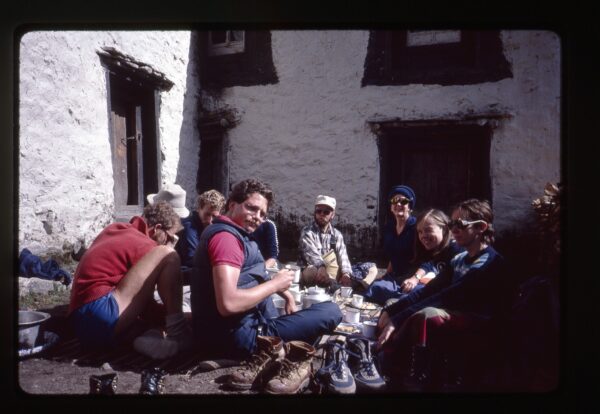 I think this is at Tangboche Monastary above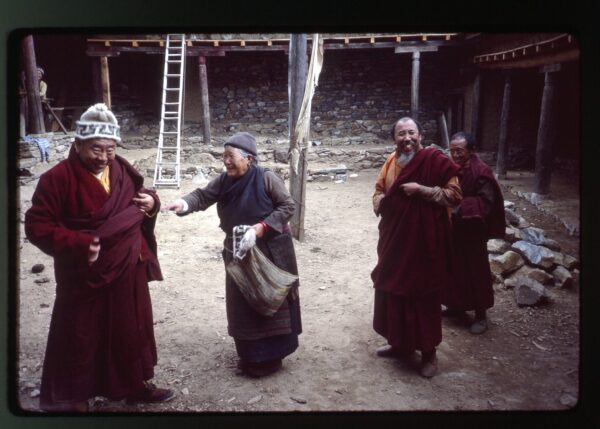 Another Monastary above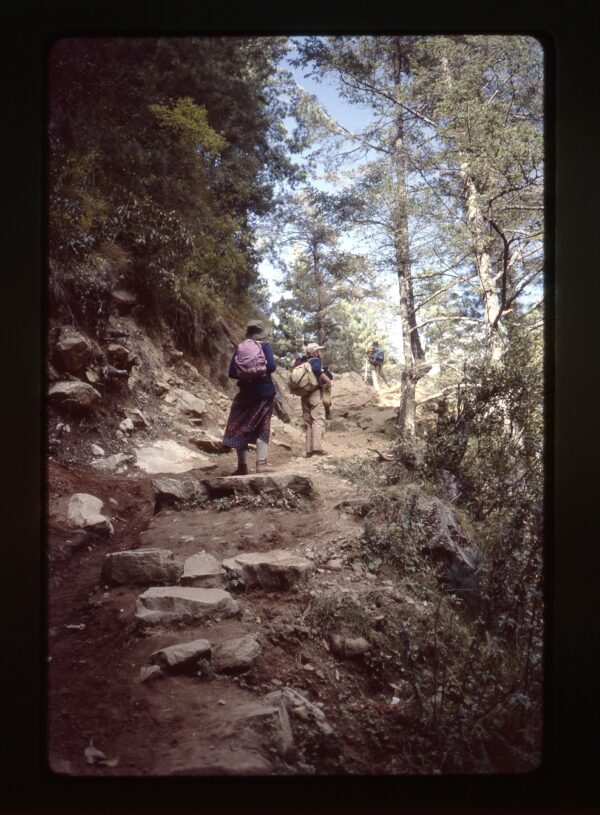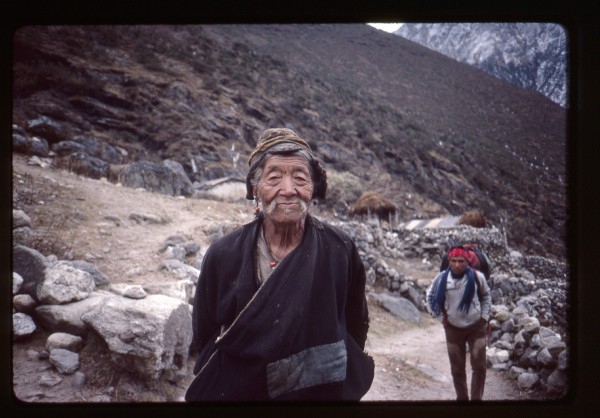 Yak attack above
Mom just keeps on going above
Inside Tanboche monastary above and below 2 photos
Trek lodge above